The latest OS for Apple Watch 'watchOS 6' announced, exclusive App Store finally appeared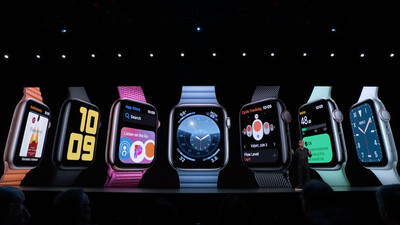 In WWDC 2019 , Apple has announced ' watchOS 6 ', the latest version of the operating system for Apple Watch . In addition to the new watchface, the App Store for Apple Watch has been revealed for the time being.

Apple Events-Apple Special Events-Apple
https://www.apple.com/apple-events/

From here on watchOS 6, which is the latest version of the OS for Apple Watch.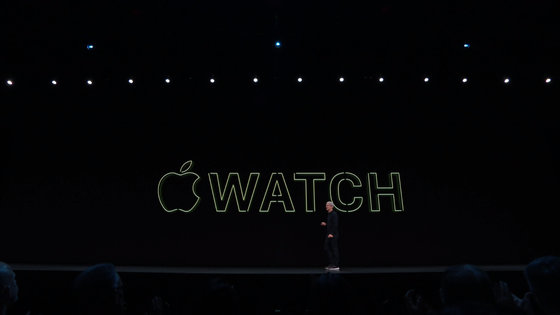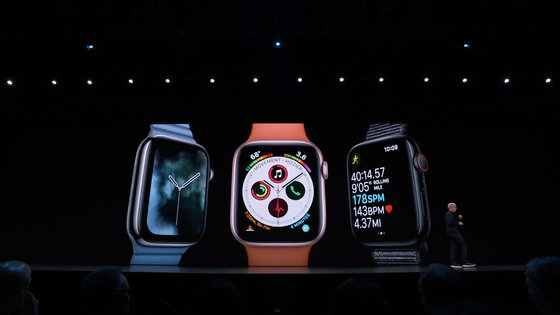 Several new watch faces appear.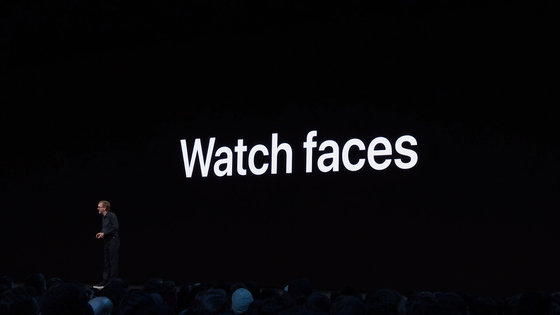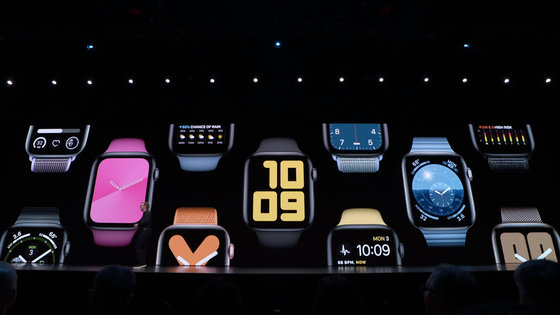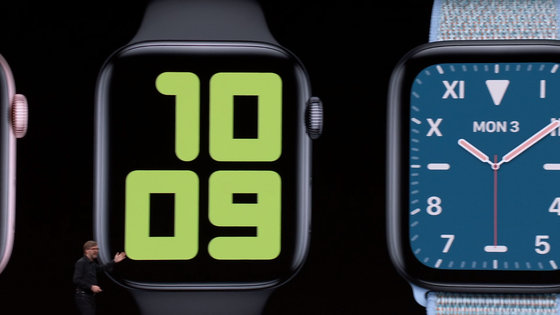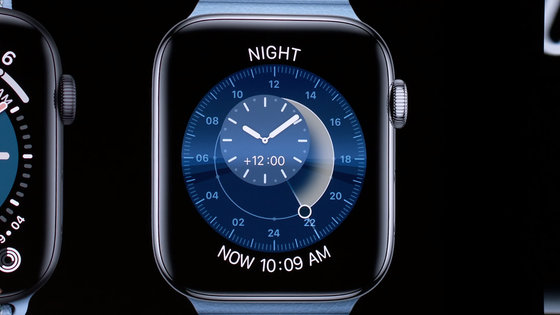 New apps also appear one after another.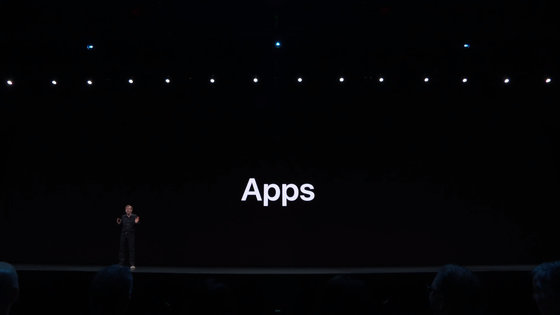 Audiobooks, voice memos and calculators are added to the pre-installed apps.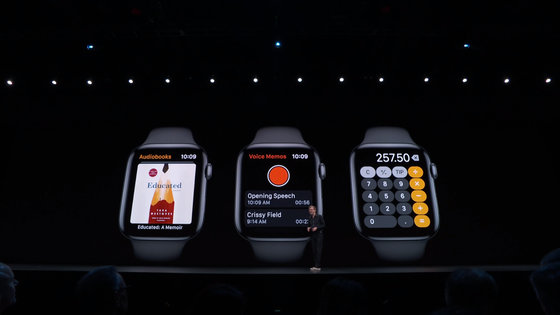 The calculator also allows for split calculation.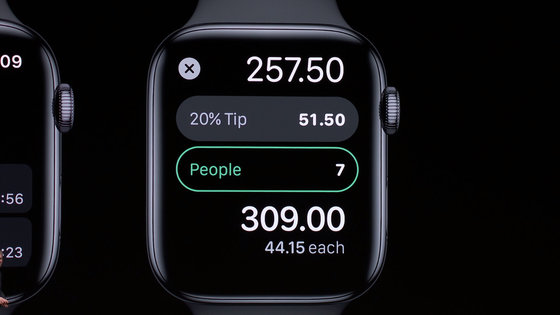 For an independent app that works with watchOS alone ...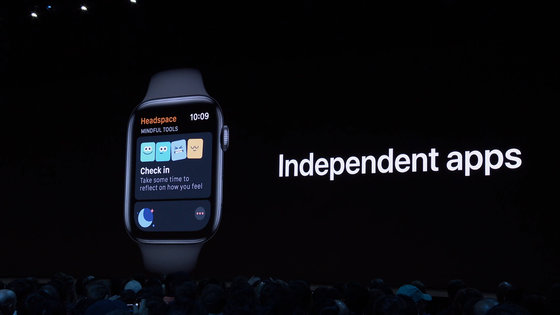 Also supports Extended Runtime API.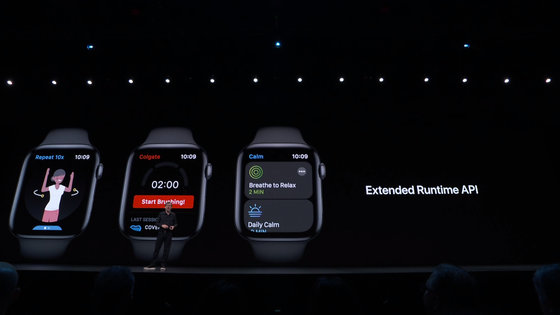 App Store for Apple Watch also appeared.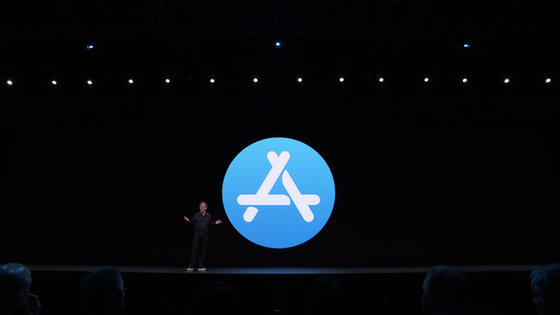 Get apps from Apple Watch via a dedicated App Store. It will be possible to install the application without operating the iPhone.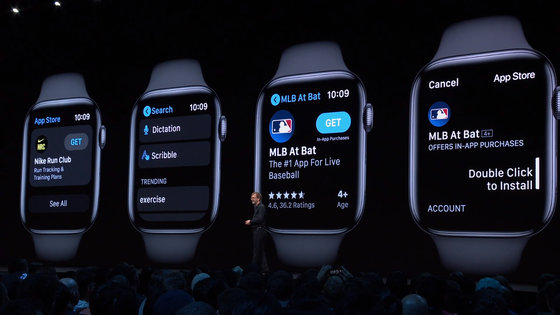 About Health & Fitness.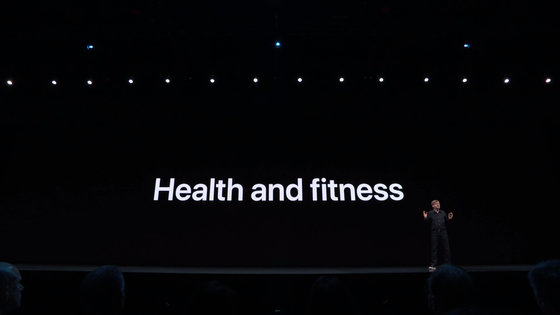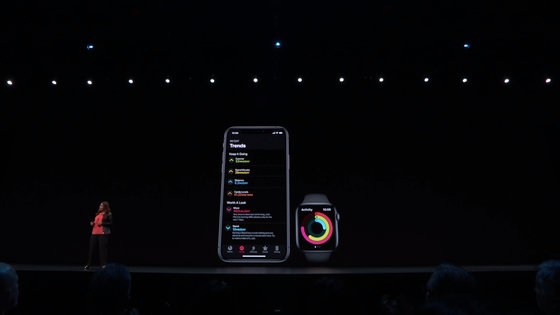 In the healthcare field, a function has been introduced that can sense the ambient noise level that cares about the health of the user's ear.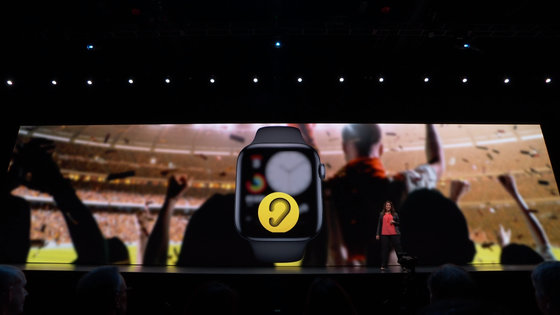 It can be added to the watch face and you can measure the volume of the surrounding sound just by looking at the dial.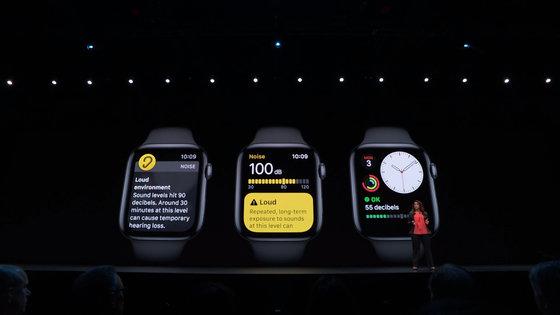 Of course, just detecting the volume does not mean that the audio is recorded as it is. 'Apple does not record or save your voice,' it appeals carefully.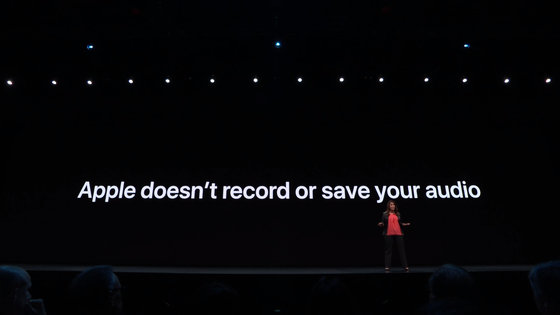 A cycle tracking application that can manage women's menstrual cycle also appeared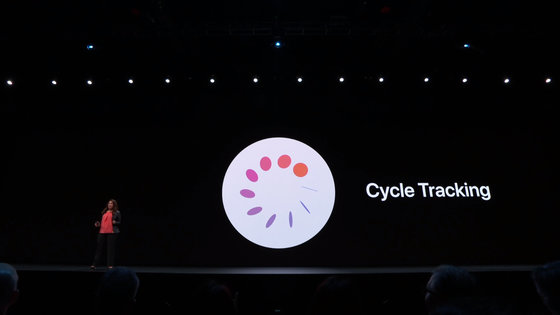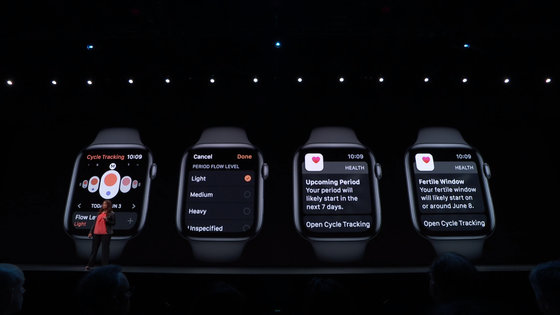 Of course, you will be able to perform health management in conjunction with the iPhone.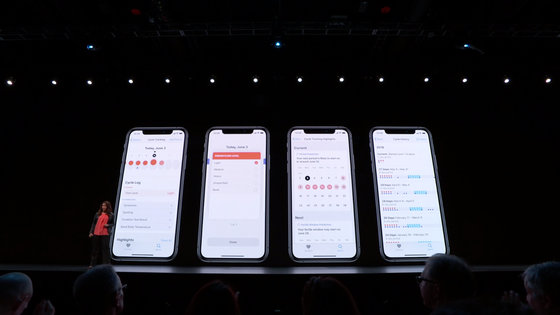 Demonstration of detecting the noise level on the watch face.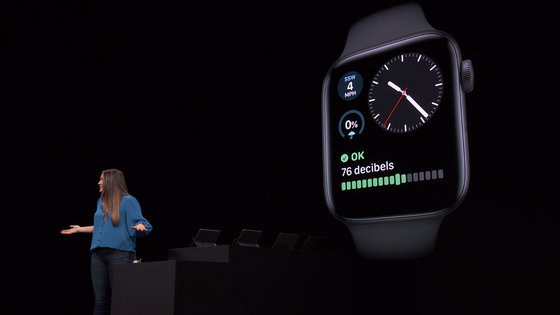 A demonstration was also held to save voice memos easily with the Apple Watch alone.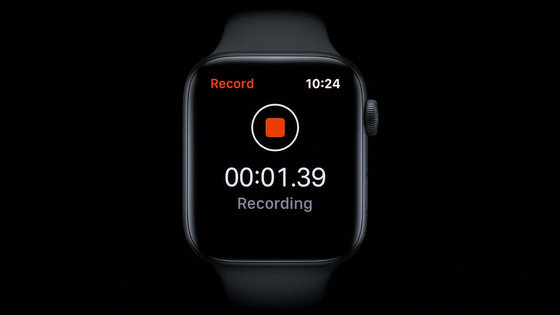 Apps that learn Chinese and ...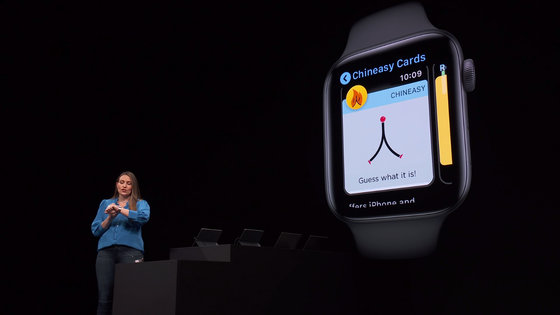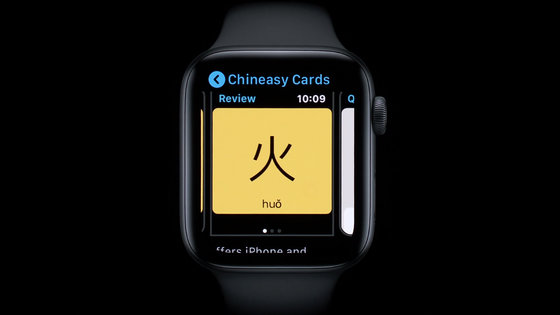 Demonstrations such as the Major League Official App were also held, and various new Apple Watch apps that were scheduled to appear as the App Store was launched were highlighted.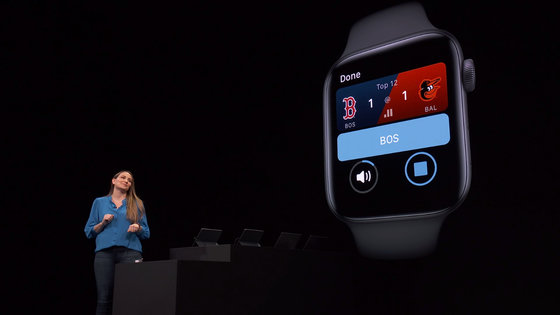 The list of new features added in watchOS 6 is as follows.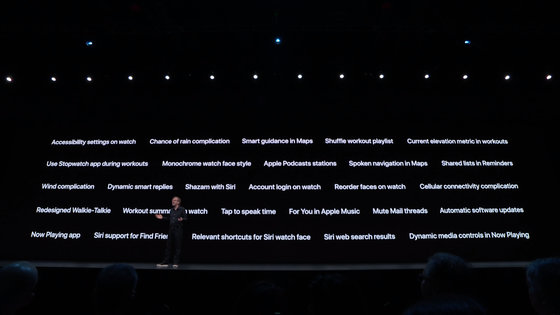 ・ Continuing
The latest OS 'iOS 13' for iPhone is announced, finally the dark mode comes to the iPhone-GIGAZINE