The latest OS 'iOS 13' for iPhone is announced, finally the dark mode comes to iPhone


In WWDC 2019 , Apple announced ' iOS 13 ', the latest OS for iPhone and iPod touch. The dark mode that has been long gone has finally appeared.

Apple Events-Apple Special Events-Apple
https://www.apple.com/apple-events/

Next is 'iOS'.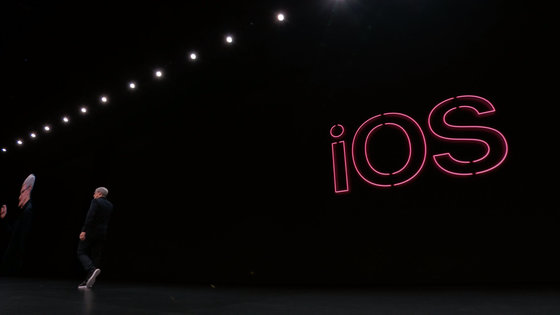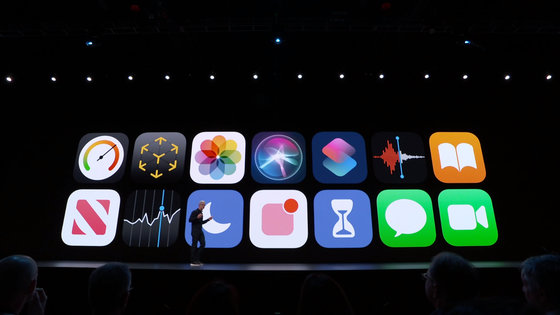 iOS customer satisfaction is 97%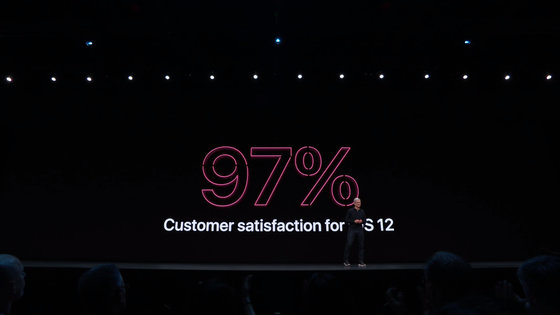 Tim Cook appeals that the penetration of the latest OS is 85% for iOS 12 and 10% for Android 9 Pie.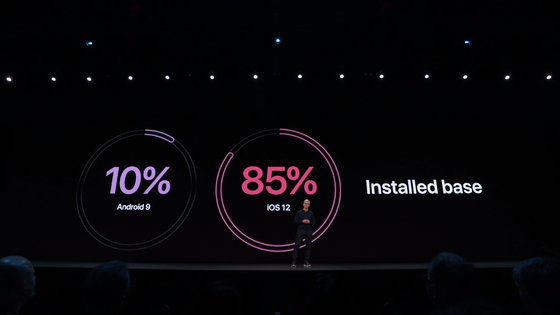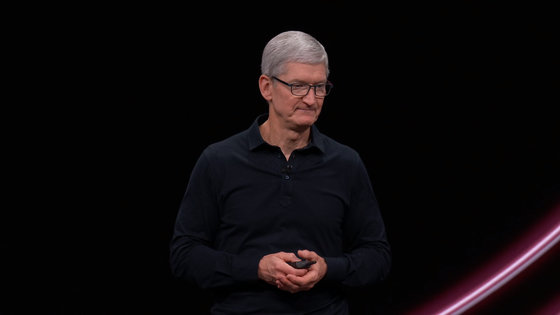 And 'iOS 13' was announced as the latest version after iOS 12.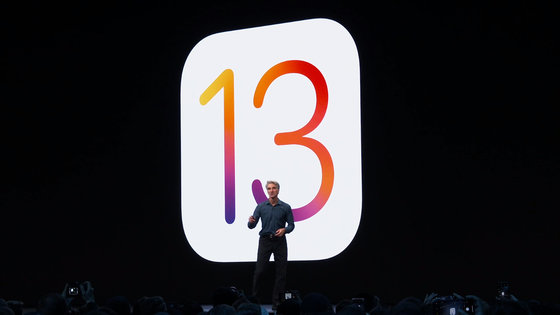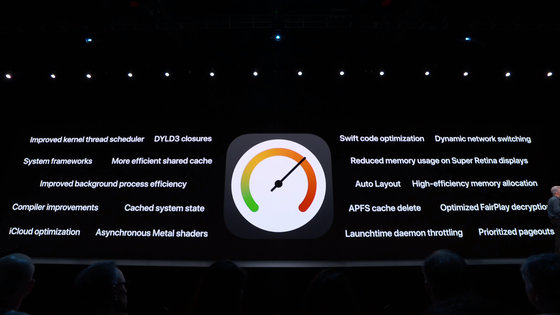 Face recognition speed of Face ID increases by 30%.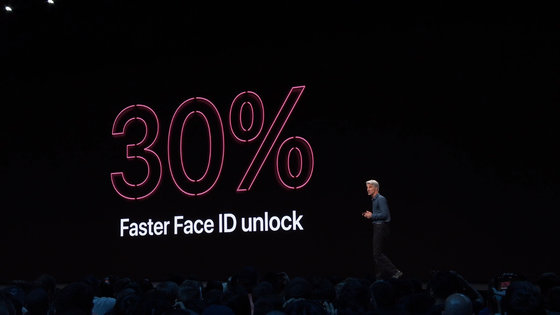 The package size of the app becomes compact ......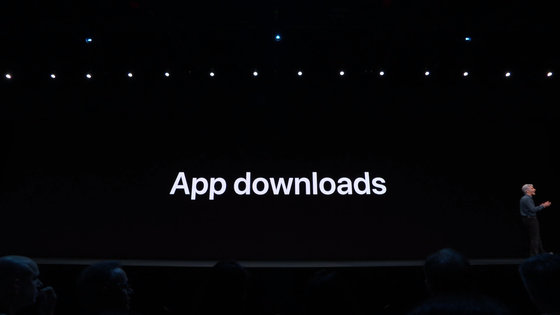 50% of app downloads ...



The upload is 60% more compact.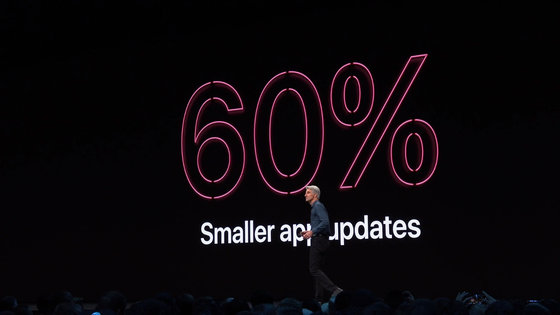 And app launch is twice as fast.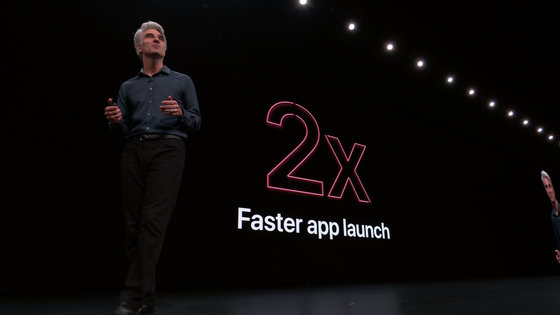 Then the movie starts.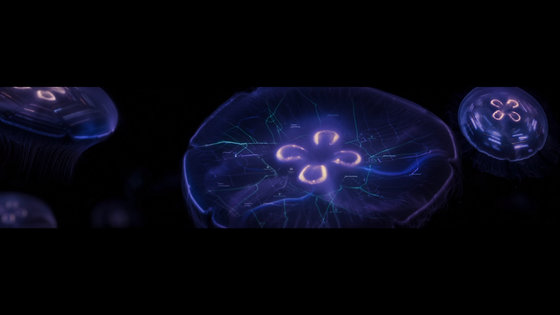 'IOS is now in 'dark''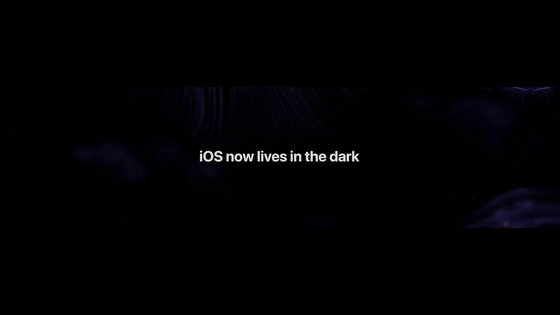 'Dark mode' that can change the UI to black tone comes up.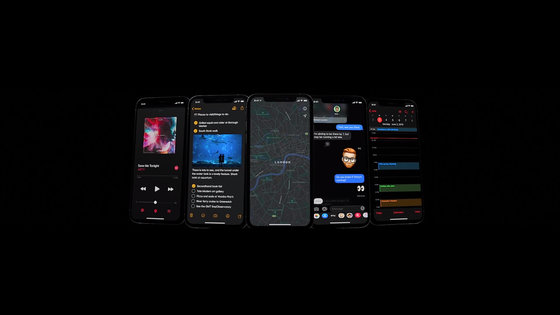 It may be perfect for the terminal of the blackish tone such as iPhone, Apple Watch, MacBook.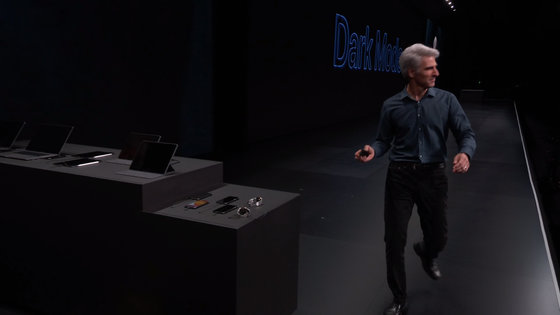 Since Google explains that using the dark mode can dramatically reduce smartphone battery consumption, the iOS 13 dark mode may extend the battery life of the iPhone.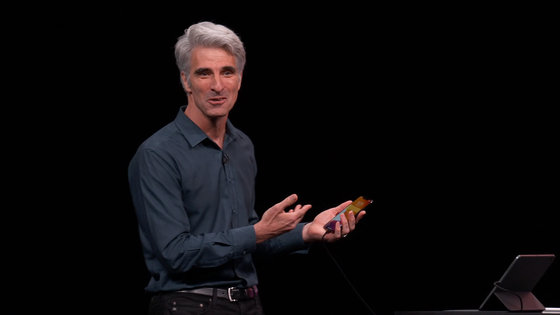 We will check how the dark mode makes each app look like. Here's the Apple News app.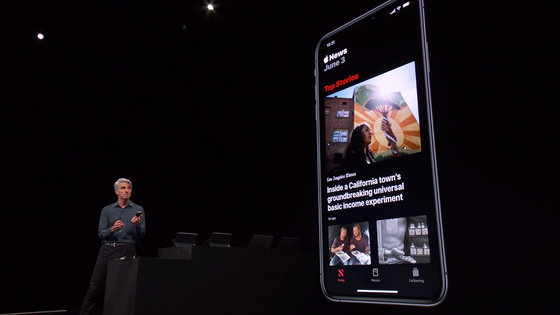 The calendar app is also black.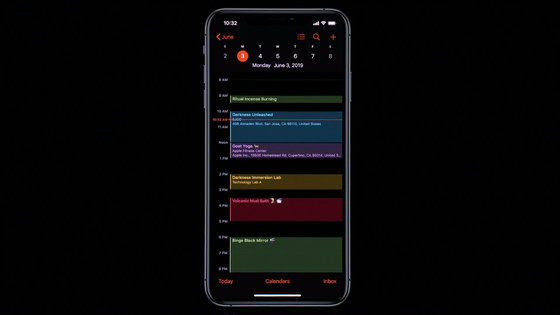 The black message application is also black.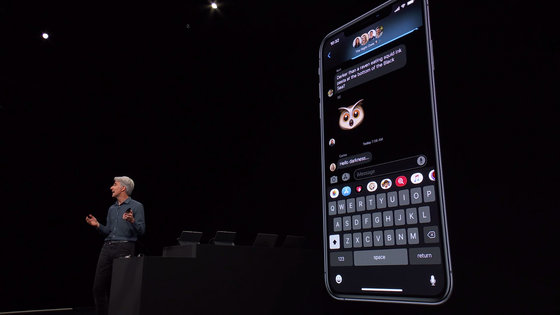 It seems surprisingly easy to use.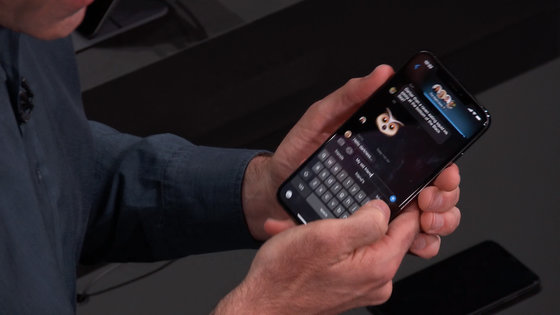 I'm trying to share a photo with the photo app.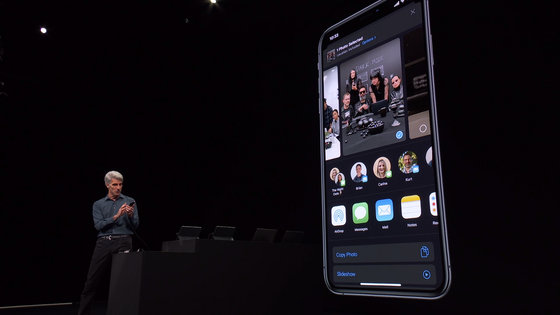 Music app is like this. Most of the Apple-branded apps have a white tone, so the impression changes.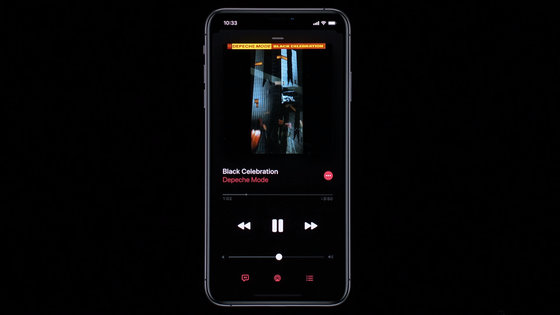 Then about new features.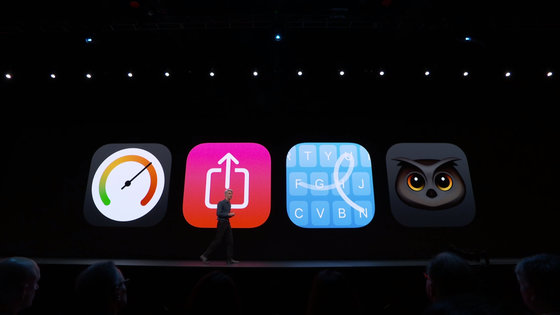 Safari can save settings for each website. Email will be able to change the font.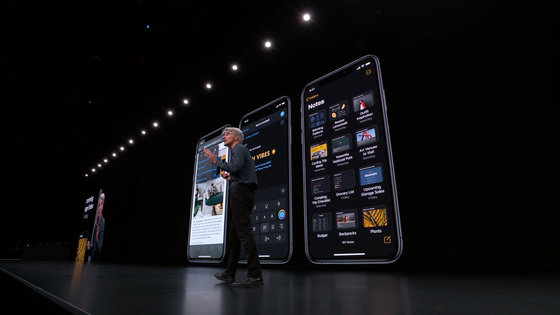 Reminder app redesigned.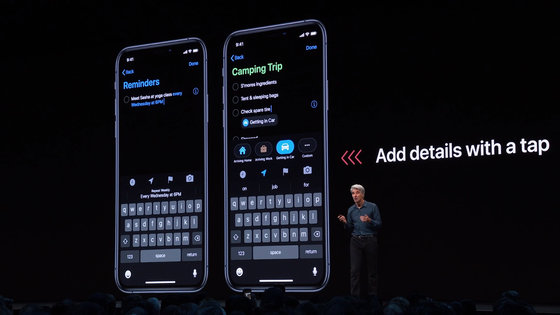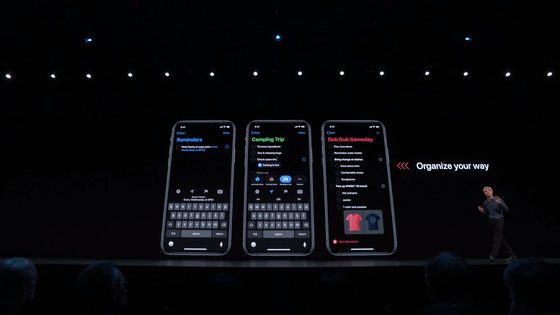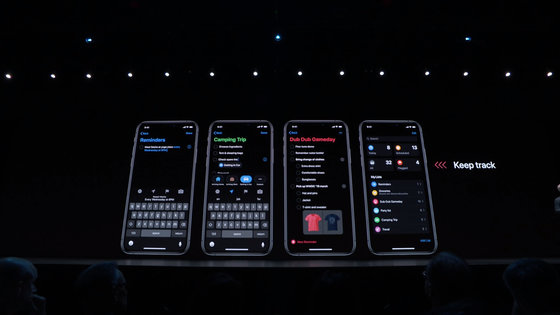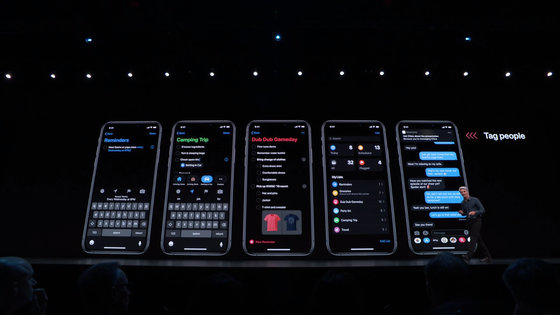 About Apple's map app.



Map apps available for Apple Watch, iPhone, iPad, MacBook ...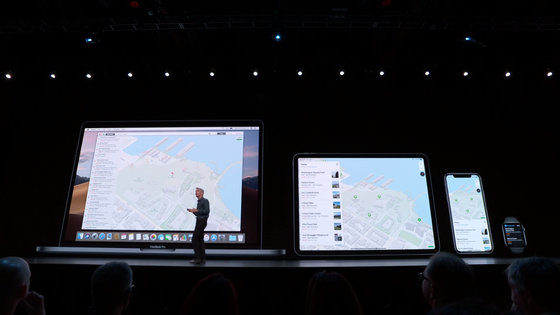 It is also available in CarPlay.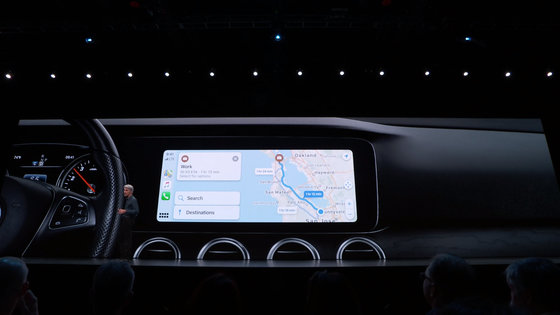 Map available area is expanding ......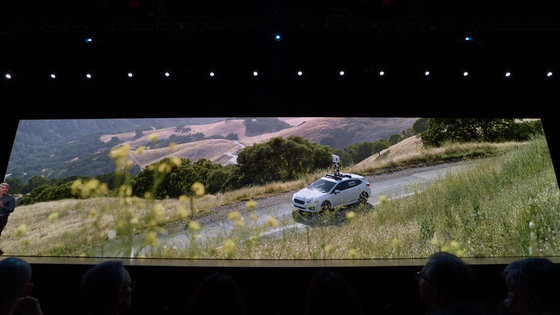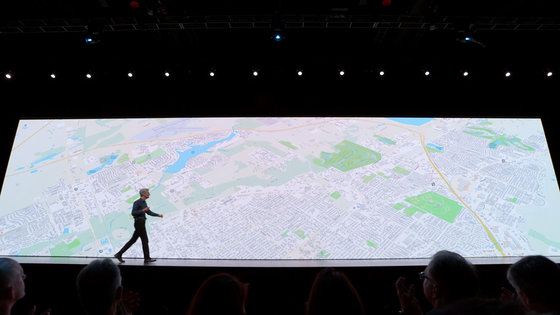 By the end of the year the whole of the United States will correspond to the map.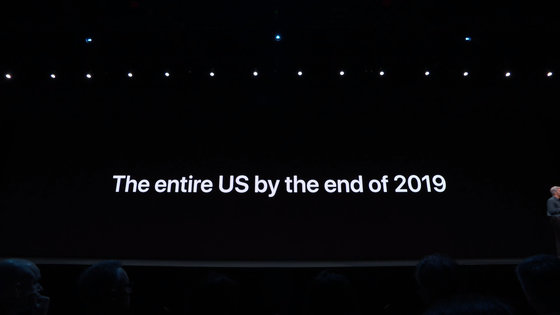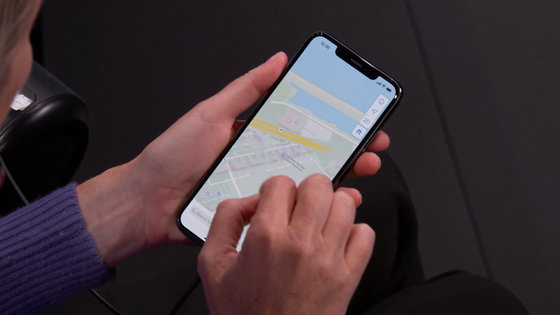 Add favorite function to map app.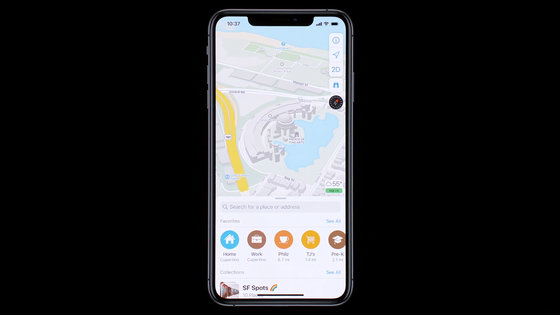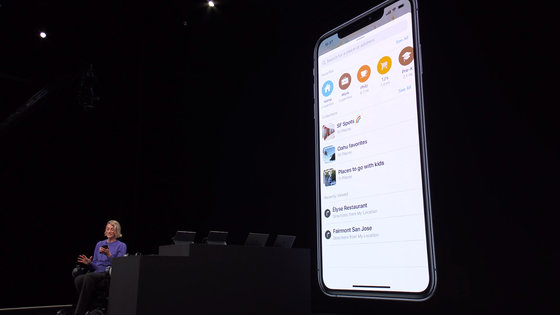 You can share your favorite places.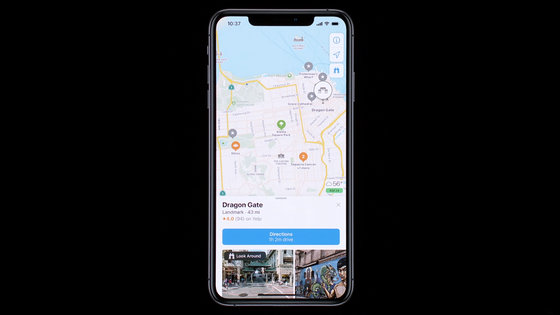 In addition, you can check photos taken with a 360 degree camera full screen.



As in Google Street View, you can check the surroundings by rolling the screen.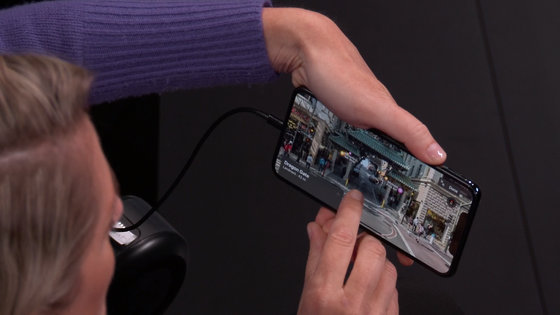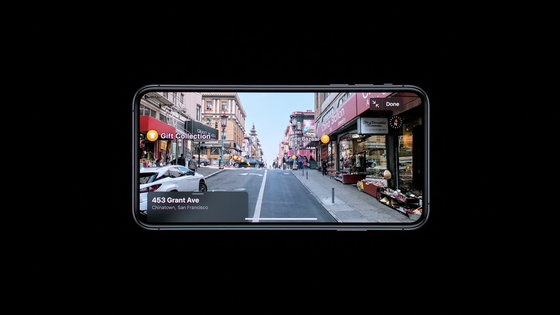 In addition, functions such as junction view, real-time transit information, voice guidance by Siri, ETA sharing, flight status, etc. will be added.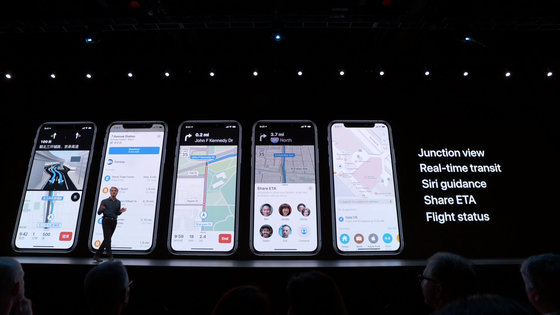 About private and security.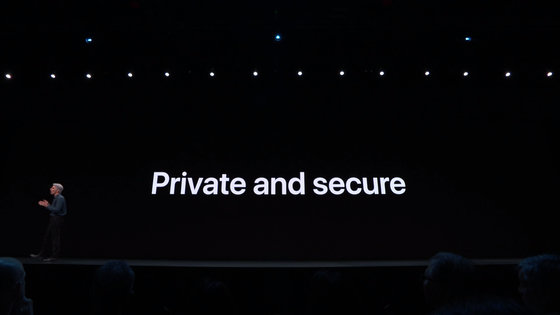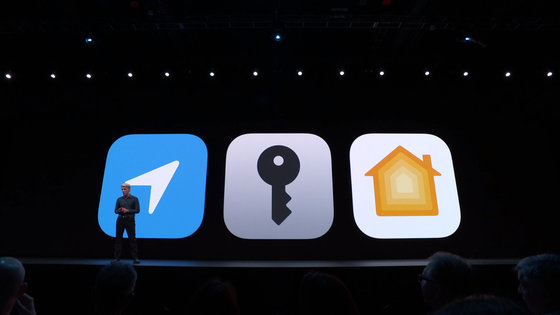 Location information can be set whether to transmit each time it is activated, it is also possible to detect and warn the tracking in the background.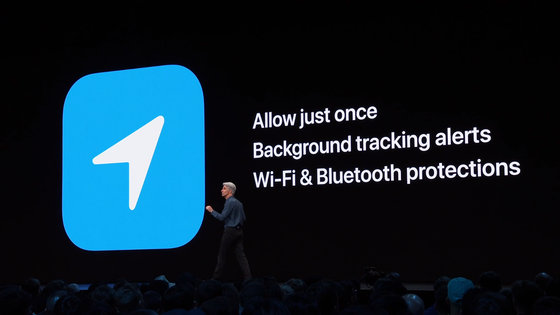 Many social media have the ability to sign in with a Facebook or Google account ...



New 'Sign in with Apple' will be available to sign in with your Apple account.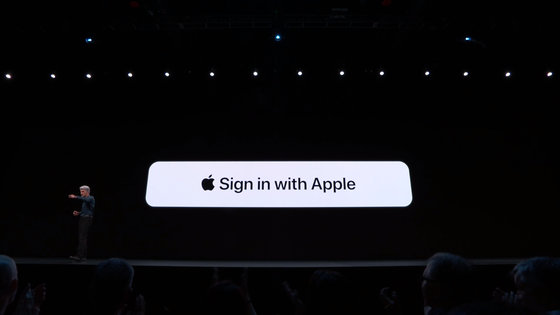 This allows for fast sign-in and no need to worry about being tracked further.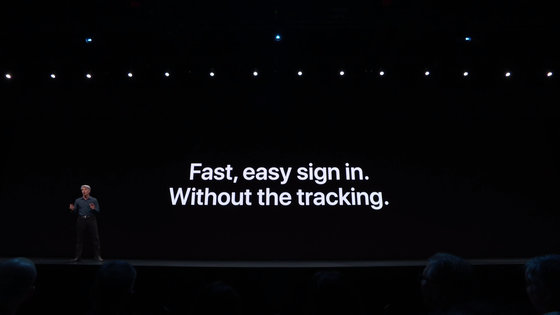 Developers can easily introduce 'Sign in with Apple' to their apps.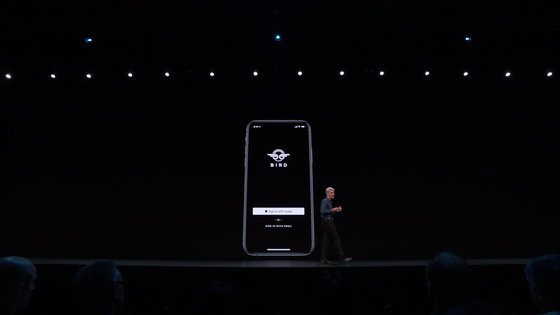 With this feature, users can create accounts without disclosing more personal information than necessary to apps and services.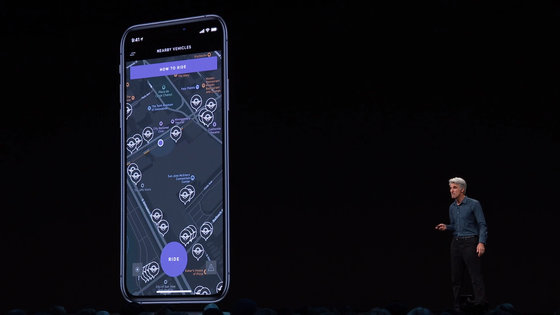 An application that introduces 'Sign in with Apple'.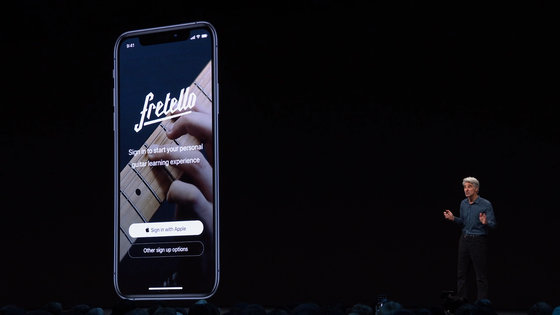 You can also create an account without using your usual email address.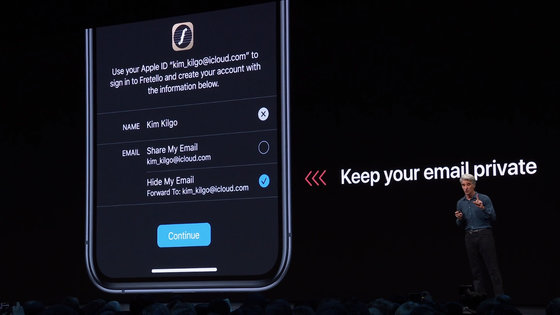 It's not the email address you use in private ...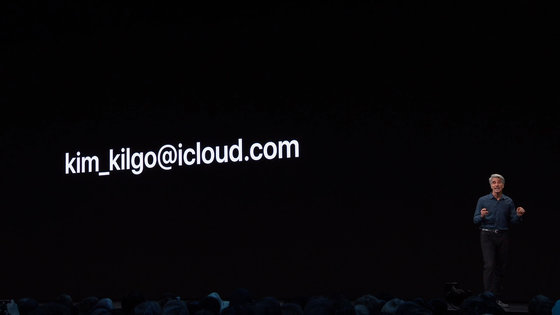 It randomly creates a unique email address and creates an account.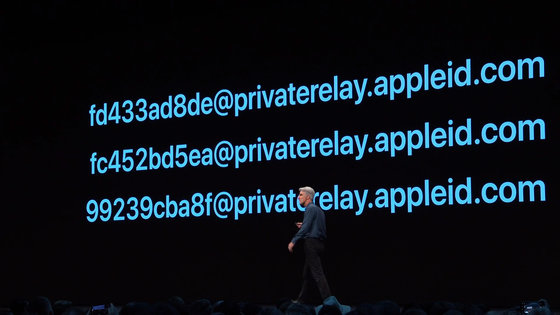 More about 'HomeKit'.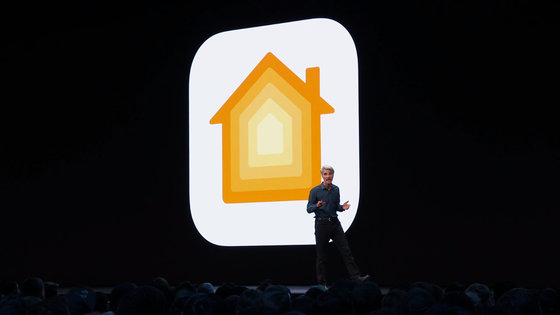 Webcams (security cameras) store captured video on the cloud, but this causes security issues.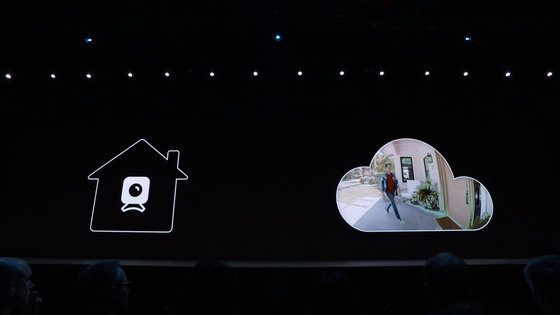 So, Apple released 'HomeKit Secure Video'.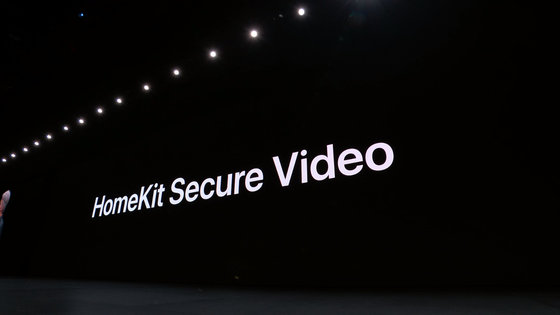 Images taken with a webcam are encrypted and managed securely in the cloud.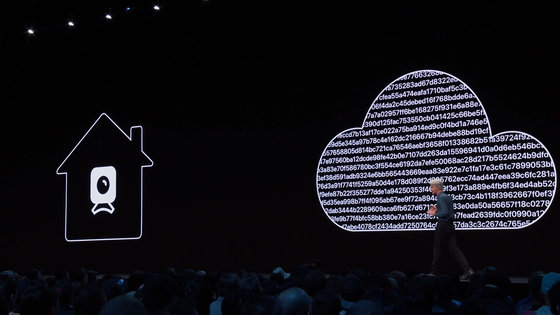 The video of the surveillance camera can be checked from the iPhone.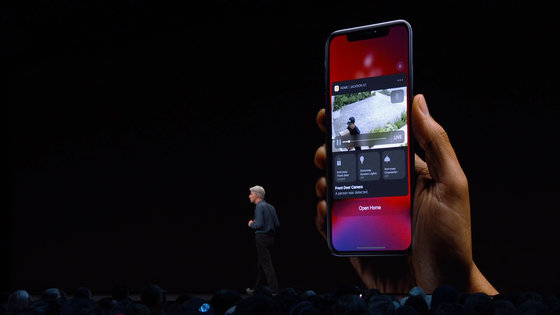 Recorded video for the past 10 days is stored on iCloud, and this video data is not counted as iCloud's available storage capacity. There is a plan where one camera can store video up to 200GB, and a plan that can store 2TB worth of data with up to five cameras. Of course, because end-to-end encryption processing is applied, you can manage data safely even if private video is shot.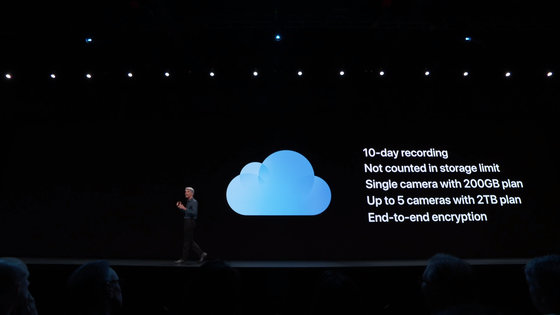 We already plan to support HomeKit Secure Video with webcams such as NETATMO, Logitech and Eufy.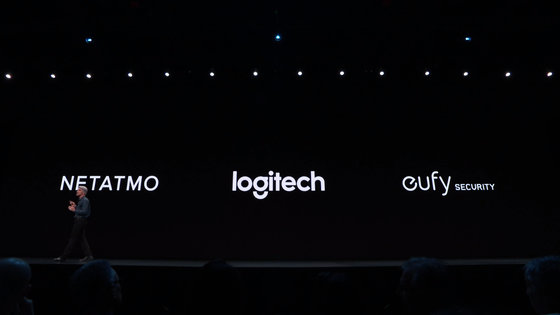 You need to use a HomeKit compatible router to use the service.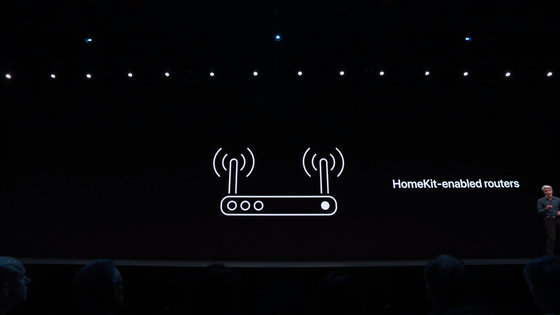 In addition, 'Me letter stickers' appeared. Even iPhones that do not have a TrueDepth camera can be used if they use chips of A9 or later.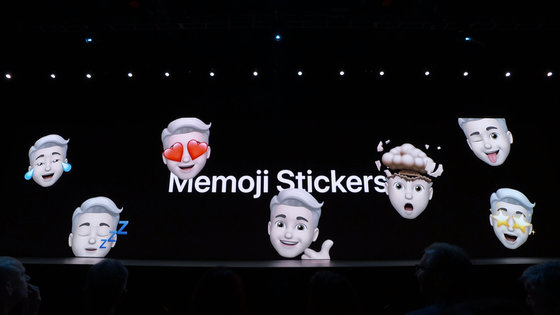 Me letters could only be used from the Messages app, but Me letters stickers will be available from the keyboard. Therefore, it is possible to use Me character stickers in your favorite apps other than the Messages app.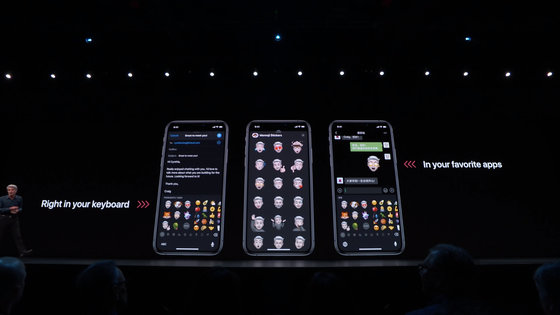 About the camera and photos.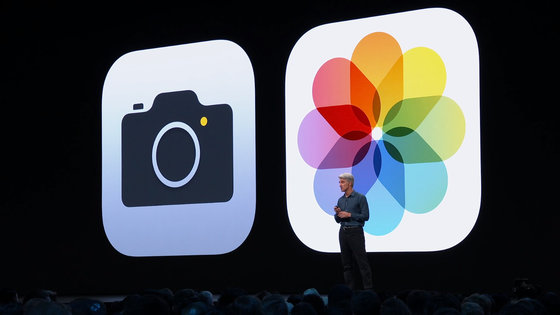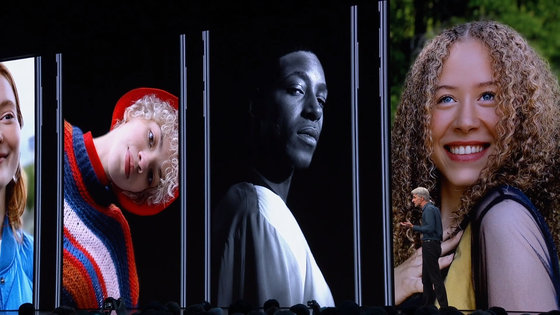 New editing features will appear.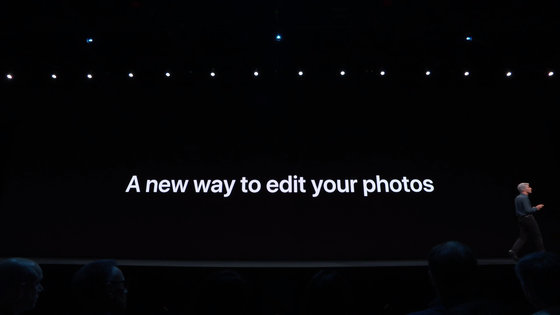 Saturation adjustment is possible.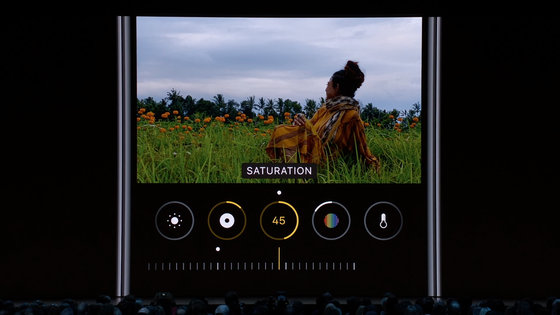 As a result, the iPhone camera app has features such as brightness, highlight , shadow, contrast, saturation, automatic correction, natural saturation, white balance, sharp, resolution, vignette and noise reduction. It becomes.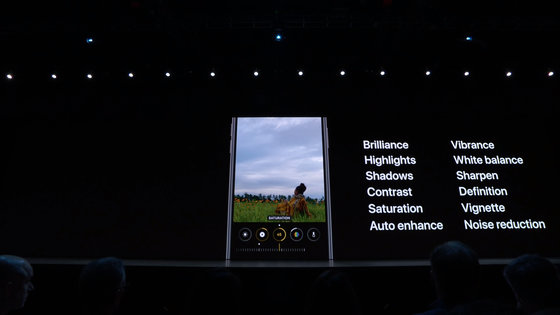 In addition, the movie will be editable.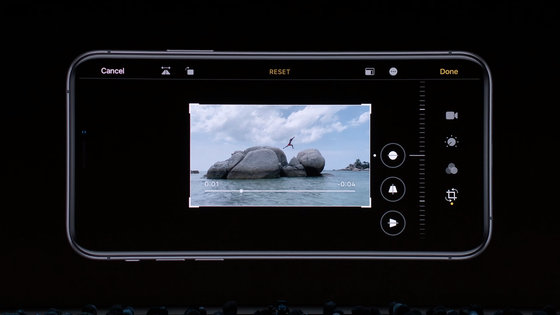 You can edit various elements such as exposure, highlight and brightness adjustment on the iPhone app.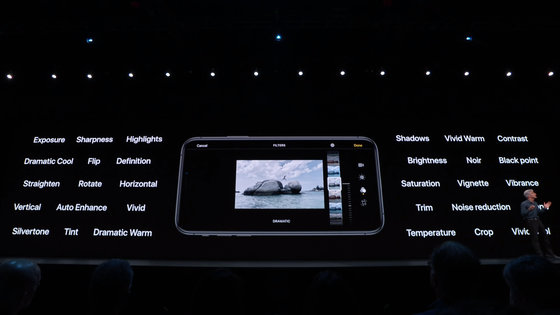 'A new perspective on photography'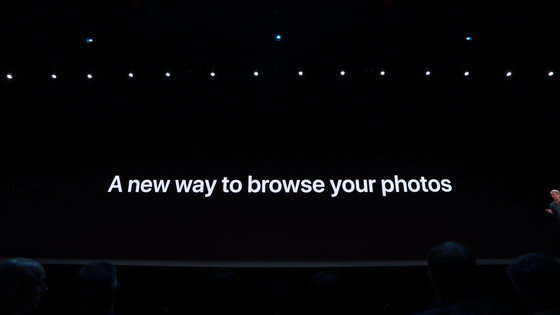 Besides that photos are classified by year and month ......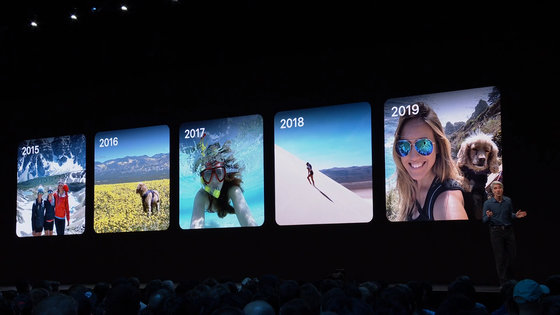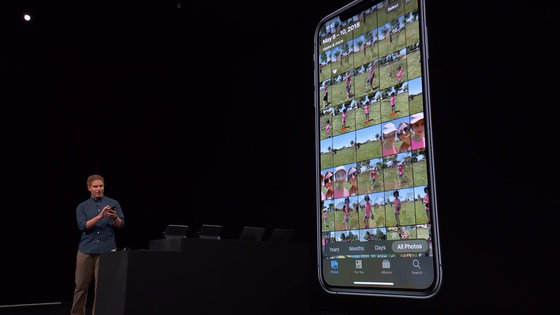 It is also possible to use AI to select and display the best shot.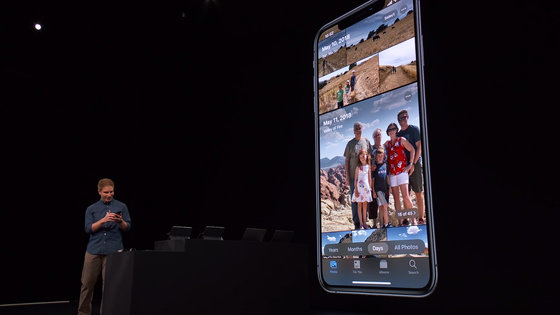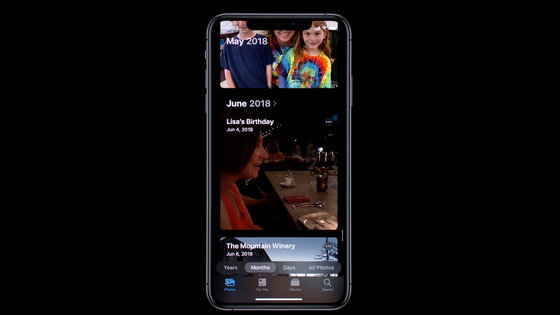 It supports voice recognition, and you can now go back in time with voice commands.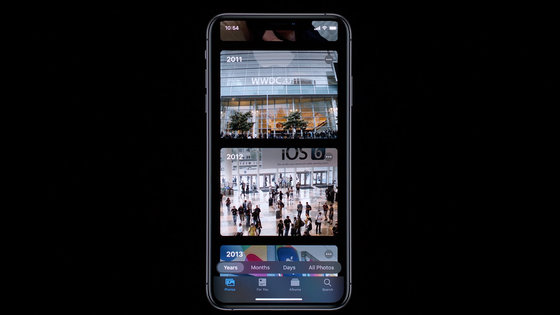 For example, it is possible to go back to the growth of the daughter in the photo and touch memories.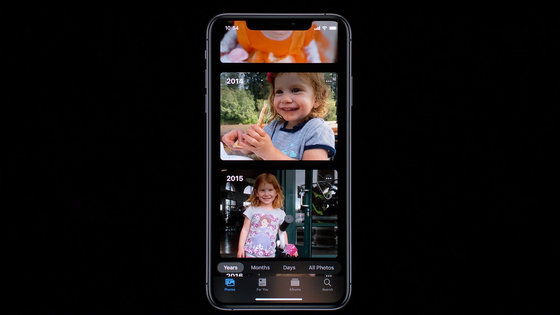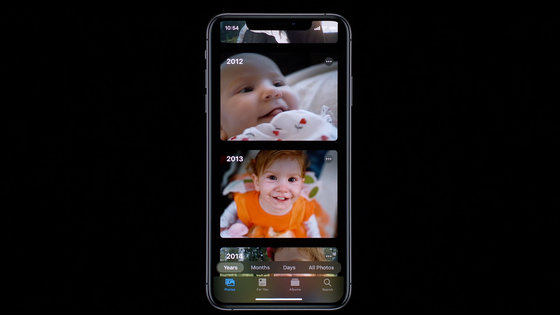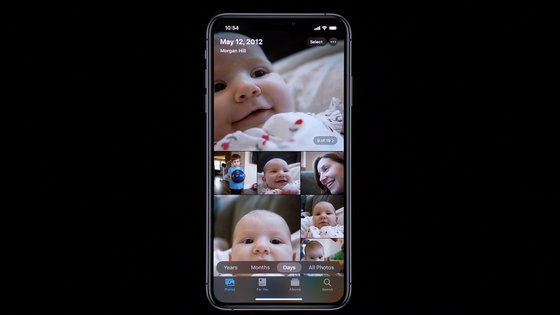 About AirPods.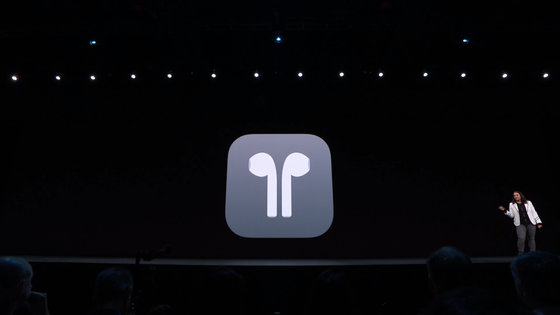 Announcing a message ...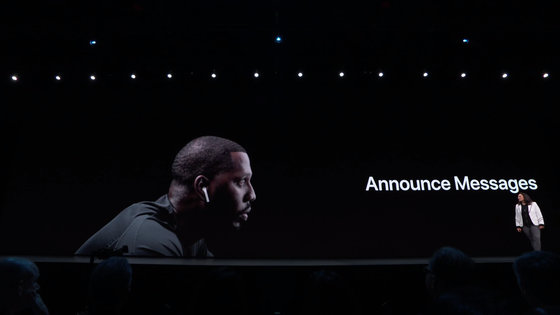 The 'Share Audio' function allows two people to listen to a piece of music using separate AirPods.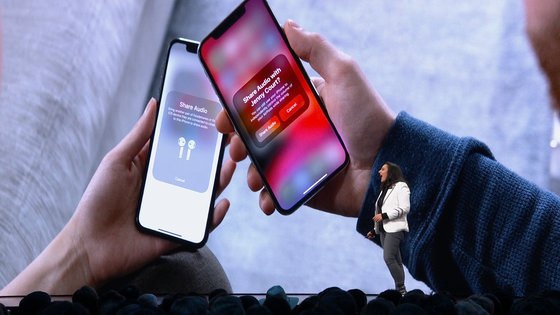 About HomePod.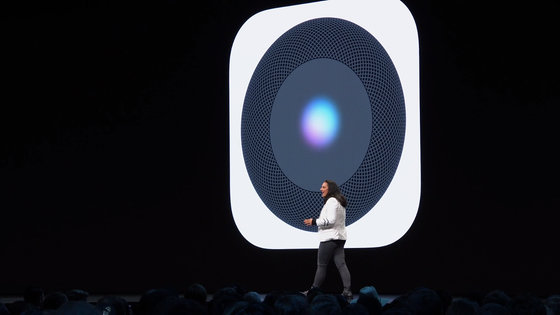 You can search for songs by lyrics and make and receive calls from HomePod. In addition, it will be possible to set multiple timers and recognize 'who is talking to HomePod', and it will be possible to provide personalized music, calendar information and notifications depending on the user.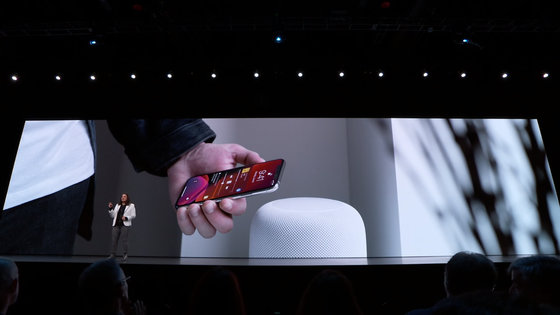 Supports 100,000 radio services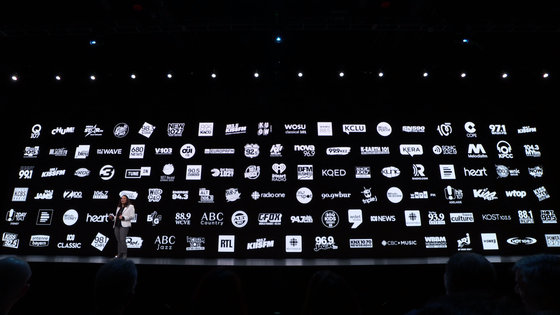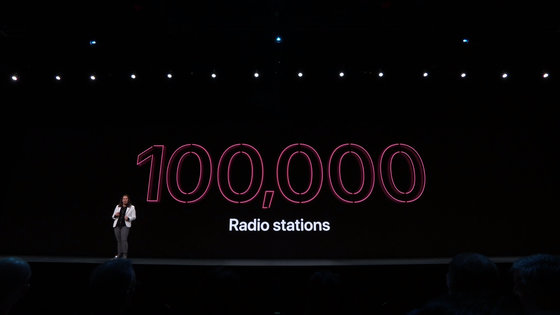 About CarPlay.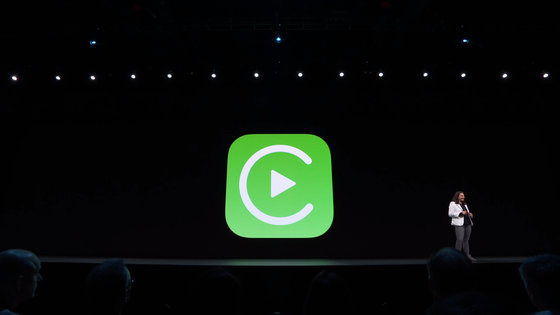 CarPlay is available in 90% cars sold in the United States. 75% for cars sold worldwide.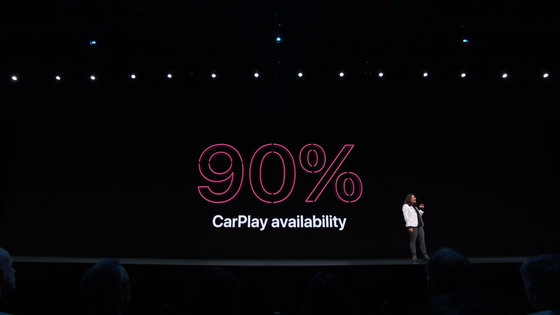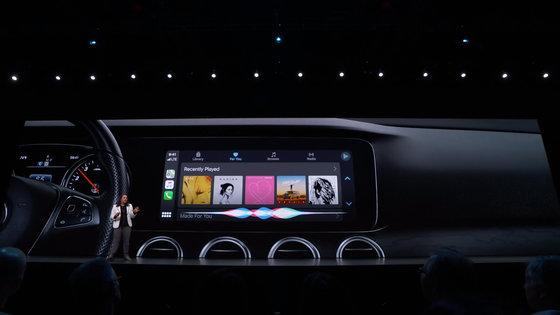 Siri has been divided into syllables and pronounced until now ...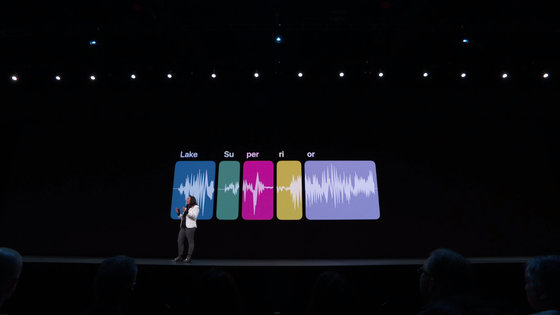 You will be able to speak words and phrases together.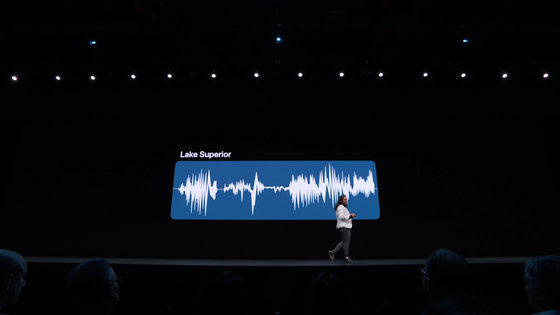 'Neural TTS'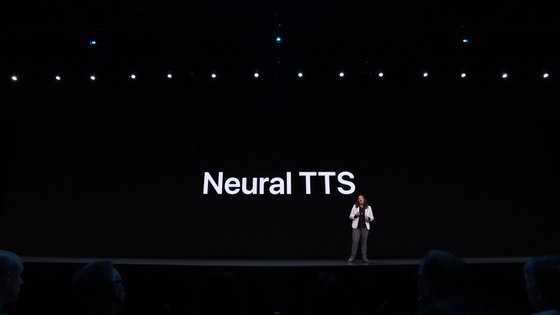 The sound of Siri on iOS 12 gets a bit swaying ...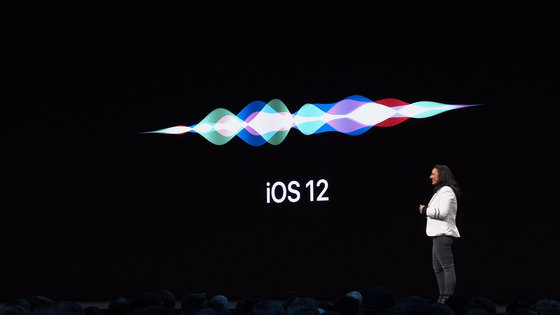 Siri in iOS 13 talks smoothly.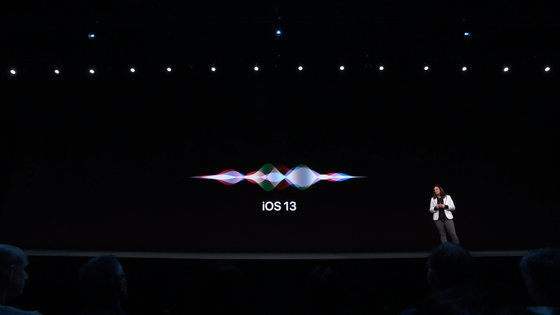 ・ Continuing
New OS 'iPad OS' for exclusive use of iPad comes up, the iPad Sayonara to iOS-GIGAZINE