Photo & movie summary which understands new theme park 'Star Wars: Galaxy's Edge' which opens in Disneyland well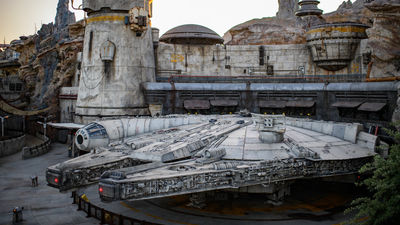 New theme land '
Star Wars: Galaxy's Edge
(
Star Wars: Galaxy's Edge
)' with the theme of the
Star Wars series
in the
Disneyland Resort
in California, USA on May 31, 2019 local time Open A memorial ceremony and a preview for the press are held in advance, and photos and videos showing how the inside of Star Wars: Galaxy's Edge looks like are well-known.
Star Wars: Galaxy's Edge | Disney Parks
https://disneyparks.disney.go.com/star-wars-galaxys-edge/
Star Wars: The atmosphere inside the Galaxy's Edge looks like this.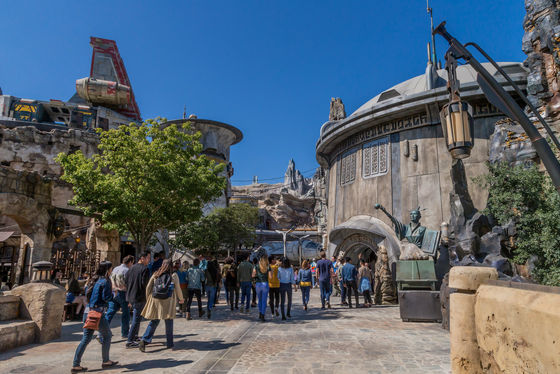 The highlight of the park is the 1/1 size
Millennium Falcon
.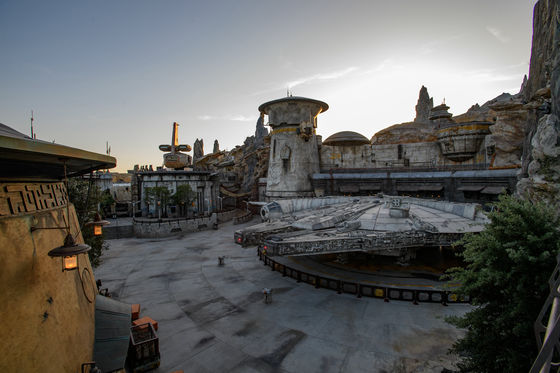 This looks like it looks up. The Millennium Falcon itself in the film.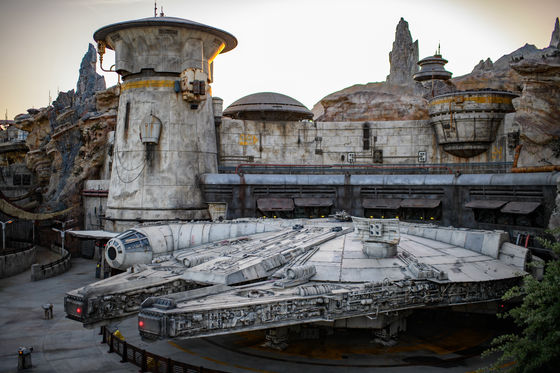 From another angle.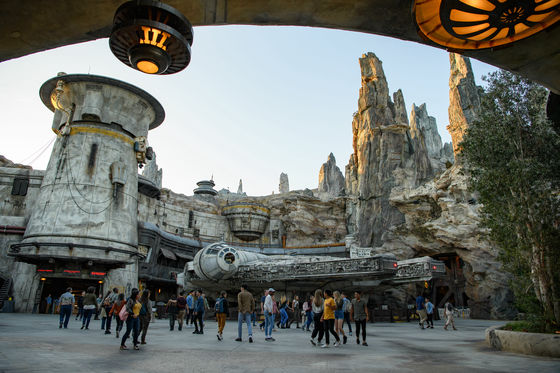 You can also visit the Millennium Falcon. Cockpit or ...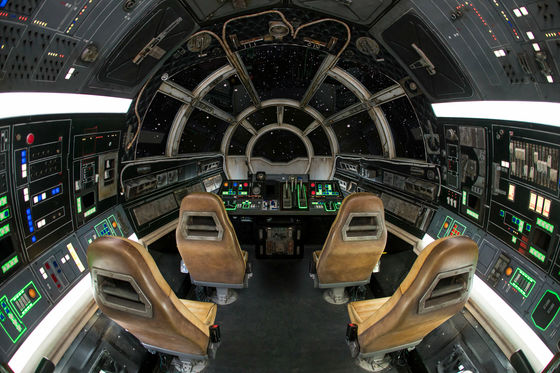 Rest space etc. You can enjoy the overwhelming atmosphere as if you got lost in the movie.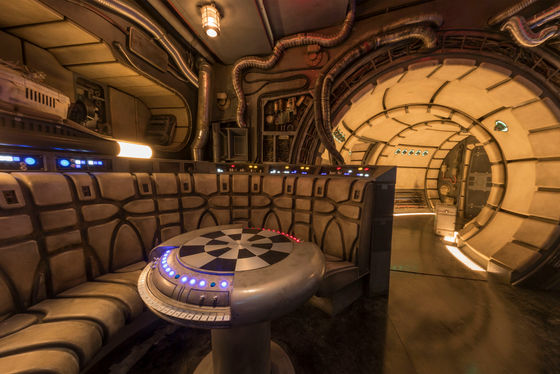 A movie that shows the appearance and internal appearance of the Millennium Falcon is also available, and you can enjoy a more realistic atmosphere if you look at the following.


Full Millennium Falcon Ride Walkthrough at Star Wars: Galaxy's Edge-We crashed it!-YouTube
Cantina
(bar) run by the alien Oga Garra.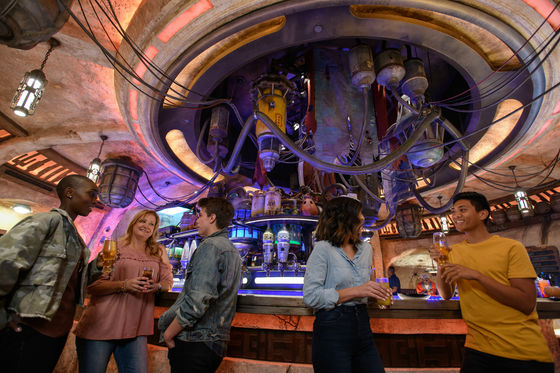 You can enjoy sake here.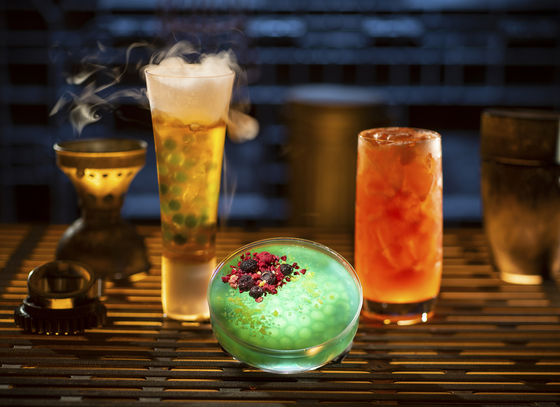 You can watch the robot shopkeepers greet you and the mysterious drinks being made on a futuristic machine in the following movie that shows the inside of a cantina.


Oga's Cantina Tour-Star Wars: Galaxy's Edge-Disneyland Park-YouTube
Other stores sell non-alcoholic drinks, such as blue and green milk drinks.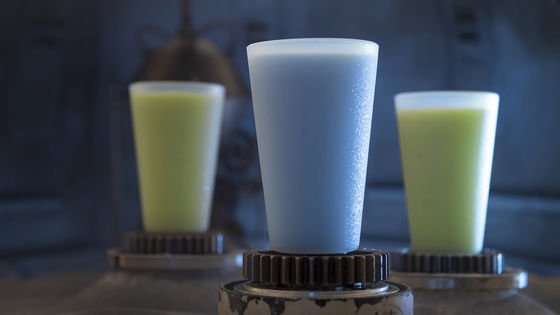 There is also an area called 'DROID DEPOT' where you can meet several droids that are essential to the Star Wars series.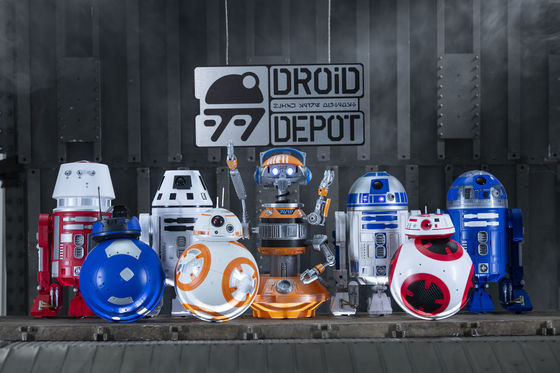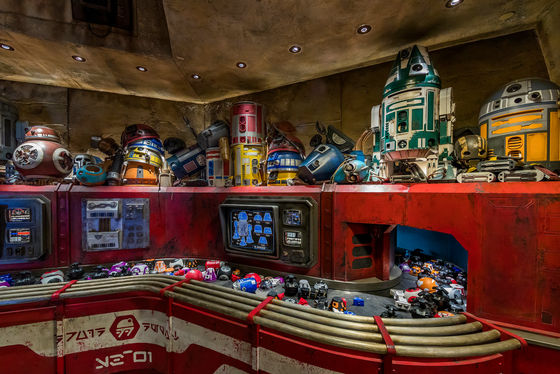 More than one person holding a light saver ...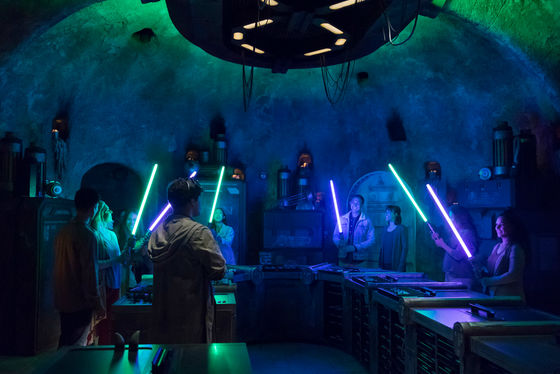 It is an attraction that you can customize and get the original Lightsaber. This attraction is covered in detail in the following articles.


How to officially get your own Lightsaber with only one in the world-GIGAZINE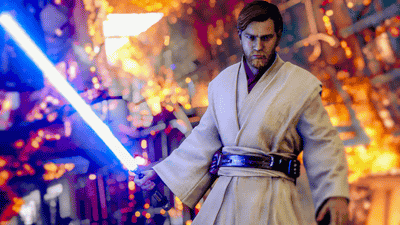 Discover Cairo Leung in front of TIE Echelon, a new TIE fighter in
Episode 9
.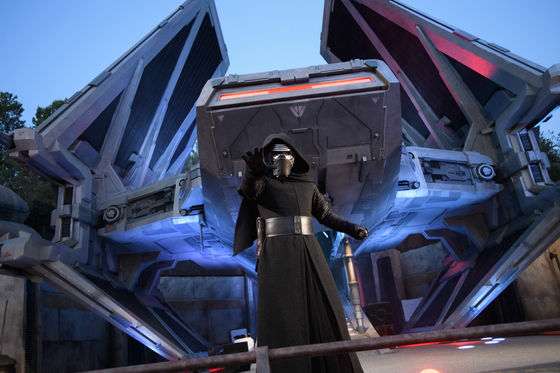 Stormtroopers are patrolling in the surrounding area.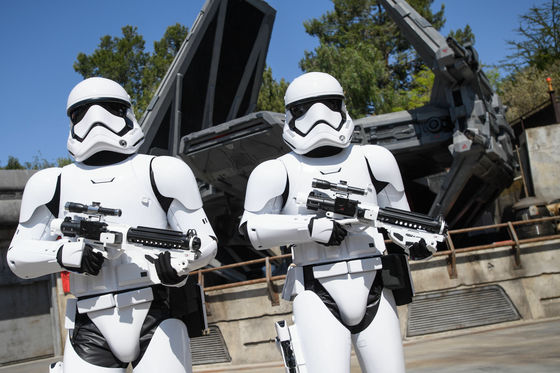 Right next to TIE Echelon, there is a store named First Order Cargo. You can see what goods are sold at the store by looking at the following movie.


First Order Cargo merchandise shop in Star Wars: Galaxy's Edge-YouTube
A life-size
X wing is
also on display.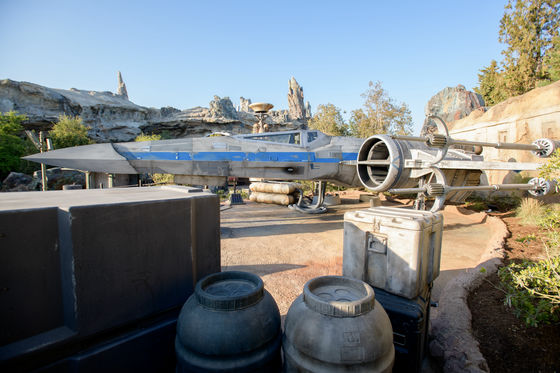 Also in the park clothing and ...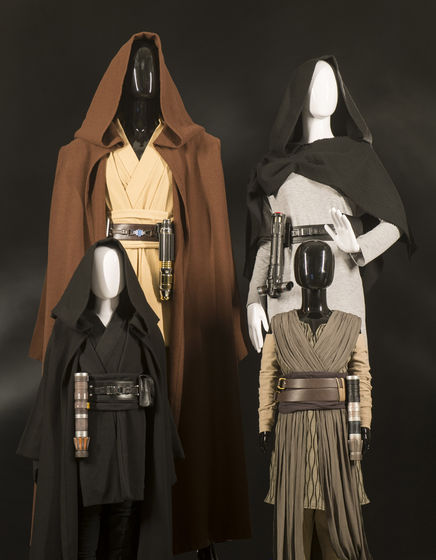 A number of related goods are also on sale.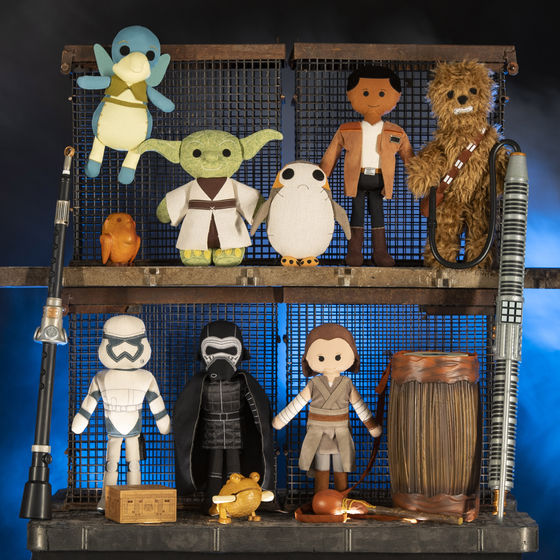 Besides, you can check the state of the area called Den of Antiquities in
Dok-Ondar in
the movie.
Dok-Ondar's Den of Antiquities at Star Wars: Galaxy's Edge-YouTube
Here is the head of a creature appearing in the Star Wars series pasted on the wall.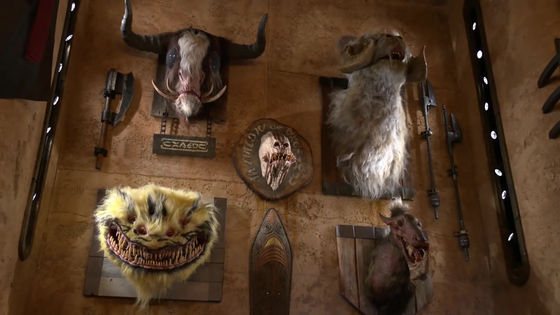 Star Wars: A movie is also available that shows what it feels like to walk around the Galaxy's Edge. With an hour-long movie, it is possible to see from the first place through a park tunnel, entering a facility or getting caught in a stormtrooper, as if you were actually walking around the park Experience.

Live from Galaxy's Edge in Disneyland.-YouTube


© Disney / Lucasfilm Ltd. © & TM Lucasfilm Ltd.