I tried eating a mini stop 'Okinawa Pine & Mango' and 'Okinawa Pine Soft' where the intense mango scent and the sweetness of 100% ripe pine soft blend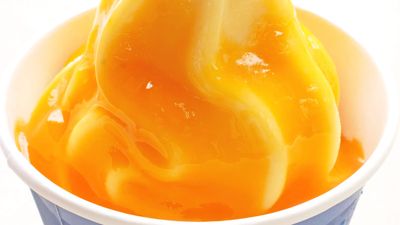 'Okinawa pine soft' using pineapple of the ripe Okinawa prefecture with mini-stop, 'Okinawa pine & mango' which put mango sauce of rich sweetness on top of that are offered sequentially from May 31, 2019 You I have actually tasted two kinds of ice cream that can enjoy the sweet fruits of the southern country.

Okinawa Pine Soft Okinawa Pine & Mango Soft | Mini Stop Soft Cream | Mini Stop

https://www.ministop.co.jp/syohin/sweets/softcream/okinawa_pine/
Arrive at Ministop. The Okinawa pine soft of the aim was appealed by the banner under the store name and the banner set in the store.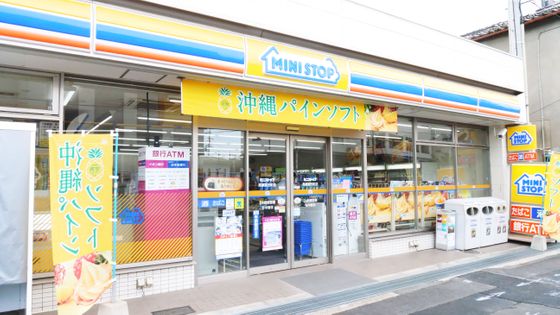 As I approached the store, a poster was sizzling in the window. Because the logo of the Ministop logo is also yellow, the store's appearance was quite highlighted.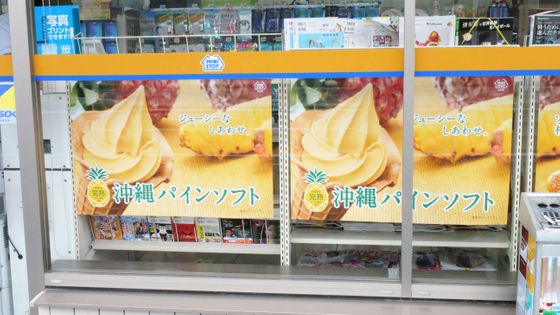 I ordered a menu for the time being.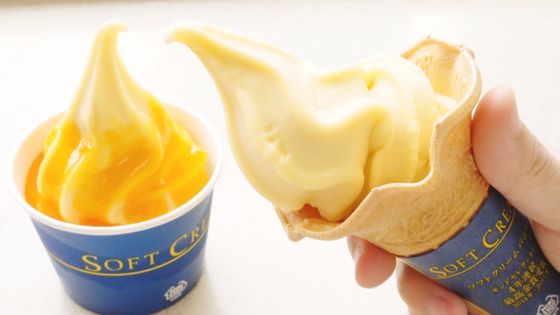 ' Okinawa Pine & Mango ' (250 yen including tax) looks like this. A rich mango sauce is added to the soft cream with pineapple juice from Okinawa, which has been sourcing ingredients over two years. Okinawa Pine & Mango is a cup only offer.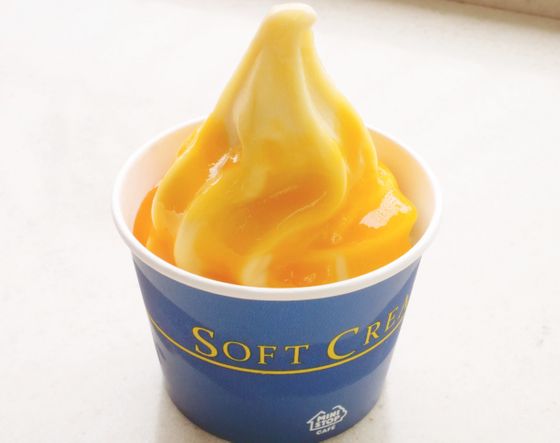 When you eat it, the rich sweetness and intense smell of mango sauce with soft cream spreads in your mouth. On the other hand, pine soft which is the base is fresh sweetness. Mango sauce and pine soft complement each other's two different sweetnesses, making it an ice cream that you can enjoy a refreshing taste while still feeling the sweetness of the fruits.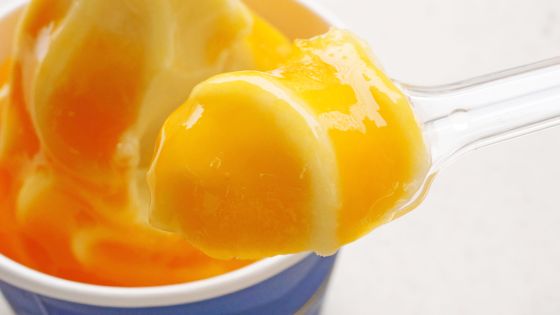 Next, try eating 'Okinawa Pine Soft' (tax-included 220 yen). Okinawa Pine Soft is available in cups and cones, and can be ordered with vanilla ice. Okinawa Pine Soft and Okinawa Pine & Mango share a common soft cream.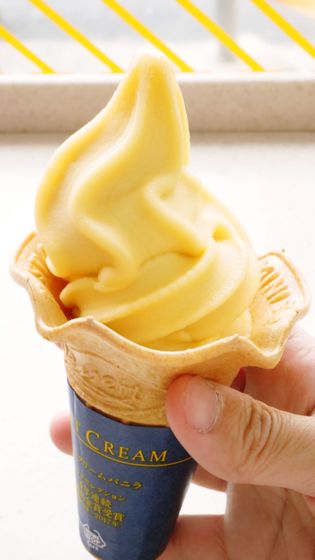 In Okinawa Pine & Mango, the sweetness of pineapple was hidden by the sweetness of mango sauce, but when you eat Okinawa pine soft, you will notice that the pineapple from Okinawa prefecture, which has been completely ripened, is surprisingly sweet. Speaking of pineapple is an image of acidity, but with this Okinawa pine soft, acidity is minimal. It was an ice cream that you can enjoy the taste and sweetness of concentrated pineapple.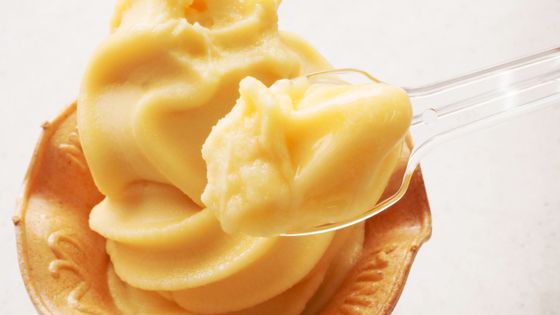 'Okinawa Pine & Mango' and 'Okinawa Pine Soft' will be available from May 31st, 2019, and will be available at Ministop from June 7th. Some stores do not offer until June 7th, so it is recommended to check in advance by telephone etc. if you want to eat surely.