I tried eating a McDonald's 'waffle corn all set' that is perfect with fleshy strawberry sauce and chocolate & almond topping.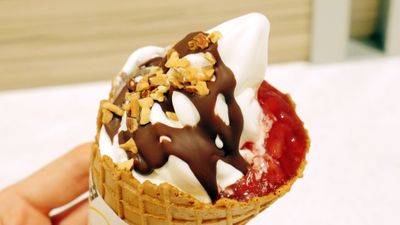 McDonald's offers soft cream 'waffle corn' with crispy waffle corn in three flavors: plain chocolate and almond strawberry. A new item ' waffle cone all set' with 'whole cone' toppings of such waffle cones appears for a limited period from May 29th (Wed) to the end of June 2019. I actually ate what kind of taste the waffle corn with a thin topping was delicious.

~ Waffle corn first anniversary anniversary ~ New luxury appearance with all the toppings! 'Waffle Cone All Set' Limited Time Sale from Wednesday, May 29 | McDonald's Japan

http://www.mcdonalds.co.jp/company/news/2019/0522a/
Arrive at McDonald's.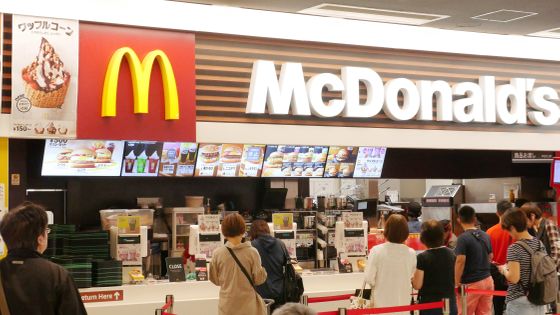 A photo of 'waffle cone all set' was displayed in front of the store.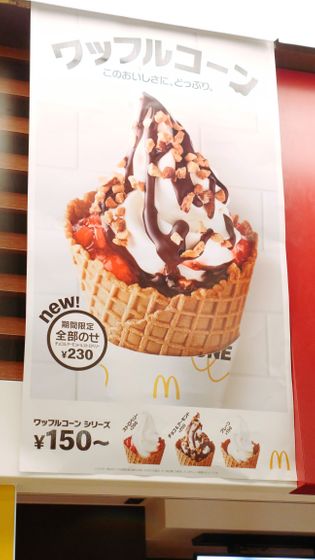 When I ordered 'waffle cone all set' (tax-included 230 yen) immediately, it was provided with the spoon stuck immediately.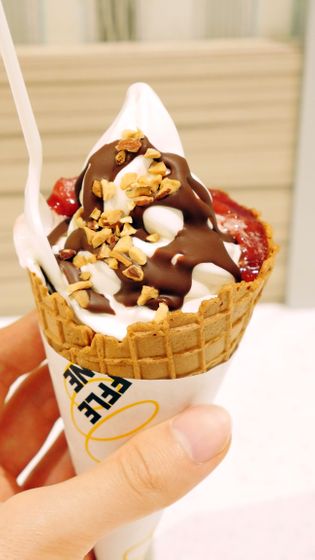 A thick milk ice cream is placed in a lattice-shaped waffle cone, and a chocolate sauce with almonds and a raspberry-filled strawberry sauce topped with a luxury.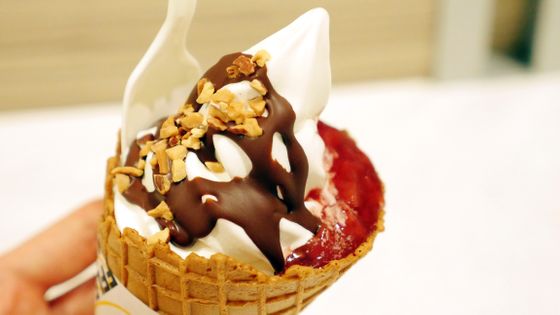 Strawberry sauce is plenty to the edge of waffle corn.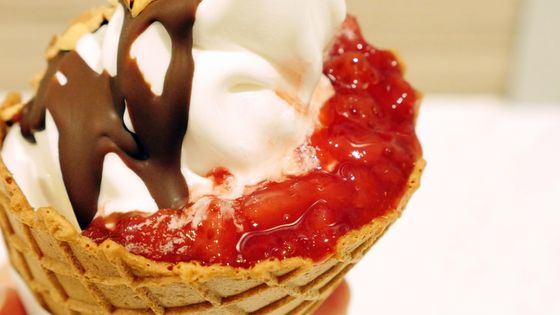 When you eat a bite, the combination of rich sweetness of chocolate and crispy almond, as well as sweet and sour strawberry sauce are good accents. There is also a combination that you can not usually eat, you can enjoy a luxurious atmosphere.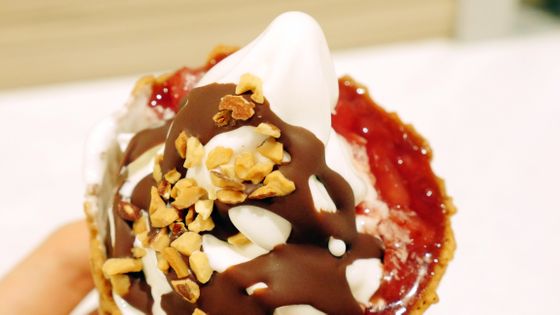 It is also possible to eat with the spoon provided together. I feel like eating parfait if I eat strawberry sauce with flesh with ice cream. The addition of sourness to the sweetness of ice made it a refreshing taste, making it a perfect ice for hot days.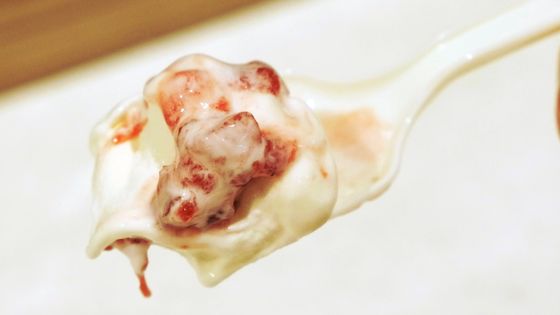 As you eat waffle corn with ice, you can enjoy alternating crispy texture and smooth ice.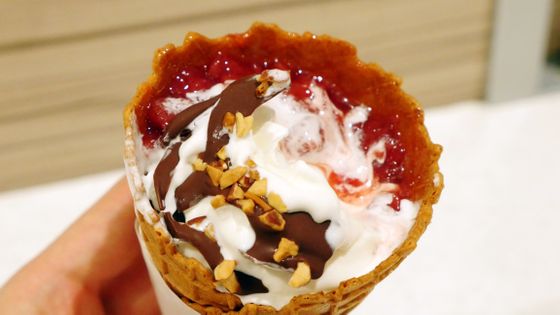 'Waffle Cone Complete Set' is available from May 29th (Wed) to the end of June 2019. It is available at McDonald's nationwide, excluding some stores from 10.30 am to closing.