The developer of 'TikTok' plans to develop a smartphone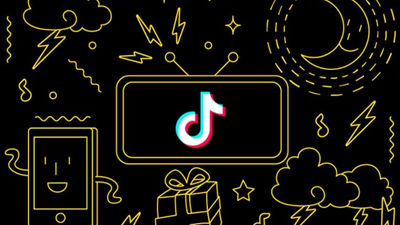 It has been reported that Beijing Character Jump Technology Co., Ltd. (ByteDance), a developer of
TikTok,
a mobile application that shares a 15-second short movie, is planning a smartphone of its own.
China's ByteDance plans to develop its own smartphone | Financial Times
https://www.ft.com/content/ea4a2be4-7dca-11e9-81d2-f785092ab560
TikTok parent ByteDance is reportedly making a smartphone-The Verge
https://www.theverge.com/2019/5/27/18641295/bytedance-tiktok-owner-reportedly-building-smartphone-smartisan-patents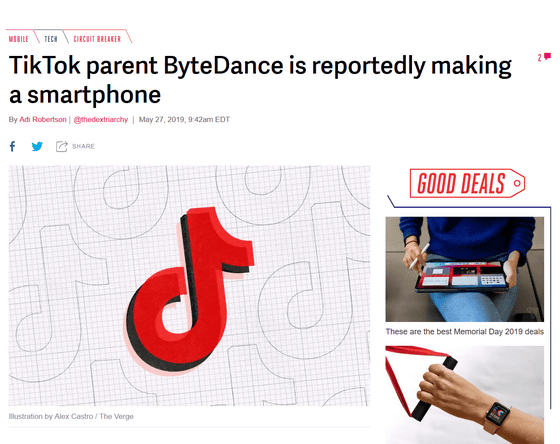 ByteDance is a company based in Beijing, China, and has signed a contract to acquire some patents with the smart phone maker Smartisan at the beginning of 2019, and at the same time seems to have hired some Smartisan employees That was
reported
. ByteDance has claimed that this move is 'for the purpose of exploring the education business,' but the Financial Times has obtained information from two sources of information about how ByteDance is developing a smartphone.
According to the information, the smartphone of ByteDance is in development TikTok and news apps,
today头条
(Toutiao), and even more
music streaming app, scheduled for release future
, such as, is a design that will be manufactured by the same company of the application are many pre-installed.

by Sara Kurfeß

The Financial Times report suggests that 'ByteDance seems to be developing a smartphone,' and the details are unclear, including whether it is already under development.

The Financial Times has said that the US-China trade war may disrupt ByteDance's smartphone development, and in addition, India's popular TikTok has temporarily been 'promoting cultural deterioration' from the Indian government. In addition to being banned for use , ByteDance points out that it has problems other than smartphone development.

The download page of TikTok is prohibited in India and the delivery page is deleted from the Google Play store-GIGAZINE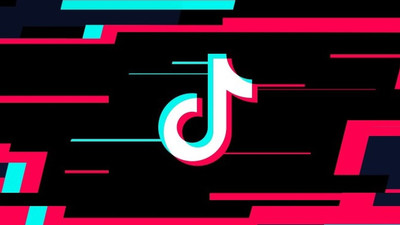 The Financial Times is very skeptical about ByteDance smartphones, but it is also possible that Facebook, Amazon, etc. have sold their own smartphones equipped with their own apps. However, both companies have not gained popularity with smartphones, and they have failed. Especially in the case of Facebook, you only need to install the Facebook app on your device, so there was no reason to bother buying a Facebook smartphone. ByteDance smartphones may face similar issues, the overseas media The Verge points out.

In addition, there is also a case that "Meitu" of the selfie application has successfully incorporated the smartphone business into the transaction with the smartphone maker Xiaomi.