'Nudist pub' that can be eaten naked and naked is officially opened in London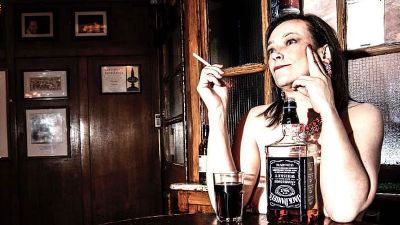 A "nudist pub" has appeared in London, England, where visitors can eat and drink naked. It sounds like 'But it's too bad' because it's a UK
where a naked
group gets a bike and
a
company where all employees are naked, but
it actually involves many people to protect traditional pubs It is part of the battle.
Thousands fight to stop Soho's iconic nudist-friendly Coach & Horses pub being taken over
https://www.mylondon.news/news/zone-1-news/thousands-fight-stop-sohos-iconic-16265966
London pub gets nudist license: Sip a pint while naked at The Coach & Horses | CNN Travel
https://edition.cnn.com/travel/article/london-pub-coach-and-horses-nudist-license/index.html
Daily mail Online | Daily Mail Online |
https://www.dailymail.co.uk/news/article-7069919/One-Londons-oldest-pubs-capitals-establishment-granted-nudist-licence.html
The pub '
Norman's Coach & Horses Soho
' in downtown London
Soho
is a historic pub that has been in existence since 1847. It offers piano music and vegan food and is now known as one of the few "traditional pubs". The pub is being talked about as having officially acquired a 'nudist license'.
Norman's Coach & Horses Soho | London's first vegan and vegetarian pub.
http://coachsoho.co.uk/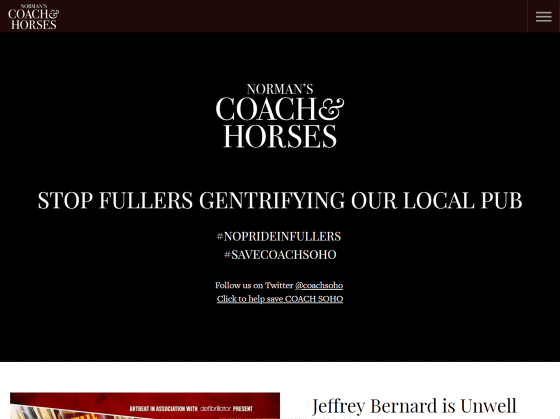 The place is here.
The appearance and introspection are also classical.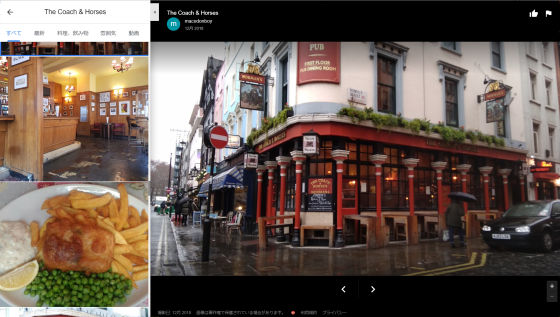 Although
nudism, which
is completely naked but spent in exactly the same way as dressed, is not familiar in Japan, there are certain supporters such as the presence of
nudist beach (Nude Beach) in
the West.
Norman's Coach & Horses Soho, originally run by Norman Baron, was transferred to Alastair Choat in 2006, and has since been run as London's first vegan and vegetarian pub. Mr Choat and his daughter Hollie have long been working with Norman's Coach & Horses Soho to revive the '
bohemian
atmosphere loved by writers, journalists and actors' originally owned by pubs in London. .
However, in 2011, a brewery named Fuller's Brewery acquired a pub, and Fuller's Brewery plans to fully operate the pub on its next contract renewal, so Choat will take measures against losing the store. As a "nudist pub" as an idea. Starting with the announcement of the Naked Calendar in 2011, Choat's work has continued until this nudist license is obtained. Choat explains that special notices similar to adult entertainment facilities need to be received to run nudist pubs in London.
This is a photo used for the Naikit calendar that was actually sold. Men playing naked and playing the piano ...


A woman smoking a cigarette at a bar counter.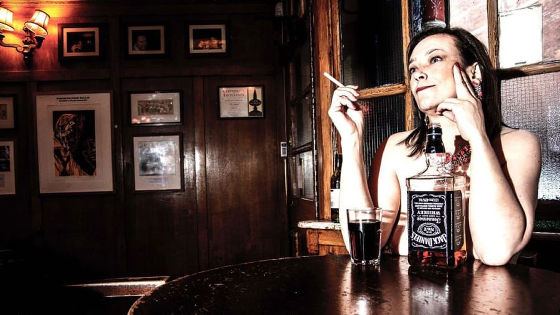 Since 16 volunteers have gathered their models, it has become a 16 month calendar. Ten percent of the sales will be donated to the Homeless Charity Center in the United Kingdom.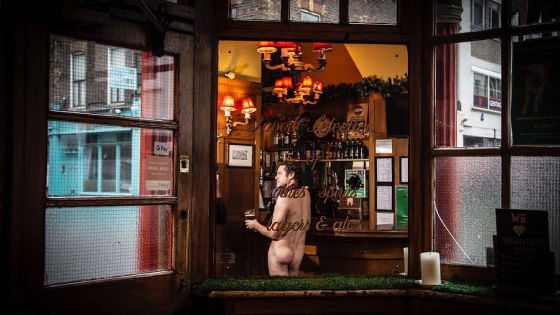 At the time of writing, Norman's Coach & Horses Soho retains the atmosphere of a good old-fashioned pub with its wooden bar counter and piano. However, according to Choat, Fuller's Brewery plans to clean up such interiors. Meanwhile, a spokeswoman for Fuller's Brewery said to MyLondon 's coverage that 'it will keep its character if it inherits the pub' 'We have been patiently waiting since we acquired the pub. Here is the history of Soho It's a great pub, and if the tenants agree, it will be a treasure for our pub & hotel business. '

The pub is usually full of clothes, but Choat plans a nudist night in June 2019. The detailed schedule has not been decided yet, but it is said that preparations are being made for appropriate operation. 'But to be honest, after 10, 15 or 20 minutes into the store, I think that I don't care about being naked. When I entered the pub where the band is playing, It's like people don't show a special interest when the performance becomes 'background', said Choat.

More than 10,000 people have signed petitions against Norman's Coach & Horses Soho to become 'a soulless chain store'. Labor party member Pancho Lewis also supports this campaign, and seems to have developed into a campaign that involves elections.

Campaign · SAVE COACH SOHO · Change.org
https://www.change.org/p/save-coach-soho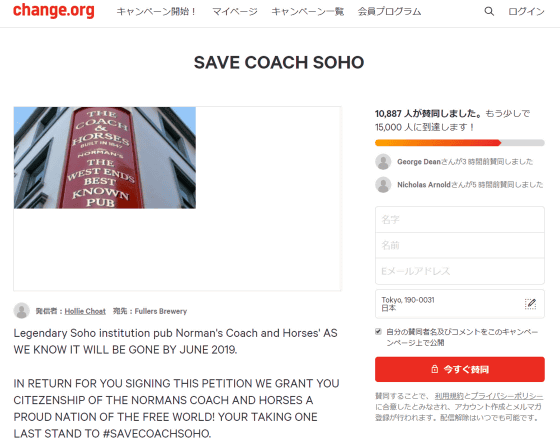 in Note, Posted by logq_fa