Interview with composer Hiroyuki Sawano, 'Promea' to 'Kenshin Gigantic Formula'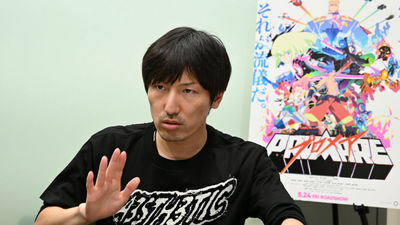 Hiroyuki Sawano
is in charge of the music for the acclaimed movie '
Promare
' from Friday, May 24, 2019. Now with Hiroyuki Ishihara, he has experience of partnering with 'Kill la Kill', 'Mobile Suit Gundam UC', 'Mobile Suit Gundam NT', 'Attack on Titan', 'Marmo No Ki', 'Ikuryu-Team Medical Dragon-' 'Platinum We are active in data, drama, animation, movie widely. This time, I had the opportunity to ask Mr. Sawano, so I talked not only about his latest work, 'Promea', but also talked about making music for Mr. Sawano.
Movie 'Puremare' Official Site 5/24 (Fri) Nationwide Road Show
https://promare-movie.com/
HIROYUKI SAWANO OFFICIAL WEBSITE / Hiroyuki Sawano
http://www.sawanohiroyuki.com/
GIGAZINE (hereinafter, G):
Other than this 'Promare', there are works such as 'Mobile Suit Gundam UC' and 'Mobile Suit Gundam NT' in the near place.
In the interview
with
Da Vinci, I
asked about how Mobile Suit Gundam UC made an offer, 'When this person became able to write songs for the orchestra?', There is a robot animation called 'Kishin War Gigantic Formula'. Well, I wrote a song in the full orchestra in the early days of the artist's activity, and when I let the director listen to the work, it seemed like 'it's funny' and the offer came It is said that. Indeed, 'MAIN THEME' of this 'Goshin War Gigantic Formula' is a very impressive song, and the soundtrack contains multiple arrangements. How was the variation created?
Hiroyuki Sawano (hereafter, Sawano):
Originally, it was written in the menu table that I was asked to make music for the work, that the main theme and that it was necessary to break it. In other words, piano version, stringed instrument version, throw, etc. I made that assumption, but when I recorded it for the first time, it became a story saying 'I want something different from the main theme', and I will re-create the main theme, and in that case another version will be recorded So there are several versions. So it means 'born according to the menu'. In other cases, you may ask yourself, 'Can you use this theme melody for other songs?' And then create another song that incorporates the theme.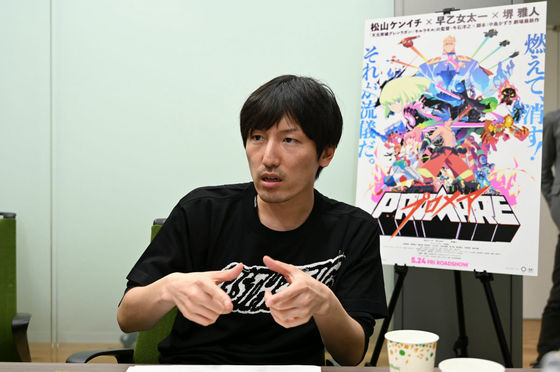 G:
In the music of Sawano, like 'UNICORN' of Mobile Suit Gundam UC, the song becomes quiet once, opens for a moment and develops with Don, as if a roller coaster stops at the highest point and accelerates. Some flow is very impressive, but how was the tune like that created?

Sawano:
Instead of going with the same tension all the time, I like the song that I dropped in front of the rust and left for a moment and then explode and then explode (laughs) When I was in charge, when I ordered it, it was said that it would be useful to use it in a play if you could create an interval when the song unfolds. When there is a case where you want to use the front of the rust, it is difficult to cut the music as it is connected to the rust as it is, but it is easy to use because it can be stopped there if there is a space somewhere. At first, I used to do it, but I gradually felt myself 'don't be an accent' and I started to do it unconsciously.

G:
In order to order the music, Mobile Suit Gundam NT
was told
that the
director gave him a techno-like tune
. If there is such a song that the director imagined and it was passed, how will you compose?
Sawano:
I heard that it was handed over, and it was in the form of confirming the directionality by asking a little. Of course, people in the production group give samples only because it is difficult to explain in words, but I am not very good at listening to everything in advance because I am tied to the image of the music. If you get caught in the image, it will be difficult to get away from it. In the case of production with a menu chart, you look at the scenes and materials, and think about what kind of sound you need.
G:
In animation, I think that I will still make music before the whole picture is completed. It can be imagined that it is easy to create if there are a lot of documents, but is there a case where you can make it with fewer documents?
Sawano:
If it is an animation, the menu chart is often decided, but in the case of the drama which was done before, the material is only a script, or there is no menu chart itself. 'Please give me three songs.' I myself, because the image of the music is fixed when written in the gachigachi, so under such conditions can be made various approaches in music, it is easy to make. If you look at the picture, you also think that 'if it's such a scene, it's funny if it's not a song like this'. For example, even in the scene of 'Car Chase', if you look at the picture, the image 'This kind of song will be fixed' will be fixed, but if there is no picture, you can imagine a huge car chase without permission and intense music matched to it It may be possible to make a mismatch, but it may be interesting when fitted.
G:
What kind of form was this 'Promea'?
Sawano:
I received a design that the work is like this, a script up to the middle, a character document, etc. When I first met the director, before the sound director made the music menu, he talked like 'It's a theme song for Gallo' quite roughly, though not as much as the time of the drama, As it happened, I started with about eight basic songs, including the main theme of Promea, the theme of Gallo and Rio, and the battle songs.
G:
After that is the final meeting, but what kind of things do you decide at that stage?
Sawano:
Since I had made some basic stuff, I talked about 'This song can be used in this scene' and asked me to list other songs I need. For example, 'I want to use the one with a reduced tempo of the song I made,' or something like that. In the case of an ordinary TV series, there is a menu that says 'You need such a song,' and 'Proares' may be a little special because it has a state that 'you have to make this song'.
G:
Mr. Sawano, who received an
interview
with
DISK GARAGE for the
release of the 3rd album 'SawanoHiroyuki [nZk]', talks about 'being a motivation for the next song' about performing regularly. Is there anything other than live that you have in mind to maintain or enhance your motivation in production?
Sawano:
As a matter of course, it is more important to make music when you make music. Even if you think 'Yaday', it's boring and it doesn't mean that you want to be cool, but since you want music to be 'enjoying sound', your love for the work will fade away if you're not enjoying it, so I want to keep in mind. Anyway, I hope you enjoy making it.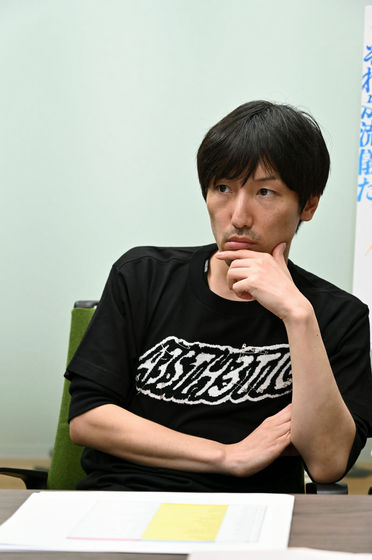 Sawano:
When I'm not making music, I like movies, so I usually watch movies from overseas on movie channels. So I think that it is connected to music production to hear the sound and be inspired by 'I wonder if I can't get in my own' or 'I'm going to do something like this.'

G:
Hiroyuki Sawano , released in 2017, comes with a CD containing nine unreleased sound sources, and Mr. Sawano says, "In the days of students, it looks like a soundtrack to express fantasy adventures with music. I made a CD with a friend and the title of the work is "FANTASIA." The 1 to 7 songs of the attached CD contain the tracks of the CD as they are, "commented. How old were you when you made the song?

Sawano:
I think I was about 19 years old because I was at a technical school who made this. It was made only with the sound source that I had at that time, and it may be rude to the sound source because it is a very limited environment compared to now, but if you listen to your own music now, 'Super NES or Preste It may feel like 'one?'

G:
But when I heard it, I felt, 'Ah, I'm sure that 'Sawano taste' is true from these days.' The reason why I put this CD is, 'I wanted to have a young reader who wants to be a creator have confidence in my music. Actually, when I was young myself, I listened to this music source to musicians 'I had not received a very good response at that time.' Being a composer in this way means that you were able to continue without breaking your heart, but how was it possible to hold it up even though it was such a reaction?

Sawano:
I used to be really told a lot of amateur days to work this way. It also leads to the talk of motivation, but when it is said that way, it does not like to 'concave' very much, but rather it feels like 'something shit, someday look!' I don't know how to get anger, but that leads to motivation. In fact, I have often used songs that I created during the amateur age, if they become professional and match the image of the work. 'FANTASIA' recorded on the CD is not really old, but even if the song is said to be useless, there is a strong feeling that people should come out saying 'not useless', ' In order to do that, you have to keep playing music. That's the same time as at that time.

G:
The artist book contains interviews with Tetsuya Komuro. It is described as 'a great deal of influence,' but how do you feel that you are influenced by Komuro's music?

The other side of the artist book special talk was Tetsuya Komuro, who was greatly influenced by me as a musician! I was nervous at the end of the day when I had a variety of stories in front of my eyes (laughs), but I was very grateful for a very valuable opportunity! ! pic.twitter.com/1lBariZsAV

— Hiroyuki Sawano [nZk] (@sawano_nZk) December 19, 2016


Sawano:
Not only Komuro-san, but also various influences, and the music I listened to goes through my filter, so I can see if the song I made can be considered as 'Komuro-san-like' Although not (laughs), originally, the reason for starting music was ASKA of CHAGE & ASKA (now written: CHAGE and ASKA). So I wanted to play songs and songs, but I thought that I had little talent as a singer. By that time, TM NETWORK had already broken up, but I knew Mr. Komuro. The image is that the person who sings a band is the main, and even though there was a sense of presence of Utsunomiya in TMN, the presence of Mr. Komuro was amazing. I was fascinated by making a song and having a presence as a player, and I thought, 'There is a way like this.' Mr. Komuro also worked on drama and film music, which also became a source of interest in instrumental music. So I don't know if the sound is directly affected, but I think that the reason I put it in and used the synth sounds was because I was listening to Komuro's digital music.

G:
I think it was when I was interviewed on a television, but there was a talk that I was writing on the keyboard. I've also seen that my profile says "Learn the piano when I was young". What was the reason for starting to learn the piano?

Sawano:
I think that there are a lot of things like kindergartens and lower grades in elementary schools to start learning the piano, but I was late and I was from sixth grade in elementary school.

G:
Well, that's right.

Sawano:
First of all, I was learning the piano since my sister was small and I was envious of playing music. It may be different now, but when we were children, it was a bit embarrassing to say that a boy was learning to play the piano, 'I was stupid,' and I could not say that I wanted to do it myself . Because she was so jealous that she would not play her sister's piano, she would say, 'If you're interested, do you have a hand like a woman?' 'Because I was told, I can do it-' (laughs)

G:
(Lol)

Sawano:
I started learning the piano in an atmosphere like 'I can start if I can tell you so' (laughs)

G:
Is it still late for 6th grade students to learn the piano as a composer?

Sawano:
I think it's late, though. So I think that the children of the same age in the piano class were practicing a great song that they would do at the presentation, but I went out to the presentation because I was doing 'de, mi, so ...' I did not do it.

G:
I see, that was the flow. The name of CHAGE & ASKA was just mentioned earlier, but in the special feature "
What
's your
first visit to live?
" By DISK GARADE, Mr. Sawano
made a
phone call by himself and took a ticket at Yokohama Arena. Was mentioned. Do you remember why you got hooked up to the show?
Sawano:
Why was that? From elementary school 3 to 4 years, I started to listen to the pops of those days, and I started to listen to the hit chart. There is also a feeling that I just listened to the surroundings. During that time, CHAGE & ASKA was the first to hear from myself thinking 'What is this ?!' In retrospect, the music I mentioned before was something I listened to in my driving car, but my mother used to listen to song-based new music such as Yosui Inoue and the safety zone. As ASKA-san also
listened to Inoue Yomizu-san well
, CHAGE & ASKA's music might have been connected to it, and it might have fit better as a "favorite melody". . ASKA's singing voice and melody was the first time I felt that I wanted to chase this person with an unprecedented shock.
G:
That means the influence from CHAGE & ASKA ...
Sawano:
Of course, I think that there are parts that are unconsciously present. Consciously, I am also working on a vocal project called nZk, but when I made a song for that album, I made a stock song I thought in the past that I wanted to create such a song for CHAGE & ASKA. I rebuilt it in my own way. The person who notices seems to notice it, and there is a reaction 'It is ○○ of Chaguas'.
G:
As I have been mentioned, I also work on soundtracks and vocal projects, and there are a huge number of songs that Sawano has created. There is an article called '
List of works by Hiroyuki Sawano
' on Wikipedia, but the number of songs is small in 2004 and 2005, with four songs and three songs each, and the number of songs has increased rapidly since 2006. Is this because there are only a few songs listed, or is it because activity was not active?
Sawano:
Oh yeah, it was before I did it in earnest. I am saying '15th anniversary next year (2020)', but it was the second half of 2005 when I started performing at the end of the 15th anniversary. For example, in 2004, it was still before the previous office. There are several songs from the competition that took place at the office at that time. I was thinking that I wanted to do dramatized music, but as an office, it was not a movement to have a dramatist.
G:
So I think it's been about 2 years since the start of the activity that I wanted to do the drama but I couldn't. How did you get over that time?
Sawano:
I was completely uneasy, but I was really worried about whether to enter the professional world before entering the office. Since my parents were not playing music, I had no connection, and I had a time when I was wondering how I could make a playmate. When I was in the office where I was competing, at least that office had some interest in my music, so if there is a person who is interested in one person, about 10 people from here are interested I believed that if I was in charge of the drama, I was thinking of what kind of song I would make and then write the instrumental song. Some of the songs from the "Toshin War Gigantic Formula" also use stock that was made during that time. Although the stock at that time had almost disappeared by now (laughs), I believe that at that time, music that was said not to be diverted by anyone was used in the drama I think that what I was doing was not wrong.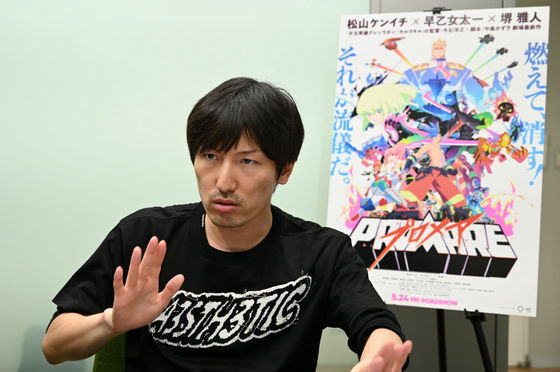 G:
Along with 'CHAGE & ASKA' and 'Tetsuya Komuro', 'Shinoki-no-hime' is one of the music that Sawano mentions. From that point on, '
I came to think that the world of the soundtrack might also be interesting,
' but what is the part that was stabbed by Mr. Sawano so much?
Sawano:
At that time, I didn't listen to much of the Ins song itself, but when I happened to go to my friend's house, although I always played popular songs, my friend just put on the soundtrack of 'If I listen' is. I always liked the instrumental instrument, but I usually felt it was very fresh because I listened to the song. So I remembered that 'If I said that, my sister had a soundtrack for' Kiki's Delivery Service ', and I went home to listen, and I heard it because I was interested in it, but I knew the song,' How to hear it. ' Was different.
G:
Oh, I see.
Sawano:
That was a high 2 and it was just the 'Mononoke princess' being released. Ghibli connection, and people who are doing music went to see the same thing, there was also a scene where the music is featured, so I was more impressed and became strongly interested in video music .
G:
In the same interview, you can see that the first CD you bought was the Dragon Quest soundtrack, for which the game itself has never been done. The reason why I bought it was that 'Draku boom, songs were flowing all over the city, and I heard that a friend who loves Dorakue played on the piano, I thought it was simply a good song.' I'm answering, but like this, I don't know much about the work itself, but I like the music, so is it quite common to buy CDs?
Sawano:
Now that I'm interested in a variety of composers, if I know that 'that person was in charge of a new work like this,' look up new music information on Amazon, and let's try listening before watching a movie. There are many times. When I was a kid, there was a side that I bought it as an orchestra CD that was easier to enter than classical ones, because the songs were flowing so I knew it even if I didn't play games. I bought a santra with an interest in the background music of BGM, and when I played Final Fantasy, it was interesting and I liked music, so I bought it.
G:
Mr. Sawano also
mentions
the name of Yoko Kanno, in addition to Mr. Joe Hisaishi of Princess Mononoke mentioned earlier. What is the part of your influence from Mr. Ogino?
Sawano:
Not only Hisaishi-san but I also heard people from Sakamoto Ryuichi-san and other Japanese companies, and overseas I heard Hans Zimmer, but there are a lot of people who make orchestras, and techno people are There is a 'composer's tendency' that there are many digital sound areas. I thought that it was 'Cowboy Bebop' that I knew Yoko Kanno, but because I was doing something like a big band jazz funk, I thought, 'Well, I am such a person.' Then, I was doing a full orchestra in 'Samurai Gundam', digital in 'Ashing riot police STAND ALONE COMPLEX' ... I have never seen anyone who has taken in a wide range of music genres so far. There are other cases in which other genres are temporarily imported, but Mr. Konno makes it with a professional-like quality of the road. Until then, I had thought that it would be better to break down my favorite orchestra, but under the influence of Mr. Ogino, I began to introduce music of various genres from around 20 years old. I can not do it deftly like that (laughs), but now I also listen to folk music and jazz that I had not heard before.
G:
Ms. Sawano, who was asked about the merits of creating a santra in the interview on 'Attack on Titan', may be connected to the story that he began to introduce music of various genres, '
Santra looks like pops. Not saying 'Aim for a hit chart.' It goes without saying that it is possible to try the music that you want to do now, as long as it does not deviate from that premise, though it is of course to make music in line with the work.
You Is this 'music you want to do now' changing?
Sawano:
I think the root has not changed. So far I have touched people such as ASKA, Komuro, Hisaishi, Ryuichi Sakamoto, and everyone who has created an era with easy-to-understand and pop parts of entertainment music. . The expression 'everyone's reception' may not be good words, but it is music that grabs the hearts of many people. I also want to create a song that basically lets me feel like it's also musical and entertainment, and that a lot of people just listen and feel cool and interesting. However, since the genre of music and the tone to be used change depending on the age, and when I listen to foreign artists, 'I also want to do something like this' comes out each time, so I adopt it There is a feeling that I want to pursue.
G:
Is there any part of the music in 'Promea' that reflects what Sawano-san wants to do now?
Sawano:
There is. I just made a song with the theme 'Inferno' if it was okay to put in a band with the band sound I was listening to when I started to work on the music of 'Promare'. Apart from being self-directed, there was a talk from the director Imaishi at the meeting whether it would be okay to have an oldies approach song like the 80's, so I made a song incorporating such elements. As Western music in the last few years also had arrangements that felt the pop music of the 80's, it is also influenced by those parts.
G:
Is there anything that you keep in mind to make music and make it feel 'timely' and not 'old'?
Sawano:
I have not been able to put my antenna on my own, but I always listen to music as much as possible. Although Hollywood is not an absolute thing, I think that 'music of the day' is incorporated in the foreign music such as Hollywood, so it's cool to have an approach to what kind of sound now, as I'm doing work with companions But try to incorporate it. In the song, I think that I naturally want to incorporate what I thought I liked in the Western hit chart and those that I thought were cool. Rather than simply imitating, I would like to input that element as my music's breadth. When the audience hears what they have made in this way, it would be nice if it would sound like they felt the times.
G:
In the vocal project [nZk],
he wrote a song and searched for a suitable vocalist
. "Finding a vocal that suits the song" is well understood as a major premise, but at the time you are making a song, you have imagined even a singing voice, and is it the feeling that you want to find that voice? Or is it something different intuition?
Sawano:
When I make a song, I usually make a track and write my poor song to melodies (laughs) But, 'I wish it was such a voice,' said an overseas artist that I like There are things that are made with the image that applies the voice of. However, since the voice of the image does not necessarily appear, when selecting the vocalist, even if it is different from the voice I imagined, the directionality of the music will be extended to a stranger. I think the attractiveness of the voice is important.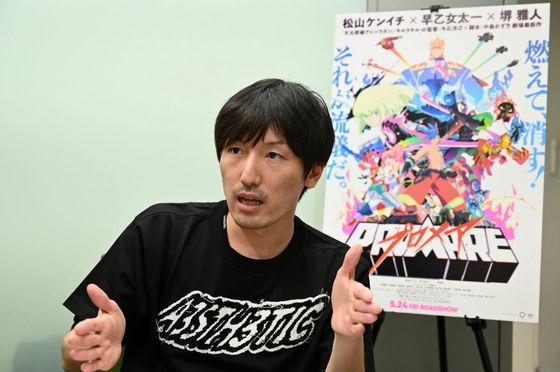 G:
When releasing the soundtrack best album 'BEST OF SOUNDTRACK [emU]' in 2015, Lisani! In an interview on the web, there is a story saying, ' I'm doing drama music and I want to put out some of the best albums I've been accumulating to some extent, and I've always created such a playlist. ' What kind of software do you create playlists?

Sawano:
I am importing my song into iTunes. Because there was a person who put out a work collection and the best album by the accompanist, I also extracted the music for each work, and it was mainly the main theme, but I thought that it would be good if I could put out the best someday.

G:
You actually got the best album, but what was your selection criteria?

Sawano:
After all, the main theme of the work became the center. Depending on the thing, the directionality of the song is similar even if the work is different, so in such a case, even those selected as "This is a song that took another approach, and I have a deep love for myself" There is.

G:
On this 'BEST OF SOUNDTRACK [emU]', 'Kyurakiru' selected 'Kiryu G @ Ki LL' and 'I was somewhat annoyed, but I got the impression of' A pig dressed in clothes! ' I recorded this song because it was strong (laughs) 'and the recording reason is tweeted. Does this kind of 'musical impression' deviate from the image you wrote yourself?

【EmU】 Recording "Kiryu G @ Ki LL". 'Kill la Kill' is a work that produced a lot of vocal music following Gilkla, and selected a few of the best vocal albums. I was somewhat annoyed to choose from the instruments this time, but this song was recorded because the impression of 'pigs dressed in clothes-!' Was strong (laughs).

— Hiroyuki Sawano [nZk] (@sawano_nZk) August 31, 2015


Sawano:
In the case of the song created in the menu chart, there is no 'image difference' because it is mostly used where it was in the order. There are also cases in which you want to use 'I want to use it here' in the scene out of order, but if you ask me to understand what kind of music it is, it will be transmitted to see that 'I brought this song with it'. There is no discomfort. Even if you don't have a menu list, that's the same, and if you know that the director used the song with this intention, you can be convinced that 'I see,' even though it is different from your own image, 'There is such an image as well. It may be discovered that

G:
It is 'Promare' again, but 21 songs are recorded on the soundtrack. Do you have songs that are unused for the main story?

Sawano:
Since Promea was a method of making basic songs and adding necessary songs, I think basically all of them are used even though not all songs are used at full size. You

Promare Original Soundtrack Preview for Preview-YouTube


G:
It means that there was a mastering final confirmation of this soundtrack in March. What is the content of the 'mastering final confirmation' of the soundtrack?

There was a final confirmation of the mastering of the movie 'Promare' soundtrack, which was decided to be released on May 24th today! I also produced a variety of orchestral songs and vocals this time. It will be released on the same day as the movie, so I hope you enjoy the music! https://t.co/3w6s48m9LY

— Hiroyuki Sawano [nZk] (@sawano_nZk) March 27, 2019


Sawano:
As a process, there is work to complete the mix after the recording, and then it is called mastering work to adjust the sound balance for CD recording. Generally, there is a specialization called Mastering Engineer, and I ask that person, but it is better to have the engineer in charge of the mix do the balance of the singing thing and various soundtracks. I'm wondering if there is any, recently I've been asked by a mix engineer to do mastering. The final confirmation is the check between the last songs, etc. for the capture work to really press.

G:
About the music production of 'Mobile Suit Gundam UC', 'The enough production period was secured, and one song and one song could be made, and it became a really important work in my music life ' Yes, but if there is a sufficient production period, where will you be able to spend time?

Sawano:
Even if it says 'time,' it does not mean that 'it only takes a couple of hours to improve quality.' When I started to work as a performer, I have been in charge of a few cool works. At that time, I wanted to work with the theater company, so I ran out with tension. However, as I continued my work, I did not want to feel like 'flow work'. Music production that achieves the norm is like going away from the music that you want to do. Of course you need money, but if you like it you have to enjoy music. However, when there are many accompanying plays, there are 40 to 50 songs in one work, so there is a part of fighting the time. Under such circumstances, for example, 'If you have to make two songs today,' you have to move forward even if you think 'I wanted to pack a little more' after the first song. I have a feeling of remorse. But 'one song a day' means that you can work mentally with enough time, keep your motivation and have fun working.

G:
I see. Thank you very much for a long time today.

The movie 'Promare', which will make the music of Mr. Sawano hot from the ears, has been acclaimed on Friday, 24 May 2019, with the hot images created by Hiroyuki Imaishi and Kazuki Nakajima.

The movie 'Promea' in-play song Medley PV-YouTube