I have eaten a full-bowl fried pizza that Toro Toro's cheese overflows from glutinous pizza dough at 'IL PANZEROTTO'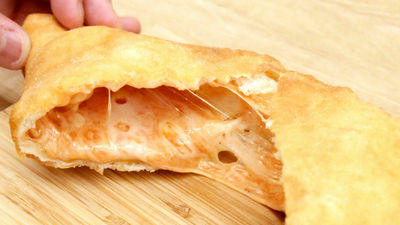 Many people think of pizza as round and flat dough, but in Southern Italy, 'Pantsello (wrapped fried pizza)', which is made by wrapping ingredients like gyoza in pizza dough, is also popular as a regional dish You are Such that Panzerotto 's specialty store ' IL PANZEROTTO ' is the first shop opened in Japan on January 25, 2019. In addition to the regular menu wrapped in tomato sauce and chocolate sauce, from April 2019 I have tasted a panzalot wrapped in a Milanese-style pizza and gelato, which is a new menu of

IL PANZEROTTO | Baked fried pizza (panzellot) specialty store
http://www.ilpanzerotto.jp/

Arrive at IL PANZEROTTO located close to Daikanyama Station.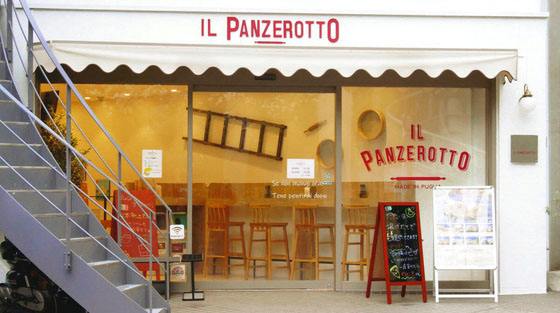 The menu of IL PANZEROTTO was roughly divided into side dishes such as pizza sauce and mozzarella cheese, and sweets such as chocolate and gelato. You can check the menu from here .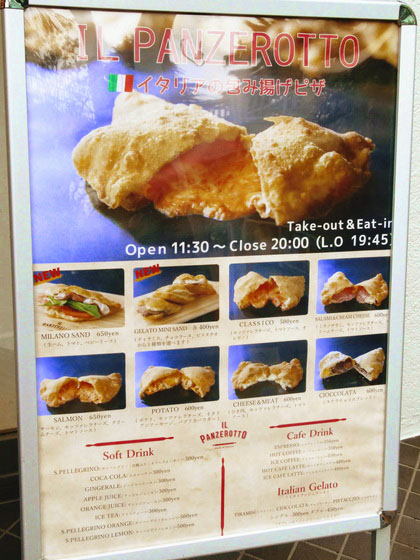 Depending on the time of day and congestion, it is also possible to taste freshly fried.



The appearance in the store looks like this. There is a seat in the basement.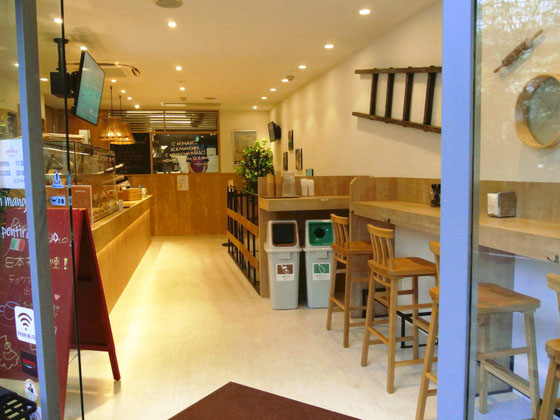 When I visited around 16 o'clock, there were only a few pizzas lined up in the store. However, it seems to offer freshly fried in about 5 to 10 minutes.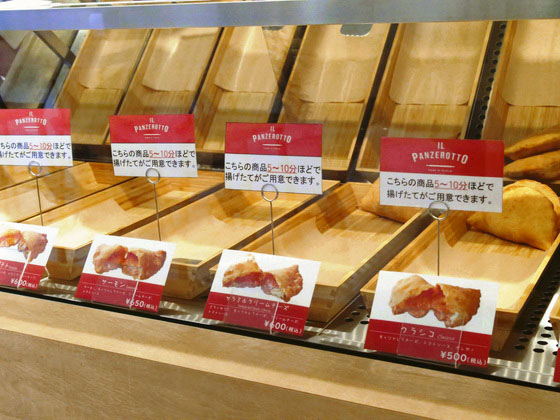 The underground eat-in space looks like this.



About 10 minutes after ordering, Panzerlot has been transported.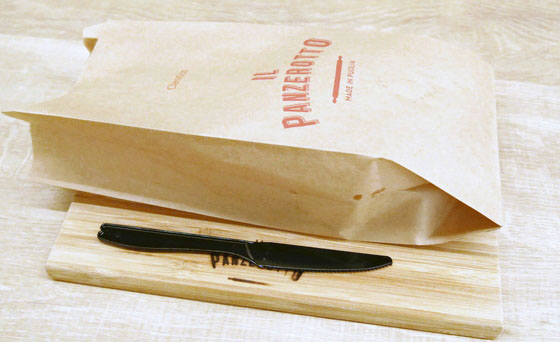 The first thing I ordered was 'CLASSICO' (500 yen including tax), which was recommended to the clerk, 'It is a standard regular menu'. It is a truly 'wrapped pizza' dish with mozzarella cheese and tomato sauce with oregano herbs.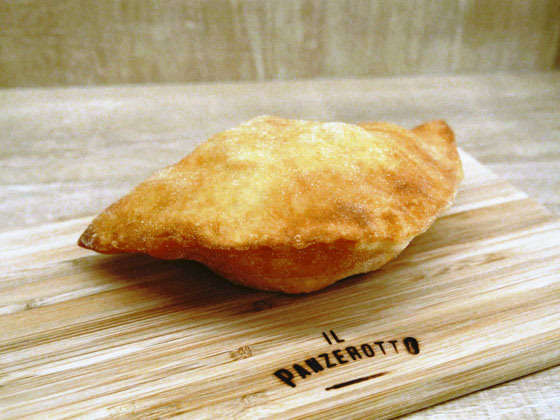 It looks like this when comparing the size with a traffic IC card (8.5 cm long side).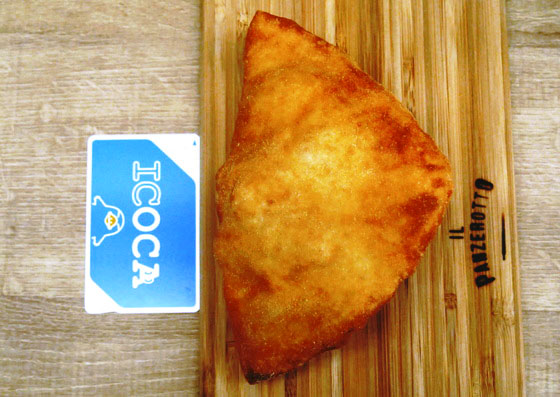 In addition, I heard that 'wrapped in pizza and fried' and imagined a flat shape, but it was puffy and it was tall.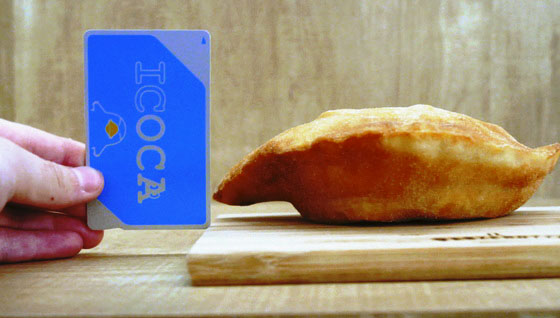 When I put a knife, I ......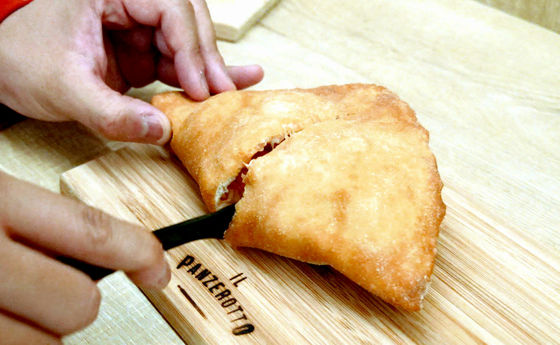 Appetizing ingredients are visible.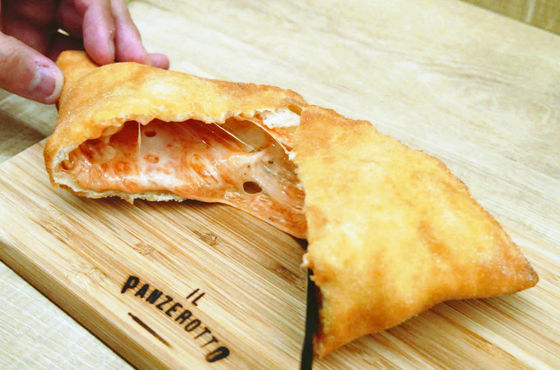 Mozzarella cheese stretches to such an extent that it is difficult to cut without using a knife. The dough was crisp and light in touch, but it had a resilient feel when eaten, and it was exceptionally compatible with cheese and sauce. The dough is salty and the sauce is rich, but the food is not good.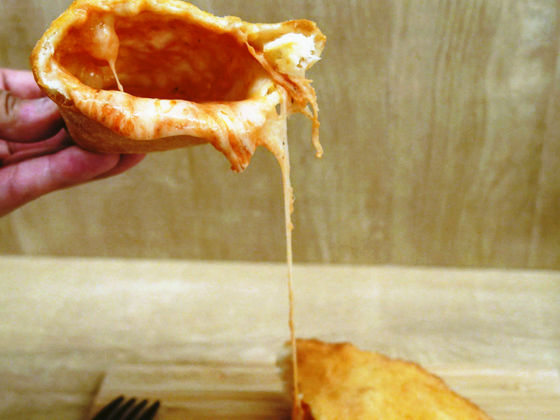 The next thing I asked for was Italian 'MILANO SAND' (tax-included 650 yen). It was a new menu from April 19, 2019, but it seems undecided whether it will be added to the regular menu in the future.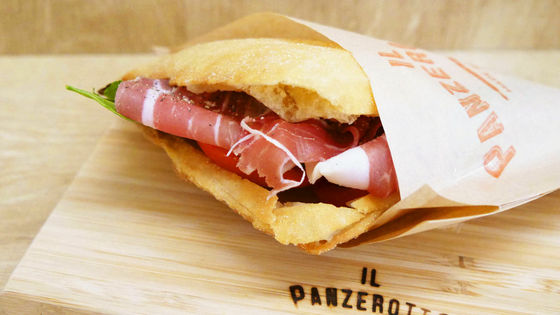 The size is about the same as other pansellots such as 'CLASSICO', but 'MILANO SAND' is in the form of sanding with fried dough rather than wrapped fried.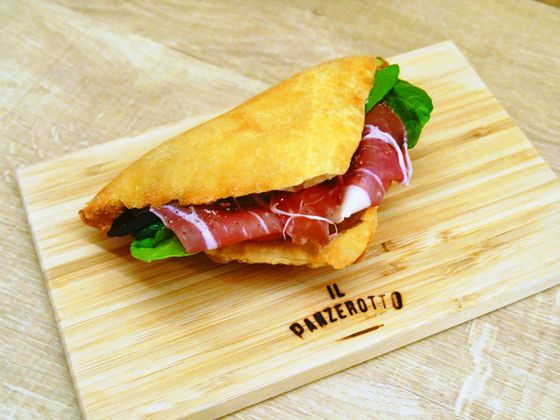 Ingredients are Italian premium ham and baby leaf ...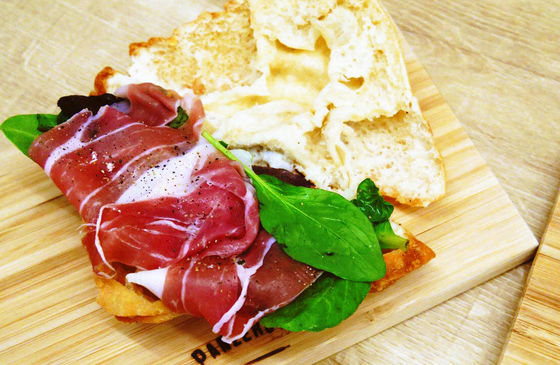 In contrast to the fresh tomato and the soft 'CLASSICO', it is a refreshing and cool lineup.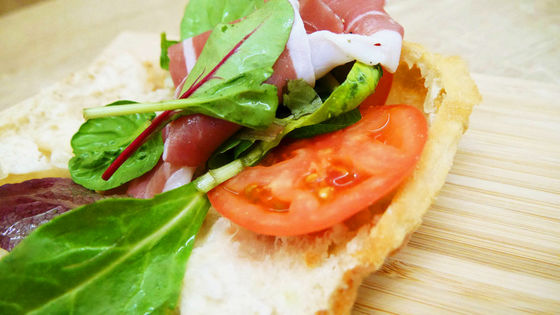 'MILANO SAND' seems to be difficult to cut with a knife, so it's a great time. The thin saltiness of the dough and the shrunkness of the prosciutto ham match surprisingly, and the finish is as strong as the thick 'CLASSICO' although it is as strong as the other. Hardened bread dough also plays a role in embarrassing taste, and it is sure to become addictive.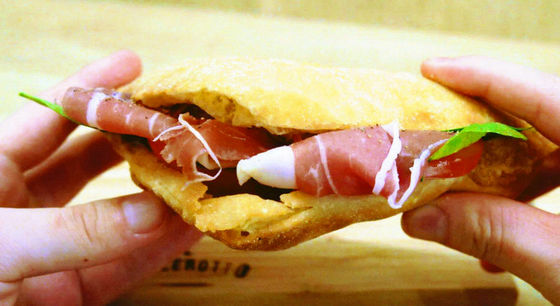 Several sweets menus are also available in the pansellots of IL PANZEROTTO. Although the size and shape are together with the side dish pansellot, the chocolate-filled 'CIOCCOLATA' (600 yen including tax) has sugar powder sprinkled on the surface of the dough.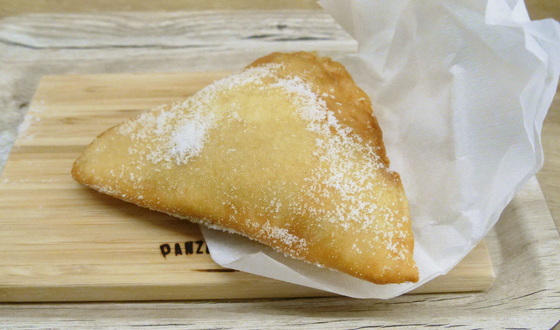 Wrapped in the dough is the nutella chocolate spread of the Italian food company Ferrero .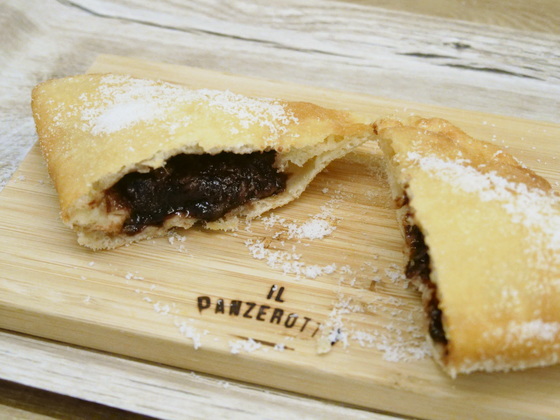 The chocolate is so warm that it sticks out of the dough and has a rich taste. I felt that it wasn't a sweet that I could eat with Peroli because I had a pretty sweet aftertaste in my mouth, but I think it's good to taste with coffee etc little by little because it has an impact per piece.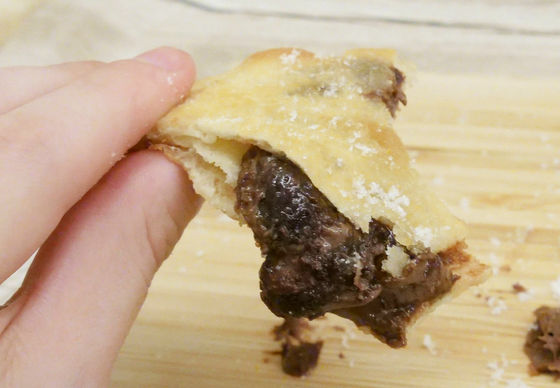 The last thing I asked was, as with 'MILANO SAND', a new menu from April 19 2019 'GELATO MINI SAND' all three types (each tax-included 400 yen). It is another cool gelato that is sandwiched between the cold dough.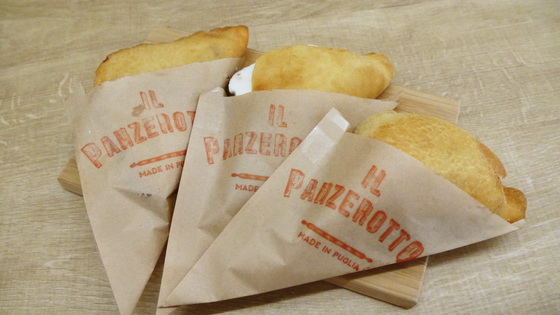 Chocolate of 'GELATO MINI SAND'. There is gelato that rich chocolate melts in while it is not too sweet, and it is sanded in the salty pansellot dough. The refrigerated dough was firm enough to bite, and it was clearly differentiated from monaca and cookie sandwiches.



Tiramisu that mixes the color of coffee with a whitish cream. The bitterness of the coffee was not so pronounced, and the taste felt like sweetness spread out in the mouth rather than chocolate.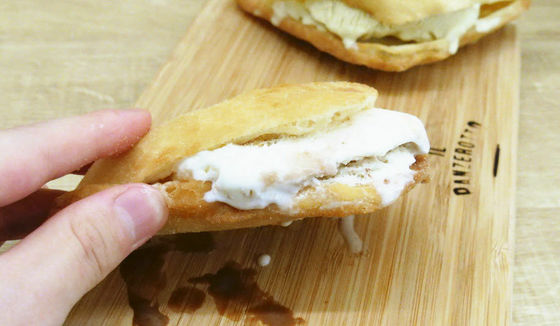 A little yellowish gelato is pistachio. Pistachio gelato has a distinctive taste of pistachio, and the sweetness is modest compared to the other two. The aftertaste was refreshing, so I felt it was perfect as a sweet to enjoy after eating thick pansellots. 'GELATO MINI SAND' is not too sweet any taste, it is good for the hot season because it eats cold sweets and can be tasted with full marks.