A warrior who has made his own hand-held 'Game Cube Classic' appears, and of course it can also be played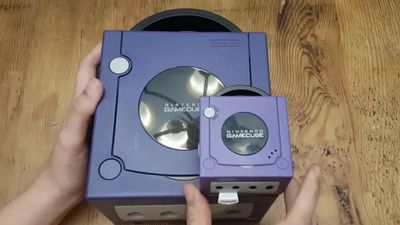 'Family Computer (NES)' was downsized '
Nintendo classic mini family computer
is a' and the Super Nintendo version of '
Nintendo classic Mini Super Nintendo
' is already been released officially from Nintendo, released in September 2001, '
Nintendo
Fans who have created 'Gamecube Classic' with their '
Game Cube
' palm-sized have appeared on YouTube. In the movie, you can also see how the game is actually played on the world's smallest Nintendo GameCube.
Gamecube Classic-World's Smallest Gamecube-YouTube
Madorda of
YouTuber made the world's smallest Nintendo GameCube.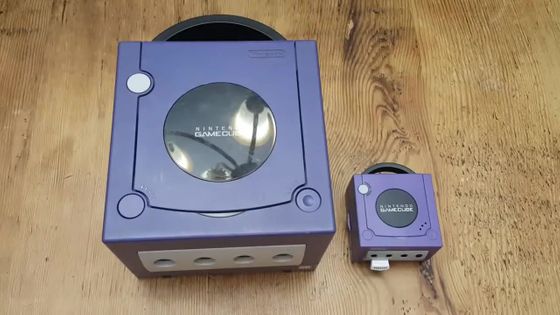 Lid on the top of the main unit and the connection of four controllers on the front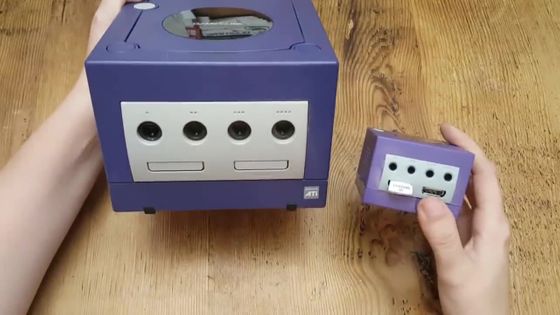 The side vents are also completely reproduced. The Gamecube Classic was made from a case that had a gummy inside.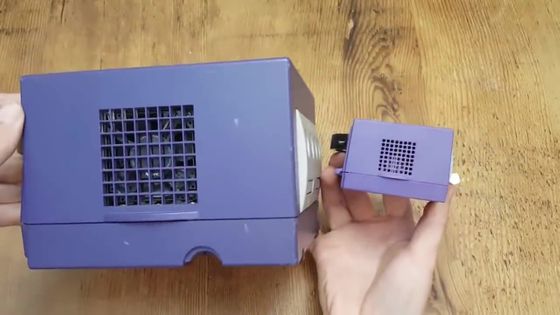 The contents are not the ones of the game cube, but the ones with the '
Wii
' substrate cut.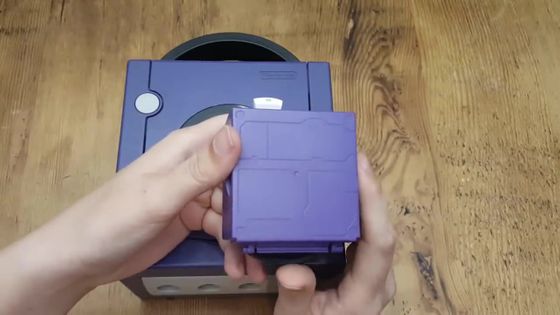 The controller connection is a 3.5mm stereo mini jack , so of course you can not connect the gamecube controller directly ...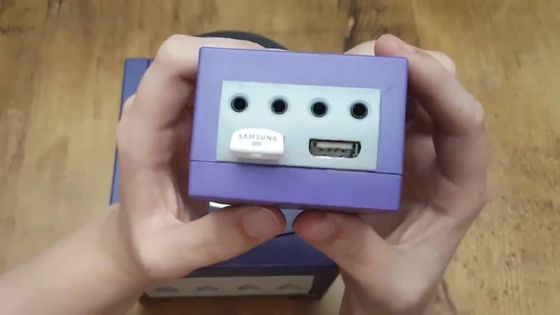 It is possible to use the gamecube controller through a self-made adapter.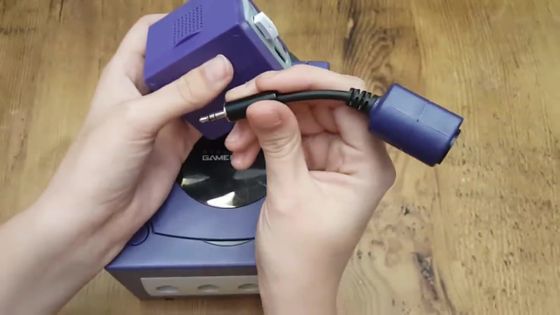 I feel like connecting an adapter.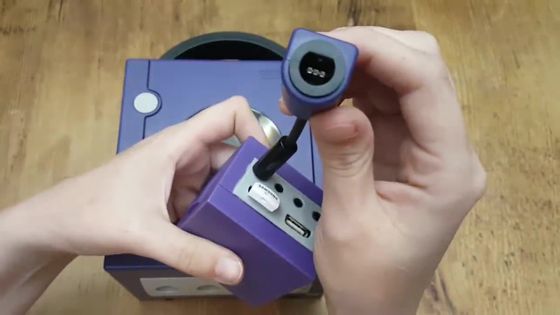 The part corresponding to the memory card slot of the main game cube is a USB port, so you can also connect a
controller for Wii U.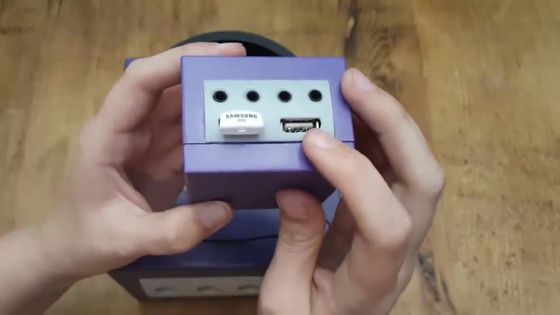 Memory card is
also substituted by USB memory. This USB memory stores game ROM data and save data.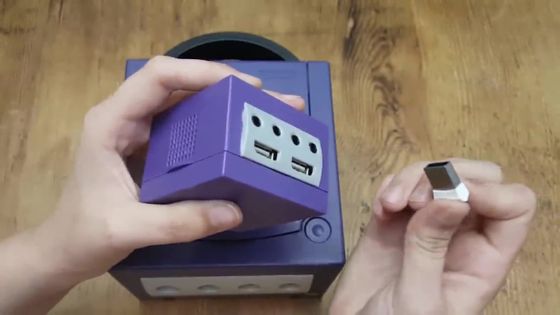 There are vents on both sides and air cooling fan is built in properly.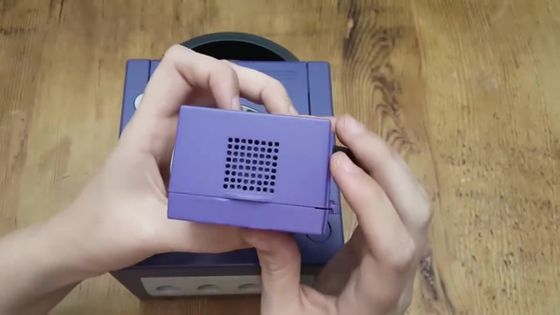 The handle on the back is also reproduced, and a 3.5mm stereo mini jack for video output and a MicroUSB port for feeding are also provided. It is also possible to connect to the display and play.



It is reproduction of appearance that Madmorda is more concerned with the function as a game machine.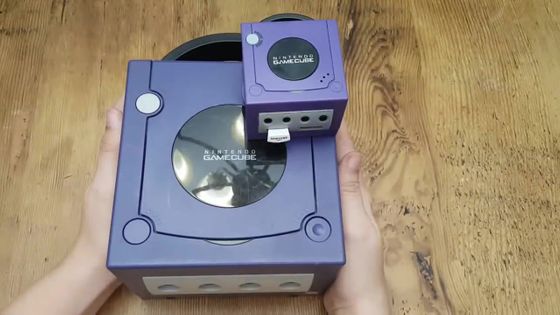 When the power is turned on, the orange LED light lamp or ...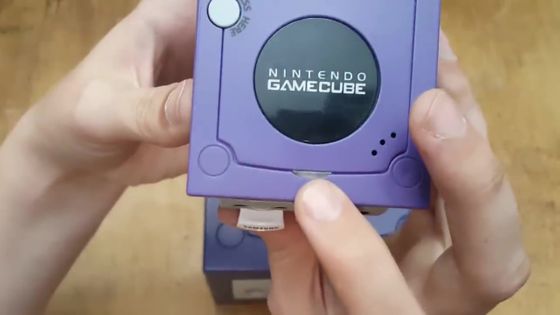 When the button is pressed, the power button that is kept pressed is exactly the same as a real game cube.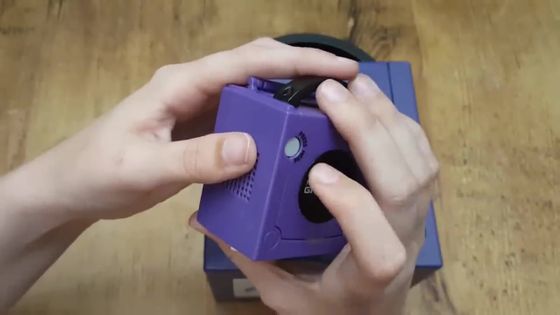 The point I was able to reproduce this power button is Madmorda's most satisfying point.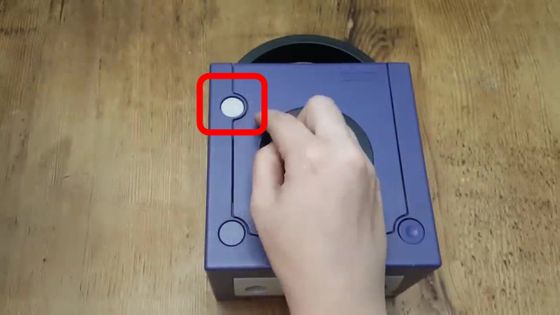 So when I actually connect the Gamecube Classic to a power supply or display, it looks like this. Below the display where the game cube action game '
Super Mario Sunshine
' is displayed, there is 'Gamecube Classic' whose orange power lamp lights up, and a game cube controller connected via an adapter.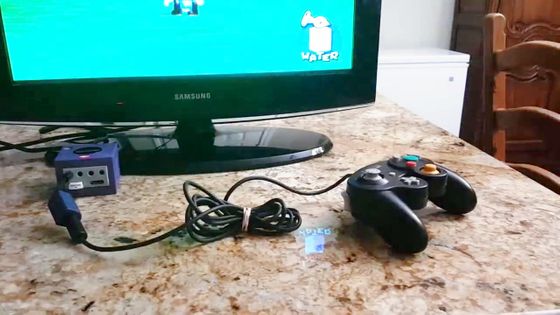 Of course it is also possible to actually play.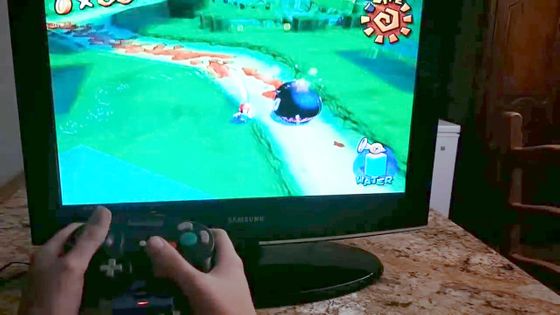 If you visit Madmorda's
YouTube channel
, you can see that there are other movies that deal with Nintendo game consoles.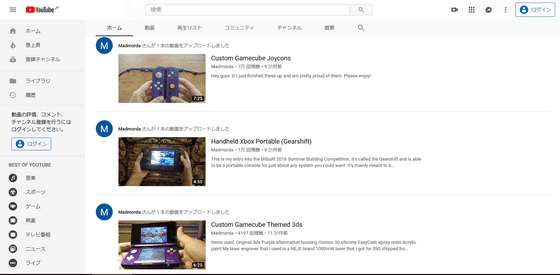 During the movie you are making a mini-sized game cube controller that you can actually play.

World's Smallest Working Gamecube Controller-YouTube


There is also a movie that has a liquid crystal display attached to the game cube itself, and you can see how Madmorda's game cube love is.

LCD Modded Gamecube-The Magic 8 Cube-YouTube