It is determined that 'the bottles and cans of Coca-Cola' are the most common rubbish flowing into the coast of England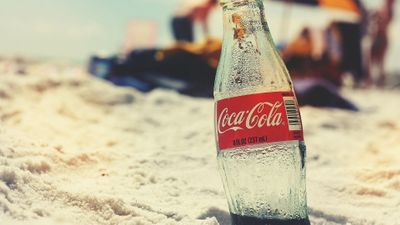 By
fancycrave1
As a result of surveying 50,000 pieces of rubbish that has flowed to the coast of England,
Surfers Against Sewage (SAS)
, a marine nature conservation group that protects beaches and marine life, Coca-Cola bottles and cans are the whole of the trash flowing to the coast. Was found to account for 12% of
Title Page layout-Analysis-of-Branded-Items-found-on-UK-Beaches-1.pdf
(PDF file) https://www.sas.org.uk/wp-content/uploads/Analysis-of-Branded-Items-found-on-UK-Beaches-1.pdf
Coca-Cola most common source of packaging pollution on UK beaches – study | Environment | The Guardian
https://www.theguardian.com/environment/2019/may/14/coca-cola-packaging-pollution-on-uk-beaches-surfers-against-sewage-study
As part of its activities, SAS held a
big spring beach clean campaign (Big Spring Beach Clean)
from April 6 to April 14, 2019. A large number of volunteers participated in the campaign, and the beach was cleaned 229 times, collecting nearly 50,000 rubbish.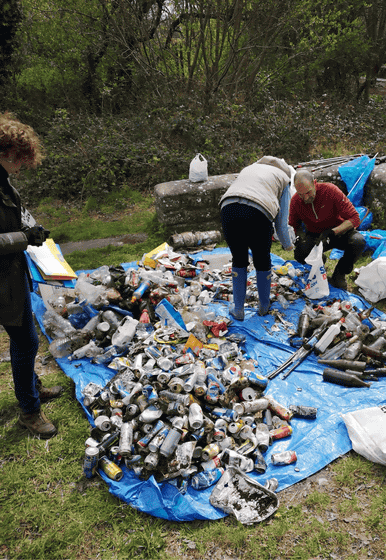 By
sas.org.uk
SAS classified the trash collected in the campaign by brand and analyzed 'Which brand of trash is flowing most to the beach?' Although 50,000 pieces of rubbish were collected, it was said that about 20,000 items were identifiable by the brand.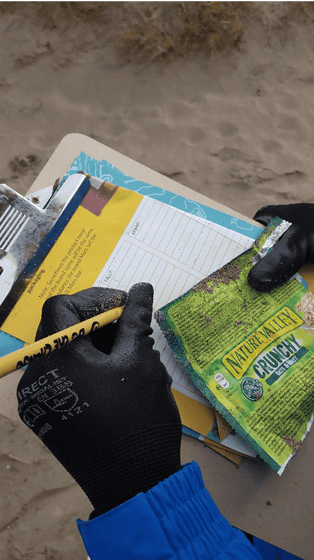 By
sas.org.uk
Among the collected wastes, the items that could be identified are tabulated, and the results summarized for each brand are as follows. Coca-Cola accounted for 11.6% of the total,
Walkers
selling shortbreads and biscuits etc. 7.45%, chocolate and snack maker
Cadbury
6.45% and McDonald's 5.97%.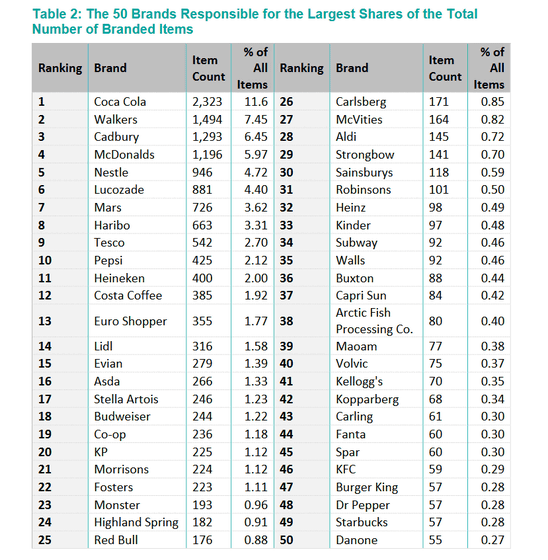 By
sas.org.uk
Also, the list for each company that owns the brand is as follows: Among the rubbish dumped on the coast, Coca-Cola's rubbish remains 15.5%, and
PepsiCo,
which owns brands such as Walkers and Pepsi, is second. Suntory also United Kingdom of
Lucozade
of
(Rukozedo)
and France
Orangina
for owns brands such as, appears in sixth place with 4.68 percent.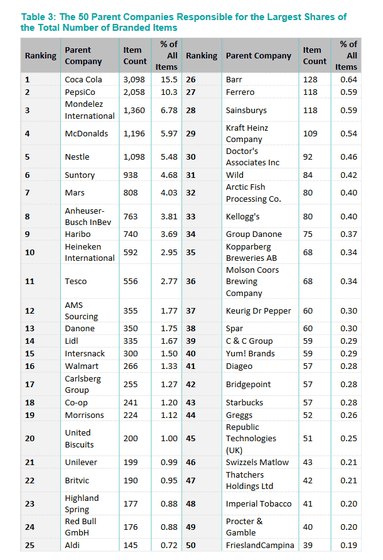 By sas.org.uk

'Companies need to be responsible for product waste,' said Hugo Tagholm, CEO of SAS. According to The Guardian, in the United Kingdom, cans and plastic bottles are 100% recyclable, with an annual turnover of £ 2 million (about 280 million yen), companies that use packaging packages in excess of 500,000 tons annually It seems that responsibility for processing is obliged. However, SAS claims that 'about 90% of the cost of packaging package processing is borne by the local government.' It is the taxpayer who bears the cost of handling the trash collected on the beach.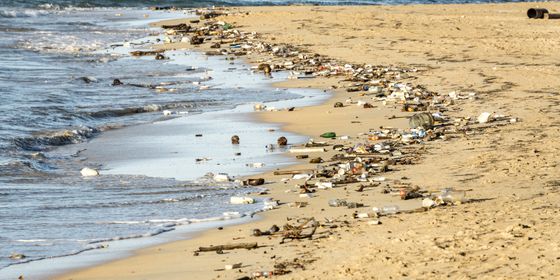 by
rey perezoso
SAS submits survey results to the British government. The UK government is looking at ways to reduce the problem of waste pollution through
Extended Producer Responsibility (EPR)
regulations. A Coca-Cola spokesman says, "The garbage from Coca-Cola products doesn't want to tarnish the land or the sea. Coca-Cola announces the use of packages such as wrapping paper. It is one of the few companies in the world, both locally and globally, that Coca-Cola supports the reform of Extended Producer Responsibility.
Coca-Cola uses 3 million tons of plastic packaging annually. At the same time, in order to aim for a "
wasteless society
"
(WTO),
we have announced initiatives such as "
bottle-to-bottle
".
Environment: A New Vision for Containers: The Coca-Cola Company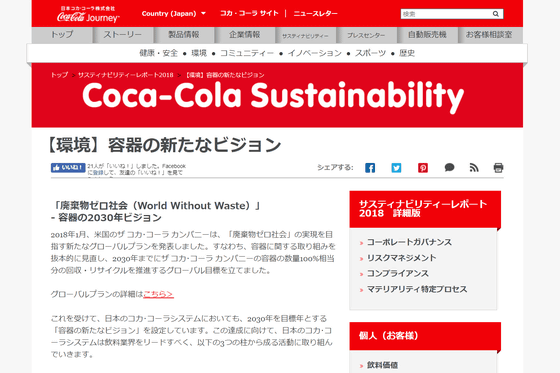 in Note, Posted by log1k_iy