Lenovo Introduces New AR Headset 'ThinkReality A6', Will Compete with Microsoft HoloLens 2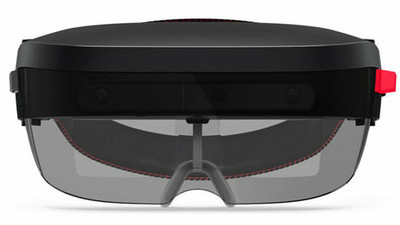 Computer maker Lenovo announced the new AR (Augmented Reality) headset " ThinkReality A6 " at the " Lenovo Accelerate 2019 " event, which is taking place May 13-15, 2019 . It is the first AR product to be released by Lenovo for the enterprise market.

ThinkReality | Lenovo Global
https://www.lenovo.com/ww/en/solutions/thinkreality

ThinkReality Puts Lenovo Into Business AR
https://www.tomshardware.co.uk/lenovo-thinkreality-a6-ar-headset-specs,news-60636.html

The following movie is an introduction PV of ThinkReality A6.

Introducing Lenovo ThinkReality-YouTube


It looks like this when you actually wear the ThinkReality A6. ThinkReality A6 has two fisheye cameras on the front, a depth sensor, and a 13 million pixel RGB sensor. According to Lenovo, it weighs 380g and is equipped with a 6800mAh battery, allowing for up to 4 hours of continuous use.



On the right side there is the word 'ThinkReality' ...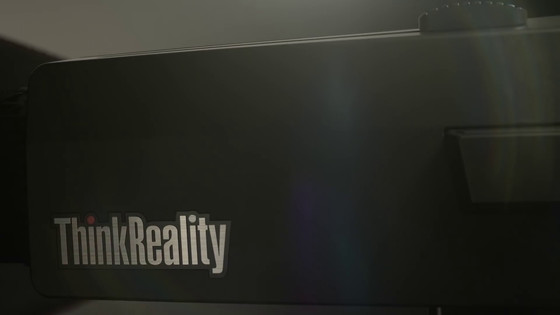 The part on the left side where the Lenovo logo is arranged is a terminal to connect the operation box. Not only does the name include 'Think', you can also see the ThinkPad brand's "red and black accents on the matte" appearance.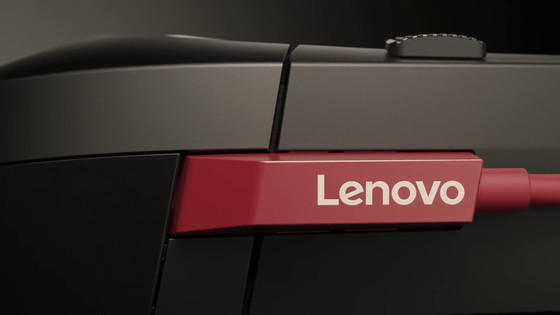 It looks like this from the back. The red cable is a connecting cable for connecting the ThinkReality A6 to the computing box. The operation box is about the size of an SSD and is equipped with Qualcomm's Snapdragon 845 . The base of the operation platform is Android 8.0 Oreo .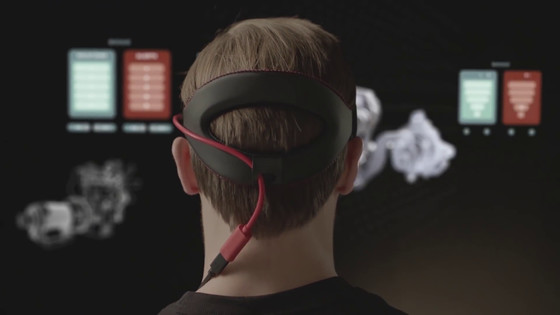 The field of view of the goggles where various information is projected is 40 degrees for one eye, and the resolution is 1080p.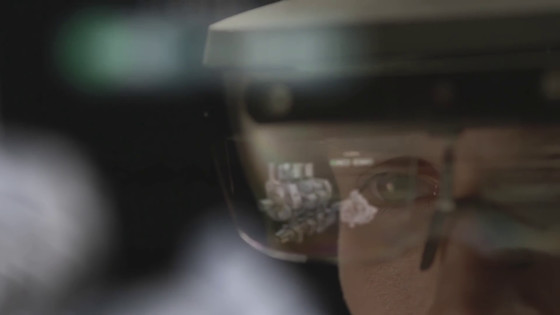 What a man has in his right hand is a controller. In addition, tracking of head and eyes, voice command, input by gesture control are possible.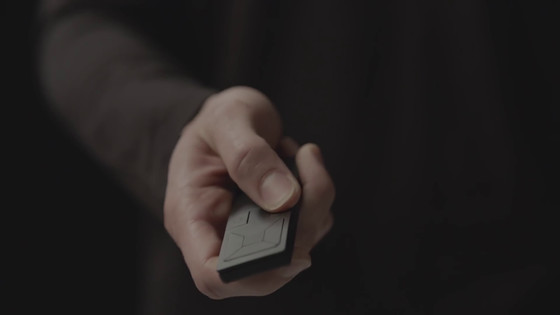 AR headsets are being introduced in various workplaces, and one of the fields where market expansion is expected from now on, especially for corporate use. Lenovo's ThinkReality A6 is a competitor to Microsoft HoloLens 2 , the predecessor of AR headsets. Also, Google is reportedly developing an AR headset , and competition for AR devices is expected to intensify in the future.

Note that ThinkReality A6 is for corporate use only, and consumer pricing and release information has not been announced at the time of writing.