There is a bug that advertisers share location information with iOS version Twitter app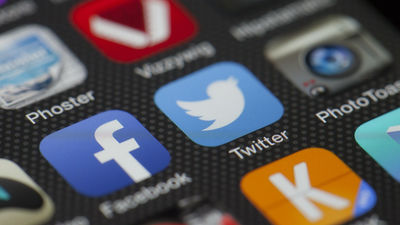 In the official help center, Twitter explains that 'under certain circumstances, it has become clear that the trusted partner company has accidentally collected and shared the location information of the iOS device', and the iOS version It is revealed that location information that should not be shared with advertisers in the Twitter app has been mistakenly shared.

A bug impacting collection and sharing of location data on iOS devices
https://help.twitter.com/en/location-data-collection


Due to a bug in Twitter for iOS, we have fixed the data and location data. We have fixed the bug, but we wanted to make sure we shared more of the context around this with you. here: https://t.co/n04LNt62Sa

— Twitter Support (@TwitterSupport) May 13, 2019


Twitter location bug affects iOS users, company discloses-9to5Mac
https://9to5mac.com/2019/05/13/twitter-location-bug-ios/

Twitter Leaks Apple iOS Users Location Data to Ad Partner | Threatpost
https://threatpost.com/twitter-leaked-ios-users-location/144687/

According to Twitter, among users using multiple accounts in the iOS version of Twitter app, if the 'accurate location information' function is turned on in one of the accounts, it is also used on the same terminal There is a possibility that even the account of (the account which has turned off the location information) may have collected the location information by mistake.

Apart from this, in the advertisement posting process called Twitter's real-time bidding , among information sent to trusted partners (advertisers), data about location information that should be deleted is shared without being deleted. I am also clear.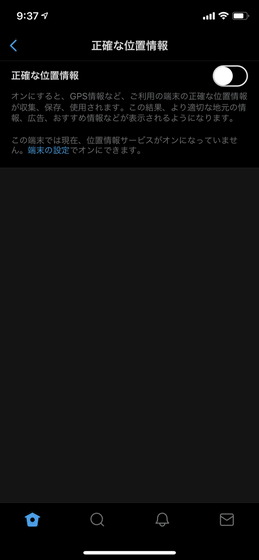 However, the shared location information is technically designed not to identify the user's location, so it is not detailed data beyond 'zip code' or 'correct data within 5 square kilometers' Of. As a result, it seems that it is impossible to determine the user's address or specific location from the location information that Twitter originally shared with the advertiser in an unintended manner. In addition, it seems that advertisers do not have information to be a hint to identify Twitter account ID and users. According to Twitter, 'A user using the iOS Twitter app that has accidentally collected location information is also sharing that information (incorrect location information) with a trusted advertising partner There is a possibility. '

Twitter has confirmed that its partners did not maintain location information and, if they were stored within the system in a short period of time, that they were deleted.

Also, while Twitter is working on a problem, it is sending notifications to users with affected accounts to let them know that the bug has been fixed. In addition, it is written that you want to confirm once again that only the necessary information is shared from the privacy settings of the Twitter account.