A project to resell used Android smartphones is in progress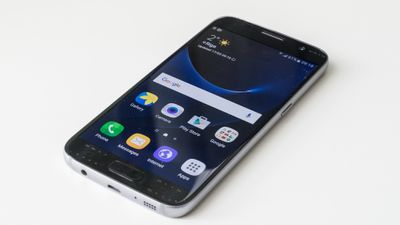 by
Kārlis Dambrāns
'Forgetting Google' by installing the '
/ e /
' OS forked from Android on Android smartphones that will be largely dependent on Google-based applications for the sake of simply developing
Android OS
by Google A project to resell is in progress.
/ e / pre-installed Grade A smartphones-/ e /
https://e.foundation/e-pre-installed-smartphones/
/ e / plans to sell refurbished smartphones with Google-free Android-Liliputing
https://liliputing.com/2019/05/e-plans-to-sell-refurbished-smartphones-with-google-free-android.html?ut
Android devices are strongly linked to Google-based applications and services because of the development of the operating system by Google, and people who 'do not want to share their information with Google' will have various limitations. . / e / is an OS that removes Google-based applications from Android devices and replaces them with alternative applications such as
MicroG
,
Signal,
and
Telegram
to improve privacy, and is derived from
LineageOS
, the successor to
CyanogenMod
, which has been forked from Android.
The / e / beta ROM was released in 2018, and it can be used by anyone by unlocking and installing the boot loader of the terminal.
Android fork '/ e /' is released which greatly removes Google dependency from Android and improves privacy-GIGAZINE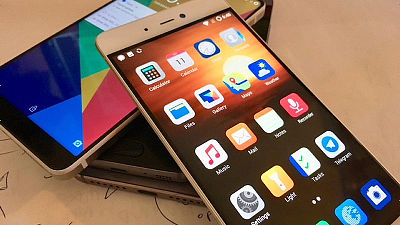 The / e / development team has provided only custom ROMs, but announced that it will start selling second-hand smartphones with the Android smartphone OS replaced with / e /. 'Since the beta release of / e / was released in September 2018, many people have asked us,' Can we buy a smartphone with / e /? ', The development team said He says he is excited to sell / e / powered smartphones.
According to the development team, the / e / smart phone is available to all carriers and has a one-year warranty. The lineups published at the time of writing are Samsung S7 (279 euros: approx. 34,000 yen), Samsung S7 edge (299 euros: approx. 37,000 yen), Samsung S9 (499 euros: approx. 61,000 yen) -Four types of Samsung S9 + (549 euros: approx. 68,000 yen). Although all are second-hand products, we are planning to sell only handsets classified as 'A (best quality)' as second-hand smartphone quality.
At the time of writing the article, the development team says that it is not possible to purchase or make reservations for / e / equipped smartphones, but to find out how much demand is still there. If you are interested in / e / equipped smart phone, you will be notified by e-mail when actual sales start by registering the e-mail address etc by clicking the 'I'M INTERESTED' button of the terminal you care about from the
official site
can do.