A report on success in aborting thanks to the farming slow life experience game 'Star Dew Valley'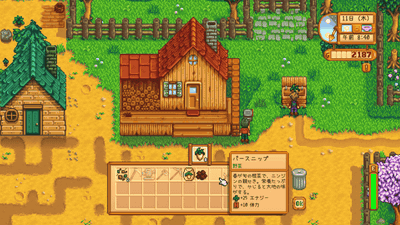 Open up the countryside in their own power, or grow crops to make a field, and out to explore the cave, or discover the ancient heritage, such as or a leisurely fishing, game where you can experience the idyllic farming life is '
Star Dew Valley
. It has been reported to overseas game media, Game Informaer, that reports that people who have tended to rely on alcohol have succeeded in aborting by incorporating 'Star Dew Valley' into their life rhythms.
In The Valley Of Solitude-Game Informer
https://www.gameinformer.com/the-virtual-life/2020/05/08/in-the-valley-of-solitude
It is writer Javy Gwaltney who says that abolishing life continues because of 'Star Dew Valley.' I was mentally insecure due to work stress, and I was convinced that my friends and colleagues were 'must either worship or hate myself'. Gwaltney fled to alcohol to escape from the situation, and he sometimes went to alcohol withdrawal therapy.
Gwaltney, who thought that this was not the case, decided to change the daily life rhythm. Listen to music early in the morning for a 45-minute walk and go to work, go home after work, watch a Netflix program with your partner, then take a dog walk, routineize the day's movement It seems to have done. Also, Gwaltney was released little by little from stress by maintaining a healthy life, such as deleting a Twitter account.
Gwaltney met 'Star Dew Valley' while living such a life. Gwaltney said he was addicted to the 'Star Dew Valley', which played with aside aside, despite days of games scheduled to be played such as
Days Gone
,
Dragons Dogma
,
Mortal Combat 11,
etc. Of. According to Gwaltney, you can play for hours not only by building farms, but also interacting with the townspeople and exploring deep mines, so you can play for hours and have relaxed content But it also matched Gwaltney's new lifestyle.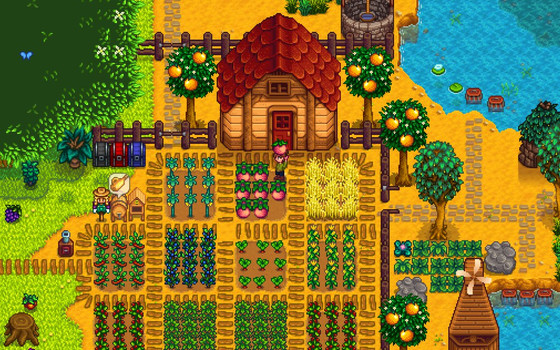 by
steamXO
Gwaltney said he initially lived by planting seeds, watering, spending a day in mines, collecting valuable minerals and rocks, and preparing for future exploration. As soon as the animals were started, the rhythm of life in the 'Star Dew Valley' became a little more complicated, and it was necessary to have time to feed the animals and collect eggs and milk. 'It may sound boring, but it's a very calm and satisfying experience to see how the world slowly changes and blooms while working hard on the game,' Gwaltney says. .
Gwaltney, who was struggling to quit alcohol, was initially trying to reduce the amount of alcohol consumed by squeezing only beer. However, he announced that 'a half-baked solution could not solve the problem' and decided that he would not take any alcohol to drink alcohol. And as a result of incorporating healing by 'Star Dew Valley' into the life rhythm, they become used to non-alcohol beer and coffee they drink instead of alcohol, and they can also perform social behaviors such as going to play with friends It seems so.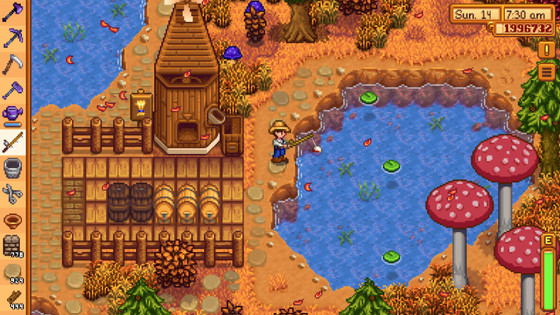 by steamXO

'I realized that it was the best way to care for my farm in a relatively lonely state to create satisfaction in 'Star Dew Valley',' says Gwaltney, 'Star Dew Valley.' It seems to play a recluse in Residents of the town seem to send invitation emails such as 'Come to the festival!', 'Come to talk!' And 'Come to see the stars!' It is said that he does not get on, and he is dedicated to reclamation at a farm located just outside the town.

Gwaltney, who says that he has been abolished for more than 500 days, said, "The little virtual companions and my little fantasy farms add to the routine value of life, and the doubts about others are wiped out, my own It's great that it reminds us that labor will continue to bear fruit forever. '

in Game, Posted by log1i_yk