In China, where the popular game 'PUBG Mobile' has ended distribution due to regulation, a patriotic imitation title is being distributed instead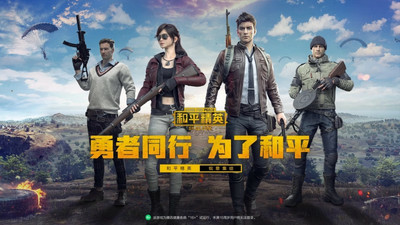 PUBG Mobile , the mobile version of the Battle Royale game ' Player Unknowns Battle Grounds (PUBG)', has gained popularity with over 10 million active players per day across the world. Such PUBG Mobile has been regulated in China, and distribution has ended. And instead of PUBG Mobile, China's People's Liberation Army will be the leading role, and a patriotic game in accordance with the rating of China will be distributed.

Tencent pulls blockbuster game PUBG in China, launches patriotic alternative-Reuters
https://www.reuters.com/article/us-tencent-games/tencent-pulls-block-buster-game-pubg-in-china-as-regulatory-approval-proves-elusive-idUSKCN1SE0CT

Tencent Pulls Player Unknown from Battlegrounds Mobile From China, Replaces It With Gentler Game-Game Informer
https://www.gameinformer.com/2019/05/08/tencent-pulls-playerunknowns-battlegrounds-mobile-from-china-replaces-it-with-gentler

The game market is expanding rapidly in China, with a population of over 1.4 billion. Under such circumstances, in China, restrictions on in-game expression have become stricter year by year, and it was reported that in April 2019, content for adults such as grotesque depiction, gambling, and pornography will be banned.

China's new video game rules ban 'blood', 'corpse', 'mahjong', 'poker' and 'pornography'-GIGAZINE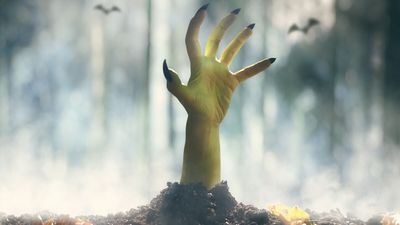 The game company Tencent that such China has is the world's largest sales game company, also known as the parent company of Epic Games known for the popular battle royal game ' Fort Knight ' and Supercell that operates ' Crash of Clan ' You are

And Tencent also released and operated PUBG in China. Tencent released 'PUBG Mobile' for the smartphone market in China in 2018, but at almost the same time the Chinese authorities freeze the new game monetization approval. Tencent has made updates to reduce the in-game Gore expression in order to clear Chinese regulations, but eventually did not get monetization approval within PUBG Mobile.


Therefore, Tencent says that 'We will end the test play of PUBG Mobile' in Weibo, the Chinese version of Twitter. Then, we released a game called 'Game for Peace' based on anti-terrorism, which received monetization approval from April 2019. As you can see in the following movie, its contents, UI and design are very similar to PUBG Mobile.

It is not PUBG, but it has been improved! It's just heavy # GAMEFORPEACE pic.twitter.com/40bNOwzCR0

— Comet (@SakuraMichio) May 8, 2019


Originally born largely influenced by the Japanese novel ' Battle Royale ', PUBG said, 'The 100 young men who got off the plane on a desert island fight until they gather a wide range of weapons and items and become the last one. A game with the content of 'pull out' In contrast, Game for Peace is set up as a military training exercise for the Chinese People's Liberation Army Air Force . Because it is a military training exercise instead of killing each other, there is no blood flow even if it is shot, and the killed player does not fall down and die on the spot, but gently waves hands against the defeated player to give a farewell greeting. Only. You can see the following movie to see what it feels like to actually kill the enemy.

Now when you 'kill' someone they give you a loot box and wave goodbye and honestly it's just so hilarously wholesome pic.twitter.com/Q5xkrtM0MA

— Svend Joscelyne (@SvendJoscelyne) May 8, 2019


With a gentle expression that clears the regulations established by the authorities, the content has become overwhelmed by the system. Game for Peace has already been approved for monetization, and the iOS version is ranked in the top sales app rankings of the day So popular that it soared. According to China's economic analysts, "PUBG Mobile had an average of about 70 million active users per day in China. If this flows to Game for Peace, it will cost 8 billion yuan (about 130 billion yen) to 10 billion a year. We can expect to generate original revenue (approximately 160 billion yen). '