We ate Komeda Coffee's 'Enou Tea' and 'Soy Milk Are' of a new sensation drink 'Jericho' where coffee jelly and thick cream were mixed.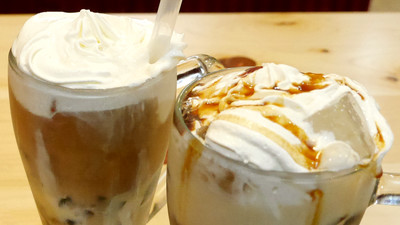 Komeda's dessert drink ' Jericho ' with home-made coffee jelly and thick whipped cream added to iced coffee, and two kinds of '
Enou tea
' and '
Soy milk ole
' as a limited-time flavor are April 2019 It appeared on the 25th. When I drank at Komeda Coffee, I was interested in what kind of taste it was, and it was a new sense of dessert drink where 'drink', 'eat' and 'mix' can be tasted at the same time.
Mellow soy milk aure, selling familiar familiar tea flavor in Hong Kong for a limited time from Thursday, April 25
(PDF file) https://ssl4.eir-parts.net/doc/3543/announcement/49567/00.pdf
Arrive at Komeda Coffee Store.


I order two kinds of seasonal flavor of Jericho.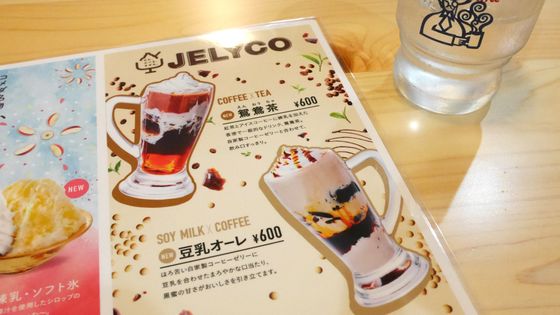 What came into the container like a mug with a handle is apricot tea (left, tax-included 600 yen) and soy milk ole (right, tax-included 600 yen).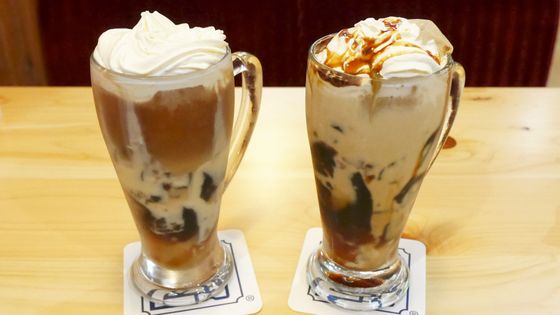 Jericho is said to have home-made coffee jelly, so spoons and straws have been brought along. The straw is slightly thicker than the general one.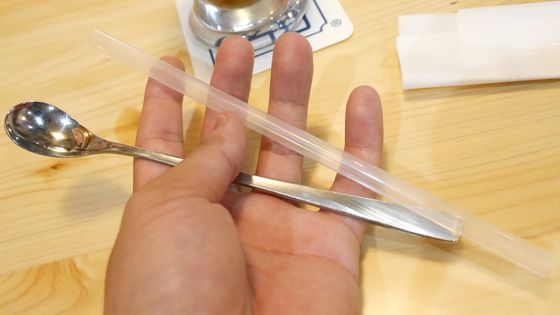 It looks like this when you look at Zen tea from the side. The top is whipped cream, the brown part below it is navy tea, and below it is coffee jelly and condensed milk.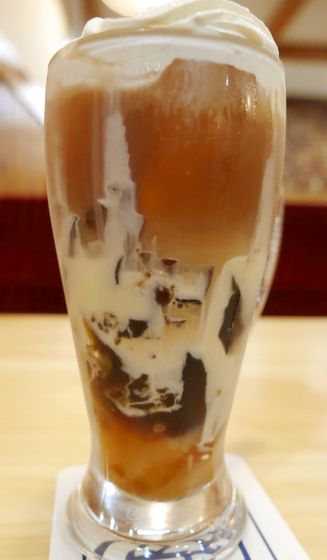 Tung tea is a common drink in Hong Kong, which is a mixture of tea and coffee. Locally, it is the mainstream that added plenty of sugar and cream, and on top of the brown sweet potato there was plenty of whipped cream.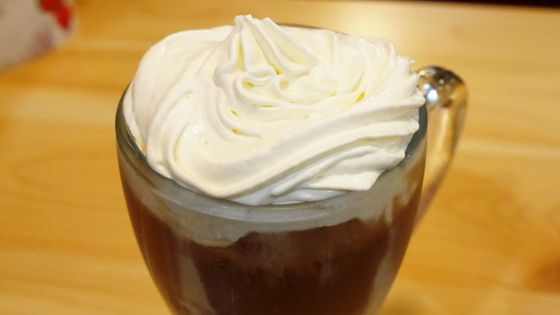 When I drank only yuzu tea with a straw, the flavor of the tea was mixed with the aroma of coffee, and it became an exotic drink. I feel bittersweet because tea and coffee do not contain sugar. Because the whipped cream is thick and smooth, and the sweetness of condensed milk is added, the cream alone is enough to be a dessert. Furthermore, sweetness becomes moderate, and aftertaste is refreshing by mixing bittersweet sweet tea and condensed milk thoroughly and then drinking.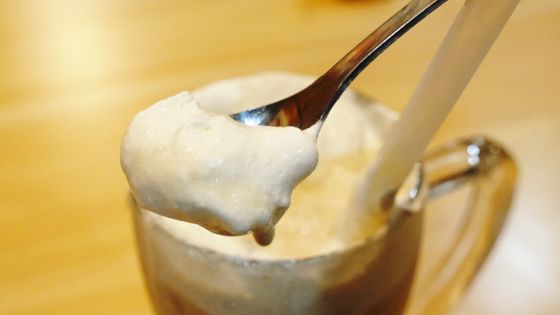 Coffee Jelly, with its unique bitterness and aroma, was able to be absorbed smoothly with a straw along with soft, smooth condensed milk. Jericho's mochi tea flavor is a 'drinking coffee jelly drink' where you can enjoy coffee jelly along with mochi tea and whipped cream, and it is certainly a new sense of dessert drink.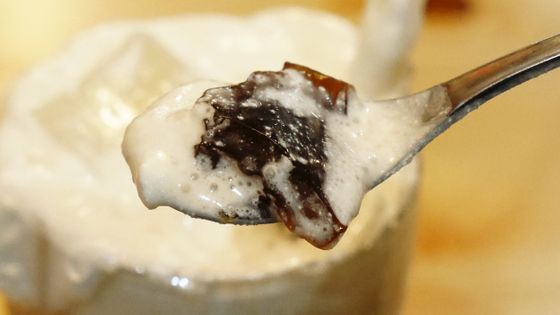 It looks like this when you look at soy milk ale from the side. Whipped cream is on the top, and the white part immediately below it is soy milk. Further below, black honey is sunk with coffee jelly.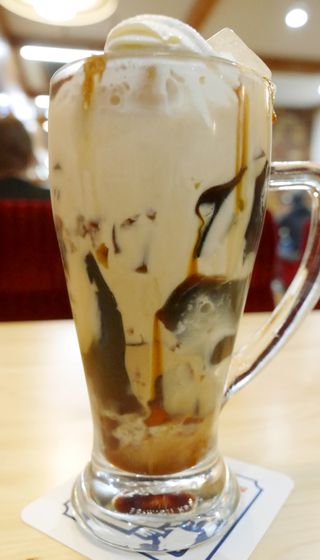 Unlike 鴛鴦 tea, soya milk aure is covered with black honey only from the top of whipped cream.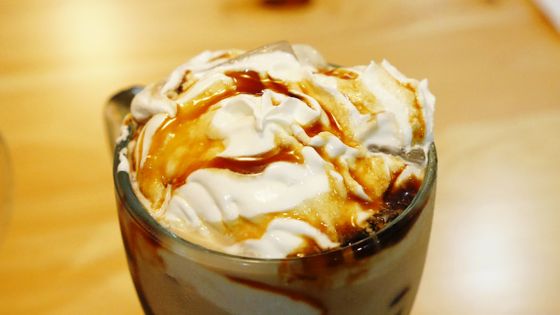 When you drink soy milk with a straw, the mellow soy milk is combined with black honey, and it feels much sweeter than sweet tea. However, the sweetness of coffee jelly was accented by the sweetness.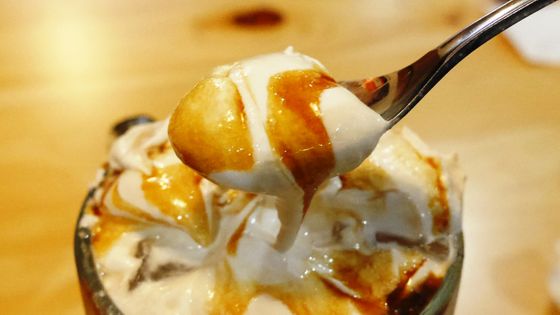 Soy milk aure has an overall impression of sweetness and richness, compared to acupuncture tea that is balanced by the bittersweetness of sweet potato and coffee jelly and sweetened condensed milk. It was so sweet that some people felt that it was 'too sweet,' and it was a pleasant taste for people who are not good at coffee bitterness.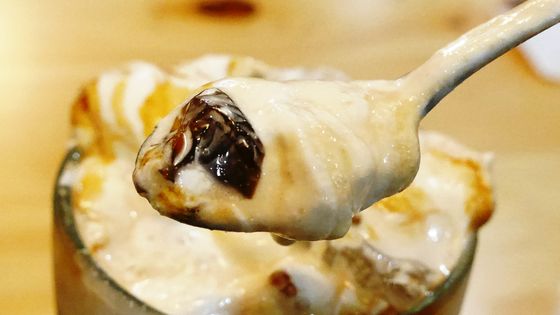 Jeriko tea and soy milk ale are served at Komeda Coffee stores nationwide from April 25 to the end of September 2019.