A student who has broken a PC with 'USB Killer' who destroys a PC simply by plugging in a USB terminal is arrested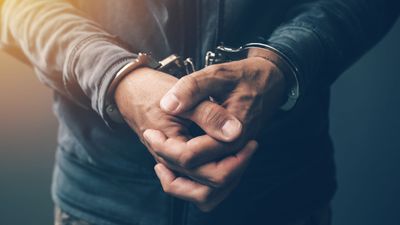 By
stevanovicigor
A student of the University of St. Rose University in Albany, New York, USA uses a device called
USB Killer
that destroys a PC with a
surge protection device of
PC by flowing a high voltage current simply by plugging it into a USB terminal. Yen) I was arrested by destroying a university PC. Students are sentenced to up to 10 years in prison and a $ 250,000 fine and three years of surveillance after release.
Former Student Pleads Guilty to Destroying Computers at The College of St. Rose | USAO-NDNY | Department of Justice
https://www.justice.gov/usao-ndny/pr/former-student-pleads-guilty-destroying-computers-college-st-rose
Student used 'USB Killer' device to destroy $ 58,000 worth of college computers-The Verge
https://www.theverge.com/2019/4/17/18412427/college-saint-rose-student-guilty-usb-killer-destroyed-computers
The 'USB Killer' used for crime is a built-in circuit that generates high-voltage, high-current pulses and is like a USB memory that will break down the device from the inside in a short time simply by plugging it into the USB terminal. It looks like a device.
The amazing USB memory 'USB Killer' that physically destroys the PC when it is inserted in the port-GIGAZINE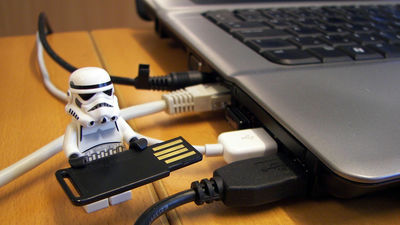 Arrested is a 27-year-old student, Vishwanath Akuthota, a student at St. Rose University. Akuthota is videotaping a USB Killer that actually destroys the PC by plugging it into the USB port, and that movie is the proof of the crime. A total of 66 PCs at St. Rose University, destroyed by USB Killer, totaled $ 58,471 (approximately 6,500,000 yen).

by Jisc infoNet

Akuthota has been sentenced to three years of surveillance after release, in addition to a maximum of 10 years in prison and a $ 250,000 fine. Although Akuthota has agreed to reimburse the victim at St. Rose University, he does not say anything about the motive for the crime. Akuthota is from India and has a visa in the United States, and had two master's degrees in business and computer information systems in 2017. She appeared in the Facebook video of St. Rose University in 2016 and seems to have said a dream of 'I want to be an entrepreneur.'