Ubisoft distributes popular game 'Assassin's Creed Unity' for free, and donates over 60 million yen to repair Notre Dame Cathedral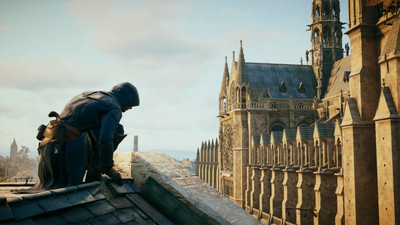 by Zehta ♕

A major fire occurred at Notre Dame Cathedral in Paris, France, and the steeple and roof fell off. Also known as the setting of Victor Hugo 's novel ' Notre Dame de Paris ', it is said that the cost of a few billion yen will be spent on the restoration of Notre Dame Cathedral, which has been registered as a World Heritage Site. Ubisoft, which develops an action game ' Assassin's Creed Unity ' where such Notre Dame Cathedral appears, has announced that it will donate more than ¥ 60 million to repair Notre Dame. At the same time, we announced that "Assassin's Creed Unity" will be distributed free of charge for a week from 23:00 on April 17, 2019 to 16:00 on April 25, 2019.

Supporting Notre-Dame de Paris
https://news.ubisoft.com/en-us/article/348227/supporting-notre-dame-de-paris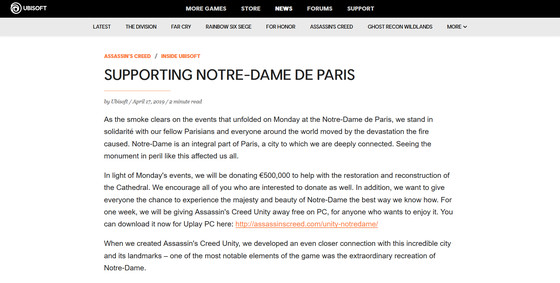 On April 15, 2019 local time, the Notre Dame Cathedral was covered with a great fire, and the belfry and roof of the wooden part were burned down. It was said that valuable works of art such as huge rose window stained glass and 'crows of thorns' that were stored were safe, but it was found that restoration requires a huge amount of money and years. .

A photo & movie summary of a large fire that happened at Notre Dame Cathedral-GIGAZINE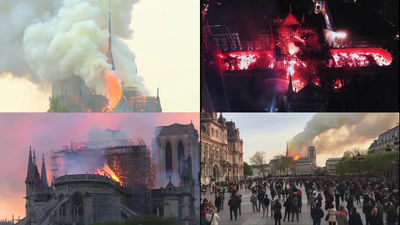 However, Notre Dame Cathedral succeeded in converting and storing its structure into 3D data in 5 years by laser scanning several years before the fire. In addition, the popular stealth action game 'Assassin's Creed Unity' is set in Paris just before the French Revolution, so the Notre Dame Cathedral is faithfully reproduced in the game, and this data may be useful for reconstruction. It was pointed out that there was no.

A popular action game might help rebuild the Notre Dame cathedral that was hit by a fire-GIGAZINE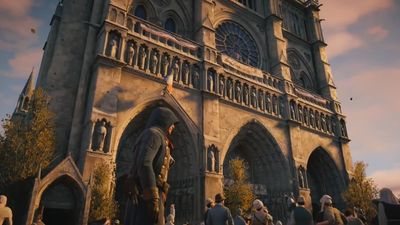 Ubisoft, the developer of Assassin's Creed Unity, has announced on its official blog that it will donate € 500,000 (approximately ¥ 63 million) to the restoration of Notre Dame Cathedral. In addition, Ubisoft says, "We would like to offer you the opportunity to know the dignity and beauty of Notre Dame, in the best way we know. For a week only, free Assassin's Creed Unity for your PC. We will provide it. '

You can get the game on the following page. However, to receive free distribution, you must own Uplay 's account and client software, which is Ubisoft's game distribution platform. Also, "Assassin's Creed Unity" is designated as Z (only for 18 years of age and older), so people under 18 can not play.

Giveaway
https://register.ubisoft.com/acu-notredame-giveaway/en-GB

Click 'PC' at the bottom of the page.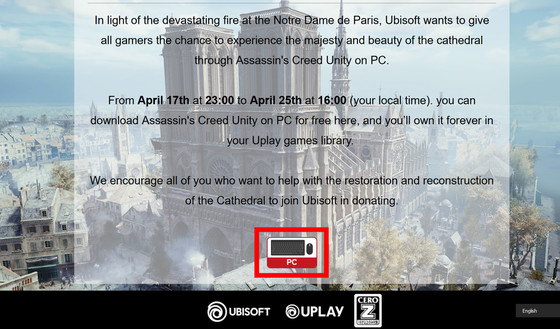 Log in to your Uplay account by entering your email address and password. If you do not have an Upaly account, you can create a new account by clicking 'CREATE AN ACCOUNT' at the top right of the input field.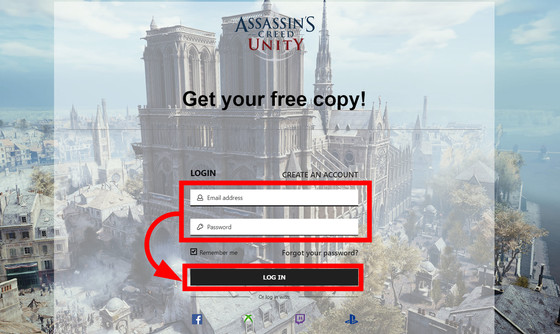 Click 'Launch Uplay' after successful login. If you do not have Uplay client software, you can download the installer by clicking the white 'Download Uplay' on the left.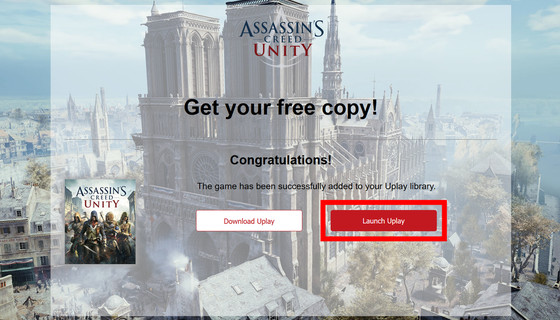 Click "Launch Uplay" to launch the Uplay client software, and the "Assassin's Creed Unity" download page will open. Click "Download" and it's OK. If you get the software here, you can play for free all the time. If you want to freely roam in the Notre Dame Cathedral, where Ubisoft built 80% of your development work, please download it.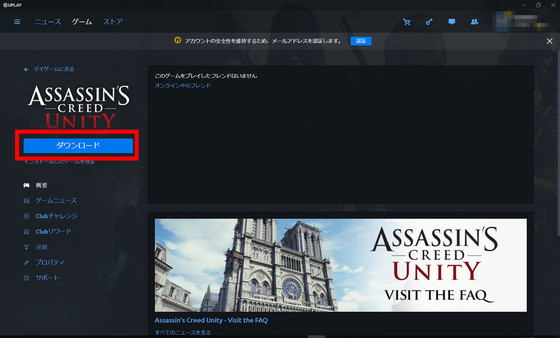 in Game, Posted by log1i_yk