The distribution page is removed from the Google Play store as TikTok download is prohibited in India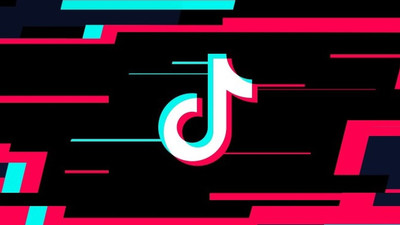 Madras High Court in Chennai, Tamil Nadu, South India, on April 3, 2019, tentatively banned the delivery of ' TikTok, ' a short movie shooting and sharing app, for 'promoting pornography and violence' I'm sorry. As a result, Google has already been reported to have removed the TikTok page from the Google Play store and stopped delivering.

Google blocks Chinese app TikTok in India after court order-Reuters
https://www.reuters.com/article/us-tiktok-india-court/google-blocks-chinese-app-tiktok-in-india-after-court-order-idUSKCN1RS1HT

Google blocks TikTok in India following court order-The Verge
https://www.theverge.com/2019/4/16/18411013/tiktok-india-google-play-block-apple-app-store-bytedance

Apple pressured to pull viral TikTok video app in India-9to5Mac
https://9to5mac.com/20019/04/16/apple-tiktok-removal-idnia/

According to the app analysis company Sensor Tower , Tiktok has been downloaded more than 240 million times in India, and more than 30 million people installed it in January 2019 alone. Most of the movies shared by TikTok have a lot of films and jokes about the popular movie industry in India, and it seems that youth dance movies are also popular.


by Pabak Sarkar

However, some of the movies include obscene content or content that encourages violence, while M. Manikandan, Minister of Information Technology, told Reuters Commented that it was unbearable. Furthermore, in February 2019, he stated that 'cultural deterioration is expanding among teenagers,' and said that TikTok should be controlled. In addition, politicians of the People's Party of India also called for a ban.

The provisional order of the Madras High Court to 'banned TikTok delivery' issued on April 3, 2019 was due to a petition by Muthu Kumar, a senior attorney living in Chennai. In response, ByteDance, which develops TikTok, has sued the Supreme Court 'that it will limit the rights of Indians who have used the platform on a daily basis to create content,' but the Supreme Court Reject. In addition, they were notified to follow the High Court order.

In addition, it is reported that India's Department of Electronics and Information Technology has contacted Apple and Google to comply with the court order. In fact, the Google Play store in India has deleted the TikTok page, making it impossible to download or install it. However, Apple does not seem to regulate at the time of article writing, and Apple has not commented.

ByteDance also has an office in Mumbai, India, and plans to expand further with more than 250 employees. Therefore, this TikTok prohibition instruction is quite a pain for ByteDance.

Read the article on Holi-Hai here → https://t.co/U9hjJnVjyB # LifeAtByteDance # holihai pic. Last month our ByteDancers enjoyed a live Holi-festival full of dance, music, and fun, in the Mumbai and Gurgaon offices . twitter.com/w9aXgnvZVa

— ByteDance (@byte_dance) April 5, 2019


Google says, 'We do not comment on individual apps and comply with local laws.' On the other hand, while ByteDance also follows local laws, 'We are not responsible for content created by users or third parties. TikTok's ban is unequal, and TikTok works with other social media platforms. 'It does not change' commented.