What is the ultra rich service 'Red Carpet Home Cinema' that delivers the latest movies to your home at the fastest?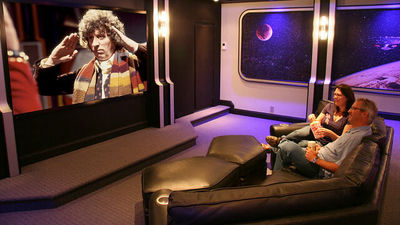 by Gramophone Maryland

A home theater that reproduces a cinema-like, rich movie experience using huge screens and multi-channel speakers while at home can cost you a lot of money if you work hard, but it delivers a more luxurious movie experience. The Red Carpet Home Cinema is a super luxury service that lets you enjoy the latest movies at home faster than anyone else.

Red Carpet Home Cinema
https://www.redcarpethomecinema.com/

$ 3,000 to Rent a Movie? Bringing the Theater Home for the 1 Percent-The New York Times
https://www.nytimes.com/2019/04/07/business/media/movie-rentals-red-carpet-home-cinema.html

Fred Rosen, a major ticket sales company and ticket master headquartered in West Hollywood, California, spent a long time using his own stock after he retired. 'I think of a variety of things, I think of a good luxury item,' said Rosen, who was founded in search of a 'more luxurious movie appreciation' with Dan Ferman, a senior executive at Warner Bros. What I did was 'Red Carpet Home Cinema'.

With the spread of streaming services such as Netflix, you can enjoy movies at a great deal at home for a few thousand yen a month, even if you don't bother going to the theater. In such modern times, Red Carpet Home Cinema is a service that brings the experience of watching movies at home to the highest level. The service is for wealthy people starting at least $ 1,500 (about ¥ 166,000), but it allows people to watch movies that they have just released "at home".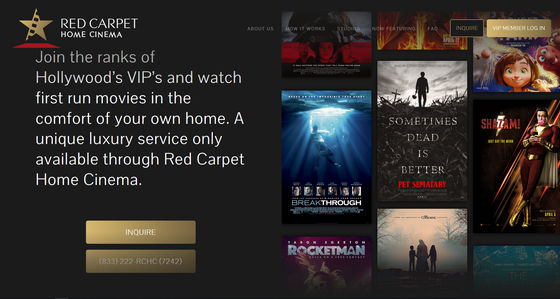 The service has contracted with such divisions as Warner Bros., 20th Century Fox, Disney, and other famous distribution companies, and delivers unscreened films to homes at premium prices. In order to receive this service, a strict examination is required, and participants must have at least a $ 50,000 credit card.

Once you pass the screening, you will first purchase equipment for connecting to a home theater system for $ 15,000 (approximately 1.67 million yen) to watch a movie. Only then can you rent a movie, but the rental price varies from about 160,000 yen to about 500,000 yen depending on the participating studio. It can be rented for 36 hours at a time, and can be viewed back up to 2 times.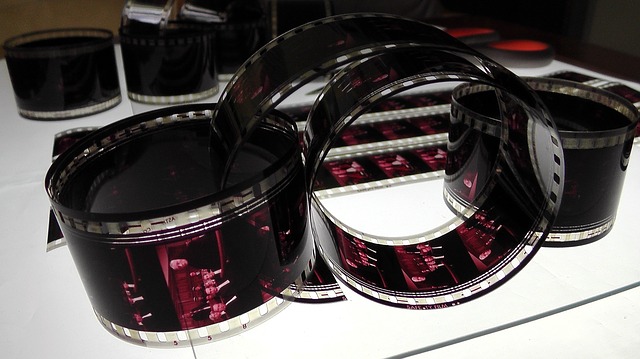 It's a too rich service that costs hundreds of thousands of yen for movie rentals, but Rosen says it can generate $ 300 million in annual sales (about 32.5 billion yen), even if there are fewer than 4,000 customers. .


in Movie, Posted by log1e_dh