In order to prevent the smuggling of the Komodo Dragon, the area where the island of Komodo, the habitat, is banned from tourists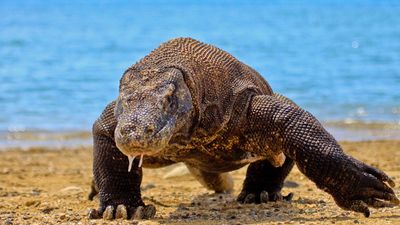 by
Adhi Rachdian
Komodo Island
, located on the
small Sunda Islands
in Indonesia, is a natural rich island with a population of approximately 2,000 people. Komodo Island is popular as a diving spot, and it is also famous for its large
lizard, which
is up to 3 m in length, and attracts many tourists. Komodo Island announced that it would prohibit the entry of tourists in order to prevent the smuggling of the Komodo Dragon.
Komodo Island Off Limits for Tourism in 2020, Says Gov't-engteco_life_style Tempo.co
https://en.tempo.co/read/1190397/komodo-island-off-limits-for-tourism-in-2020-says-govt
Komodo Island Is Closing to Tourists Because People Are Are Stealing Dragons | Travel + Leisure
https://www.travelandleisure.com/travel-news/indonesia-closing-island-protecting-endangered-komodo-dragons
The Komodo Dragon is a huge lizard that lives on Komodo Island in Indonesia and several other islands, and its maximum length is 3 m13 cm and weighs as much as 166 kg. It feeds on large mammals such as boars and deer, birds and reptiles, and is also known to have poisons that inhibit the blood clotting of bitten prey. According to Komodo National Park, about 30 people have been bitten by the Komodo Dragon since 1974 and 5 people have died.
The population of Komodo Dragon has decreased due to agricultural land development, deforestation, loss of feeding animals and poaching, and it has been protected since 1975 by the
Convention on the International Trade of Endangered Species of Wild Animals and Plants (Washington Convention)
You According to the
World Animal Foundation
, which carries out animal conservation activities, the population of wild lizard lizards has already
decreased
to around
6,000
, all of which are concentrated in Komodo National Park, Indonesia.
Komodo National Park consists of several islands, and Komodo Island is believed to be home to nearly 1,800 Komodo Dragons. 'We plan to temporarily shut down Komodo Island from January 2020 and ban tourists from entering it on March 29, 2019, a spokesman for the authorities of the
East Nusa Tenggara province with
Komodo Island. Announced.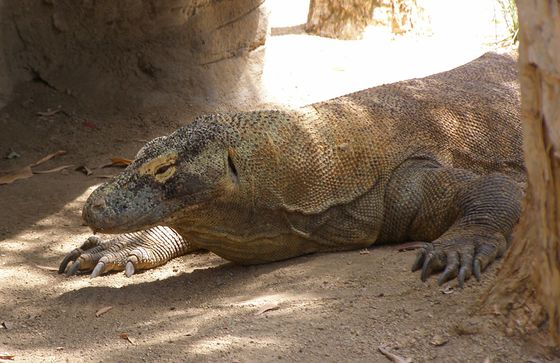 by
Chris Baird
The decision to close Komodo Island this time is taken as a measure following the discovery of a large-scale Komodo Dragon smuggling case. In March 2019, the East Java police announced that it had arrested a
large-scale smuggling group
planning to export Komodo Dragons abroad and rescued Komodo Dragons children from the group base.
The crime group plans to smuggle Komodo Dragons to Southeast Asian countries via Singapore, so the price of one Komodo Dragon is about $ 35,000 (approximately ¥ 390,000). In the past, there have been many instances in which Komodo Dragons have been smuggled, and illegal smugglers secretly carry Komodo Dragons from the islands that are the habitat of Komodo Dragons and sell them worldwide through the black market.
So the East Nusa Dungala authorities formally announced the closure of Komodo Island from January 2020 after a meeting with the Ministry of Environment and Forestry. Mr. Jelamu emphasizes that the closing measures are strictly limited to Komodo Island and that the other islands are not banned from tourists.
It is not known when this closure will be lifted, but during the closure period the government's conservationists will protect the environment by planting Komodo Island's endemic plants, etc., and improve the habitat of the Komodo Dragon. It is believed to give time. Jelamu said that this ban could be expected to increase the number of Komodo Dragons.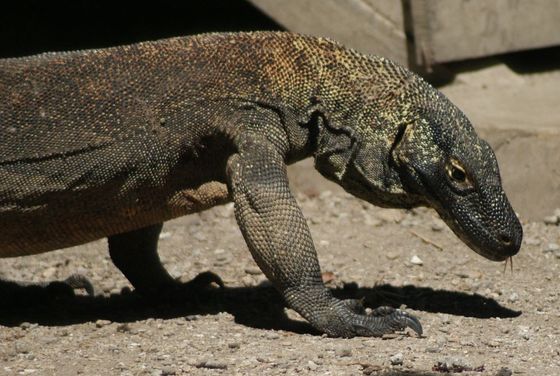 by Airflore