Pope Francisco Pope 82 years old 'the Pope who wrote the program code for the first time in history'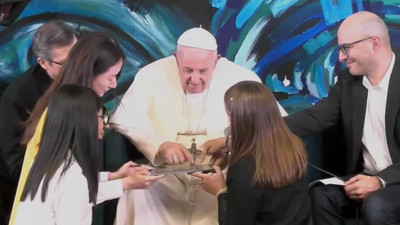 Pope Francisco Pope, the 266th pope, has shown a clear understanding of IT for a long time, and is advancing advanced reforms such as actively promoting the introduction of the Internet to the Vatican, the main mountain of Christian Catholicism It is known for that. It is reported that such a Pope Francis 'became a pope who wrote the program code for the first time in the history of Catholic 2000'.

Pope to Scholas Occurrentes: young people are the "now" of God-Vatican News
https://www.vaticannews.va/en/pope/news/20019-03/pope-to-scholas-occurrentes-young-people-are-the-now-of-god.html

Pope Francis taps into tech's higher power and helps write code alongside Code.org founder – GeekWire
https://www.geekwire.com/2019/pope-francis-taps-techs-higher-power-helps-write-code-alongside-code-org-founder/

Pope Francisco Pope has served as the 266 th pope since March 13, 2013, following the first anomaly in 600 years that Benedict XVI will resign in February 2013. The Argentina-born Pope, who became the pope from other regions of Europe for the first time in 1272, is also known for his unprecedented understanding of modern technology. It was reported in 2014 that Pope Francisco officially commented, 'The Internet is really wonderful. This is a gift from God.'

Pope says 'Internet is a gift from God'-GIGAZINE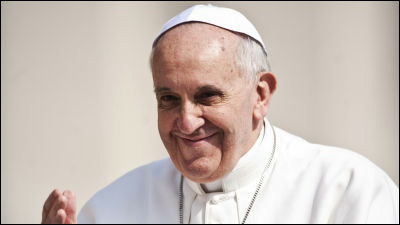 In addition, Pope Francisco has declared that he is a fan of the game 'Follow JC Go', a game where he gets over 80 seniors using his location information to get a Catholic saint on a map, and the first user of Follow JC Go It is also clear that the registration was by Pope Francisco.

Introduced a game to get saints instead of Pokemon, the first user is the Holy Roman Pope-GIGAZINE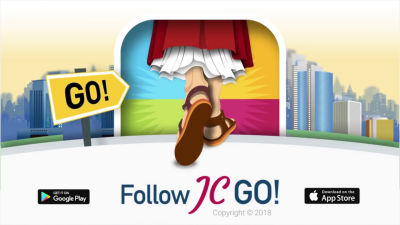 Such a pope, Francis Pope, has set up a public interest organization, Scholas Occurrentes, and is working in partnership with more than 450,000 educational institutions in 190 countries to support the education and learning of children around the world. March 22, 2019, non-profit organizations to provide free courses available programming lessons on the web site Code.org founder of Code.org Hadi Parutovi together with Mr. Francisco Pope of computer science to students around the world An event calling for learning and use of creativity was held at the Roman branch of Scholars Occurrentes.

The event included video chats with students from around the world studying computer science. And within that event, Pope Francisco used Partevi's iPad to type in part of the code of a program developed by 11-year-old Matilde Fábrega Vivanco from Chile. This is the first time that the Pope himself wrote the program code in the history of the Catholic Church, which has continued for 2000 years.

Today in Vatican City, Pope Francis joined 3 young women to contribute a line of code to an app, became a first program on a computer, and called on students globally to learn computer science for world peace. Pic.twitter.com/skkc0tU9H9H

— Hadi Partovi (@hadip) March 21, 2019


You can see from around 29 minutes and 10 seconds of the following movie how the Pope Francis actually put in the code on the iPad while being supported by Mr. Pultvi (male sitting to the right).

Dame de beber, Scholas 2019-YouTube


According to Paltovie, the language of the code the Francis Pope put in was Java, a single line 'setScreen (' por la paz ');'. 'Por la paz' is Spanish and means 'for peace'.

Yes ... specifically:
setScreen ("por la paz");

— Hadi Partovi (@hadip) March 23, 2019


In response to the 82-year-old Pope's programming challenge, there are voices of surprise and joy on Twitter.

(new Kid ()). hug (). kiss ();
System.out.println ('Paradiseo world');

— Charly ?????? (@charlyouki) March 23, 2019


Some users have thrown the exception 'Praise the Lord'.

throw new HolyPopeException ("praise the Lord");

— Maurizio Lattuada (@mauriziolattuad) March 22, 2019


'It is possible to create peace with computer programming. It starts with using the correct programming language. I was able to find inner peace thanks to Ruby, a programming language. Of course Ruby is not perfect. But it is wonderful enough. '

Ruby is helped to find peace through computer programming, and it starts with the right programming language for you. The program has an inner peace, of course it's not perfect it's good enough.

— James Robertson (@jrobertson) March 22, 2019


"In the 21st century, computer science is a fundamental theme that all students should learn in the 21st century. Schools teach computer science for the future of students, empowering creative children, technology and We should teach you how to use your creativity. '