What is the outstanding business skill of 'the father of British pottery' who has created a high-class pottery brand loved by kings and nobles?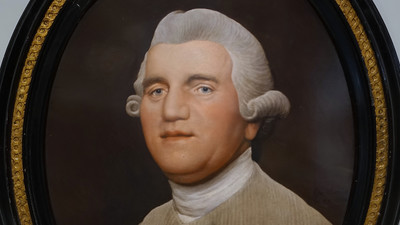 UK's largest luxury porcelain maker '
Wedgwood
is a founder of'
Josiah Wedgwood
at the same time is a 18th-century potter, is a very good businessman, has been known for was a scientist. The Hustle, an overseas media, explains how Josiah, also known as the 'Father of British Ceramics,' demonstrates how well he excels and builds the world's largest luxury ceramic brand.
The 18th-century potter who became the world's first tycoon The 18th-century potter who became the world's first tycoon
https://thehustle.co/josiahwedgwood
Josiah was born on July 12, 1730, in Barrem, England, as the 13th child of a poor potter. At that time, the pottery made in England was just a daily necessities, far from the image of the dignified traditional crafts that modern people hold in pottery. Therefore, it seems that the potter was not a very profitable job.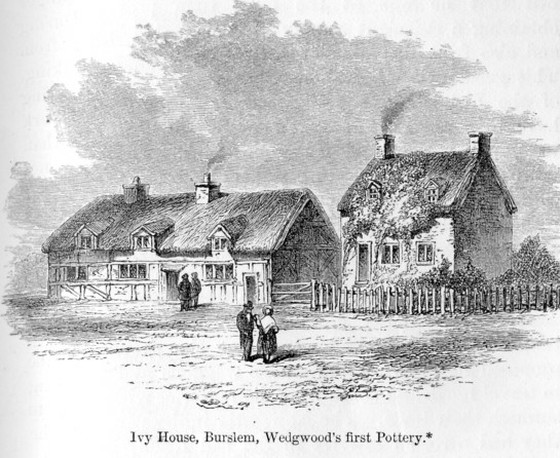 When Josiah was nine years old, his father died, and all the large debts left by his father were carried by the children. The children worked more than 12 hours a day to repay their debt, but within such extreme conditions Josiah was infected with smallpox. Although he kept his life, his aftereffects made his right foot incapacitated and unable to work physically. Therefore, I decide to work as a potter as my father.

Josiah is independent at age 22 with technology and business know-how as a pottery maker. Start a business with ceramic artist Thomas Wealdon who invented a
glaze
. Weildon provided full support for Josiah, a young and talented potter, from living expenses to housing as well as work. With the support of Wheeled, Josiah was devoted to researching how to burn glazes and pottery.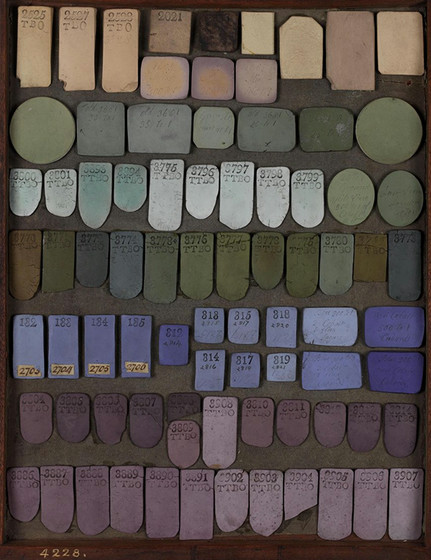 In the 18th century, in the social world of the top class, as in the case of asking for 'insta shine' for unusual dishes and cute cups with Instagram, decorativeness such as cups and pots for drinking tea at teatime Tea pots are strongly sought after. However, the tea pots used by the upper class at the time were white porcelain, mainly imported from the Meissen region of Germany, and were very expensive and difficult to obtain. As a result, the demand for cheaper and more aesthetically pleasing teaware has increased.

As soon as Josiah noticed this demand, he returned to his hometown of Barrem in 1759, launched the original brand 'Wedgewood' with the financial support from his uncle, and poured into the development of new pottery incorporating the research results so far. You It is said that the pottery which failed in Josiah's workshop was piled up like a mountain. While adjusting the temperature and soil of the pot and adjusting the ingredients contained, Josiah has succeeded in developing a glaze that expresses highly transparent green and yellow, and produces a cream-colored pottery 'cream wear' suitable for tea containers.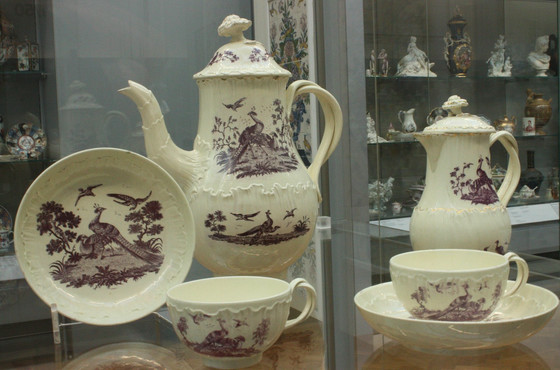 In 1765, the Royal Queen of the United States,
Charlotte of Mecklenburg-Strelitz
, held a competition that brought together potters from around the country to get a complete set of teaware for personal use. Josiah thinks, 'If King Charlotte, who was a British upper class influencer, would use his pottery, his pottery would be known all over the world,' he brought his own creamware to this competition and participated. And the stunning Josiah's creamware gets in the eyes of the queen, and Josiah wins the competition.
Josiah was not only a potter, but also a talent for entrepreneurs. With the permission of the queen, Josiah named the creamware 'Queen'swear' and placed an advertisement in a local newspaper. When there were few concepts such as copyright and trademark, the pottery created by Josiah was immediately copied by rival potters, but Josiah always sells new products and makes good use of image strategies. It is said that it countered this.
For example, Wedgewood introduced pottery called '
Jasper Wear
' in 1774. The shock that Jasperware gave to the upper class of that time was tremendous, causing a boom of ancient Greek style of decoration style all over Europe, resulting in the collapse of the European lords who made rococo-like ceramics, which had been so popular It was said that it was.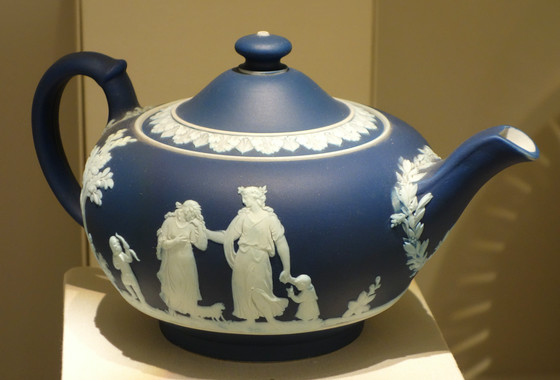 In addition, Josiah worked on product sales methods. At that time there were no luxury brands and their business strategies in the UK, but Josiah opened a Wedgewood showroom in London, saying, 'Show new customers full color catalogs, fashionable and trendy Adopt a strategy of showing only the customer the real thing behind the room. Through this, Wedgewood has acquired a brand image with strong uniqueness and rarity.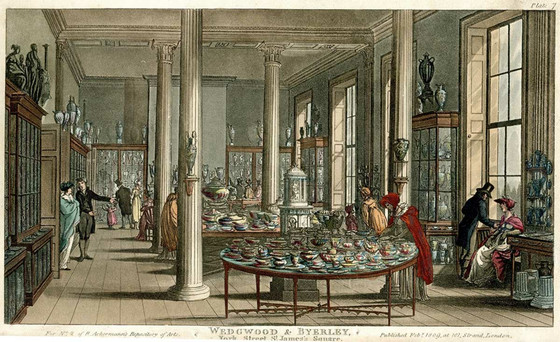 The pottery is very fragile, but at that time it was mostly carried by horses, so it was also common for the pottery to break during transport. Therefore, Josiah offers a revolutionary service such as "free shipping" and "free return of broken products during transport". In addition, they actively worked on the construction of canals and tunnels and contributed to the improvement of the transportation network.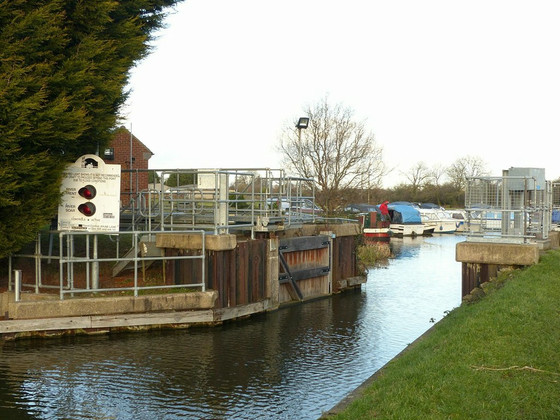 Furthermore, Josiah is also known for his work reform. At that time, the labor environment in the UK, where the industrial revolution progressed, was becoming severe, but Josiah built a factory in the suburbs of England in 1769 and managed the working hours thoroughly, so that the craftsmen from the beginning to the end We adopt a division of labor system based on a large number of people, not the conventional manufacturing method we handle In addition, Josiah, who was an abolitionist of slaves, prepares a dedicated house for employees next to the factory and establishes strict rules such as prohibition of drinking and gambling, health insurance for workers, retirement benefits, childcare for children We maintained the benefits such as support and growth allowance.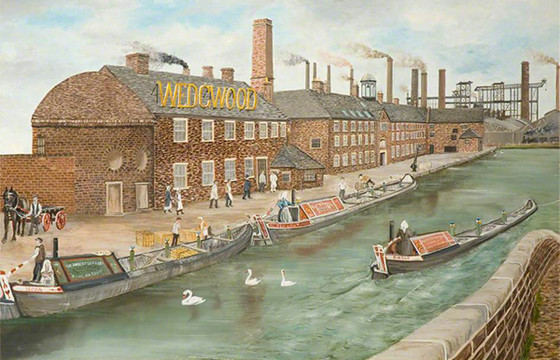 Josiah died in 1795, but as the son of a poor potter, Josiah has over $ 100 million in wealth and has become a top-class wealthier in the fast-growing industrial revolution in the United Kingdom. Josiah's 'Wedgewood' has been handed down today and is known as a popular pottery brand around the world.


in Note, Posted by log1i_yk