Original animation 'Granderm' started in July 2019 with the director of 'Re: Zero', politics of Watanabe, draft of character, Shinichiro Otsuka, who added the scriptwriter Toki Hanada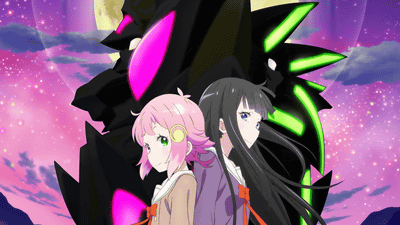 The second TV series production decision of
'Re: life in a different world starting from zero' was announced, but the original animation '
Granderm
' produced by
Watanabe political
director of '
Rezero
' is 2019 ahead of the second season. It will be broadcast from July. Original character is the same as 're-zero'
Shinichiro Otsuka
a's, series configuration playwright, known for 'distant location than the universe' and 'Love Live!' 'Love Live! Sunshine !!' series
Jukki Hanada
Mr. I will be in charge.
TV anime 'Granverum'
http://granbelm.com/
TV anime 'Grandberm' official (@granbelm) | Twitter
https://twitter.com/granbelm
The first PV released is like this.
TV anime 'Grand Verme' 1st video started broadcasting in July 2019-YouTube
The stage is that the world's magical powers have disappeared for almost 1000 years, and magic has already been forgotten. The protagonist is a cheerful high school student, Kounuga full moon. Full moon, who is not good at study and exercise and is uneasy about 'nothing to myself', will encounter new moon Ernesta deep sea and encounter with magic doll 'Armanox'. The key visuals depict the full moon and deep sea standing with their backs, and the silhouetted armanox behind them.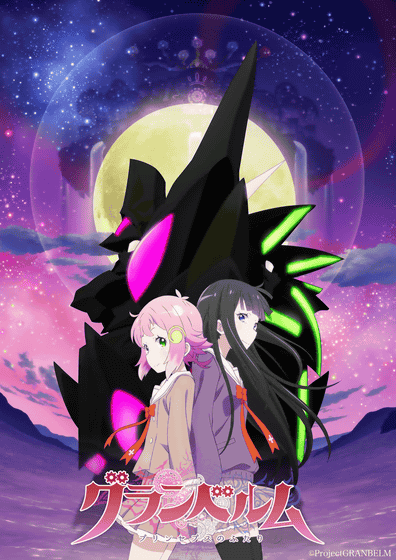 © Project GRANBELM

At the DMM pictures booth (east 5 hall J69) of AnimeJapan 2019, nearly life-size figures from Obinaga Full Moon and New Moon Ernesta Deep Sea were displayed.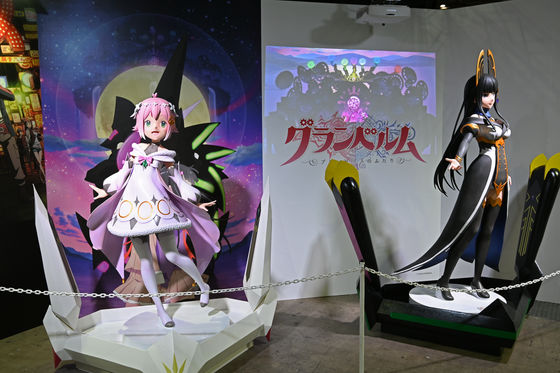 Obinata full moon. The key visuals were uniforms, but the figures were dressed in a magical girl style outfit.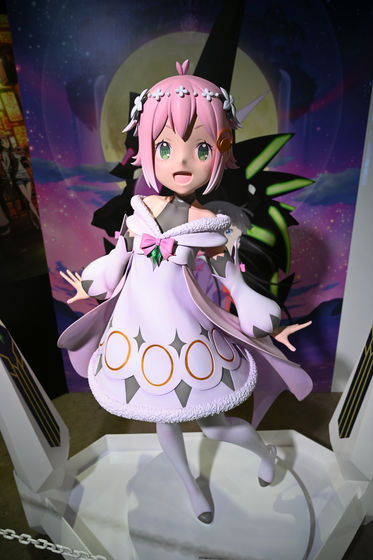 The same is true for the new moon Ernesta deep sea, and a different costume from uniforms. It features a pair of parts like the rabbit's ear on the head.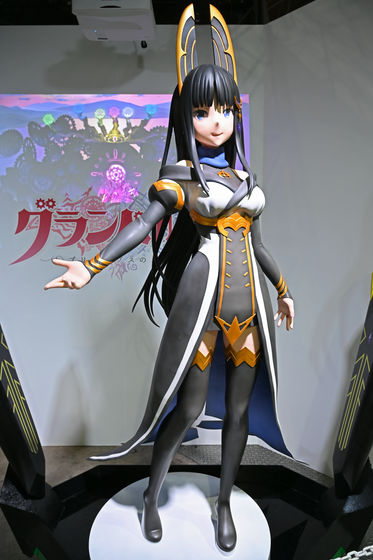 The DMM pictures booth distributes the 'PlayPic' code, where you can watch special images of full-moon actors-Ms. Megumi Shimabukuro and new members-Tomomi Tanabe.

The PlayPic code free distribution where you can watch the special video that talks about 'Granderm' with the full moon role # Island bag Miyu Ruri and the new moon role # # Atsumi !

Download the PlayPic app at the distribution corner of the DMM pictures booth [East 5 Hall J-69] and receive it! #granbelm #AnimeJapan # AJ2019 pic.twitter.com/NchA9VRWTJ

— TV anime 'Granderm' official (@granbelm) March 24, 2019


The anime 'Granderum' will start broadcasting from July 2019 in the ' Animeism ' frame of MBS, TBS and BS-TBS.