NVIDIA Develops Medical AI Kit 'Clara' Supporting X-ray Analysis in Deep Learning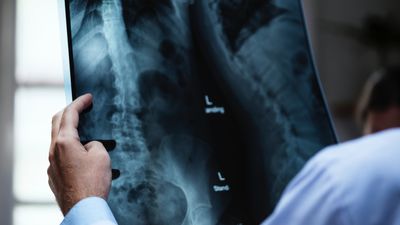 by
rawpixel.com
Semiconductor maker
NVIDIA
takes advantage of developing state-of-the-art GPUs and is aggressively advancing into the AI and deep learning fields. Such NVIDIA is also developing a medical AI, and is developing a toolkit '
Clara
' that includes a medical AI that supports radiologists who perform diagnostic imaging and the like.
NVIDIA CLARA Platform | NVIDIA Developer
https://developer.nvidia.com/clara
Clara AI Lets Every Radiologist Teach Their Own AI | NVIDIA Blog
https://blogs.nvidia.com/blog/2019/03/18/clara-ai-gtc/?ncid=so-twi-gj-78508
Clara is a kit that includes AI and software tools developed for radiologists and supports processing of medical images used for diagnostic imaging. Many people will benefit if they can support the radiologist's job of analyzing patient images taken with x-rays and discovering signs of illness or tumors.
While building a diagnostic imaging AI requires a training data set, it is a daunting task for the busy radiologist to devise the time to create a data set to train Clara. Although this kind of effort is one factor that hinders the introduction of AI in medical practice, Clara has 'a function that supports data set labeling (
annotation
)', and radiologists create data sets To increase the speed of
See the following movie to see what Clara's annotation support is.
AI-Assisted Annotation
The images in the upper left, upper right, and lower left of the screen are images of organs that you want Clara to train. To create a training data set, the radiologist should mark the organs in these images and reflect them in the 3D model in the lower right. This task takes a considerable amount of time, which puts a heavy burden on radiologists.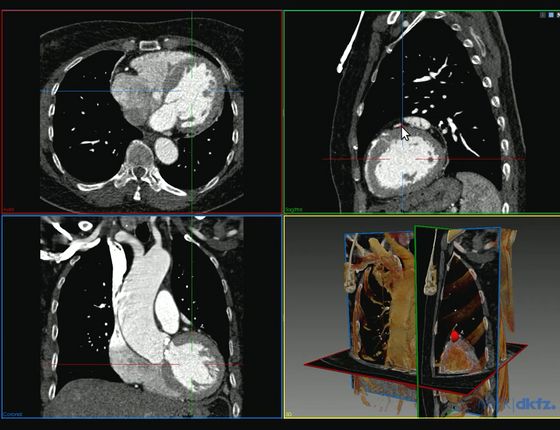 However, Clara's annotation support feature can speed up such dataset creation. The cursor moves on the screen and clicks on the border of the organ you want to label.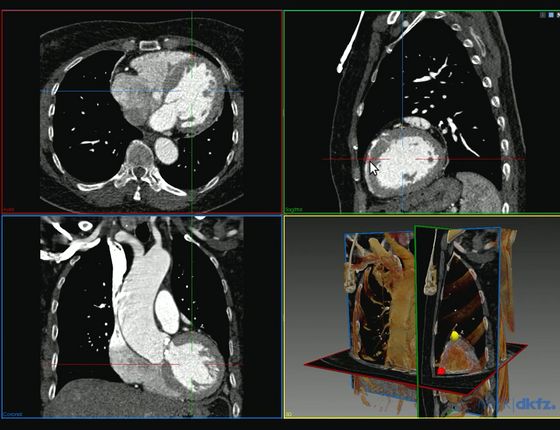 With a few clicks, AI automatically identified the boundaries of the selected organ and surrounded it with a red frame.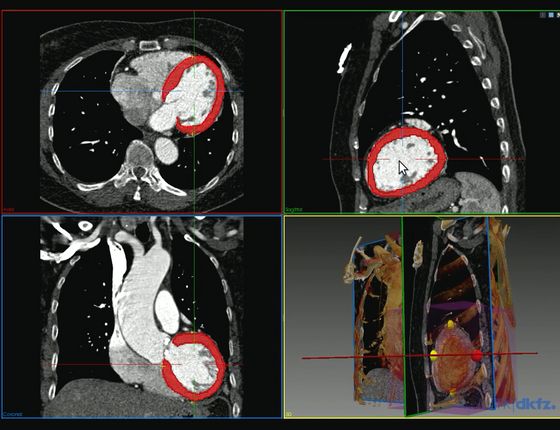 Even if the image is played back as a movie and the display range of the organ (upper left) changes, AI will follow the movement and identify the organ. It can be seen that it has become a powerful support tool for radiologists who are busy with daily work.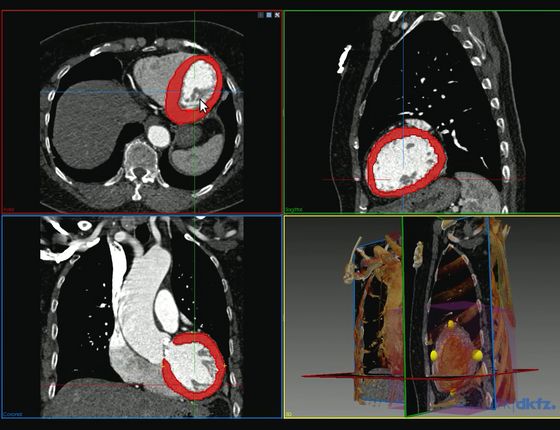 This is a graph that shows how labeling support for each organ is accelerated by the annotation support function. The liver (Liver) can be labeled 8 times, the spleen (Spleen) 10 times, and the pancreas (pancreas) 4 times, so that labeling can be performed earlier than conventional methods.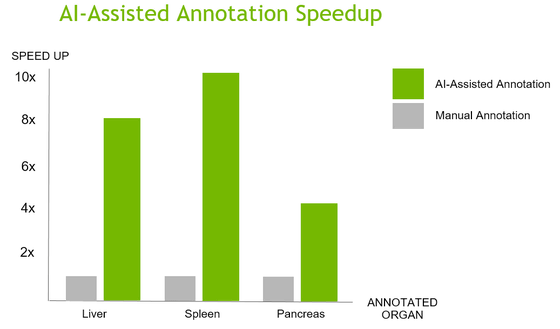 In addition, transfer learning enables doctors to fine-tune Clara's existing models to individual medical facilities and patients. Data that can be used for fine-tuning is said to include nearby demographics and diagnostic imaging devices.

Clara has already been adopted by major medical institutions, and Clara's diagnostic imaging system is used by specialized agencies such as the German Cancer Research Center (DKFZ) , the Ohio State University , the National Institutes of Health and the University of California at San Francisco. You Clara, localized at each institution, seems to perform as well as a professional radiologist.

'Clara is a clinically valuable AI tool that needs to be validated and deployed in a clinical workflow. NVIDIA's in the field of medical imaging diagnostics,' said Christopher Hess, head of radiology at the University of California, San Francisco. Clara will be an essential thing, 'he said.