A lawyer advocating 'women's right to take off the hijab' is sentenced to 148 whips and 38 years in prison

by
Artform Canada
Iranian women are required to wear a cloth called
hijab
in public, but in recent years there has been a growing protest against wearing the hijab. However, it is newly revealed that a female lawyer who has devoted her life to protecting women who have taken hijab in the public has been sentenced to 148 whips and 38 years in prison.
Human rights lawyer Nasrin Sotoudeh jailed'for 38 years' in Iran | World news | The Guardian
https://www.theguardian.com/world/2019/mar/11/human-rights-lawyer-nasrin-sotoudeh-jailed-for-38-years-in-iran
Iranian lawyer who defended women's right to remove hijab gets 38 years, 148 lashes – Women in the World
https://womenintheworld.com/2019/03/11/iranian-lawyer-who-defended-womens-right-to-remove-hijab-gets-38-years-148-lashes/
Iran has been pointed out that 'the status of women and children is restricted under the strict enforcement of Islamic law,' and a former judge who was active in promoting human rights and democratization, including improving the status of women. Despite receiving the Nobel Prize, activist
Shirin Ebadi
was forced into exile in the United Kingdom due to intensified crackdowns due to threats, imprisonment, and forfeiture of prize money by authorities.
And it was newly found that Iranian lawyer Nasrin Sotoude was sentenced to a total of 38 years in prison and 148 whiplashes.
Mr. Sotoude has devoted his life to protecting the woman who removed the hijab in public. Hijab is a cloth for Muslim women to cover their heads and bodies.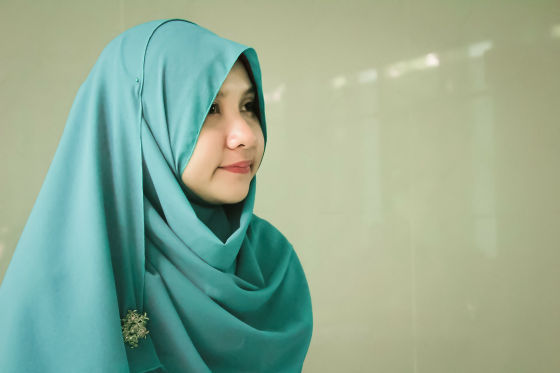 by
RamadhanNotonegoro
The woman in the photo is Mr. Sotoude.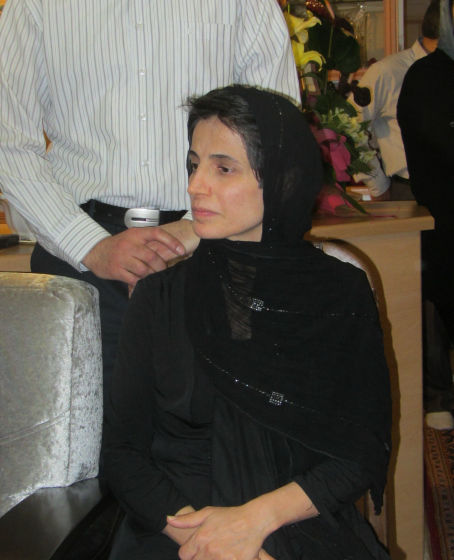 by Hosseinronaghi

In 2010, Mr. Sotoude was arrested for spreading propaganda and threatening national security, and in 2011 he was sentenced to deprivation of his lawyer's license, 11 years in prison, and 20 years of deportation. However, in a 2012 trial, the sentence was subsequently reduced to six years in prison and ten years in deportation.

However, in June 2018, Mr. Sotoude was arrested again for vague charges. According to the content published on Facebook by Mr. Sotoude's husband, Mr. Sotoude has been charged with seven deadly sins, and the maximum sentence has been sentenced in all of them. As a result, Mr. Sotoude's imprisonment was 38 years, but the 38-year period is harsh in light of Iran's standards, which is one indication that the approach to dissidents has become a hard line. It is believed to be a sign.

Human rights institutions around the world have criticized Mr. Sotoude for being sentenced to 38 years in prison. Amnesty International said, 'In recent memory, we have been sentenced to the toughest sentences sentenced to human rights defenders,' said Hadi Gaemi, head of the Center for Human Rights in Iran. Said to CBS that 'the government is risking peaceful issues.'

In Iran, apart from the president who is the head of government, there is a supreme leader as head of state, but in March 2019, hard-line Ebrahim as a candidate to succeed the supreme leader Ayatollah Ali . ・It is said that Mr. Raisi has emerged rapidly. The rise of Mr. Raisi indicates that President Hassan Ruhani is weakening his political influence, and the sentence to Mr. Sotoude is believed to be due to such a political change.

UN investigators on human rights in Iran said, 'Intimidation, arrest, prosecution, and abuse of human rights advocates, lawyers, and labor rights activists is a sign that the state's response has become more serious. That's it. '

in Note, Posted by logq_fa