Spotify sues the European Commission for antitrust violations, 'Apple's too high fees hinder fair competition'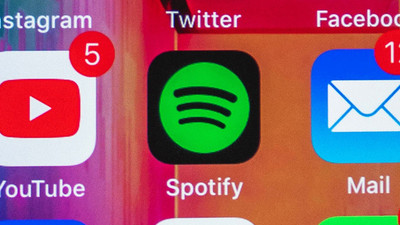 by
Sara Kurfeß
Spotify
, a music streaming distribution service, has sued the EU antitrust regulatory authorities 'Apple is unfairly restricting competitors in the App Store to its competitors with Apple Music' Was revealed by Daniel EK, the founder and CEO of Spotify.
Consumers and Innovators Win on a Level Playing Field — Spotify
https://newsroom.spotify.com/2019-03-13/consumers-and-innovators-win-on-a-level-playing-field/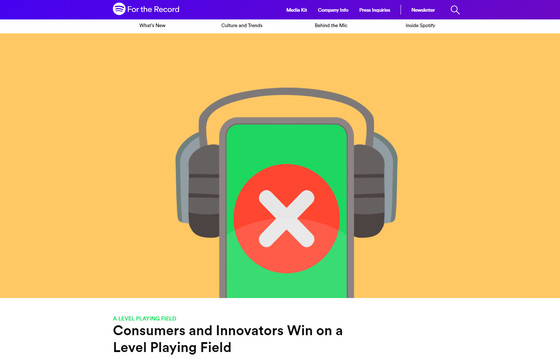 Spotify Files Antitrust Complaint Against 'Apple Tax' in EU-Motherboard
https://motherboard.vice.com/en_us/article/d3mj7m/spotify-files-antitrust-complaint-against-apple-tax-in-eu
Spotify has been compelling to Apple that fee collection on the App Store is hampering fair competition. Spotify's actions against Apple's unreasonable restrictions and Spotify's actions are summarized on the dedicated site below. According to the report, the App Store has been strongly restricted since 2010-2011, and Spotify has been rejected even if it offers to jointly develop an app for the Apple Watch.
Timeline-Time to Play Fair
https://www.timetoplayfair.com/timeline/

EK said, 'Consumers and Innovators Win on a Level Playing Field (Consumer and Innovator Wins in Equal Competition)' The European Commission has a responsibility to make the competition fair and non-discriminatory, "said a lawsuit against the European Commission.
According to EK, Apple will be able to purchase 15% to 30% of Apple's sales when a monthly paid plan such as Spotify is purchased via Apple's payment system, including upgrades from free to paid services. Requesting payment of 'tax'. Therefore, Apple's tax has to be added to the value of the original paid plan, and as a result, it is necessary to set a price that exceeds Apple Music's monthly charge.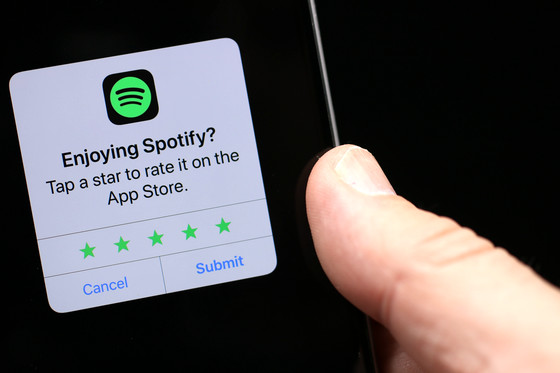 However, if you have a plan to buy without Apple's payment system, Apple will apply a series of technical limitations to Spotify, EK points out. Some of the limitations include communication with customers via email. The music streaming service, including Spotify, is having difficulty accumulating experience and know-how in the App Store, 'To gradually shut out Spotify and other competitors from Apple services such as Siri, HomePod, and Apple Watch.' Mr EK criticizes hard.

'We are not asking for special treatment,' EK said, and asked Apple for three things:

◆ 1: Apple Music should compete with Spotify and other competitors based on a fair set of rules and restrictions.
◆ 2: Consumers should be free to choose a payment system, and should not restrict or force the use of systems with discriminatory tariffs such as Apple.
◆ 3: The App Store should not impose "unfair restrictions" on marketing and advertising that benefit consumers or control interactions between services and users.

Headquartered in Sweden, Spotify has sued the European Commission, which enforces the EU's antitrust law, as Apple's unfair restrictions violate the antitrust law. A representative of the European Commission has announced that it has received a lawsuit from Spotify against the
Wall Street Journal
, 'under examination under standard procedures of the Commission.'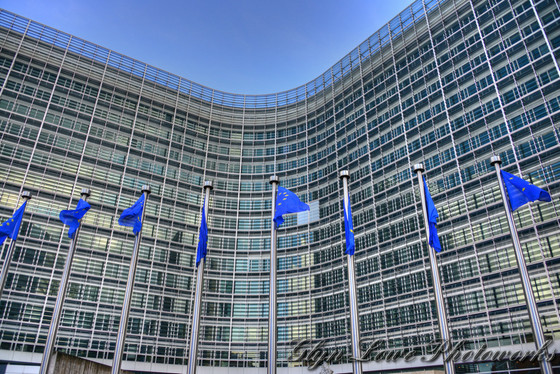 by Glyn Lowe PhotoWorks

In addition, since August 2018, Spotify has stopped charging for pay plans using Apple's payment system and switched to direct collection to avoid 'Apple tax' and restrictions. In addition, streaming service Netflix has also switched to direct collection instead of in-app billing to avoid too high 'Apple tax'.

Netflix hates App Store high fees and seeks to bypass monthly fee collection-GIGAZINE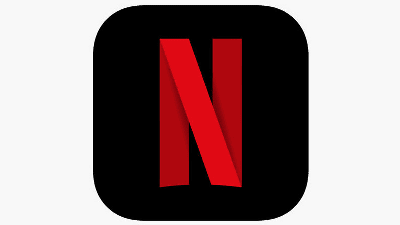 ・ Continuing
Spotify sues Apple for antitrust violations Apple strongly criticizes Spotify for destroying the music industry-GIGAZINE