Obviously the appearance of unreleased game controller from Google's patent application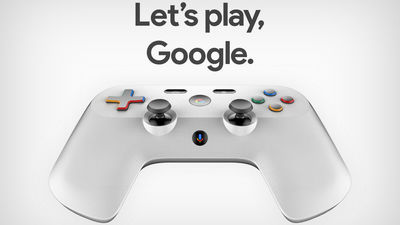 Google is focusing on technological development related to game streaming, and we are starting a project " Project Stream " that streams the latest game with Google Chrome. Although it is rumored to be announcing its own game streaming service among the world's largest game developer conference · GDC 2019 to be held from March 19, 2019, newly unpublished The design of the game controller is clear from the patent application.

Google patent show possible controller design for its game streaming service - The Verge
https://www.theverge.com/2019/3/9/18257911/google-patent-game-controller-project-stream-streaming-service-render

Patent reveals design of an unanounced Google game controller? Eurogamer.net
https://www.eurogamer.net/articles/2019-03-10-patent-reveals-design-of-an-unannounced-google-game-controller

Although Google does not share formal information, it is believed that it will announce about new game services in GDC 2019 to be held in late March of 2019. The game service that Google is expected to announce is a game streaming service also called "game Netflix". A patent application of Google's proprietary controller that may be announced at the same time is newly discovered.

United States Patent and Trademark Office US020190030425A120190131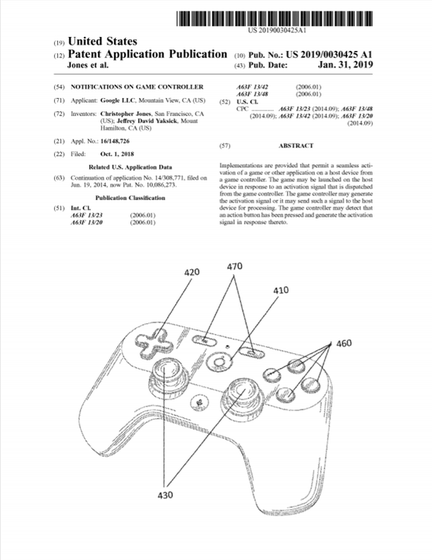 The patent filed by Google can be notified when the game becomes available, when the player receives a chat request, receives an invitation card, receives a change in leader board, "controller notification system About things concerning.

A sketch of the controller is also posted in the patent application. It is a general design as a controller that the cross key on the left, the four buttons on the right, and two joysticks in between are arranged. There is a button with a microphone icon between the two joysticks, so Google's voice assistant, Google Assistant, may be available.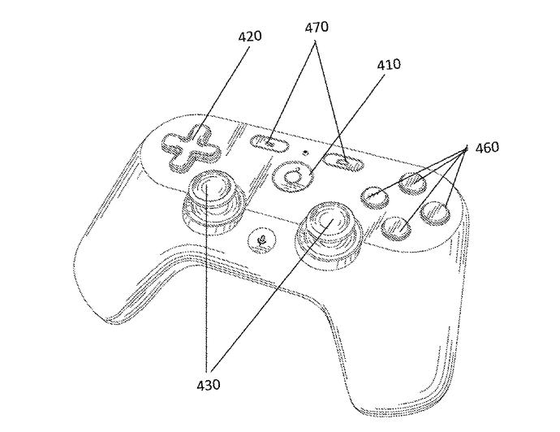 The back is like this. Terminals for charging the controller and two buttons on the left and right are arranged.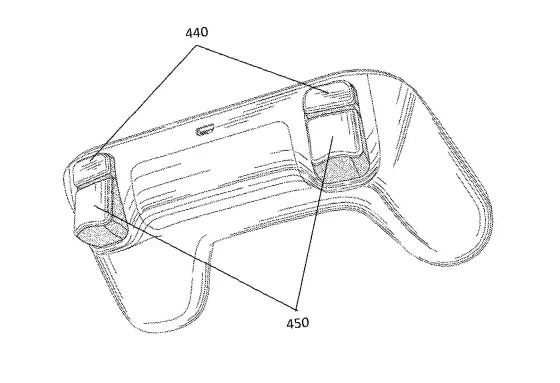 Yanko Design of the design related media created the 3DCG of the Google made controller based on the sketch which was published in the patent application of Google immediately and released the rendering image.

A first look at Google's Project Stream Gaming Controller! | Yanko Design