Uber's automated driving car killed a woman in an accident 'Uber has no criminal responsibility' insisted on by the public prosecutor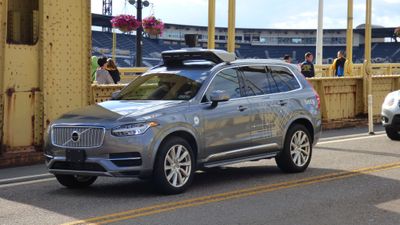 by Rex

On March 18, 2018, an accident occurred in which Uber 's automatic driving car was running on a public road in Tempe City , Arizona, USA, hitting a woman who had crossed the road. Although women are confirmed dead at a hospital and accidents caused by "false detection of software" "because the driver was watching a movie on a streaming site with a smartphone" etc, the prosecutor in Arizona state said " Uber has no criminal responsibility. "

Arizona Prosecutor Says Uber Not Criminally Liable In Self-Driving Car Crash: NPR
https://www.npr.org/2019/03/06/700801945/uber-not-criminally-liable-in-death-of-woman-hit-by-self-driving-car-says-prosec

The accident that Uber's automatic driving car caused was a 49-year old woman Elain Hertzberg pushing a bicycle across the road, Uber's automated driving car Rafaela Vazquez serving as a test driver Mr. Hertzberg It is said that it got over. The death accident caused by the automated driving car is reported widely all over the world, and a lot of information such as publishing the image captured by the in-vehicle camera at the time of the accident by the police authorities is released.

Uber's automated driving car released the in-vehicle camera image of the accident that caused the traitor to die and let him die, also suspected of insufficient confirmation of the driver - GIGAZINE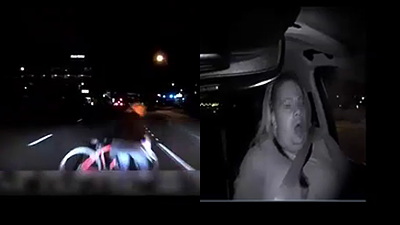 From the released video, you can see how Hertzberg's appearance crosses the road while pushing the bicycle at midnight, but the car is stuck in without slowing down. Also, from the video showing the inside of the car, Mr. Vasquez looked at the hands and hands and can also confirm that he did not confirm the front well.

In addition, subsequent investigation found that Mr. Vazquez was watching TV program "The Voice" using Hulu of video streaming service on smartphone at the time of the accident. Because the playback end time coincides with the accident occurrence time, Mr. Vasquez seems to have been distracted by the movie.

Uber's driver who let the pedestrian die was watching movie streaming at the smartphone at the time of the accident - GIGAZINE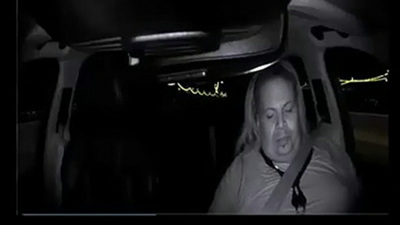 On the other hand, the automatic driving system installed in the accident vehicle had to judge Mr. Hertzberg as "an unknown obstacle" six seconds before the collision and then updated the judgment in the order "vehicle" "bicycle" I already know. Although the system itself had judged that "emergency braking is necessary for shock mitigation", the automatic driving system itself did not have the authority to step on the brake.

Human drivers were supposed to step on emergency braking instead of automatic driving system, but the automatic driving system was not designed to warn human drivers. As a result, Mr. Vasquez did not notice Mr. Hertzberg, he seems to have missed it while operating the steering wheel one second before the collision.

About this accident The prosecution secretariat of Yavapay County , Arizona said to the Office of Prosecution of Maricopa County , where Tempi City, the accident site was located, "As a result of thorough examination of all the evidence presented, the Yapapa County Prosecution Office The Bureau has judged that Uber has no criminal responsibility for this accident. " Tempi city is a city in Maricopa County, but he said that Yaapapai County had expressed his opinion in a letter in doubt that there is a possibility of conflict of interest .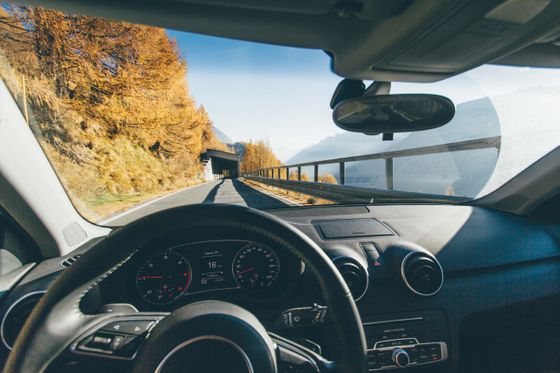 by Riccardo Bresciani

Mr. Vazquez is charged with negligence and death, and the prosecution secretariat says, "It is necessary to reproduce the accident situation at that time and analyze various factors such as the speed of the car and the surrounding light." While Mr. Hertzberg 's family has reconciled with Uber, at the time of writing the article is in the process of filing an appeal against Tempi.

Bryant Walker Smith, a law professor at the University of South Carolina , points out that it is important not to extend the interpretation of the letter sent by Yapapae County Prosecution Bureau this time. "This is not to deny Uber's crime altogether," said Mr. Smith, not that there is a possibility that Uber will not escape civil lawsuits, and even accidents caused by future automated driving cars are also " It is not judged that the developer is not responsible ".

Mr. Smith insists that Uber officially apologizes and wants to clarify details about the accident and what was wrong. "Companies should get trust in people by speaking frankly about their own mistakes and successes," Smith said.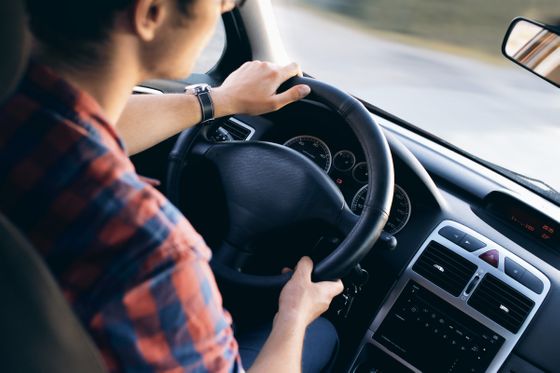 by JESHOOTS.com
in Ride, Posted by log1h_ik