I tried eating 'Chicken Ramen Akuma's Kimlar MADMAX', which is so addictive that my lips are so spicy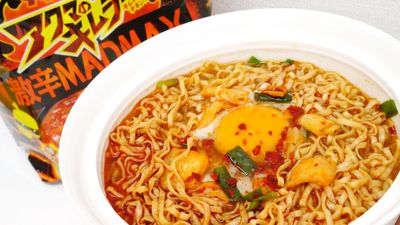 The " Chicken Ramen Akuma Kimura MADMAX " is a Nissin Foods product that features the "
Chicken Ramen Akuma Kimura
", which is characterized by the taste of kimchi umami and sesame oil. It is eight times more hot than the regular version 'Akuma's Kimura', and it is a ramen suitable for the name MADMAX. I ate and checked to see if it was really hot and crazy.
'Chicken Ramen 3-pack Akuma no Kimura MADMAX' (released on March 4) | Nisshin Foods Group
https://www.nissin.com/jp/news/7588
Akuma's Kimlar MADMAX package looks like this. The word 'Mad Max' is associated with something
different, but
it seems to express 'the hotness of madness'.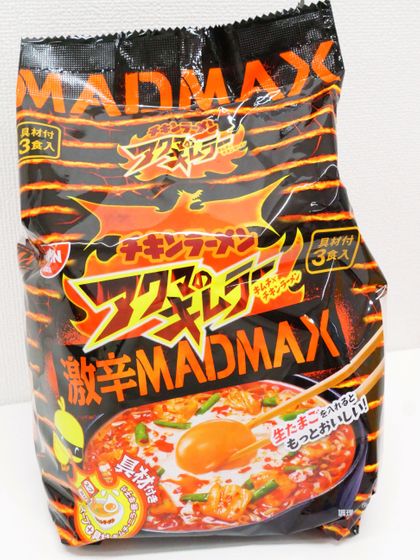 The image of a very hot red ramen is drawn under the word 'super hot MADMAX'.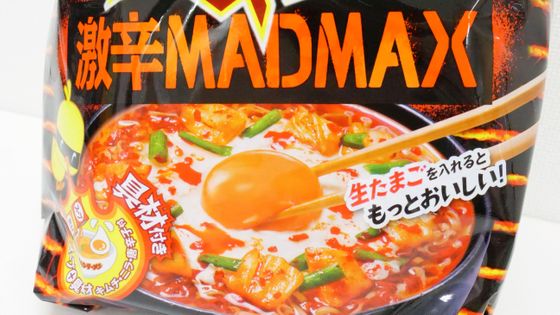 In addition to raw materials that are typical of ramen, it also contains raw materials that are suitable for extremely hot ramen, such as red pepper and spice extracts.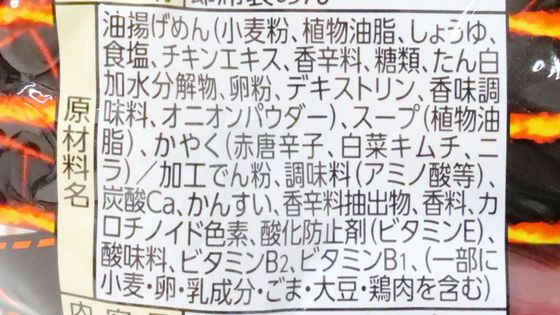 The calories per meal of 89g are 405kcal.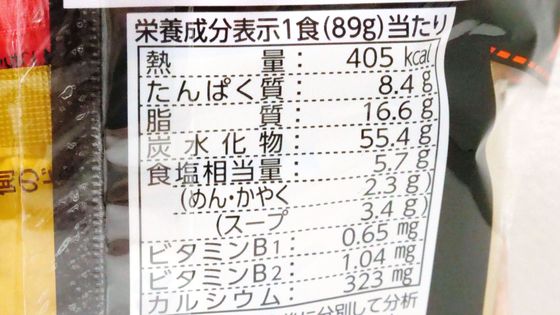 Three packages of dry noodles, ingredients and soup were included in the package.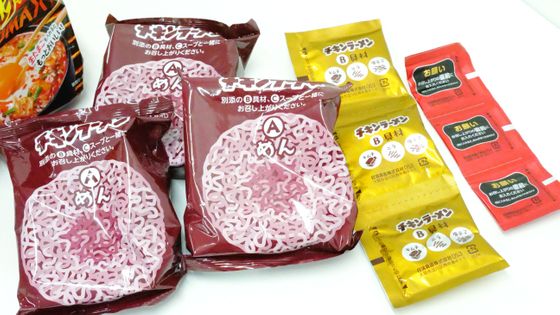 Also, this time I got 'Hick-chan donburi', which means you can eat chicken ramen deliciously, so I will try using it.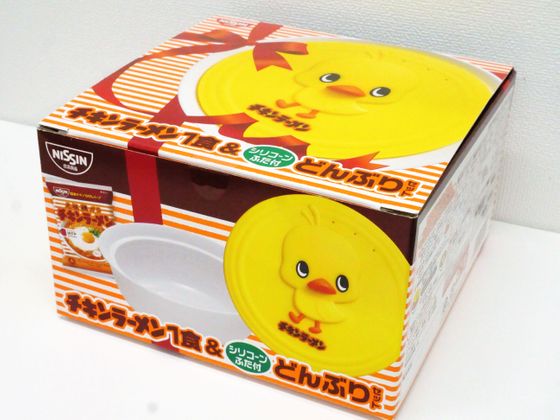 When I opened the box of chick chan bowl, bowl, chicken ramen one bag, lid was included.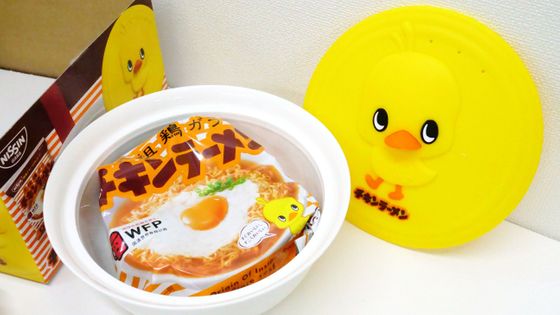 The silicone lid is designed to lift the chick's beak part.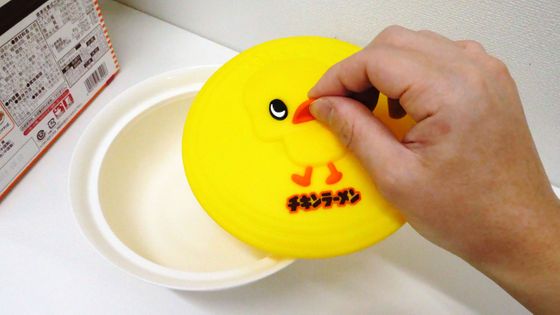 The lid fits perfectly to the bowl. Porcelain bowl is light and easy to handle, so it is a perfect container for making chicken ramen.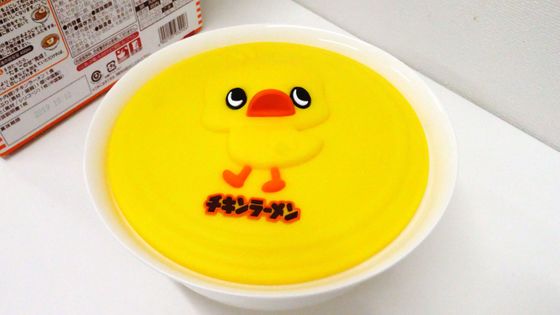 This time, I will try to make Kimura MADMAX of Akma using Chick-chan bowl. Akuma's Kimlar MADMAX can be eaten more deliciously by adding one raw egg, so this time I prepared a raw egg.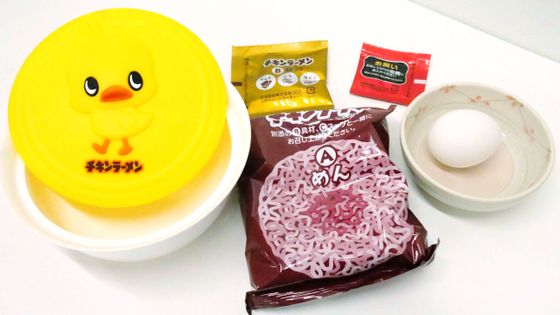 Put in the bowl so that the hollow in the middle of the noodles is on the top.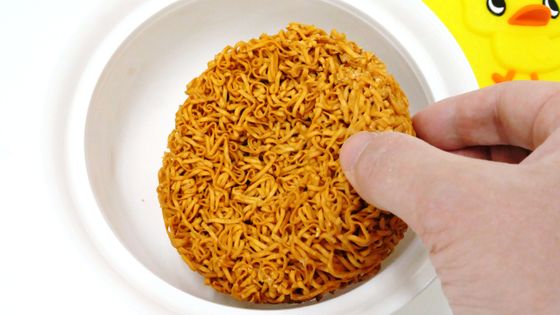 Break the raw eggs into the hollow.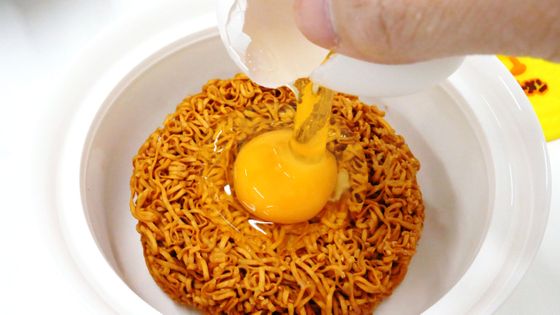 Add ingredients from above.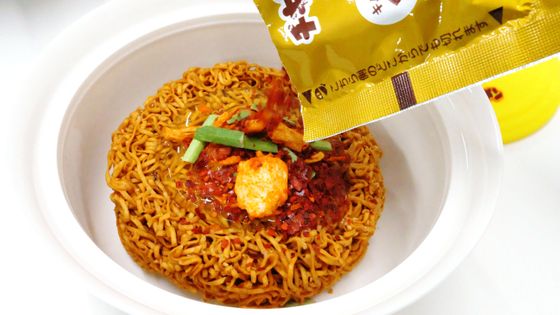 Ingredients are pepper, Chinese cabbage kimchi, leek and so on. The red pepper stands out.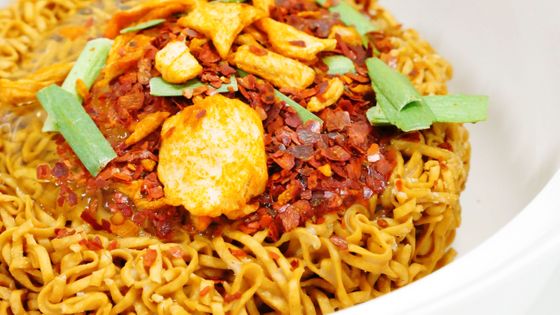 Pour 400 ml of boiling water ......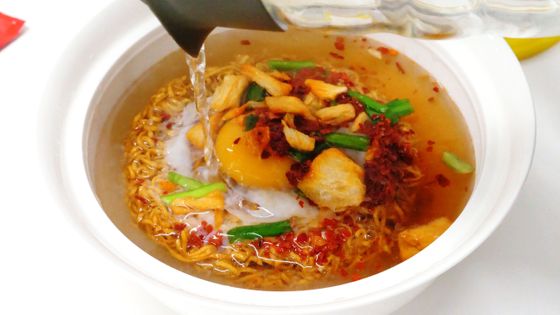 Cover and wait 3 minutes. If there is no lid, it is OK even with a wrap.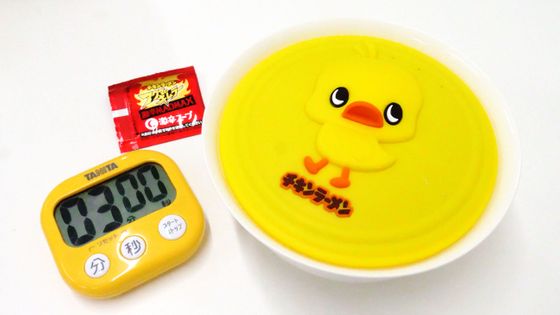 After 3 minutes, loosen the noodles ...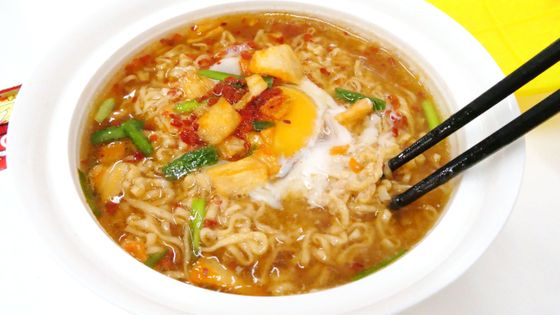 It is completed by putting only the amount of your choice of super hot soup after the put. This time I tried to put all the hot soup.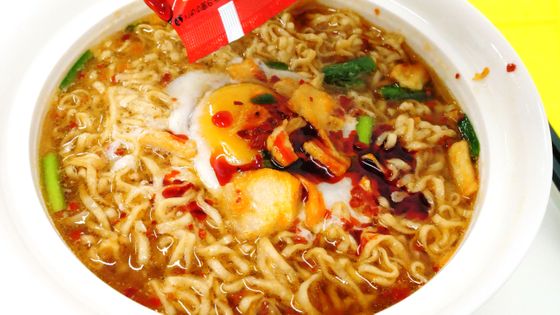 This is how Kimura MADMAX of the completed Akma looks like. Not red pepper that is included as ingredients, the soup is red. There is a clear peppery scent around you.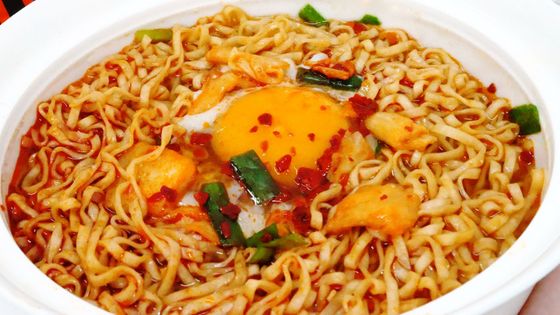 When I actually eat it, the taste of pepper is plentiful. It is a noodle that is so hot that your lips are so hot. Foods promoting so-called 'super hot' often do not feel much taste other than hotness, but in addition to hot chili pepper, Akma's Kimlar MADMAX has the original taste of chicken ramen and kimchi & sesame oil Akuma's Kimura taste is felt, and it is a taste that is truly addictive. On the other hand, it may not be enough for the person 'I just want the hot pepper!'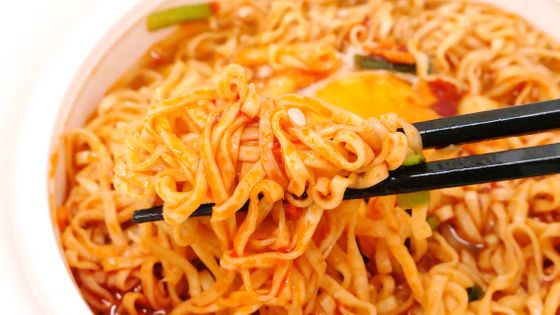 Raw eggs are perfect for taking a rest in a battered mouth, and a batch rematch with chili peppers. If you are going to make a 'Kuma Kimura MADMAX', please be prepared.



"Chicken Ramen with Three-meal Pack Akuma Kimura MADMAX" can be purchased at retail stores nationwide from March 4, 2019 for a retail price quote of ¥ 408.