Tesla 'Model 3' standard model of about 3.9 million yen started accepting orders only for the net, full automatic operation also restored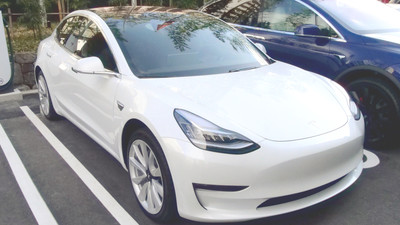 Tesla, which sells electric cars, announced on February 28, 2019 that it will start accepting orders for the " Model 3 " standard model, which will be priced at $ 35,000 (about 3.9 million yen). In addition, it is reported that the "fully automatic operation" function which had been criticized for a long time and whose provision was temporarily interrupted has been restored to options. However, Tesla's finances seem to be in a difficult condition, and sales are limited to online only, not real stores.

Tesla Model 3 of $ 35,000 can be ordered. | Tesla Japan
https://www.tesla.com/jp/blog/35000-tesla-model-3-available-now/

Tesla's controversial 'full self-driving' version of Autopilot is back - The Verge
https://www.theverge.com/2019/2/28/18245370/tesla-autopilot-full-self-driving-musk-2019

Tesla CEO Eulon Mask opened a press conference on February 28 and announced that it will sell the model 3 standard model online limited order. Also in the second half of 2019, "Tesla owners will be able to activate automatic driving in complex urban environments".

Exact Tesla Model 3 in my profile pic costs $ 35k before incentives & takes 1 minute to buy online at https://t.co/46TXqRrsdr

- Elon Musk (@ elonmusk) March 1, 2019

Although the standard model of Model 3 was announced on March 31, 2016, the order was repeatedly ended repeatedly, and finally the order was finally started in February 2019. Its price is $ 35,000 (about 3.9 million yen) and $ 37,000 (about 4,100,000 yen), which can be said to be quite popular among Tesla's lineup. The cheapest model of $ 35,000 runs 220 miles (about 350 km), with a maximum speed of 130 miles / hour (about 210 km / hour) and traveling 30 miles (approximately 48 km) by charging one hour from a domestic power source It is made possible.

Model 3s now available

Standard Range: 220 mi, $ 35 k
Standard Range Plus: 240 mi, $ 37 k
Mid Range: 264 mi, $ 40 k
Long Range: 325 mi, $ 43 k
Long Range AWD: 310 mi, $ 47 k
Performance AWD: 310 mi, $ 58 k, 0 - 60 mph in 3.2 s!
https://t.co/RNnGdonjSr

(prices before incentives)

- Tesla (@ Tesla) March 1, 2019

Of course, the price of about 3.9 million yen is the minimum price, and the price will also rise as you add more options. For example, " auto pilot " in the option recognizes surrounding people, cars, obstacles by the surround camera or ultrasonic sensor attached to the car body and assists driving.

"Autopilot" is an option that can be applied to roads with little change such as expressway, it is necessary to separately require 3000 dollars (about 330,000 yen) before delivery and 4000 dollars (about 450,000 yen) if added after delivery . In addition, it is possible to increase the number of surround cameras, and it is possible to select an option for automatic pilot which enables automatic operation even in complicated town in the future, and if it is added, it is $ 5000 before delivery (Approx. 560,000 yen), if it is after delivery it is $ 7000 (about 780,000 yen) is required separately.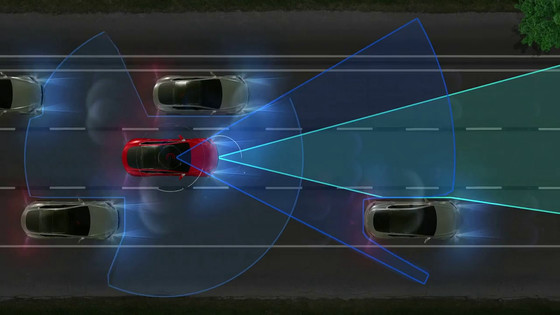 The Tesla proprietary autopilot system appeared rumblingly, but there were many questions of safety in its safety, and in October 2018 the autopilot for fully automatic operation could not be selected as an option . However, the problem was solved by the latest version of the autopilot control software released in November 2018, and it is thought that it revived together with the announcement of the low price model of Model 3.

On the other hand, the standard model of this model 3 is limited to online order sales rather than Tesla's real store. It is possible to receive orders via the Internet or telephone, and if it is 7 days after obtaining or within 1,000 miles (about 1,600 km) of traveling distance, it is said that it is possible to return with full refund. Tesla says, "This is that if you buy Tesla and drive a few hundred miles with a friend on the weekend you can return it.Of course Tesla is a very high customer satisfaction, so after buying Tesla I think you can keep on get on. "

Tesla says that it has become possible to lower the selling price of the car by 6% on average by shifting to online sales, but the model 3 which is the model of interest has been sold on the order limited online is Tesla's harsh economy There are also indications that circumstances are involved. It is one of the major reasons why Tesla is being pressed to austerity finance so as to shut down a real shop and dismiss his employees is that the production system of Model 3 is not in place and successive troubles are suffered .

Model 3 production Tesla announcing the worst quarterly financial results of the past - GIGAZINE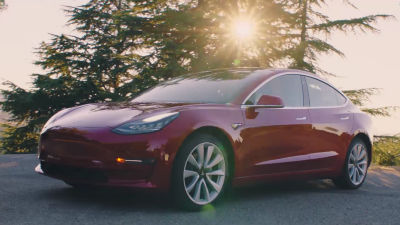 In the press conference, Mask CEO left only "a few stores in a place with a lot of traffic" as a showcase and information center, closing most of the actual stores during the first half of 2019 and then using some retailing work "I think that this is a rather difficult decision, but I believe it is the right decision for the future."
in Ride, Posted by log1i_yk