Feel like a crispy cake eating mochi mochi Misudo 'Cherry Blossom Donut' Tasting Review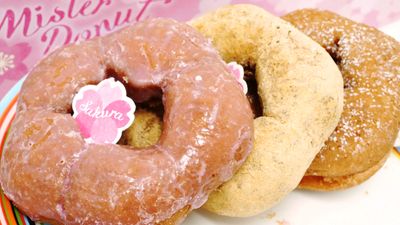 The end of February, the sun has also come springing through the long winter. From March 1, 2019, Mr. Donuts offers " Sakura no Hana Donut ". The cherry blossom donuts used a new dough with a dusty texture to imagine the cherry mochi, which means that it is becoming a perfect donut for cherry blossom viewing and I actually tried it.

Dadonuts with cherry blossoms | New items | Mister donuts
https://www.misterdonut.jp/m_menu/new/190301_001/

Arrived at Mr. Donut.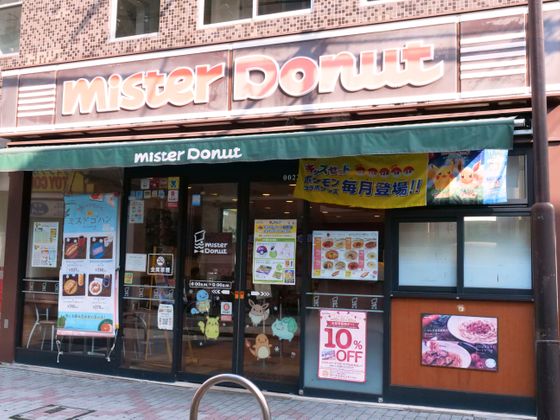 There was a banque popping down at the shop to appeal this cherry blossom donut. At the same time with the cherry blossom donuts, GIGAZINE has re-released the "Sakura Fashion" series that we reviewed in 2013.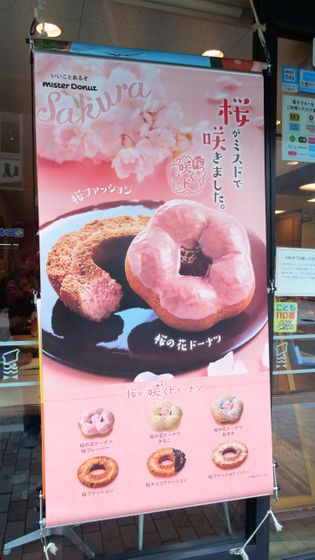 New products were lined up in the showcase inside the store.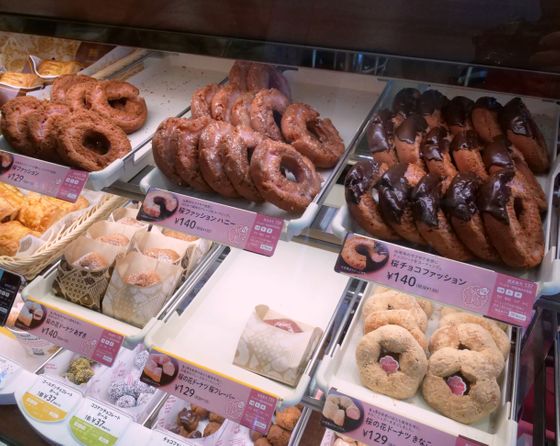 So I bought it and brought it back. From the left, "Sakura no Hana flower donuts Azuki" (140 yen tax included), "Sakura no Hana Donuts Sakura Flavor" (129 yen including tax), "Sakura no Hana Donuts Kinako" (129 yen including tax)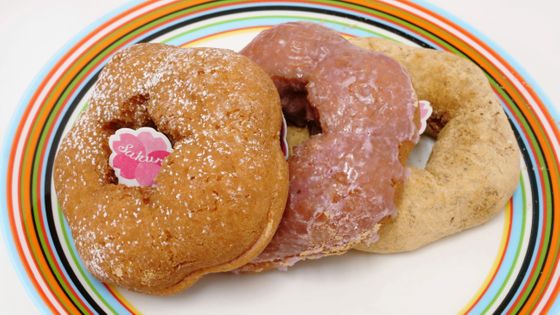 Comparing the size with the traffic IC card, it looks like this.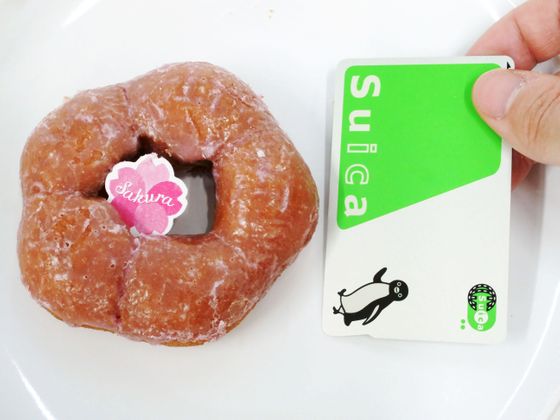 First of all I will try to eat "Sakura no Hana Donut Sakura Flavor".



Sakura Flower Donut Cherry Blossom Flavor has plenty of sugar called " glaze " of pink in a dough of honorable color.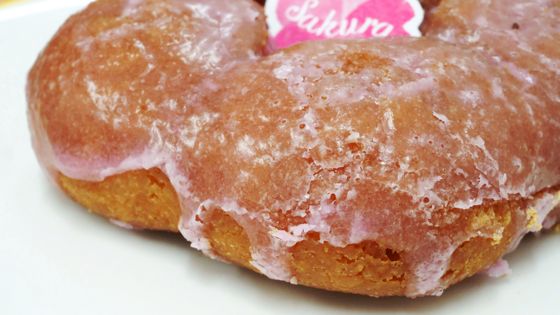 When you eat, the scent of cherry blossoms spreads in your mouth. It is sweet because it is plentiful glaze, you can enjoy a unique mochi - mochi fabric which is somewhat more moist than Pon de Ring. Saltiness that seems to be a leaf of cherry blossoms is felt slightly in the aftertaste, and it became a donut thinking that "It would be exactly like this if western style bamboo cake was made into Western style."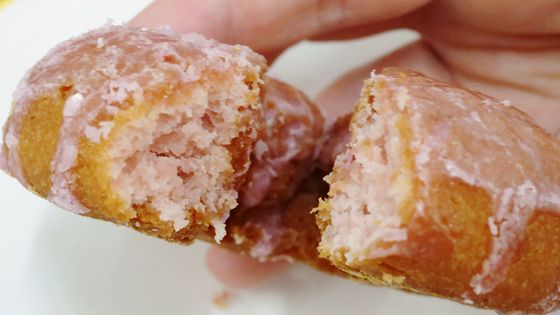 Next time I will eat "Sakura no Hana Donut Azuki".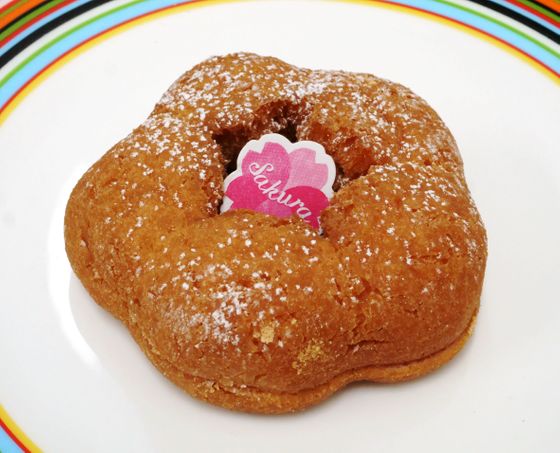 Sakura Flower Donut Azuki is a simple appearance with powdered sugar on the surface.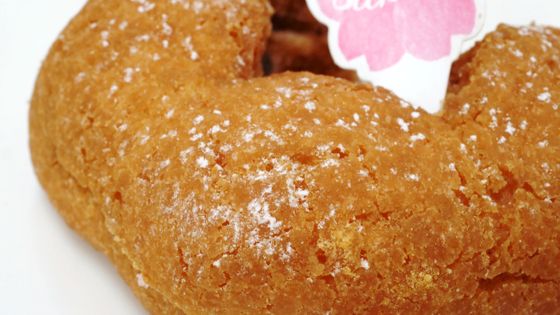 The middle part of the donut was cut, and Azuki was sandwiched.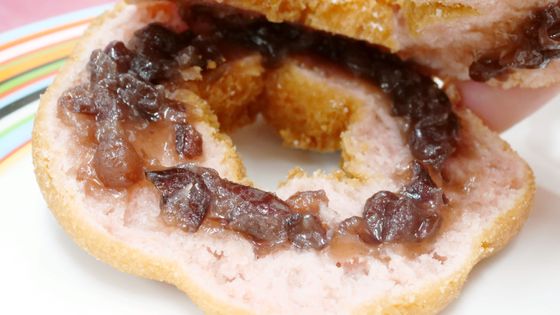 When eating, it is a donut of a taste that occasionally feels like a rainbow on the cloth dough with a gentle sweetness that the cherry blossoms taste slightly. "I want to eat sweet things, but sweetness should not be too strong" was perfect for the mood.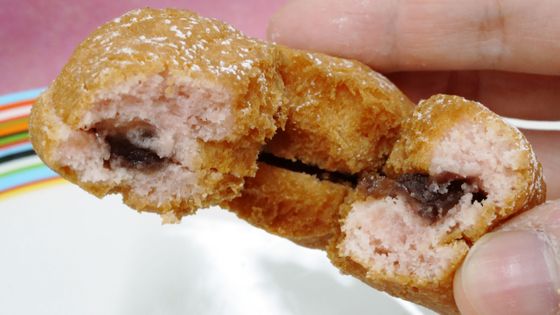 Finally I will eat "Sakura no Hana Donut Kinako".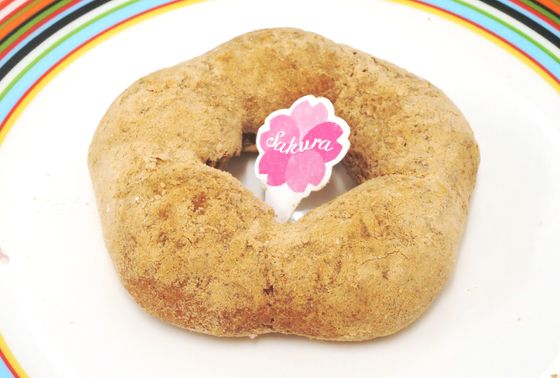 There are plenty of flour on the surface. It is coated with soy flour that the original fabric can not be seen.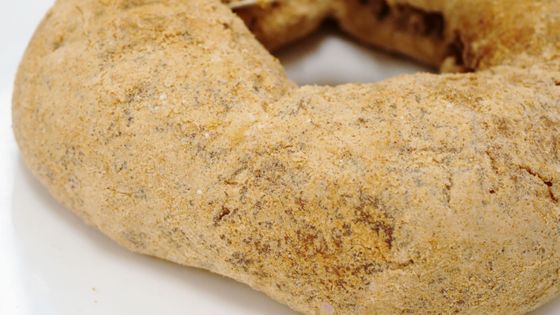 If you eat it as "then a bite," the taste of Kinako flourishes in your mouth. Every time I chew the cloth of rice cake, I gently amplified the gentle sweetness of the dough and the flavor of the cherry blossoms, and when I finished eating it was in harmony with the flavor of Kinako and Sakura.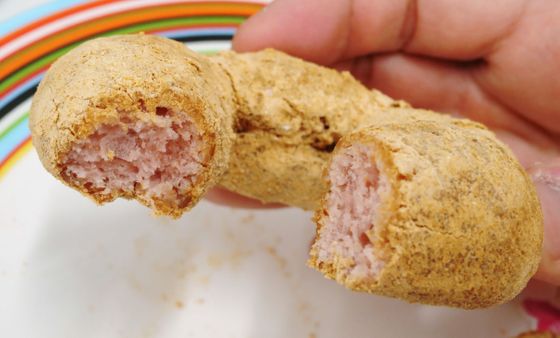 Also, if you buy two donuts of 129 yen including tax and two donuts of 140 yen including tax from among "Sakura no Hana Donut" series and "Sakura Fashion" series, it will be sold as 420 yen including tax including 520 yen It is. When I bought this set, I got a donut in a special case with cherry blossoms as its motif.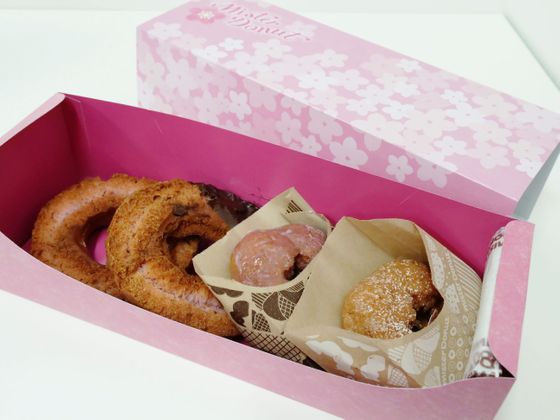 "Cherry Blossom Donut" and "Sakura Fashion" are offered at Mr. Donuts throughout the country for a limited time from March 1, 2019 to the end of April 2019.