Huawei announces the first collapsible smartphone 'Mate X', the competition of collapsing & 5 G smartphones is further intensified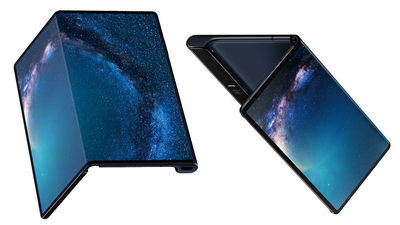 In the event "Mobile World Congress (MWC)" held on 24th February 2019 local time in Barcelona, Spain, Huawei announced a collapsible smartphone " HUAWEI Mate X ". Already, Samsung has announced the collapsed smartphone "Galaxy Fold" on February 20, 2019, rumors that Apple is collapsing and developing the iPhone, and the competition of "folding smart" seems to overheat from now.

HUAWEI Mate X, 5G Smartphone, Foldable Design | HUAWEI Global
https://consumer.huawei.com/en/phones/mate-x/

Huawei's Mate X foldable phone is a thinner 5 G rival to the Galaxy Fold - The Verge
https://www.theverge.com/2019/2/24/18238269/huawei-foldable-phone-mate-x-price-release-date-specs-mwc-2019

"Galaxy Fold" was mentioned as a feature that the display is about 50% thinner than the conventional smart phone, but "Mate X" adopts a larger and thinner display, it will become 11 mm when folded about. Although the thickness of "Galaxy Fold" is unpublished, it is expected to be 17 mm when closed at 6.9 mm when opened.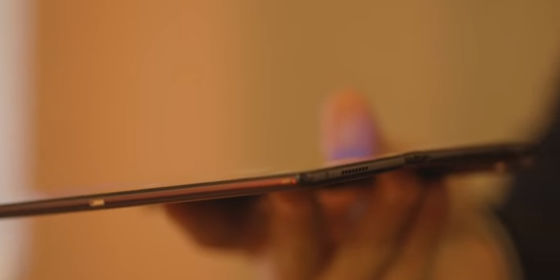 "Galaxy Fold" was designed to fold the display inside while "Mate X" collapsed the display outwards and seems to be shaped to fit the part like the hand on the back is. A Leica camera is mounted on this hand.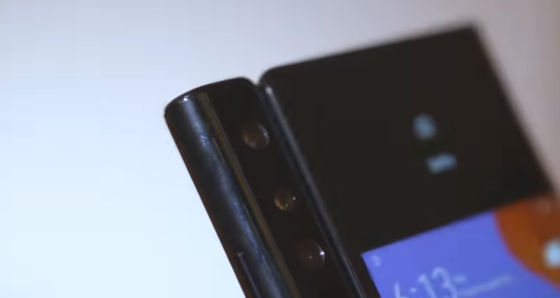 The real thing announced at the event is like this.

Should you be impressed by the Huawei Mate X design? Hell yes. Pic.twitter.com/SyEMVO 8 NZe

- Vlad Savov (@ vladsavov) February 24, 2019

It looks like this when opening the movie from the folded state. I can not see anything like a seam that I'm curious about folding smartphones.

February 24, 2019

The size and resolution of the display is 8 inch · 2480 × 2200 px when it is open, and it is 6.6 inch · 2480 × 1148 px on the front and 6.38 inch · 2480 × 892 px on the back when folded.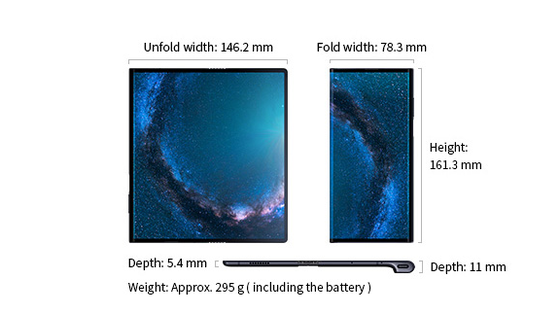 Currently announced color is "Interstellar Blue" only one kind. It is also compatible with 5G, it is possible to switch from 2G to 5G multi. Other specifications are announced as follows.

CPU: 2 x Cortex - A 76 based 2.6 GHz + 2 x Cortex - A 76 based 1.92 GHz + 4 x Cortex - A 55 1.8 GHz
GPU: Mali-G76
RAM: 8 GB
Storage: 512 GB
Battery capacity: 4500 mAh

"Mate X" will be released in the middle of 2019, and the price will be 2299 euros (about 290,000 yen).