Interview with Mr. Yuki Kijashi, author of 'Gunma', I have heard the secret of a strange story of 'Gunmu' from the background of 'Alita: Battle Angel' movie making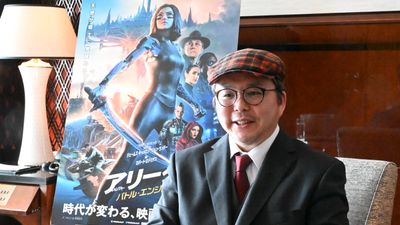 The movie " Arita: Battle Angel " will be released from February 22, 2019 (Friday). The original of the "Arita: Battle Angel" was Yuki Kijo 's SF cartoon work " Gun Mun". As we had a chance to talk to Yukito Kijo, a cartoonist, shortly before the release of the movie, it was not until the movie became a topic for more than 10 years ago, I've heard everything from early childhood around Noyama to the secret of a strange story of my work.

Film "Arita: Battle Angel" Official Website February 22, 2019 (Friday) National Road Show
http://www.foxmovies-jp.com/alitabattleangel/

GIGAZINE (hereinafter, G):
It was a well-known fact that James Cameron had acquired the right to make a movie of "gun dream", but how did you come up with the story of making "gun dream" a movie?

Yuki Kijo (hereinafter referred to as Kijo):
From a long time ago, I was informally informed of a movie by a producer abroad, and it came to me so many stories about when the series of "gun dreams" was finished. If we were talking with each other jokingly that "Offer may come from James Cameron and others", it is informally stated that informally "Cameron is interested" from the 20th century FOX, which is a serious problem You got it. After all, there was no precedent in Shueisha at that time. I joined with Mr. Dentsu for an agent contract that would properly manage and I felt like I had to go over with this system properly.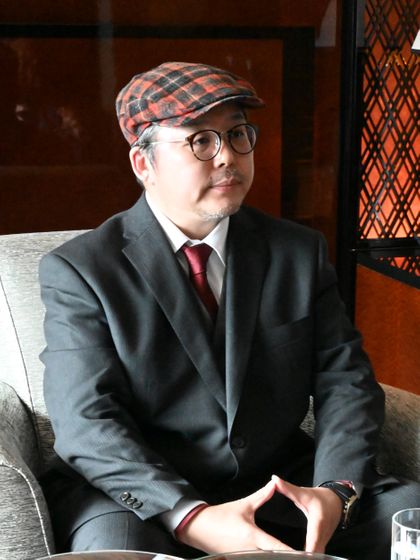 Kijo:
Ultimately, it was a competitor of Cameron and another producer who was negotiating from the former. Then, the producer seems to have a feeling of crisis, "We are trying to make a drama with a gun dream called" Dark Angel "" leaked . Then, when asking the director Cameron as a question, a sentence written by Cameron himself and a fax written with an autograph signature are sent and "I have nothing to respect, I respect" gun dream " I was doing it. " "In that case I will believe in Cameron" and I entered a full-scale contract negotiation. It was a tough negotiation so I tried variously about 2 years, but in the end I finally signed the contract and the contract was signed around the end of 2000.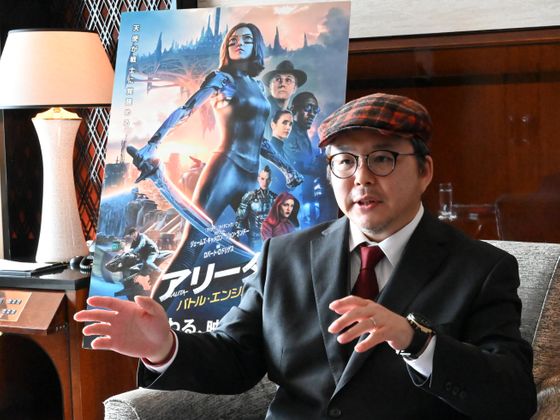 Kijo:
When Director Cameron talked to Japan and talked to him, he said "I want to write a scenario properly and I want to supervise," "Arita will be screened in 3D movies." At that time it was in front of "Avatar" so it sounded like a "3D movie ......" like a dreamlike story. At that time Cameron also had another movie plan, and as I made a promise to contact him by the end of 2003 if I decided to make the "Arita", since there was actually no contact "I decided on one more person," he said. That other movie was " Avatar ".

Coach Cameron made a great hit with "Avatar", but the situation where there has not been a long time since then has continued. So, when I saw the news that Cameron updated the diving time record of the Mariana Trench at the exploration boat, it says, "It's not a dive! You can make a movie!" (Laugh)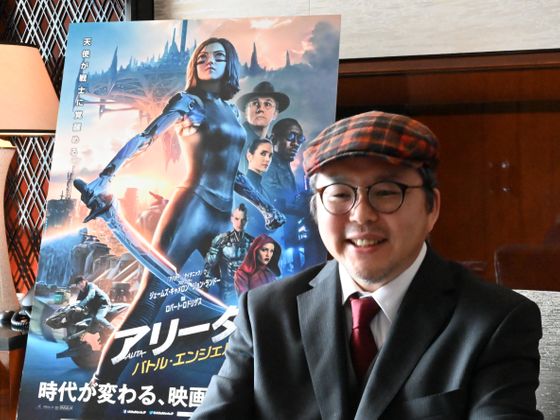 Kijo:
Producer John Landor came to Japan in 2016, "I am going to make" Arita ", the manager will be in charge by Robert Rodriguez". At that time I showed a variety of concept art slide shows and had the director Rodriguez rewrite the script written by Director Cameron to read the Japanese translation. It was so funny that I thought that I wrote the original work (laugh). I felt this was reliable, so I never ordered a movie from me.

G:
"I already read the Japanese translation of the movie script" on Monday, January 24th (Tuesday) entry of " Kimagure Yukito Book " of Kiroki 's "Entry to the States !! " However, it is incredibly funny ... every feeling of various human beings is drawn and dramatically developed ... It is a masterpiece. "As a script in this movie conversion, in particular as the original author," Here is a very script for making reference What is the point that I became it?

Kijo:
I have already seen the main story 4 times in preview tours and premium tours, but the fact that I felt as a creator was that the connection of the scenes, that is, the composition is very good. There is a rhythm, and it feels like "Why do you bring this here?" Every scene is a name scene. There are not so many useless scenes and it seems that it is made only of name scenes, movies with wonderful composition are not easy.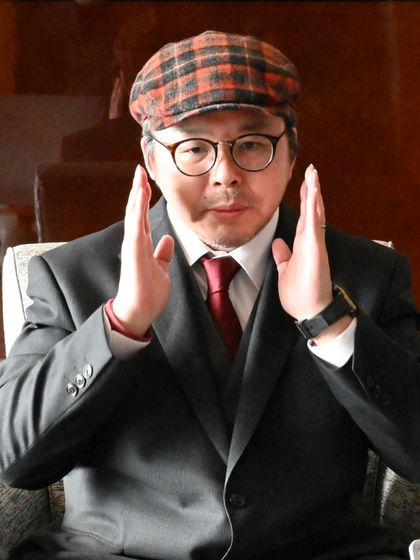 Kijo:
In other places, there are places to remember the dejaju "There is a scene similar to my manga" (lol), since the director has completely digested it as his own and draws it in his own world view, There is no incompatibility feeling at all. If the fans watch, there is a discovery that "There is a scene that fits the original," but there is no discomfort even if an unknown person sees it. I should not miss the original fan, but I was deeply moved by the unfamiliar person to see it as an interesting movie.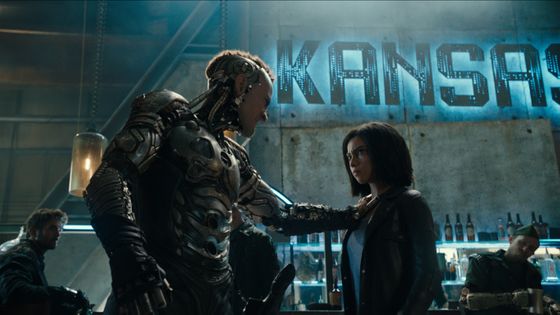 G:
The word "composition" is often written in blogs, but how do you capture the "composition" in drawing manga?

Kijo:
Comics are the smallest unit in manga. The smallest manga is a single comic manga, becoming 4 comic manga when growing a bit larger, it becomes a story manga after coma goes through many pages. Frequently, I say "starting and rearing" or " defense breaking ", but I did not understand it when I was on the run. I understand it by reason, but it is not a reason. With the body I do not know.

I used to refer to music videos. Especially " Thriller " by Michael Jackson. That is a wonderful short film. So I knew that "flow" is such a thing. Even if it says "get on and off," there is no need to be divided into four. It is OK even if it is "get up, acceptance, acceptance, approval ......", or may end with "transformation". Since I was struggling with the composition a lot, I had a hard time, so I came to have a family statement when I became a professional.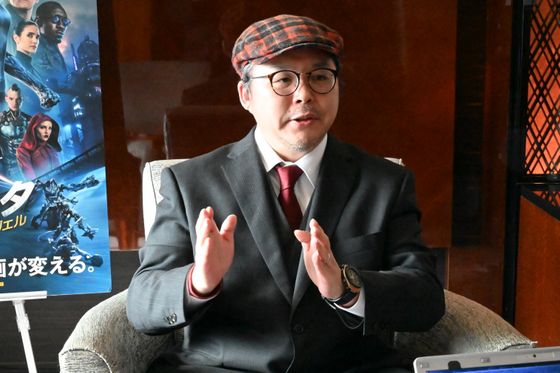 Kijo:
I also like Cameron's " Terminator 2 ", but I wanted to figure out what kind of magic worked from the first scene and get drawn into the movie, and I watched it over and over again. Twenty years later, seeing "Arita" in this way, it is understood that the composition of the director Cameron is very basic and does not do strange things. Well, Cameron does not do that kind of thing, although it often depicts "Why did it happen" with reminiscence when he entered from the sudden battle scene and drew the crowd. Cameron's way of doing begins with scenes without dialogs at first, I will introduce it step by step, but this is very polite. There are things that appeal to poetry and emotion in each scene. And when I saw the character 's standing position I felt like I was deeply into that world. It is also in "Arita", is not it?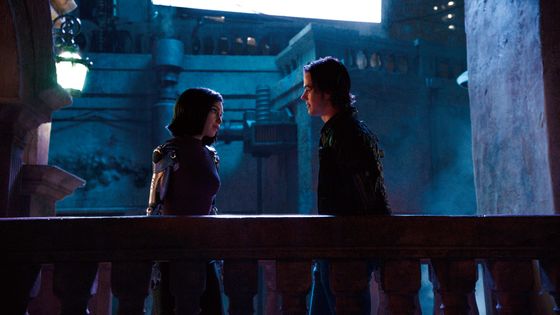 G:
I see. As for the talk a little away from "Arita", I would like to ask about what worried about Mr. Kijo. Mr. Kiroki says his life is quite detailed in " Yuki and Chronicle ", but since 1986 after the story of 1985 that he was a newspaper scholar but did not go to school 1988 is an empty line. What on earth happened to these days?

Kijo:
Although he was doing "doujin activities" ... Although speaking about being good, since it was a countryside anyhow, it was not such a distance as to be able to go to Comiket, so I just drew "doujinshi-something" . It is not a so-called secondary creation, it is a complete original. Before becoming a professional, I drew a lot of short stories of various concepts in order to digest artistic direction I wanted to do, in other words, those not commercially suitable. Although it has hardly been left as an achievement. I have been using my bytes all along (laugh)

G:
Also in the item "Yuki to Chronicle" in 1972 entitled " Age of Monster Painting - Discovery of Shadow Picture Method "

What was also distinguished was that he did not draw Ultraman and other hero at all. It draws only monsters with reptile-like features to the last.
I think that only Reptile / Amphibian likes reflected, but perhaps it seemed to feel sympathy by a monster representing natural chaos rather than Ultraman, which represents the human social order.
In fact, I was thinking at that time that I was closer to a frog than a human being. Let's use this story for another occasion.
There is, "Is it closer to humans than frogs" ... ...?

Kijo:
In Kashiwa City, Chiba Prefecture, which lived at that time, there was a residential area now, but at that time the house was also sparse and there was no child of the same age. Speaking of the game, I tried thrusting into the bushes, jumping into the puddle, and if I think about it now, I was a wild boy. Because it happened that the body is bigger and stronger than the surrounding creatures, with the brutality peculiar to the child, I caught insects and killed and killed. If I met an animal bigger than me, I lived in a world different from the human society in which the reason is that myself will be killed according to the laws of the natural world.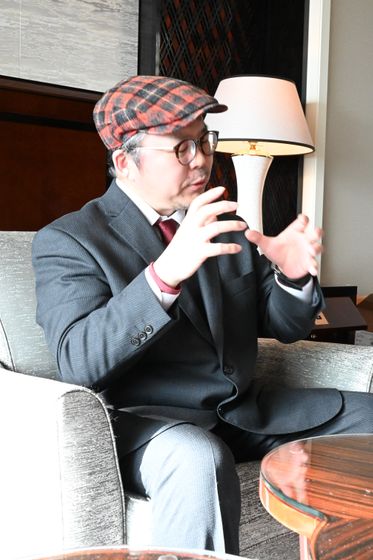 Kijo:
After entering elementary school and being taught various rules of human society, I was a shy child, so I kept it well, but I did not understand it. It was as if it was "an animal quietly scared", and seemed to be essentially myself elsewhere. Even at moral time, I can understand what is written in textbooks, but I can not answer well if asked by the teacher what it means.

Because I was such a child, I could not get to know something like "human society". Although I was drawing cartoons since I was a child, the star of a monster from which humans do not come out was drawing manga on the stage. After growing up, I was influenced by Mr. Zenzo Matsumoto and Takezawa Togei of " Cobra ", but still I could hardly draw humans. Even after becoming a high school student and being able to draw human beings by imitating the picture of Yoshihiko Yoshikazu painting, "You can not be a cartoonist unless you can draw a human being indeed", the stage setting has been always beyond the universe (Lol). The stage of "gun dream" is a far away future, but since it is the earth, as a man I can finally land on Earth (laugh)

G:
"Yuki and Chronicle" in 1977 to 1978 " Star Wars came! "

When I learned Star Wars at that time, I was deeply impressed,
"An adult who makes a child seriously seriously without making a stupid story go to the United States!"
Is it feeling?
This impression has soon been changed into a simple dream called "I want to make a movie!"
And there. Although it is said that it did not involve anything in this movie at all, how would you like to involve if you are engaged in film making?

Kishiro - Since I decided to become a movie director at the time I decided to become a manga artist, everyone else has abandoned me, so I do not feel like wanting to collect a lot of people and make a movie for now, but in the old days I felt that the dream I realized in another form is real wonderful, that the dream really came true.

It is really a coincidence, but when I was a child I saw "Star Wars" of the 20th century FOX and I was longing for "Wow, this is a movie!" At the beginning of "Arita" the same 20th century FOX logo as that "Star Wars" appeared, so the impression was reproduced.

G:
Although it is said that 3DCG was introduced for 20 years ago, what triggered to introduce 3DCG?

Kijo:
Actually I liked 3DCG wireframe very much since I was a junior high school student, I bought a collection of 3DCG collections and watched it. I also bought the computer because 3DCG wanted to do it, but at the beginning I could only do simple things, "I do not want to do it!" Since I was about 2 million yen at the time 3DCG making software I was using now, I thought that "I will become someday rich". At that time there was no document bound properly, only the one which is like a bundle of paper was probably included.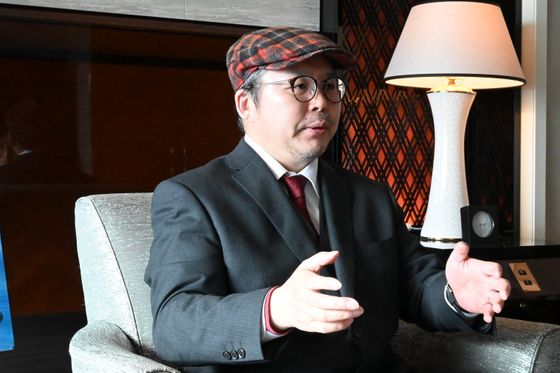 Kijo:
The price finally settled around 1997, it came to attach proper instructions, and it finally became usable. So when Shueisha gave a lavish book of "Gunmachine", it introduced it for cover making. At the time, I did it to the place where photo realist can do, but photoreality is very incompatible with manga .... Now I am using it as "I only need to extract contours". The technique I am doing now is the technique I learned around 1997-2000.

G:
From the standpoint of actually making manga using 3DCG, how about watching 3D movies like this one?

Kijo:
The dimension is already different. Even though I use a PC at home, my PC stopped and I could not do what I was able to do yesterday. Next time, if I have a meeting with the technical staff of the movie, I'd like to ask "Do you have that kind of thing?" If people at that level write the program by yourself and it seems to solve it on the spot.

G:
In drawing, there seems to be a complicated process incorporating analog and digital, but why did it become such a method?

Kijo:
I think it is the smartest to complete all in digital, but recently the introduction of liquid crystal tablet has recently been done, so analog is far faster at the moment. It is a feeling that it is becoming a compromise proposal that you do it in analog where you do it fast, doing it in the digital, and doing it in the digital faster in the digital. I think that I go back and forth slightly analog and digital.

There was a rough decision to decide the layout when creating an object with 3DCG, "I drawn the drawing to the utmost, but the position shifted a bit and it is too hard to redraw from now." Because it is easier to do, it will take some time, but now it is the way it is now.

G:
How long does it take to create a name?

Kijo:
This is taking a lot of time and it is about a week at the shortest. I was not able to boast so much, but it took me about a month.

G:
From the reader, there is a time saying, "Why do you come up with this story?"

Kijo:
It may be inappropriate as it is pointed out that it is a mistake recently, but there is a story that the left brain thinks logical thinking and the right brain govern abstract thought. First of all, I will enter from left-brain thinking about characters I want to appear and how far I want to advance the story. But since it is possible for anyone to assemble such stories clearly, it is something that can be read immediately if you are a sharp person with a little intuition if you draw manga alone. It is like a routine equation.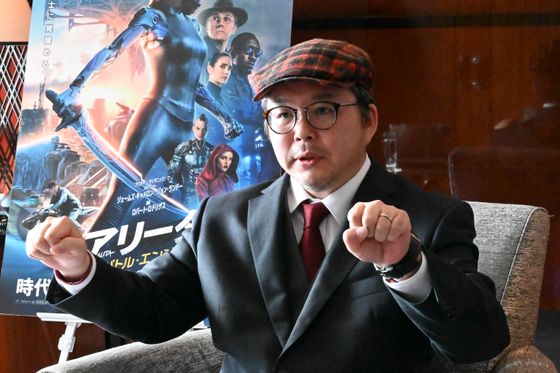 Kijo:
So, when it is not going well, I switch to "Kakien!" And my right brain thinking, and remind me of many images and remind them of many things. If a cool scene is floating from it, it will bring the image to the climax with "This is it!" And even if we talk a bit somewhat, I will bring it to the climax.

Even though thinking only with the right brain, since it is difficult for Tsuji to be fitted, it is repeated many times over and over again to switch to the left brain. When first editing and meeting, we move the character like a piece like looking down from the viewpoint of God, but when drawing a name, I will drop the point of view to the height of the eyes of the character. Then, looking at it from the eyes of the character, the movements of the emotions of the character are visible, and the story starts to move again.



G:
Indeed, it was the expansion that made it impossible to read so far. Finally, from the point of view of the original author, what kind of place do you consider "Arita: Battle Angel" "likeness of gunmen" like?

Kijo:
If it is metallic from the beginning I think that a movie that shows the body is surprisingly rare. Although there are movies of cyborg things from long ago, in many cases the appearance looks like the same as human beings at first, and the mecha can be seen in the injured beat. From the beginning it seems that there was not much bare mechanism.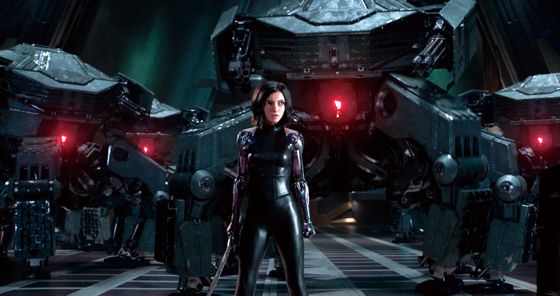 Kijo:
Also, Kuzu Town is good. That bright feeling seems to be enjoyable as Rodriguez's taste often goes out, so I thought "I also want to live."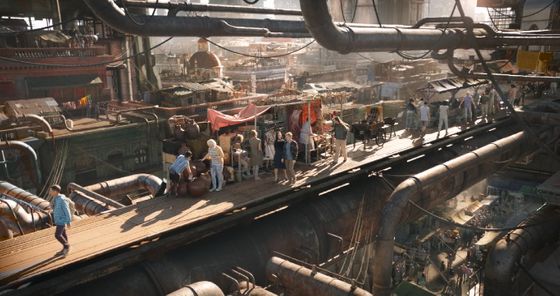 G:
I see. Thank you for all the story today.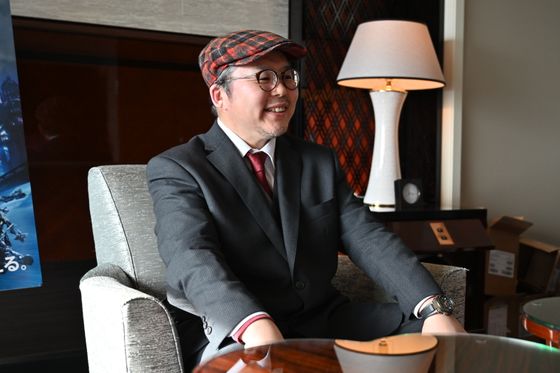 The original author, Yuki Kijashi also took great praise from "Arita: Battle Angel" and screening starts on February 22nd (Friday) 2019. Since it is a seal that it is finished in a work that you can fully enjoy even those who know the original and not so, please visit the movie theater by all means if you are interested.

Movie "Arita: Battle Angel" Preliminary Notice [Angel Adventure] Hen February 22 (Fri) Theatrical release - YouTube

c2018 Twentieth Century Fox Film Corporation. All rights reserved.