I've eaten 'Mako chicken cutlet on rice' and 'Maku chicken cutlet set meal' in which mackerel tofu and chicken cutlets of hot spicy paste mixed together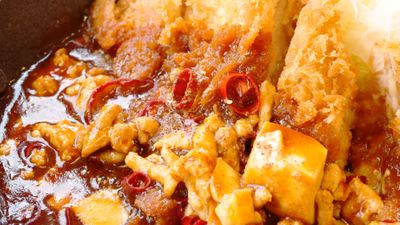 Katsu cooking specialty shop Kaaya offers " Maku chicken cutlet meal " and " Maki chicken cutlet on rice " for a limited time only from February 8, 2019. For those who pursue hotness, I've eaten it because it is a menu matched with a hemp tofu of spicy spicy that is exquisite and a chicken cutlet unique to cutlet specialty shops.

Pork cutlet and bowl "Koya" official website
http://www.arclandservice.co.jp/katsuya/fair/fair.html

Arrived slightly.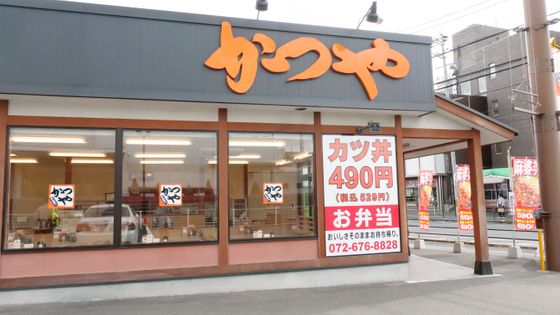 There was a banner near the entrance appealing "Maku chicken cutlet on rice" and "Maku chicken cutlet set meal."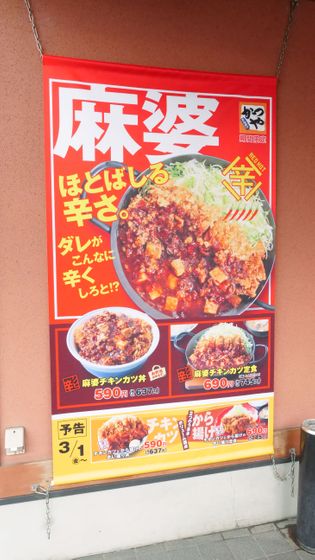 When I entered the shop and seated, he discovered that hemp chicken cutlet adorned the cover of the menu.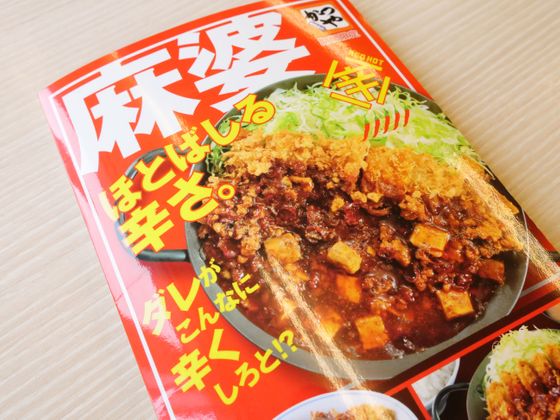 After ordering, "Men's chicken cutlet set meal" (754 yen including tax) was provided in less than 10 minutes. The hemp chicken cutlet pot that entered the heated iron vessel, rice, broth soup is set.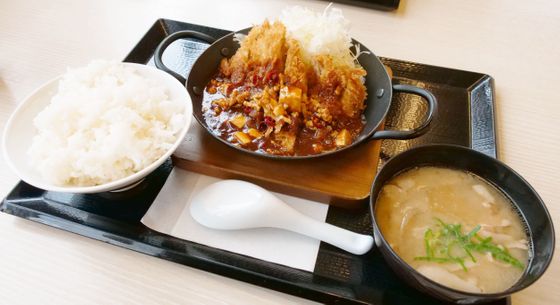 Mako chicken cutlet pot is like this. A strong aroma like a mix of peppers and peppers unique to Mabo Tofu appetizes appetite.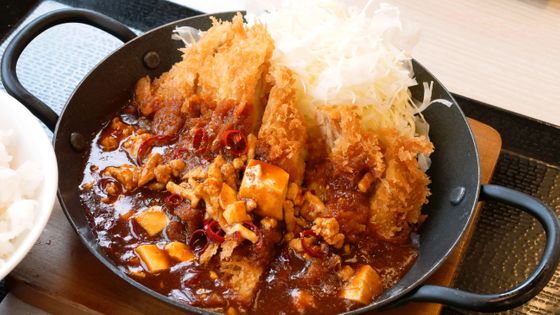 Ground cut tofu, plenty of ground meat and round chili peppers. The maiden sauce that becomes the base is also a color that you can expect quite a bit.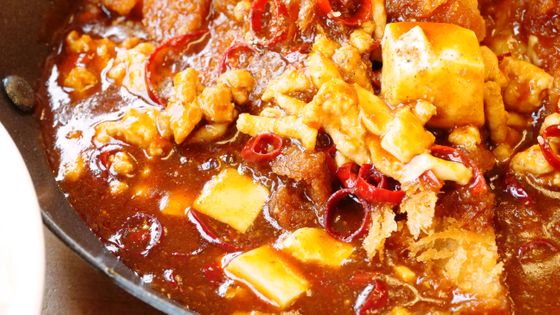 Maiko sauce is also applied to large chicken cutlets.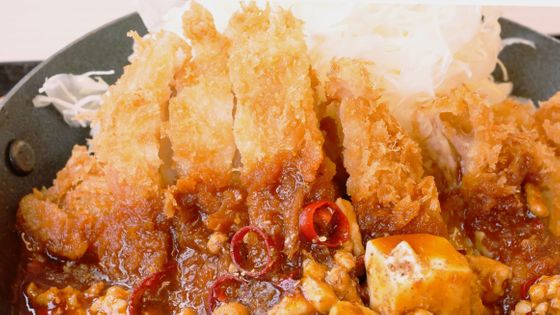 There were plenty of cabbage in the back of the chicken cutlet.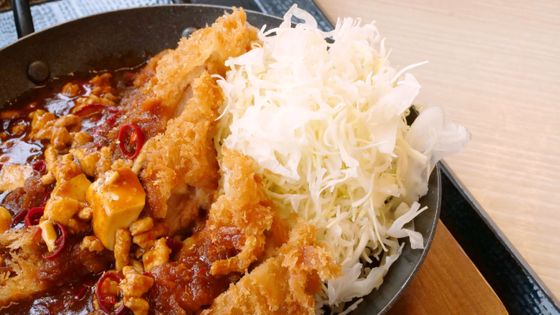 First of all I try to eat it from Mabo tofu, I feel hot pepper's strongness that I can not recommend for those who say "I am not good at it". I entered a lot of tofu and minced meat, the aftertaste was a spicy wax tofu with a scent of peppermint remaining.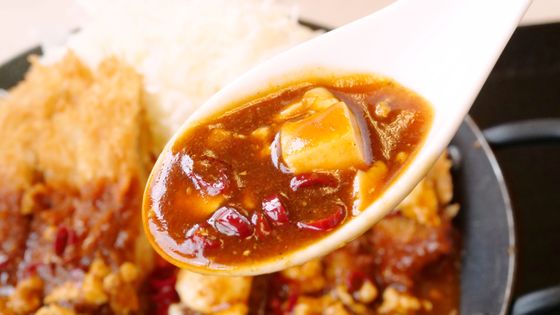 Mabo tofu is an excellent compatibility when eating with chicken cutlets. The majestic sauce is soaked in plenty of juicy chicken coat clothes, I want meal without thinking.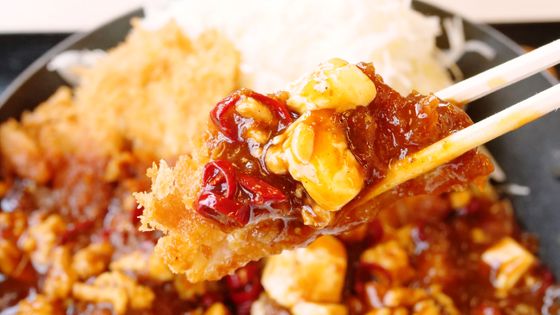 So when you actually eat it on rice and eat it, it 's exactly what you wanted. When I thought that "it is hot," it was also ant to calm the hotness with rice and pork juice.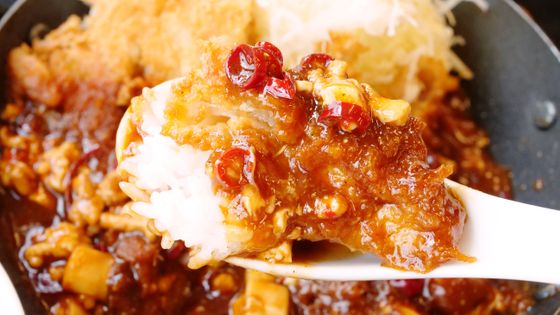 "Mako chicken cutlet on rice" (637 yen including tax) is such a menu, it is a menu where hemp tofu was put on chicken cutlet on rice.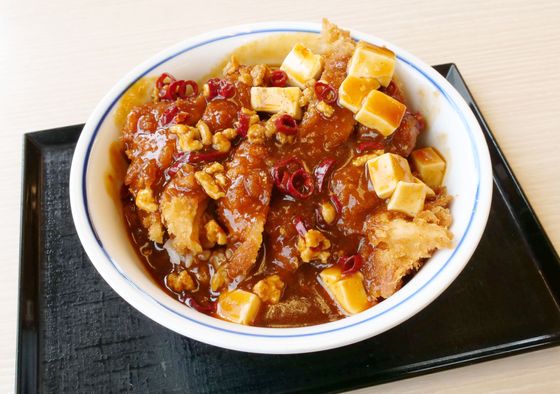 Chicken cutlet and hemp bean curd are mixed together.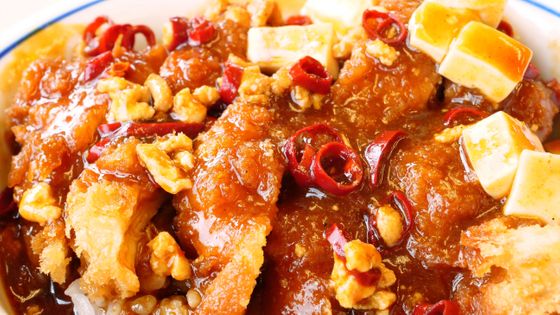 The taste itself is the same as Men 's chicken cutlet set meal ......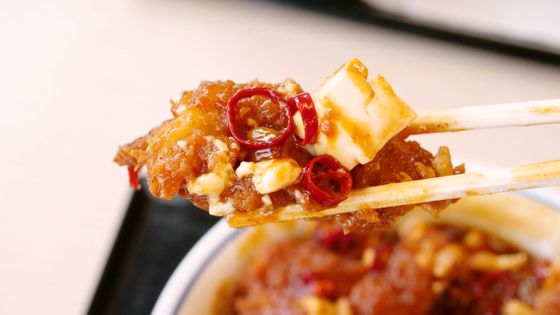 Unlike the set meals which were served with Maijima sauce and white rice separately, there is not a place to escape because bowls are rich in rice with plenty of Mabo sauce. "Because chicken cutlets are painful, I will rest for a break after eating rice ..." It is recommended for people who want to enjoy the hotness very much.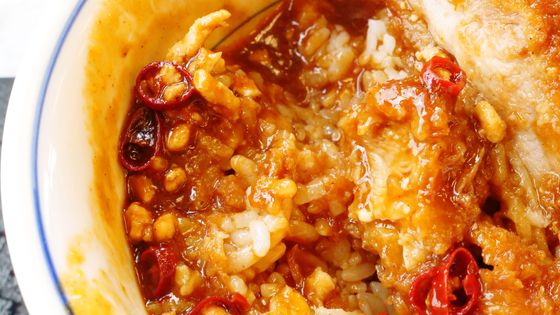 "Men's chicken cutlet set meal" "Mako chicken cutlet rice bowl" is available from February 8, 2019 for a limited time and can be purchased at the nationwide salinity except for some stores.