'LinkedIn Live' of live streaming service appears from LinkedIn of Business SNS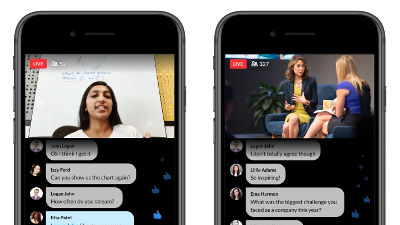 A business-specific SNS "LinkedIn" with nearly 600 million users worldwide is a platform for small business leaders and experts to share insights to promote their business using LinkedIn, a movie We will start distribution service " LinkedIn Live ".

LinkedIn debuts LinkedIn Live, a new live video broadcast service | TechCrunch
https://techcrunch.com/2019/02/11/linkedin-debuts-linkedin-live-a-new-live-video-broadcast-service/

"LinkedIn Live" in which the beta version is released in the United States will be used initially as an invitation system service. However, for users who want to use LinkedIn Live, it seems that contact forms will be set up within the coming weeks. TechCrunch of overseas media says "It is not certain when anyone will be able to make movies on LinkedIn Live".

The screen image of LinkedIn Live looks something like this. Live distribution is also possible, and viewers can leave comments.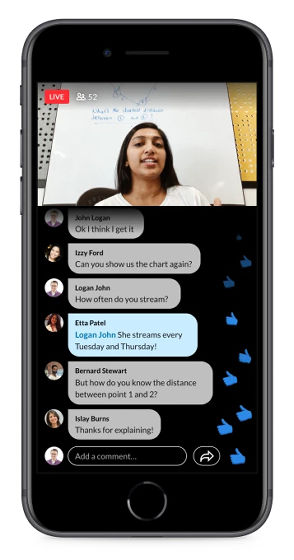 LinkedIn wants the user to contribute movie content that makes a difference with "types of information that may already be seen in news feeds," using LinkedIn Live. Specifically, it shows the state of the conference by influential businessmen and mentors, the live broadcast of the product launch party, the Q & A, and the state of the income and expenditure report.

LinkedIn has decided cooperation with Wirecast , Switcher Studio , Wowza Media Systems , SociaLive , Brandlive which is a third party live streaming application so that sophistication and movie content overflows on the platform.

In addition, as another technical partner, Azure Media Services which is part of Microsoft's cloud division provides movie encoding technology. In addition, Microsoft acquired the LinkedIn in 2016, but since both companies did not compile the product development so far, the fact that both companies came together in the development of LinkedIn Live is a "remarkable exception", noted by TechCrunch doing. Meanwhile, Microsoft's own video call Skype is not involved in the development of LinkedIn Live.

Compared to competitors in the field of social networking, the timing when LinkedIn started on the movie platform is a very late timing. LinkedIn first introduced the video function in the summer of 2017. Although the video function was not compatible with live broadcasting, LinkedIn seems to have experienced increased traffic and increased revenue due to the video function within 17 months of starting the function.

Pete Davies, Director of product management for LinkedIn, reveals that video capabilities have driven the growth of services and that millions of LinkedIn users are using this feature, but concretely We are avoiding mentioning how big the video creators are, and even the details of the number of viewers.

Davies says "live streaming is the most sought-after feature on LinkedIn." LinkedIn Live is designed to allow live streaming experiences similar to other social platforms like YouTube, Facebook, and Twitter. While watching live streaming, you can post "Like", you can also ask the publisher or leave comments in real time. Also, Davies explains that movie distributors can manage comments posted in real time in order to crack down harassing acts and so on.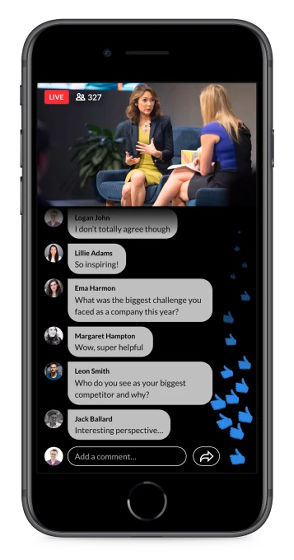 LinkedIn is introducing it for monetization only "video ads" inserted in the video function. LinkedIn does not clarify details on how much revenue is generated by this video advertisement, but according to Microsoft's 2019 second quarter settlement of accounts , LinkedIn revenue recorded a 29% increase compared with the previous term It is. Given that this revenue increase of about 30% is brought about by video advertisements, it is speculated that LinkedIn Live is expected not only as a "function required by users" but also as a major driving force for expanding earnings can.

LinkedIn can also monetize using LinkedIn Live's unique content. For example, it is possible to attract more users by providing a unique experience such as a conference to a viewer for a fee or distributing a specific live event for a fee.

LinkedIn does not clarify the details of this upcoming monetization plan, and video advertisement will not appear on LinkedIn Live at the time of article creation. In addition, Peter Roybal, video product manager, commented on TechCrunch's interview "It could be a way to try some new ideas."