Complete the "HUNTER x HUNTER" match game "Netero President vs. Melem Battle" with overwhelming force into a diorama figure, "I'm grateful I've met you and you've met you so far!"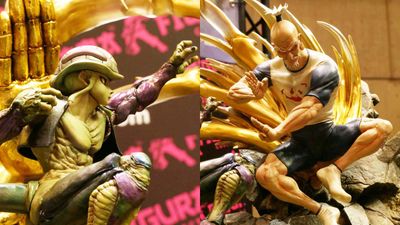 Scale figure production and engaged in the design
Figurama Collectors
from, a very popular work 'by Yoshihiro Togashi
HUNTER × HUNTER
name game of' '
Isaac = Netero chairman
vs
Meruemu
' diorama figures of the works in overwhelming force the game is
Wonder Festival 2019
It was exhibited in
[Winter]
.
Hunter x Hunter Elite Fandom statue pre-order will start 11th February 11pm JST pic.twitter.com/7pJq1Bacc2

— Figurama Collectors (@Figurama 1 ) February 1, 2019


The match between Netero and Melem, reproduced on the 1/6 scale, is 76.2 cm high, 69.9 cm wide, and 64.3 cm deep. The figure that glows golden under the light is such that people on the road will stop their feet unintentionally.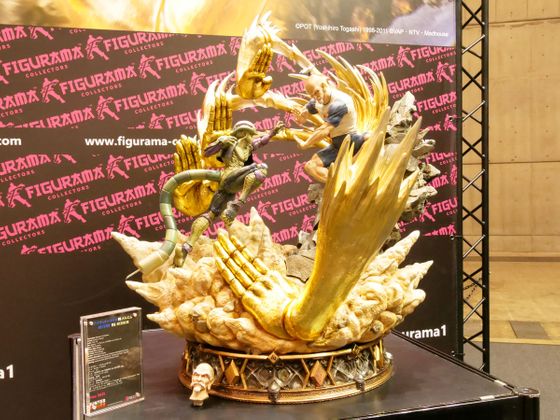 The golden hand that is sent out from the President of the Netero to the Memem is a reproduction of the Hyakushin
Kannon
, which is the net ability of the Netero President.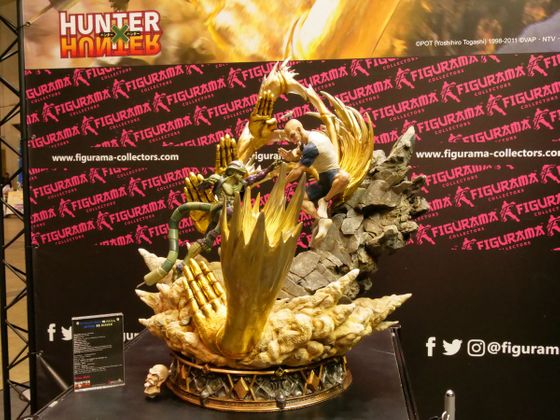 Even now, they cut off a moment of tension that seems to be mixed.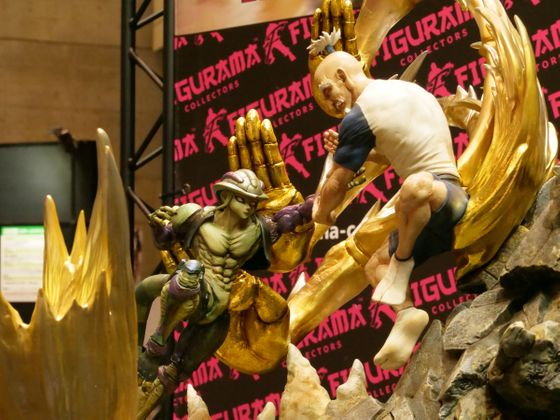 Melem, the king of the chimera ant whose overwhelming body looks overwhelming in a neat profile ...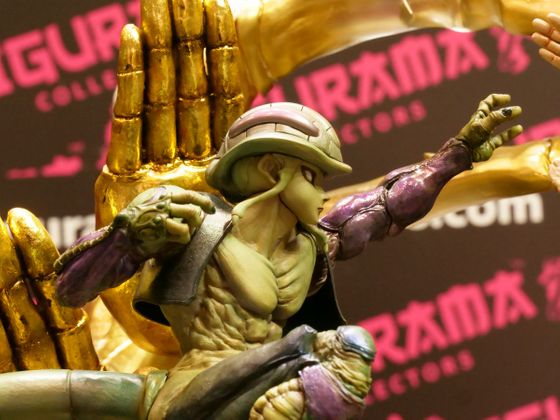 I am looking at President Netero from below with a sharp eye.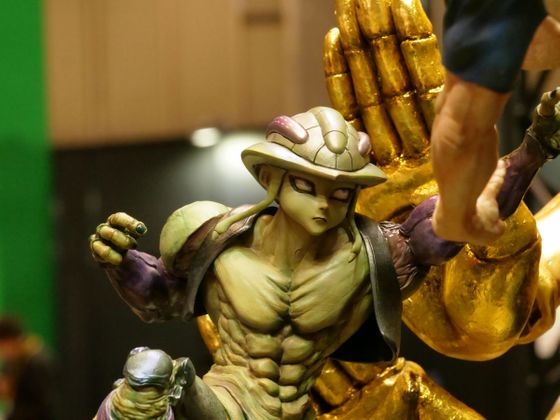 The whole image looks like this.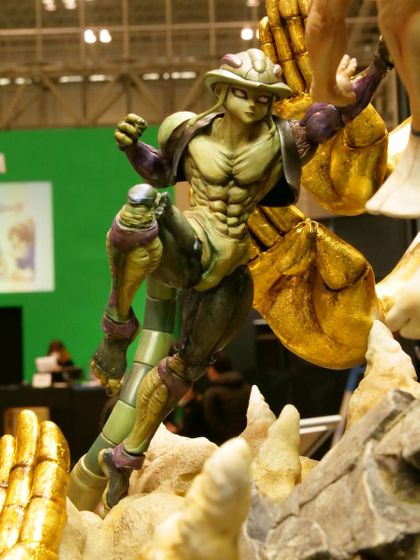 The long tail, which is also a distinctive weapon, looks like a whip.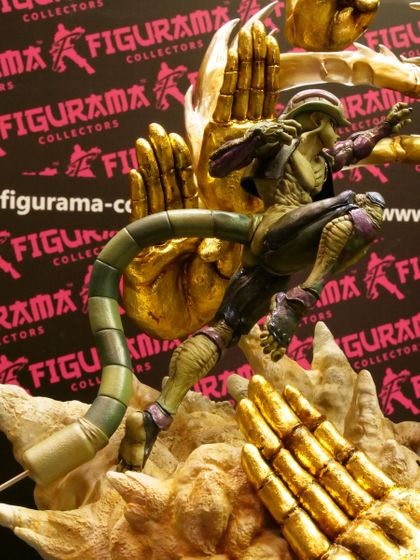 On the other hand, the president of Netero is in the style of T-shirts and foot bags on the raised muscles.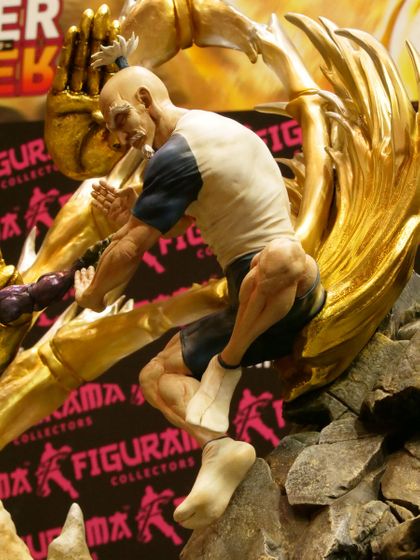 The look that appears to be closing the eyes makes you feel that the mind is sharpened.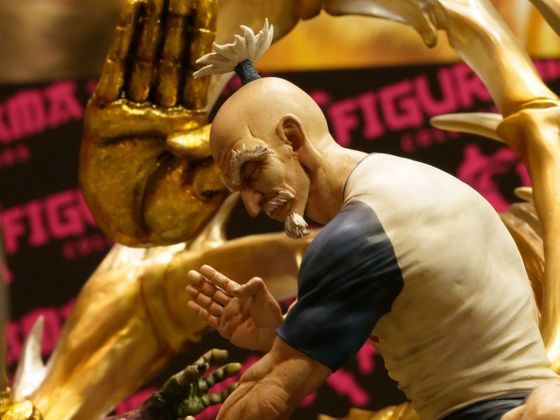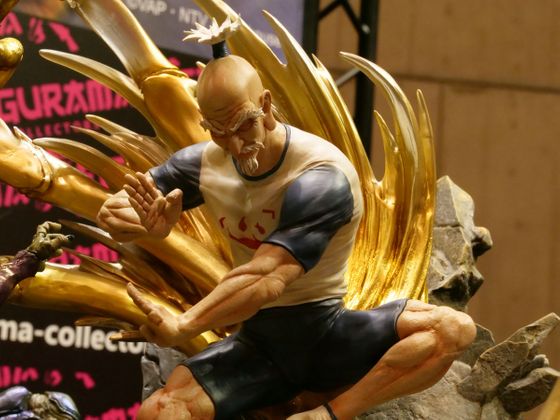 Also, the Figurama Collectors team has correctly translated the names of Netero and Melem into hunter characters and embellished them on the base of the diorama figures. You can see the amazing heat of the production team.

HxH Alphabetic Base
Worked Closely With We The Licensers In Order To Accurately Translate Both Netero'S And Mereum'S Names From Japanese Into The Hunter X Hunter Alphabet And Then Used The Unique Symbols To Embellish The Diorama'S Gilded Base.

AttoHxHSource Attolifeofamhi AttoHxHStuff Pic.Twitter.Com/BCOiClnZ5v — Figurama Collectors (@Figurama 1 ) January 29, 2019


As an example of the hunter character so far, in the case of Gon Krapica Kirua Chloro Hisoka, it is written as follows.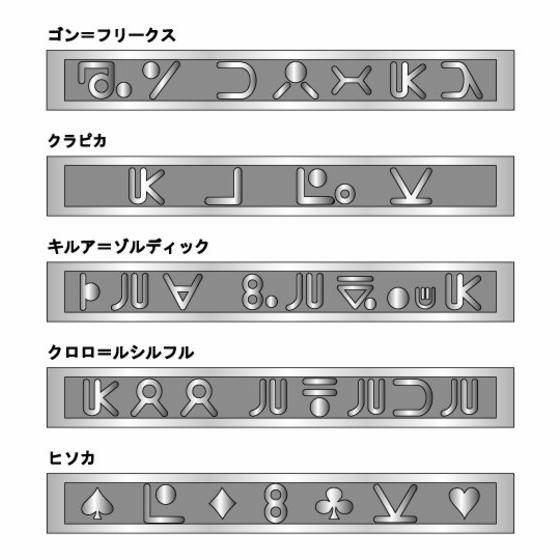 When going around to the back of the figure ...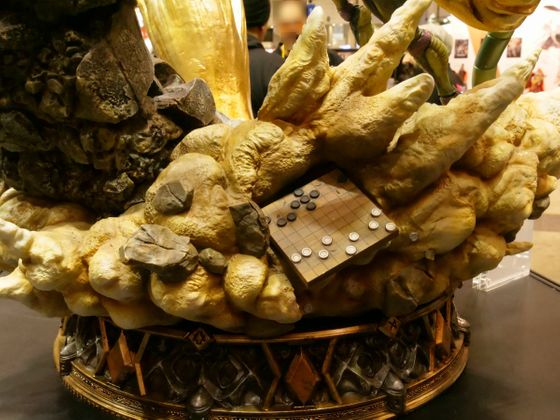 The board of '
Army
', a board game that appeared in HUNTER x HUNTER, was hidden.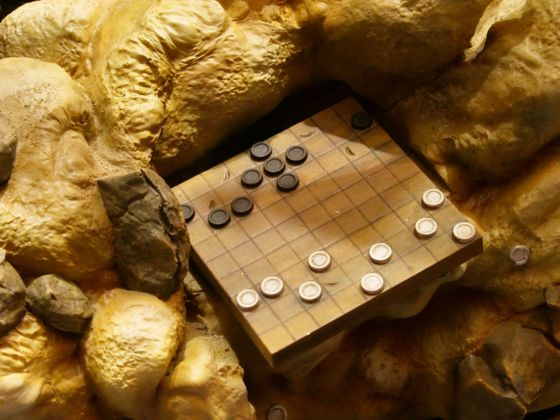 In addition, Figurama Collectors will start pre-booking of diorama figures on the official site from Monday, February 11, 2019 (Monday).

Hunter x Hunter Elite Fandom statue pre-order will start 11th February 11pm JST pic.twitter.com/7pJq1Bacc2

— Figurama Collectors (@Figurama 1 ) February 1, 2019