I tried a retort curry 'chosen and popular store chicken curry' which reproduced the taste of the popular shop chosen in the eating log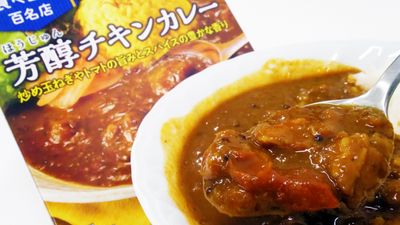 Gourmet site Gourmet site The ' Chosen and popular shop ' series which reproduced the taste of the curry shop which was popular among users especially in the eating log , " Feel chicken curry " is added from February 11, 2019. The retort curry supervised by the chef of " SPICY CURRY Luca (ろ か) " which was elected as " eating log curry hundred store " for 2017 and 2018 for 2 consecutive years is chicken curry's juicy chicken It is said that we thoroughly reproduce the rich flavor that the spices interwoven, so I tried it ahead of the other.

The taste of the popular store's prejudice can be eaten at home! "Selected and popular store" [Yeo Chicken Curry] Launched nationwide from February 11th | News Release | Company Information | House Food
https://housefoods.jp/company/news/news1001002157.html

"Rich chicken curry" × Luca development secret story | Selected and popular store | House retort curry | House Food
https://housefoods.jp/data/retortcurry/ninki/index4.html


[Retort curry on sale! February 11
We supervised 'Yoshitaku Chicken Curry' which will be released next month from house food! We have a finish focused on the fragrance of spices ♪
The development confidential story will be published soon at House Food HP. We would be pleased if you could enjoy it even at home (* ^ O ^ *) https://t.co/Cc5khFSuyV

- spicy curry Luca ~ ろ か ~ (@ spicycurryroka) January 9, 2019

The package of "chosen and popular store Yeo chicken curry" looks like this.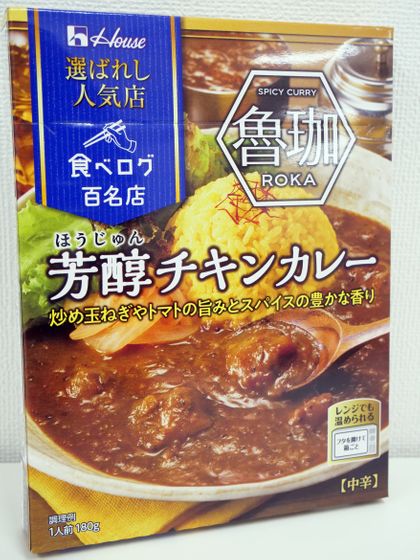 In the lower right corner of the package is stated as "Can be warmed even at the range". It is hot and hot.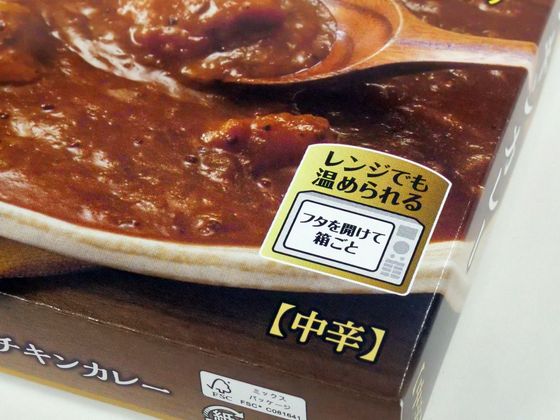 Looking at raw materials, there is only chicken curry and "chicken" is listed first, but there are also plentifully used vegetables such as "tomato puree", "saute onion" and "dry onion" I understand.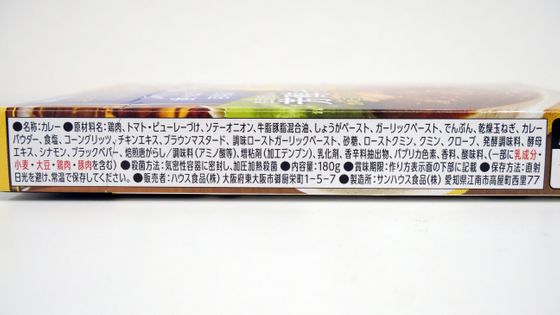 Heat amount per meal is 182 kcal. In the table of the package is described as "medium spicy", "pungent rank" is 4 in 5 out of 5.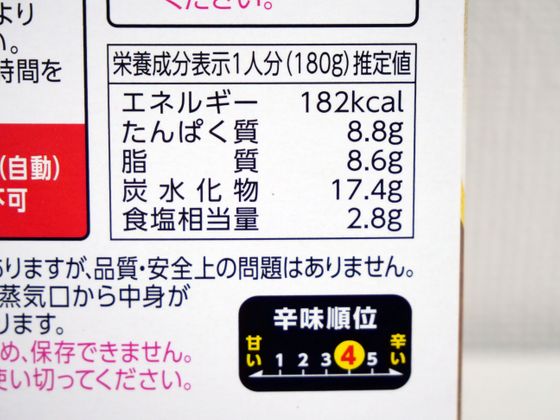 The heating method in the microwave is written on the back of the package. If the number of W of the microwave oven is 500 W, it is 1 minute 50 seconds, if it is 600 W 1 minute 20 seconds is a guideline. Microwave ovens of 700 W or more can not be used.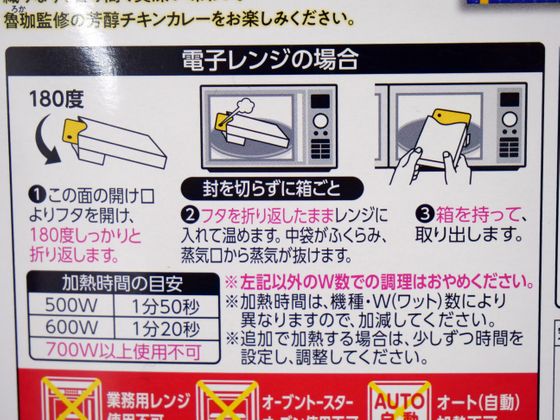 Of course, heating with a hot water is also possible, so heating can be done without problems even without a corresponding microwave oven.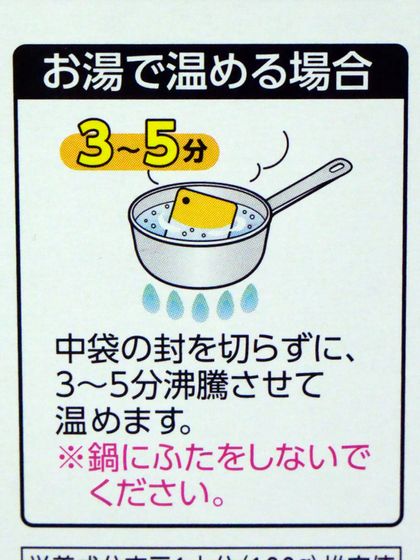 I will heat it. Push in the "opening" on the back of the package ... ...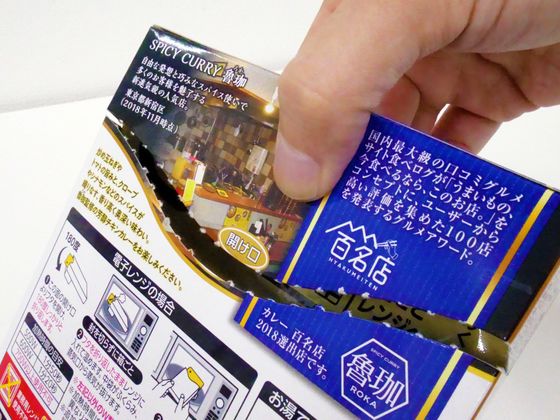 It turns back by 180 degrees.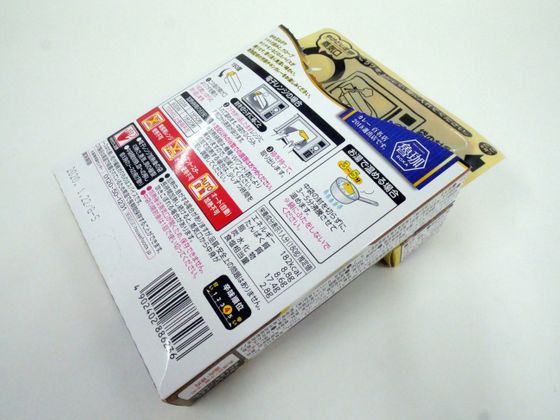 There was a steam port in the inner pouch to let steam escape.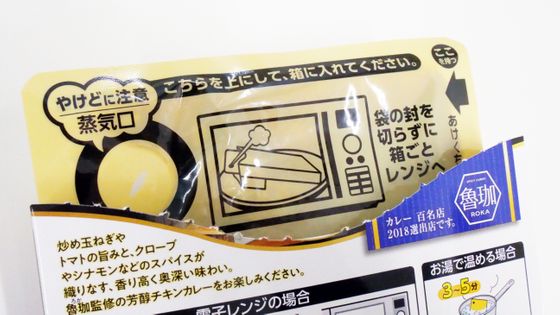 I put each box in a microwave oven.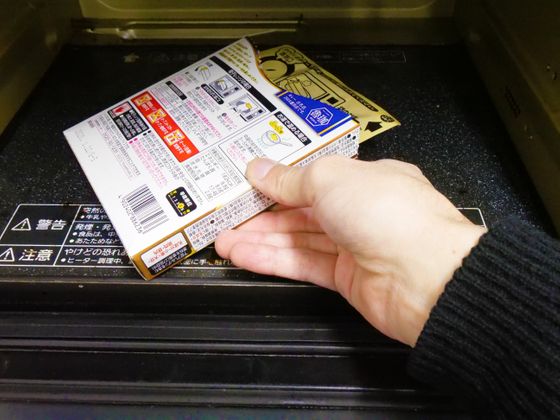 After checking that the output is 600 W ... ....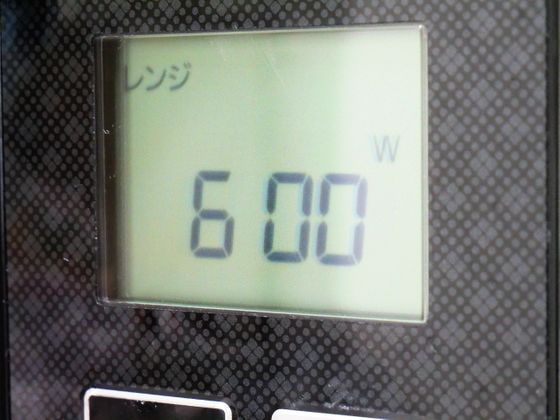 Set the timer at 1 minute 20 seconds and start heating.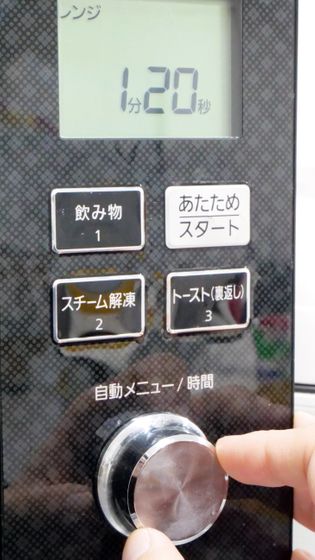 When heating was over and the microwave oven was opened, the steam coming out of the expanded inner bag was filled in the microwave oven.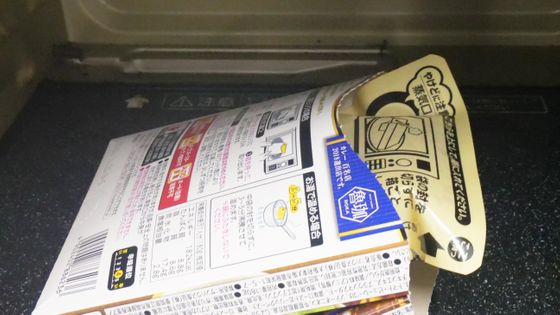 When steam goes out and the inner bag returns to its original size, cut off the seal ......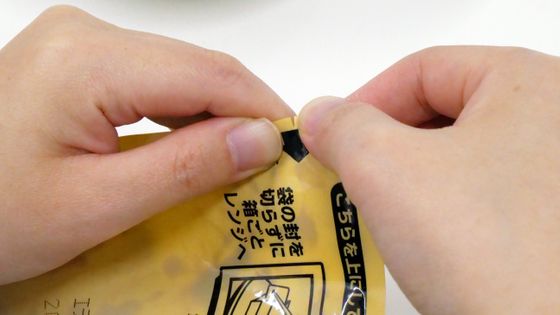 Put the inside curry roux on top of the dishes on the dish.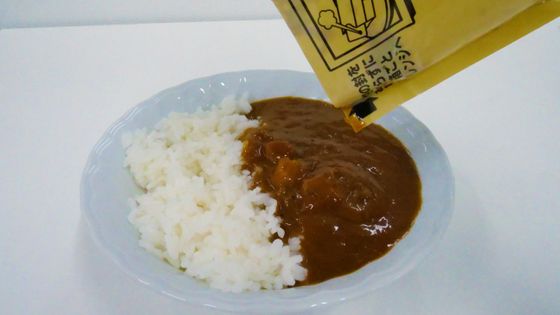 "Selected and popular store Yeo chicken curry" has been completed.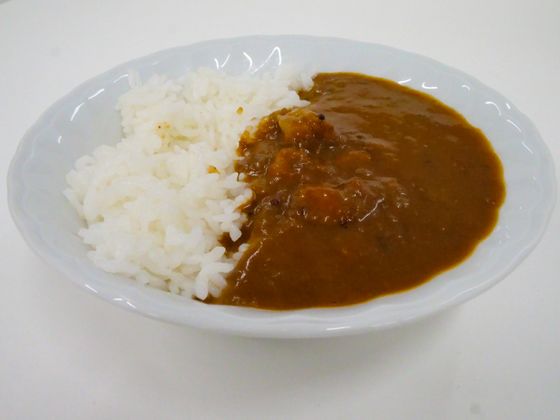 The thing that I felt when eating was that the depth of the scent is different from the retort curry we ate so far. As the chef of "SPICY CURRY Luca" talks "Curry enjoying spice aroma", a rich fragrance of spice fills mouth every bite.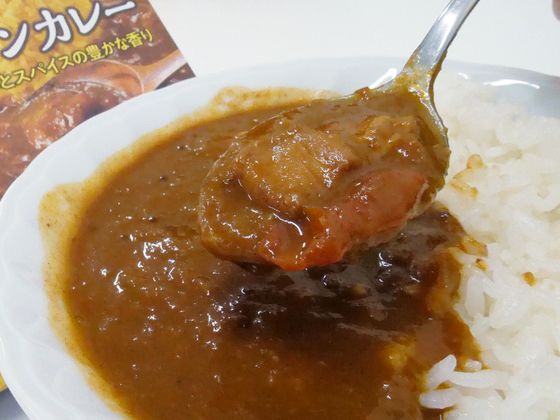 Taste was added to the tomato sour and rich in sweetness of onions, and it matched well with the delicious juice flavor that oozes from chilled chicken meat. I feel solid pungent but it is finished like a rich feeling of spice taste rather than mere stimulation, so it is a dish that you can recommend not only to the spirits but also to those who are not. According to the chef, the person who is not good at hardness adds about 1 teaspoonful of yoghurt to 1 pack and mixes it, the taste spreads as it becomes mild .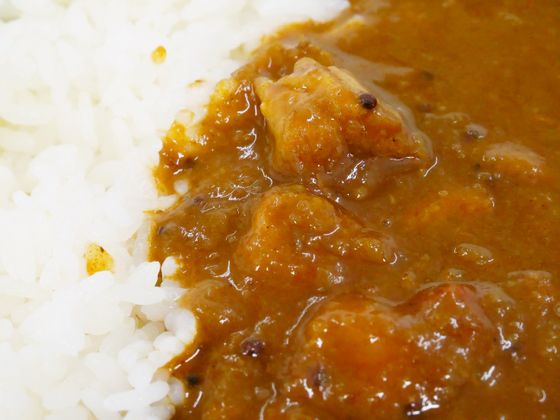 "Selected and popular store Yeo chicken curry" is planned to be sold at retail stores nationwide from February 11, 2019, and the price is 339 yen including tax.