I ate 'jizzy chicken thigh meat and eggs cooked briskly with Matsuya' chicken and egg miso simmered hot pot sauce '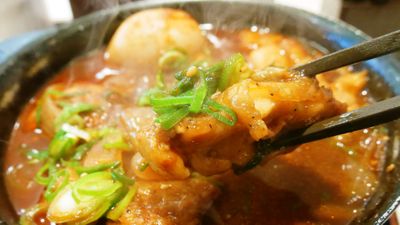 From February 5, 2019, " chicken and egg miso-simmered hot pot sauce " chicken thigh meat and eggs simmered in a miso soup appeared in the menu of Matsuya. A new menu using Misuzu special made with a combination of miso flavor and spicy hot taste It is a perfect match for the cold season when the body warms from the core so I went to Matsuya and ate and eat it.

I arrived at Matsuya.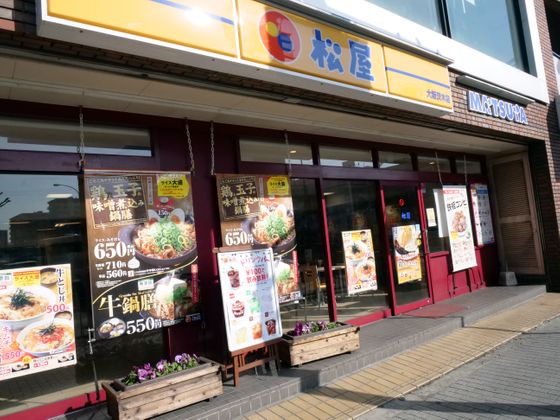 There was a climb in the store that appeals the appearance of the new menu.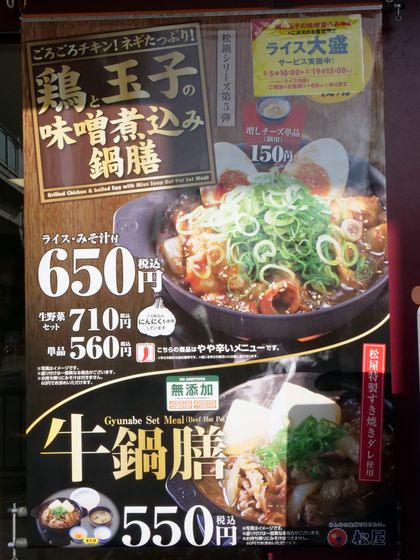 After entering the shop, after 5 minutes about 650 yen including tax "chicken and egg miso simmered hot pot sauce" has been brought. In commemoration of the launch of the new menu, we changed the order from rice soup to something until free until 15 o'clock on February 19, so it was a free service, so we ordered rice.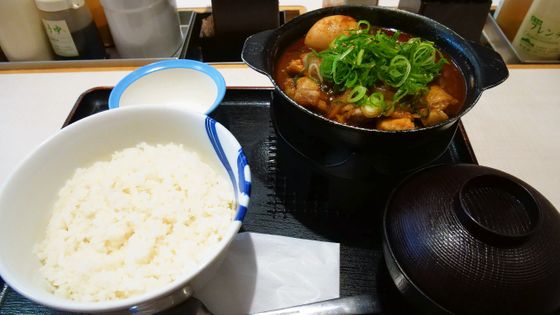 The pan boiled down with a solid fuel fire, and the fragrance of miso grew up as soon as it was carried, stimulating appetite. A white sesame seed hangs on a notched minced meat with plenty.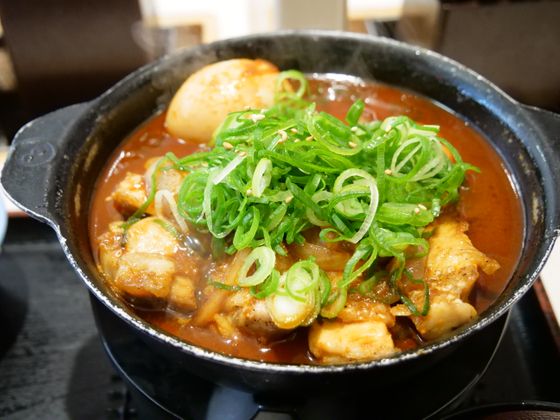 Miso soup comes with fried tofu and wakame.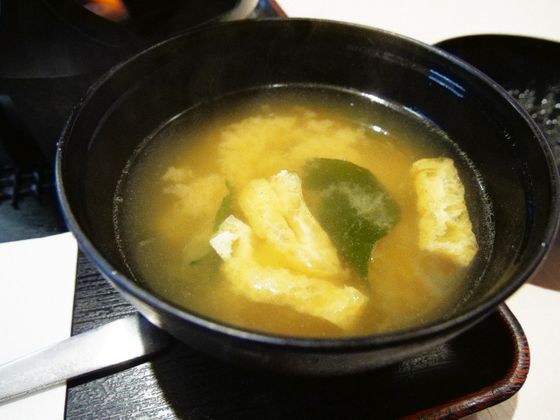 As soon as I tried eating a chicken thigh meat, juicy meat juice came out from the meaty texture of the texture. Spicy sweet spicy miso sauce and taste of the meat juice intertwine each other and complement each other.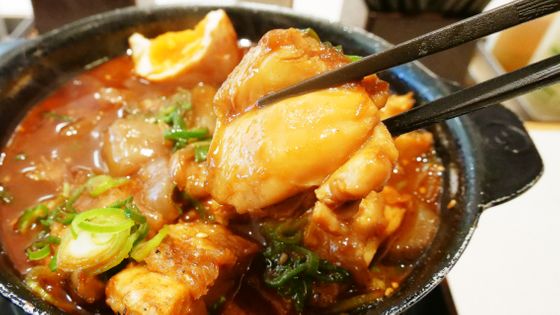 Sprinkling is a rich flavor of miso, sprinkling with a spoon and trying a bite is like spicy sweat from the whole body. However, it is not so hot that it can not be eaten because the tongue is stingy, but it matches well with the sweet miso 's richness, and it is finished in a taste like just spicy.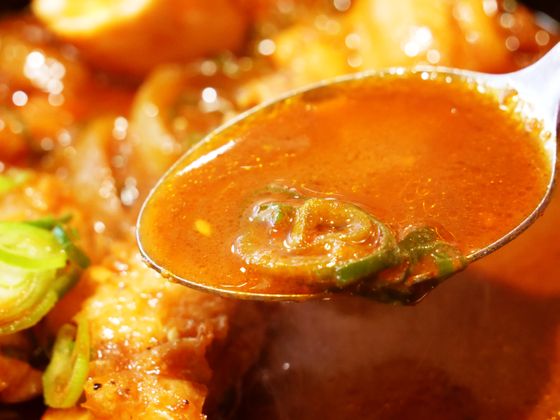 The boiled egg has a taste of Dashi firmly in the middle and is smoking.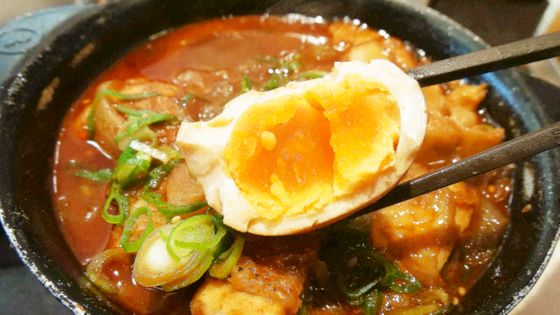 Solid fuel was burning for a little over 20 minutes, so even if you enjoyed it slowly, you could enjoy the hot pot of azatsu until the end.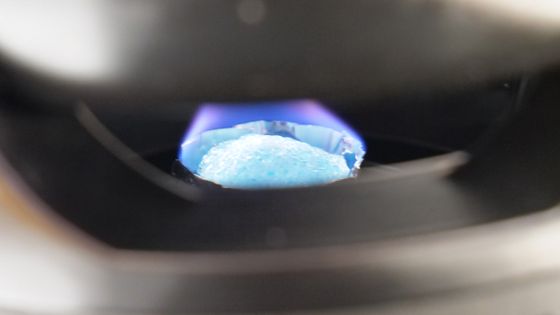 "Miso simmered pot-salted chicken and egg" is sold at Matsuya stores nationwide except for a part from February 5, 2019, and the price is 650 yen including tax. Take-away is also possible, but miso soup does not adhere. Also, we do not handle it at some stores such as Oi Racecourse Store, Nishinomiya Naosuke SA Store, Kwansei Gakuin University School Store, etc. Please be careful.