Exact appearance and taste just 'Drinkable bamboo Shingen mochi' Lawson limited 'Kikyo shop black nectarine rice' tasting review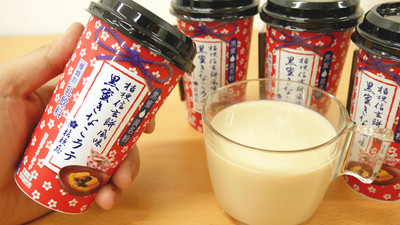 Flour was plenty of over the black honey cake " bellflower Shingen rice cake is the Yamanashi Prefecture, a long-established confectionery maker, known for" Kikyoya is to Lawson and the tie-up, finished to drink the flavor of the bellflower Shingen rice cake as it is "Kikyoya black Honey Kinoko Latte "has appeared on January 29, 2019 only in Lawson. I was curious about what kind of taste it would be like when that bamboo shrine rice cake drinks, so I actually bought it and drank it.

Kikyo Shop Black Honey Kinako Latte 190 ml | Lawson Official Site
https://www.lawson.co.jp/recommend/original/detail/1361051_1996.html

The package of "Kikyuya black honey kinako latte" is designed to imitate the cloth package of Kikyo Shingen Mochi. A flower of white china was drawn in the red ground, and a purple strap which became a butterfly was also printed. In addition, the name of the duplicate shop is attached to the lower left of the "Kikyo Shingen Mochi Flavor Black Honey Kinako Latte" written in dark blue.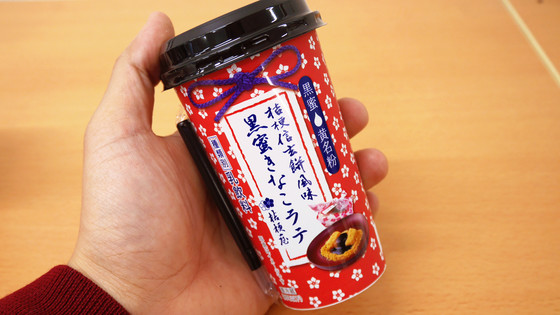 Also, at the lower right of the name there is a picture of Kikyo Shingen Mochi which was full of black honey and mushrooms ... ...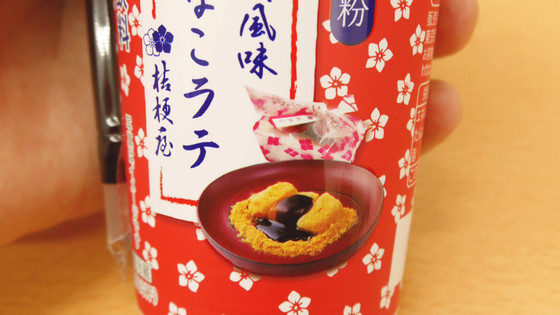 On the other side, Kikkawa Shingen Mochi was appealing.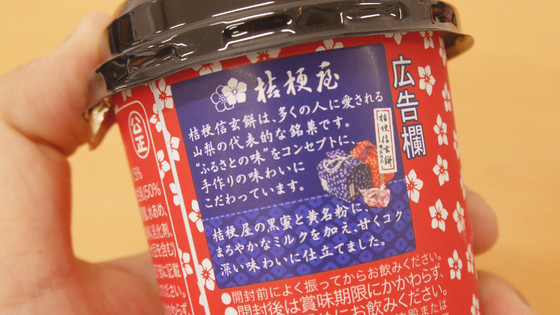 Raw material name is like this. Latte is a milk drink, which contains raw milk (less than 50%), dairy products, sugar, vegetable oils, as well as familiar ingredients in Japanese sweets such as powder candy, black nectar, water syrup and kinako powder.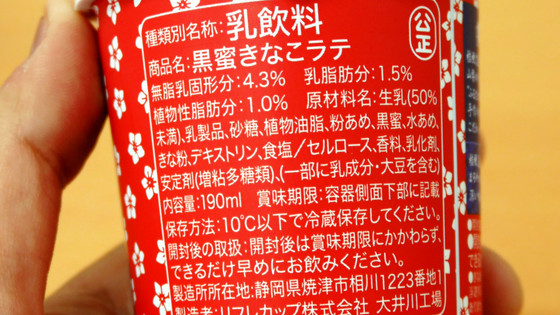 The quantity is 190 ml per one, and the calorie is 150 kcal.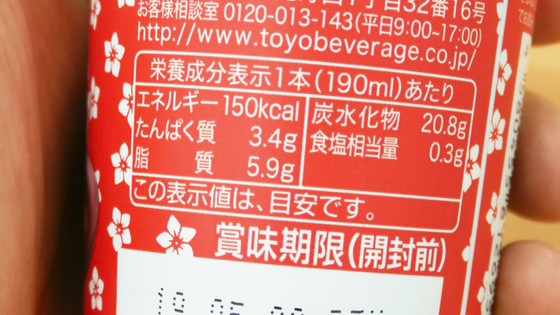 Originally it stuffs straws and drinks ... ...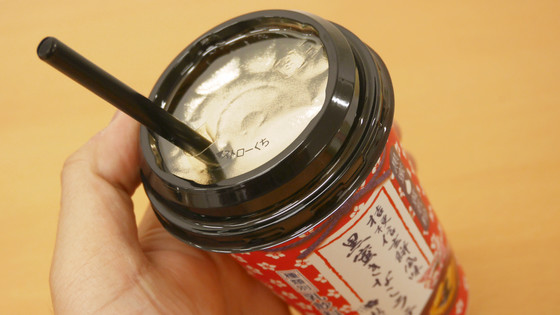 I was concerned about the color of Latte, so I will move to the cup and drink this time. The inner pig is golden and gives a classy luxurious feeling to old plastic cups by old-style Japanese sweets.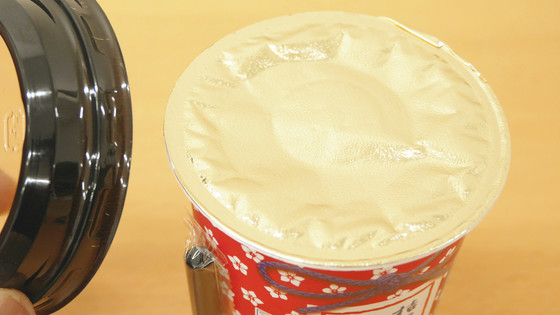 The moment you open the cup to pour into the cup, there will be a scent of kinakora and black nectar. Latte 's color was light beige, it was slightly rough feeling.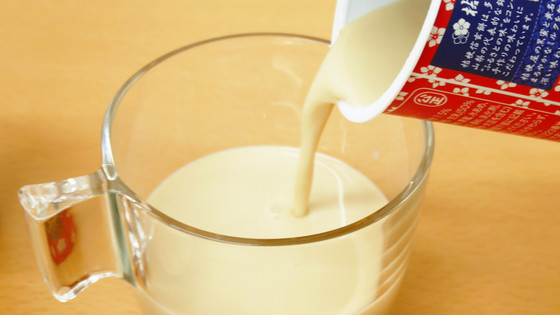 A bite as it is invited by the sweet and savory smell of kinako and black nectar. The flavor of kinako is firmly felt at the moment that a smooth latte is included in the mouth. Another moment later, the gentle sweetness peculiar to black honey also spreads over the mouth, and "I am surprised that this is pretty well reproduced the taste of Kikkori Shingen Mochi". It is a creamy and mellow taste as a milk drink, and "Kikiwakiya Knight Kinako Latte" was a very "drinkable bamboo shrine mochi" that can enjoy the flavor of Kinako and black nectar to my heart's content.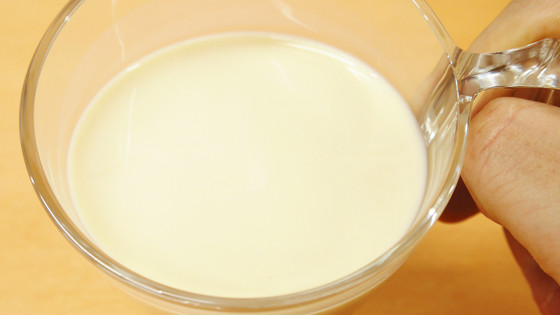 "Kikyuya black honey Kinako latte" is a nationwide store of LAWSON and NATURAL LAWSON, and it is available for purchase at 198 yen including tax.