Why did the community-based online bulletin board played an important role in the event of a disaster?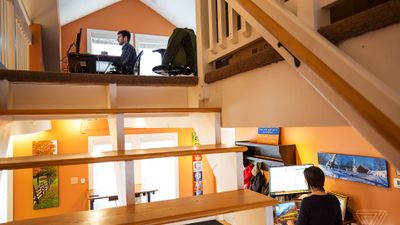 Speaking of the online community, SNS such as Twitter and Facebook, red board and other bulletin boards are reminiscent of 5 channels and it is merit that "In the real world it can connect with people who live far apart" It is likely to be thought. However, there are also "regionally rooted online forums", and the online community has brought benefits such as smooth cooperation with neighboring people at the time of a disaster.

How a Vermont social network became a model for online communities - The Verge
https://www.theverge.com/2019/1/24/18129437/front-porch-forum-vermont-social-network-listserv-local-online-community

On August 29, 2011, Eileen of a huge hurricane attacked the state of Vermont located in the northeastern United States. Hurricane hits Vermont province is an event since 1938, almost all the rivers in the province flooded, four people died and the damage of 70 billion dollars (about 7.8 trillion yen) comes out It is said that.

Writer Andrew Liptak says that the town of Moatown in Washington County, Vermont, his hometown, was also damaged by Eileen. There is no signal in the moatown, the general store is attached to the gas station, a small town with only a small library and an elementary school. According to the flood brought by Eileen in Mooretown, in addition to facilities such as post offices, fire departments, elementary schools, and government offices, damage such as flooding of over 60 households has occurred.

Although Moa Town was not a city rich in emergency resources, Liptak says that when hurricane, in the case of hurricanes, neighboring residents helped out residents who were in trouble by helping each other. And it seems that this small community utilized during the disaster was an online forum called " Front Porch Forum ". The community of Front Porch Forum was used for making a meal for those who lost their homes, helping with tidying up, etc. In addition, the office began using the forum and posting official latest information There was also movement.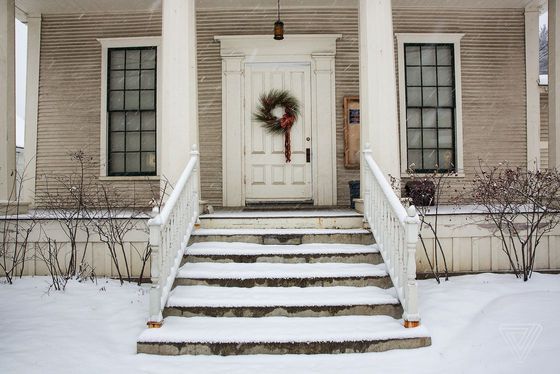 The Front Porch Forum was a community-based bulletin board born in the city of Burlington , Vermont in 2000, and it was only a couple months before Eileen was introduced to Moatown. Users can register by using their real name and address, and can access the town where they live and the neighbor's forum. Each town in Vermont Province covers each town individually, and the forum is divided in each town, and in big cities such as Burlington City, the forum is divided into even smaller sections It is said that.

Front Porch Forum does not have functions like response buttons and followers that most SNS have, and at first glance it looks like an outdated product. However, despite the fact that SNS such as Twitter and Facebook are developed, the Front Porch Forum has 160 thousand users mainly in Vermont province and this number corresponds to about a quarter of the Vermont state population Thing. Not only did we discuss topics such as holding garage sale and meeting rallies, " Rumba escaped from the house " topics such as the topic of Eileen's direct hit found that Front Porch Forum plays a major role in community solidarity at the time of disaster It was.

Meg Allison, a librarian at a Mooretown elementary school, said that during the months since the introduction of the Front Porch Forum, people used a bulletin board to strengthen their relationships with neighboring residents. And after the major damage caused by Eileen, people are gaining momentum to use the forums and Front Porch Forum will share information on flood damage and reconstruction, the information issued by the United States Federal Emergency Management Agency at a stretch It is said that it became the best place.

The town hall was digested on the topic of the day, printed out, pasted on the town office and shared information. Also, people in the town started using the forum to help people in need, such as people who made meals for those who could not make meals at home. Mr. Allison also made use of his own expertise and helped save and save the photos from the albums of the victims.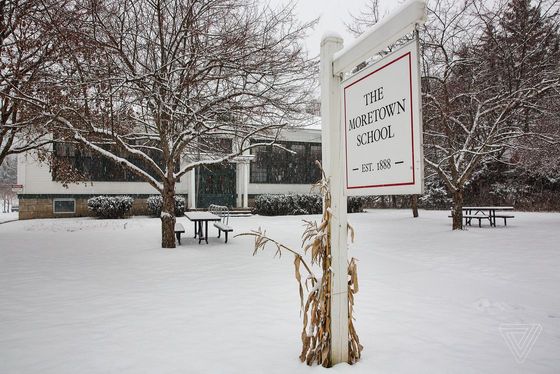 Michael Wood - Lewis who lives in Burlington made Front Porch Forum. In 1998 when Wood - Lewis left his startup and looked for a new project, Wood - Lewis' family moved from Washington, DC to Burlington. However, immediately after that, my son Benjamin had a cerebral palsy, and I had a hard time suffering. Wood - Lewis decided to establish Front Porch Forum, a community - based community, recognizing that cooperation in the community is important.

Wood-Lewis used the framework of LISTSERV, a mailing list management software, to build an online space to exchange information among neighboring residents. Using a leaflet to call for neighborhood participation, it seems that over several hundred people joined in a few months. For Wood-Lewis, who started the project without knowing whether neighbors are pulling Internet lines in the first place, this result was surprising.

In 2006, Wood-Lewis left the environmental NPO that he served and began exploring ways to expand the Front Porch Forum to beyond Burlington. It seems that they have saved money with couples, hired software engineers, redesigned the site and arranged the platform as a bulletin board from the e-mail base. Eventually, Wood-Lewis said to local companies "Do not advertise on Front Porch Forum?" As a result of this, they hired new employees and can cope with increasing users is.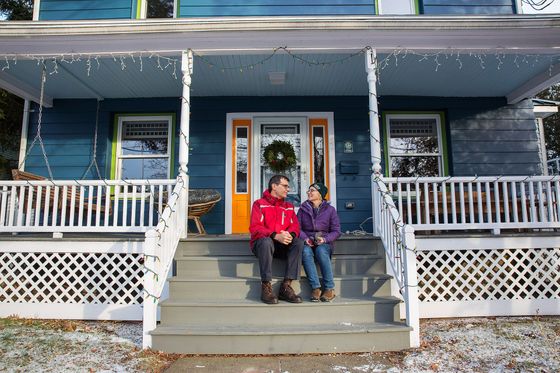 At the Front Porch Forum site you can post your message in the forum and neighboring residents can check the message by accessing the same forum or by checking the mailbox of your page. In addition, public officials such as the mayor, local assembly members, librarians, magistrates, etc. are also participating in each forum. However, just like you can not choose people who live in your neighborhood in the real world, you can not follow or block users like any other SNS.

From the site renewal in 2006, the range covered by the Front Porch Forum gradually expanded mainly in the local area, but it was not able to grow just to answer the demand from financial problems. So Wood-Lewis asked for the expenses to set up the forum for the expanding cities, residents began to make donations and the Chamber of Commerce issued funds to fund and finance all over Vermont It seems that the site has expanded to. In 2011 we received a boost from the Vermont State Rural Development Council and have also succeeded in receiving grants from the US government.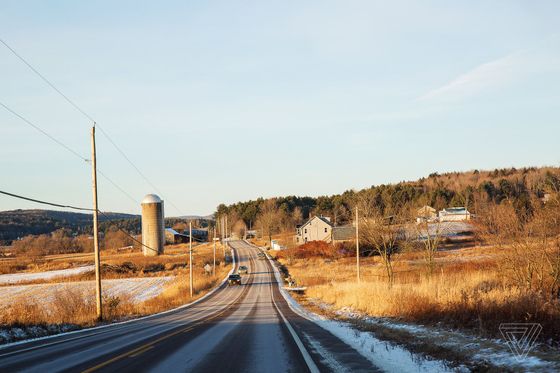 From the beginning to the beginning of 2019, Liptak discovered carpenters making floor-to-ceiling book shelves on the forum and actually offering carpenters He said that he gave out. In addition, people discuss the candidate for parliamentary elections and discuss the proposed position on carbon tax and spending on school at the forum.

The characteristic points of these forums are that they are not designed as "real virtual replacements" despite the online community. The Front Porch Forum is intended to promote the actual face-to-face communication only, and Wood-Lewis gives "people awareness of belonging to the community" by interacting with the Front Porch Forum I mentioned.

People use forums in various ways. For example, Nancy Wolfe who retired from the teacher in 1998 was sorry that crime and drugs spread in the local city of Barre and people are losing local pride. So Wolfe made a forum at the Front Porch Forum and posted a little at a time about the history of Barre.

Also, Front Porch Forum sells packages of regional topics to politicians and administrative agencies, and politicians may use their forums to report their work to people in the town. Municipal assembly member Karen Paul said that writing at the forum was helpful when visiting people's homes during the campaign campaign.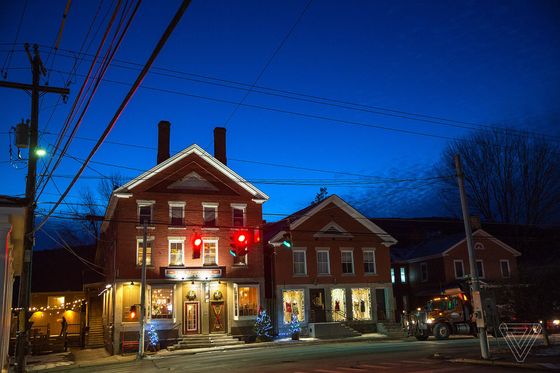 Writing in the Front Porch Forum is being reviewed by a professionally trained community moderator, and it contains violations of illegal content, abuse, banning provisions including content such as abuse, pornography, aggressive content to individuals It is checking whether it is not done. Therefore, writing to the forum is not real-time, and a considerable time lag occurs.

It is said that Front Porch Forum is not interfering with active debate. For example, in the forum such as "There are massive rats being generated due to the breakage of empty houses in the neighborhood", the question of whether it should be caught over the extermination of rats or whether they should be killed or ethical problems The discussion was exchanged. Also, as the elections approach, political claims are increasing, and citizens are actively debating.

On the other hand, the reason why excessive interaction is not done is that when a moderator visits and sometimes "to truly post this content" can be confirmed by the user who wrote, or the user's own name or address It is greatly related to the fact that it is open to the public. Third parties unrelated to the topic intervened in the discussion and posted incorrect contents and hoaxing less than other SNS. Still there are users who make extreme remarks sometimes, Wood-Lewis says that in the past you have kicked out users from the forum.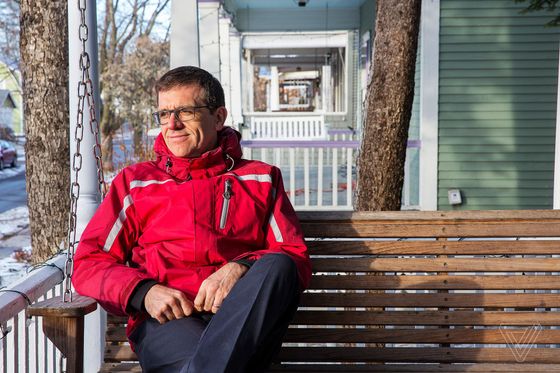 Front Porch Forum is a profit-oriented company, although it focuses on the interests of society by conducting community-based activities. The growth is slow because Wood - Lewis and his wife have all the shares, and the two are carefully controlling the growth of the Front Porch Forum. Too much rapid expansion exceeds his own labor force, so we are now working on software related maintenance that has been on hold for a long time and building mobile applications.

Liptak asked Wood-Lewis "What if a big company like Facebook asked for an acquisition?" When asked, "I would listen to the talk and I could have an interesting conversation, I think that there is no possibility that it will be realized, "Wood-Lewis replied.