Appearance in the first half of 2019 and information on rumor's 'AirPods 2' summary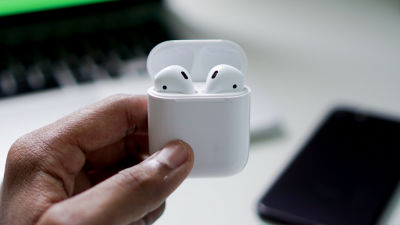 by Suganth

Since its appearance in 2016, Apple's wireless earphone " AirPods " has become able to see many people wearing it even in the streets. The next generation model of AirPods is said to be coming soon, 9to 5Mac summarizes information on what kind of new function will be loaded with leak information etc.

AirPods 2 rumors: Features, release data, price, and more - 9to 5Mac
https://9to5mac.com/2019/01/25/airpods-2-features-price-release-date/

As AirPods's release date is December 13, 2016, it will be a product that has not been model-changed for more than two years since its release. Even though it has been over two years since its release, AirPods still boasts a high popularity, and supply volume is still restricted. Rumors and leak information on the next-generation model of such AirPods are gradually increasing, and it is whispered that in 2019, a new type of "AirPods 2" will appear.

◆ Health management function
Since the advent of Apple Watch, Apple continues to focus on healthcare-related functions. In 2018, with the latest model Apple Watch Series 4 , ECG function is installed and the development of health care applications is also accelerated by exposing the Health Records API for developers. Apple's CEO Tim Cook said in his interview that "the biggest contribution to humanity is about health," Apple's focus on the healthcare field is expected to continue I will.

Taking these into consideration, 9to 5 Mac wrote that adding healthcare related functions to AirPods, which is particularly popular among Apple products, is meaningful.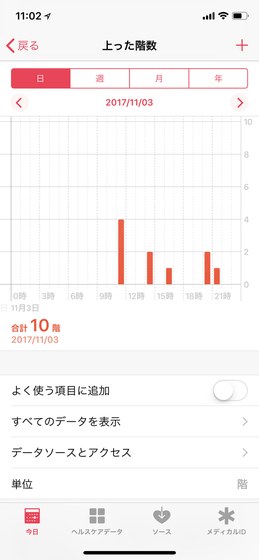 In January 2019, Digitimes reported that "Apple will release AirPods 2 with health monitoring function in the first half of 2019". I do not know exactly what kind of function this "health monitoring function" refers to, but it seems that such an idea existed before Digitimes coverage.

For example, Bloomberg in June 2018 as "Apple is considering the addition of biometric sensors to AirPods" reported and, for Apple to add a replaceable biometric sensor to AirPods in December 2018 It has become clear that we had acquired the patent of .

From such information, "Since Apple Watch and iPhone already have multiple healthcare related features, even if Apple wants to newly add healthcare related features to AirPods, it will not be a big shock "9to 5Mac wrote.

◆ Design <br> When AirPods first appeared, it was pointed out that there are problems with the design in part because of its unique shape and pure white appearance. However, at the time of article writing, many users are using AirPods, and their characteristic designs are accepted by many people.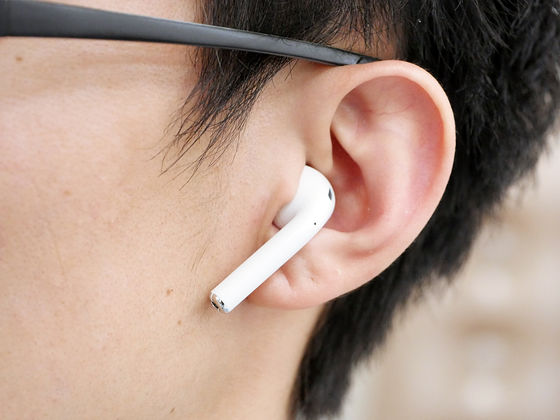 Minkie Kuo, an analyst with a reputation for Apple-related leak information, predicts that "a completely new design of AirPods will appear in 2020," Digitimes said the new AirPods mentioned earlier in the first half of 2019 It is believed that this will renew the design for the "health monitoring function". In addition, 9to 5Mac may be because "Mr. Quo and Digitimes predict different things because it refers to different things, Apple has designed AirPods a little bit to install a biometric sensor in 2019 There is also the possibility to change the design further considerably in 2020. "

In addition, in February 2018 Bloomberg reported the development of AirPods which improved water resistance performance, 9to 5 Mac wrote that improvement of water resistance performance is a thing that boosts use etc. at training time and can be understood I will.

Although it is not clear what kind of design change Apple makes to AirPods at the time of article creation, as many users expect different color AirPods, Apple's familiar coloring such as "space gray" There is a possibility that AirPods of possibilities appear. In addition, 9 to 5 Mac said "It may be possible to make the size of the AirPods main body smaller, but this is just a speculation".

◆ Hey Siri
In the beta version of iOS 12.2 released for developers on January 24, 2019, it was discovered that a new screen was added to the setting screen when pairing AirPods and iPhone.

The following is a new setting screen displayed on the iPhone when pairing. Using the voice command "Hey Siri" on iPhone or AirPods, you can set up Siri, that is, you can use hands-free Siri which can not be used with the first AirPods will be available for the next AirPods That means Apple made it self-evident.



To use Siri with the original AirPods, it was necessary to tap the main body side twice. However, as someone who has used AirPods knows, the tap operation of the terminal is not very accurate and there are many cases where you can not start Siri as you think.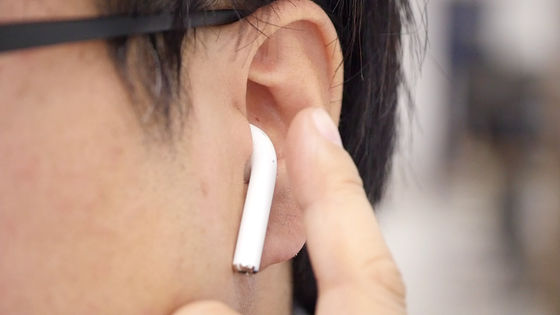 If you can use Siri with the voice command "Hey Siri", you will be able to use Siri completely handsfree.

◆ Wireless charging
Along with the announcement of iPhone X in 2017, Apple announced the AirPower wireless charging mat. As of January 2019 AirPower which is not yet on sale, but at the time of announcement it showed how to charge iPhone, Apple Watch, AirPods at the same time and it became a hot topic. At the same time wireless charging rechargeable case of AirPods revealed to appear, but as of January 2019 Apple still has not released AirPods which can wirelessly charge AirPower and case yet.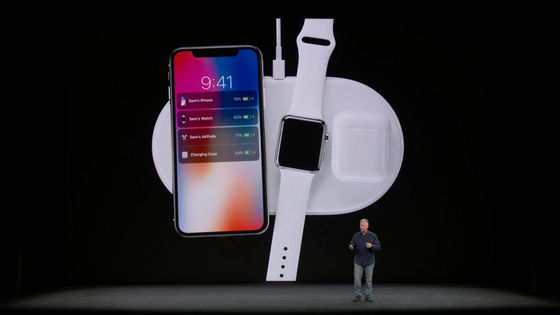 However, Mr. Kuo predicted in December 2018 "Apple will release AirPods that can wirelessly charge the case in the first quarter of 2019". In addition, according to leak information from the latest Apple supply chain, Apple said that it began production of the wireless charging mat AirPower, the information that the case of AirPods will be wirelessly chargeable is "almost certainly" 9to 5Mac is marked.

Apple's original wireless charging mat "AirPower" finally started production - GIGAZINE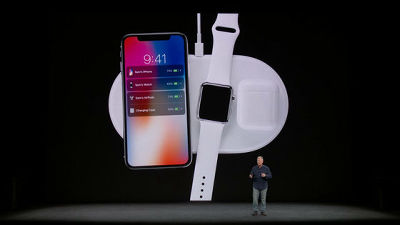 Although 9to 5 Mac hopes that the case of AirPods will correspond to Qi of the wireless power supply standard, it says that there is a possibility that it corresponds only to wireless charging by AirPower like Apple Watch.

◆ Connectivity
Although AirPods has a W1 chip designed exclusively by Apple, Apple also adopts W series chips for Apple Watch and W3 chip is adopted in the latest Apple Watch Series 4. 9to 5 Mac predicts that AirPods 2 is sure to adopt the W2 chip at the same time as Bluetooth 5.0 .



According to 9to 5 Mac, support for Bluetooth 5.0 and adoption of W2 chip will improve AirPods connectivity, connection range, connection speed and so on. As a result, AirPods 2 will be able to move further away from the connected terminal, and it seems that it will be possible to play pairing and voice at higher speed.

◆ Price and release date of AirPods 2: As with most Apple products, it is difficult to predict the price of AirPods 2. The information from the supply chain is generally not accurate about the price aspect, "It is the same for AirPods 2", 9 to 5 Mac.

At the time of writing the article, the original AirPods on the Apple Store are sold for 16,800 yen. About this price setting 9to 5Mac writes that "It is not abnormal price in consideration of frequency of use and comfortable use".

Based on this, "No surprise even if AirPods 2 raised over the existing model", 9to 5Mac wrote, similarly Bloomberg wrote in June 2018 "Apple plans AirPods' premium version It is reported that.

As for the release date, Digitimes predicts "early 2019", and since I found a setup screen that is supposed to correspond to Hey Siri in AirPods 2 in iOS 12.2 beta, at the same time as official release of iOS 12.2 9to 5Mac points out the possibility of being released.