Mr. Matsuyama Matsuyama & Saotome Taichi & Sakai Masato to cast the original theater animation 'Promer' PV 2nd solo, Fireflies fight with fire, burning and erasing it!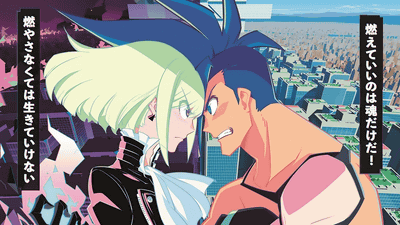 The 2nd PV of the first original theatrical animation movie " Promer " to be sent by director Hiroyuki Ishihon and screenwriter Nakajima Kazuki, who has worked on TV animation " Tengen Toppa Gurren Lagann " and " Kirakirakiru ", has been banned.

Movie 'Promer' 2nd PV - YouTube


In PV, there is a brave Gallo getting into a machine based on red and white color and wielding weapons like "Masui" and Rio of [Vernish] manipulating brilliant flames in black armor.

The outline of the work is as follows.

On the Great Flames of the World - It was the emergence of a race [Vernish] that manipulated the flame that was born by a mutation that triggered that unprecedented situation where half of the whole world was destroyed. Thirty years since then - some aggressive parties claim [Mad Vernish] and attack the world again. A new member, Gallo and Leader · Rio of [Mad Vernish] with a blazing firefighter of a high maneuver life-saving fire brigade for burnishing [burning rescue]. The ending of the two fights, where hot souls collide, is -.

Cast and the characters each played are like this. From the left, the enemy nomine played by Saotome Taichi · Rio, Matsuyama Kenichi acting firecracker [Burning Rescue] Newcomer Gallo, Mr. Masato Sakai acting clerk · clay.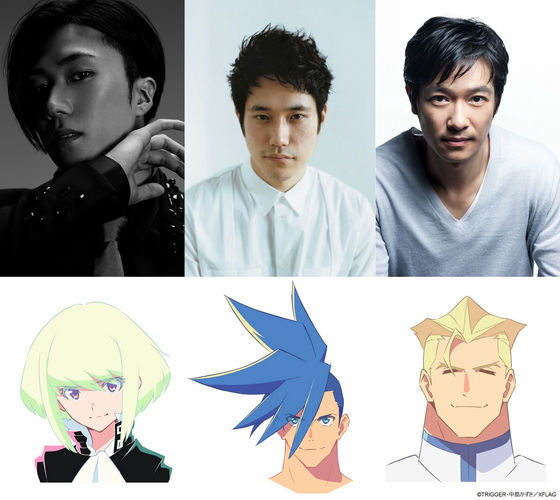 A new visual is also lifted according to PV 2nd bullet. It is drawn that Rio and Gallo face each other.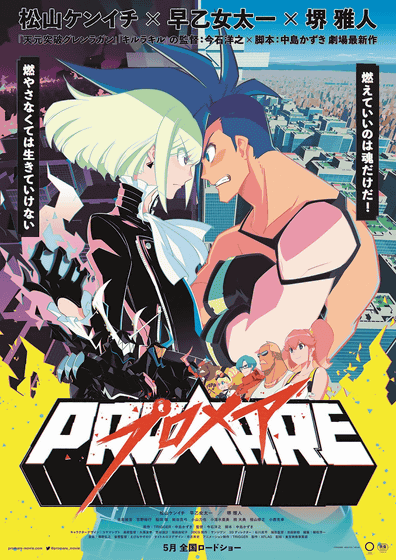 Each cast, and now Mr. Ishiro Nakajima's comments are as follows. It is no doubt that it will be a work of thermal explosion.

Gallo role · Matsuyama Kenichi:
I played hotly and pleasantly as much as I can not defeat Gallo. Please experience this powerful action of this hot guy and the human drama at the cinema by all means!

Rio role · Taro Suotome:
The movie has become a piece full of heat from the beginning. I can hardly wait for completion as well! Please look forward to the public in May!

Mr. Masato Sakai role as clay:
My actor Primepolis' s clerk, Clay is a man behind Gallo [Burning Rescue]. But ... I can not say any more yet (laugh).

Now Hiroyuki Ishiyuki:
This casting really caught. Matsuyama's hot acting was a masterpiece, Saotome was the first voice, exactly Rio! was. Mr. Sakai was also very pleasant with the speech turning and the after-recording scene. Also please pay attention to casts familiar with TRIGGER work!

Screenplay / Mr. Kazuki Nakajima:
Mr. Matsuyama, Saotome, Mr. Sakai are the people who understand the unique rhythm etc of <Theater company ☆ Sensing Line> I am writing the script so the first hope passed! It is a feeling (laugh). Mr. Matsuyama was also glad because he was originally viewing "Gurren Lagann" etc and talking "I love you!"! I am really looking forward to completion.

The movie 'Promere' is a nationwide road show in May 2019.

◆ Work information · Cast Gallo: Matsuyama Kenichirio: Sayaka Taichi Clay: Masato Sakai, Hiroyuki Yoshino, Toru Inada, Mayumi Shinya, Kayya Koyama, Ami Koshimizu, Daisuke Kusuni, Nobuyuki Kusani, Katsuyuki Konishi

· Staff Original: TRIGGER · Nakajima Kazuki Director: Yoshiyuki Ishihara Screenplay: Nakajima Kazuki Character Design: Koyamasigeto Art Director: Yutaka Kubo Color Design: Yukiko Kaneda
3DCG Production: Sanzgen
3D Director: Ishikawa Shinpei Director of Photography: Ikeda Shinsuke Editing: Uematsu Junichi Music: Hiroyuki Sawano Acoustic Director: Ebina no Ebino Title Logo Design: Masaki Usago Animation Production: TRIGGER
Production: XFLAG
Distribution: Toho Imaging Division
© TRIGGER · Kazuki Nakajima / XFLAG