Haagen Dazs 'Mini Cup Cherry Custard Pie' Tasting Review that Enjoy Cherry's Elegant Sweet and Sour and Pie Moist Texture


Sweet and sour cherry's sweet sweet " Mini Cup Cherry Custard Pie " from Haagen Dazs has appeared on January 22, 2019 for a limited time. Mixing the cherry sauce with the refined sweetness custard ice cream made from cherries " Kirsch " and the moist and baked pie makes it an ice to enjoy the ornate flavor of cherry custard pie It is said that. I was wondering what kind of ice it is, so I actually tried it.

Cherry custard pie | Product Information | Haagen-Dazs Häagen-Dazs
https://www.haagen-dazs.co.jp/cherry_custard_pie/

Haagen Dazs' Mini Cup Cherry Custard Pie's package looks like this. On the lid and the side, three layer stacked cherry custard pie is drawn, and it is appealing that it is a limited flavor.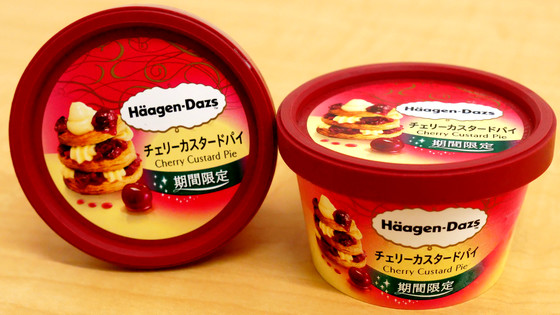 In addition to "Cherry sauce" using cherry puree and liquor, pies were also stated in the raw material name. Calories are 246 kCal per one (110 ml).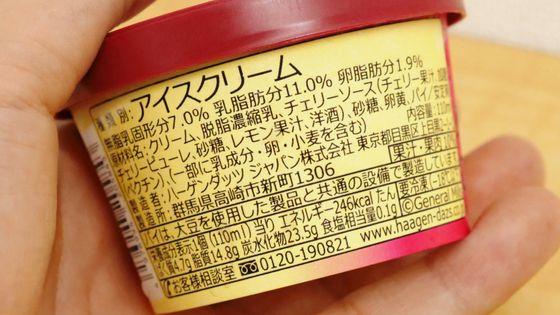 Open the lid and peel off the inside lid to feel like this. You can see the cherry sauce is swirling in the custard ice cream.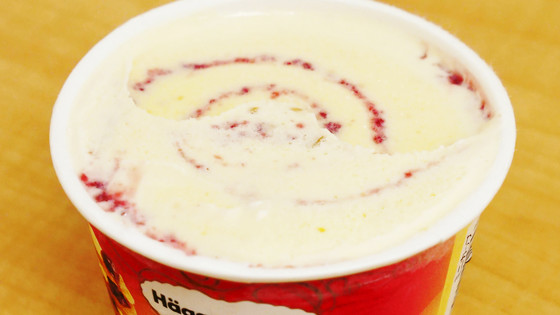 When scooping up with a spoon, you can see a large grain pie masses while custard ice cream and cherry overlap. When eating, the elegant and moderately sour taste of thick cherry sauce is combined with the rich sweetness of rich custard ice cream. Although I was using Kirsch, I felt the scent of alcohol slightly, but it was only at the flavor level, so even people vulnerable to alcohol are likely to eat without problems.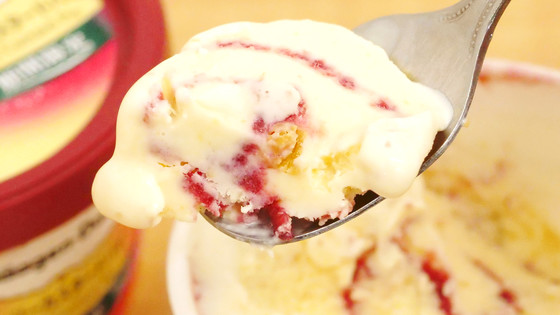 Looking at the cross section of the ice cream, it has a multilayered structure of custard ice cream and cherry, you can see that the pie dough is being kneaded in it. The pie cloth is not a crispy texture but a moist and soft mouthfeel, which creates a strange texture in a smooth custard ice cream. Haagen-Dazs' "Mini Cup Cherry Custard Pie" was a cup ice that can enjoy the contrast of sweetness and sourness, and the texture of ice cream and pie cloth.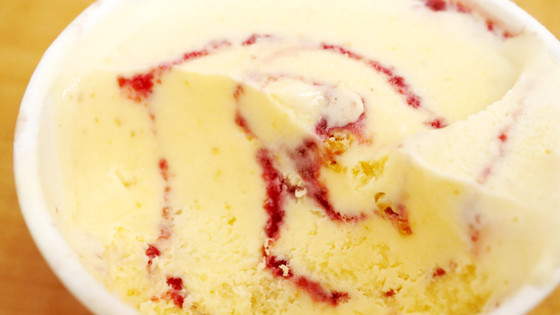 Haagen Dazs Mini Cup Cherry Custard Pie is 272 yen without tax. From January 22, 2019 you can purchase for a limited time at supermarkets and convenience stores nationwide.