Disney is investing in Hulu, more than 60 billion yen in deficit, but still pursues Netflix · Amazon by streaming delivery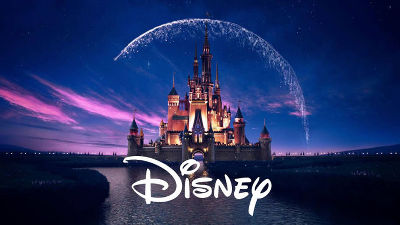 With Disney investing in streaming distribution service Hulu, we recorded losses of $ 580 million (about 64 billion yen) in 2018 alone. Despite huge costs, Disney will continue to invest in offering its own streaming service and will pursue the leading Netflix and Amazon streaming services.

Exhibit
https://www.sec.gov/Archives/edgar/data/1001039/000100103919000053/fy2019_q2xreportingxchange.htm

Disney's streaming efforts are already losing more than $ 1 billion
https://www.cnbc.com/2019/01/18/disneys-streaming-efforts-are-already-losing-more-than-1-billion-and-they-havent-really-even-started.html

According to Disney's annual report on January 18, 2019 local time, it was revealed that a huge loss of 580 million dollars (about 64 billion yen) was recorded as a result of investment in Hulu . Disney also posted a loss of 421 million dollars (about 46 billion yen) as a loss associated with the investment in BAMtech that will stream MLB streaming in FY 2017, so it has produced a huge loss for the second consecutive year .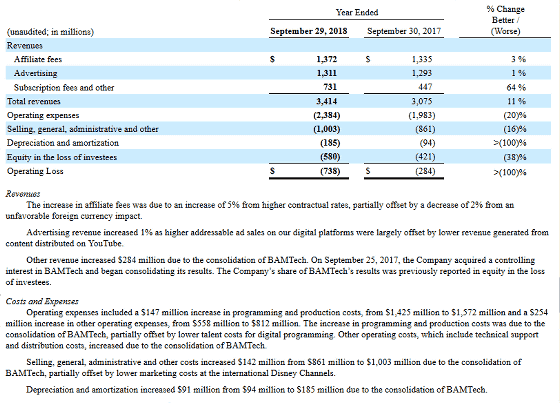 Although it is an investment in Hulu to huge a huge loss, Disney will acquire 30% of the Hulu stock with the acquisition of 21st Century Fox which spent $ 71.3 billion (about 7.8 trillion yen) As a result, if Hulu's business is in a deficit constitution, there is a possibility that the deficit in 2019 will expand.

Disney's large expenses are all upfront investments to launch the Disney original streaming service " Disney + " in the second half of 2019. Although the biggest rival Netflix is already in the black, Netflix keeps investing with debts of more than $ 20 billion (about 2,200 billion yen) until it achieves a profit, and in 2018 original contents such as movies There is also speculation that it invested 12 billion dollars (about 1.3 trillion yen) for production.

Since streaming distribution business is a field requiring investment of tremendous amount, major players are already being limited to companies with strong capital such as Netflix · Amazon and Disney before entry. In return for huge investments like dazzling eyes are more certain than huge, but the harsh competition for robbing the video streaming market seems to continue for a while.