Google acquired 4.4 billion yen for smart watch related intellectual property and part of development staff from Fossil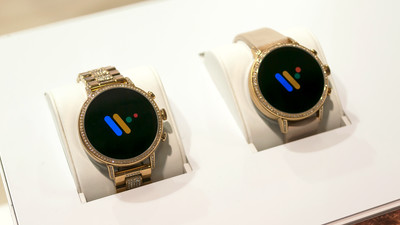 by MB-one

Fashionil, a fashion accessory brand, announced on January 17, 2019 to sell intellectual property such as smartwatch related technology to Google for about $ 40 million (4.4 billion yen). In this transaction that will be held in January, a part of Fossil's research and development team will also join Google, and Google is expected to work more seriously in the smartwatch field than ever.

The Future Is Smart - Fossil Group
https://www.fossilgroup.com/fossil-group-enters-agreement-sell-select-smartwatch-technology-google/

Google to pay $ 40 million for Fossil's secret smartwatch tech - new products incoming
https://www.wareable.com/fossil/google-fossil-wear-os-smartwatch-big-deal-6922

Established in 1984, Fossil is an American fashion brand that handles various items such as handbags, jewelry, watches and clothes. Originally started with import / sale business of fashion watch, clock is the main product for Fossil. Fossil was known as one of the companies that had been drawing attention from smart watches early, such as announcing " Fossil Wrist PDA " which built Palm OS in 2003.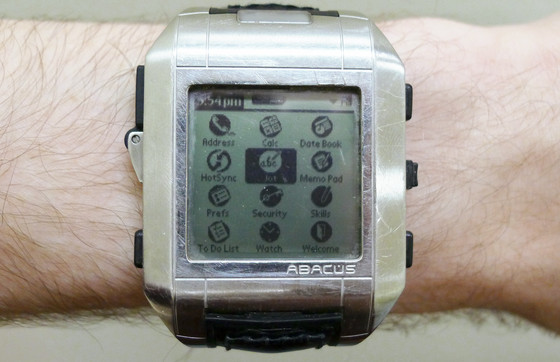 by Danski 14

In October 2015, Fossil announced " Fossil Q Founder " with Google's Android Wear. In November of the same year, Fossil acquired Misfit , a wearable device company, and also absorbs the development technology of the activity meter. Fossil treats Smart Watch as one of the main products, such as developing and selling smart watch over 14 brands at the time of article creation. Also, Fossil's Smart Watch R & D department has become a big team with more than 200 people in all.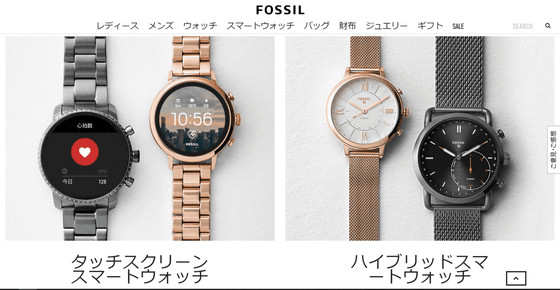 Such Fossil sold intellectual property including smartwatch technology under development to Google in January 2019 at 40 million dollars (about 4.4 billion yen), and part of the research and development team also participates in Google We revealed. "Fossil and Google's transaction is a joint investment in the wearable device industry," Fossil says. Fossil's chief strategy officer and digital officer, Greg McKelvey, said: "Fossil has built and improved technology that could improve existing smartwatch platforms, and with our innovation partner Google, We will advance the growth of wearable devices. "

Google was developing Android Wear, an OS for smart watch, but suddenly announced to rename Android Wear to " Wear OS by Google " in March 2018. Mr. Miles Barr, engineering director at Wear OS by Google, said that while rumors that why Pixel brand smart watch will be released from Google in 2018, Miles Barr said, "We are still in the stage to be able to release smart watches I have not reached it, " denying the announcement of Pixel Watch within the year.


With the acquisition of Fossil's smartwatch related technology and its development staff, Google has acquired not only OS but also hardware development skills and know-how as well as hardware, and it is said that smart watch which carries the Google Pixel brand is nearing realization . Stacey Burr, product manager for Google's Wear OS by Google, said, "By joining Fossil group's technology and team to Google, smart watches will be more diverse and we will be able to meet customer's daily evolving needs We will work on the wearable device industry to respond. " "I say.