Search engine 'DuckDuckGo' with privacy protection adopts Apple map

by Mike

DuckDuckGo, a search engine with privacy protection, adopted Apple's map information framework " MapKit JS " in the map information displayed in the map / address search of the mobile version / desktop version.

DuckDuckGo Taps Apple Maps to Power Private Search Results
https://spreadprivacy.com/duckduckgo-apple-mapkit-js/

DuckDuckGo said that it is one of the first global companies to adopt MapKit JS and can use DuckDuckGo for maps of Apple that people with global features use such as advanced address searching, visual information, satellite image etc. It is going to be. With this update, DuckDuckGo said that both advanced mapping and privacy protection are compatible.

For example, California Cupertino to search for a pizzeria in the, if you enter "pizza in Cupertino", you will see the Apple of the map on the right side of search results.



Click on the map to enlarge it ... ...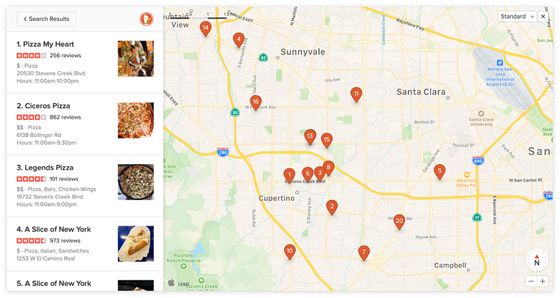 It is possible to check store information with sidebar. DuckDuckGo, which has been using " OpenStreetMap " which is a free map collaborative editing, but by adopting a more familiar and easy-to-use map of Apple, it is possible to browse more than ever It is said to provide.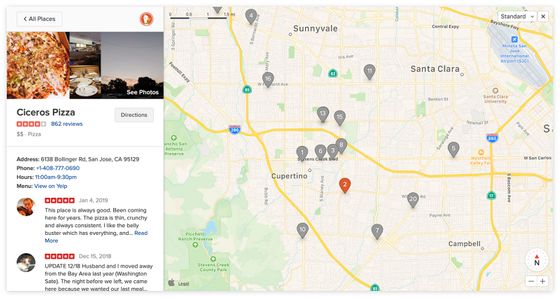 DuckDuckGo said in a statement, "Users think that getting privacy online is as easy as bringing down blinds," even though Apple's maps are naturally strict Privacy policy will continue to be maintained. Personal information will not be collected / shared even if using the map, and it seems that we do not provide information that can identify individual such as IP address to a third party including Apple.

Also, even if the approximate location information is sent to DuckDuckGo by area search, the information will be discarded immediately. DuckDuckGo said that they have worked closely with Apple on this adoption and set new online trust standards and emphasized not to disclose the user's privacy to Apple.