Summary of rumors such as folding smartphone Samsung will be announcing soon and Galaxy S10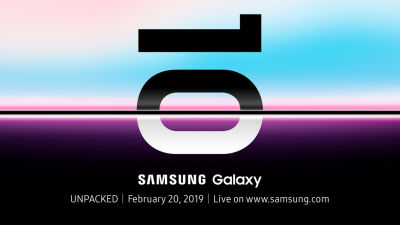 Samsung will hold a media event " Unpacked 2019 " in San Francisco, USA on February 20, 2019 (Wednesday). The iDownloadBlog summarizes the rumors about the new Samsung terminal that is expected to be announced here.

Samsung to unveil Galaxy S10 with punch-hole display & foldable smartphone on February 20
https://www.idownloadblog.com/2019/01/10/samsung-february-20-event-galaxy-s10/

In the press release Samsung announced to hold Unpacked 2019, it is not disclosed what kind of hardware will be announced, but the new terminal to be announced will be "a new Galaxy experience based on 10 years of innovation It is stated as "to announce the arrival." In addition, Unpacked 2019 to be held on February 20 will be live streamed on YouTube.

◆ Galaxy S10
According to the Wall Street Journal , Samsung announces in Unpacked 2019 that it is four kinds of Galaxy S10. Galaxy S10 has a larger display and "many cameras" than the past Galaxy series. According to iDownloadBlog, one of the Galaxy S10's consists of four lenses in the rear camera, the front camera consists of two lenses, and the four lenses in the rear camera have multiple telephoto lenses.

In addition, it seems that you can enjoy portrait shooting, depth mapping, augmented reality etc in both front and rear cameras with multiple lenses. Furthermore, one of the four types of Galaxy S10 will be a "5G" compatible model of the next generation mobile network, and it will be released in late spring 2019.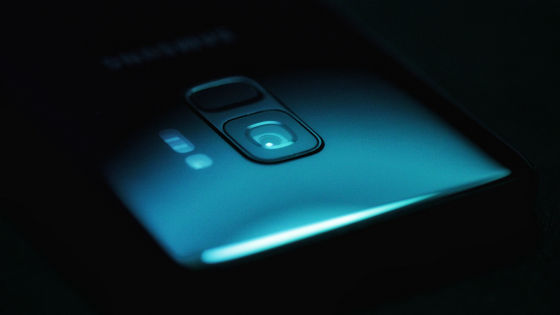 by Jonah Pettrich

◆ Folding smartphone
Samsung announced the folding display "Infinity Flex Display" in November 2018, but there is information that Samsung's first foldable smartphone that adopted this will be released in Unpacked 2019. According to source sources, Samsung reported to the partner company that it will release a foldable smartphone in April 2019, but the final decision has not been made yet. From the word "Fold (folding)" the name of the terminal, candidates such as "Fold" "Galaxy Fold" "Galaxy F" are mentioned.

Please read the following article about "Infinity Flex Display" announced by Samsung.

Samsung's collapsible smartphone specification clearly demonstrates collapsing behavior on demonstration machines and special display "Infinity Flex Display" - GIGAZINE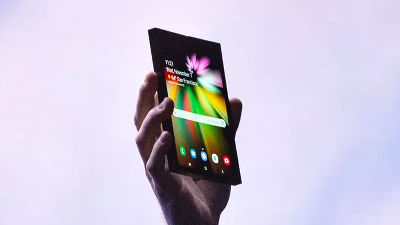 According to the information gained by the Wall Street Journal, Huawei in China will announce a folding smart phone in the Mobile World Congress to be held in Barcelona, Spain between 25 and 28 February 2019 It is planning. Samsung announced a prototype of a folding smart phone in November 2018. Even at CES 2019 held in January 2019, we are showing off folding terminals to business partners, but from iDownloadBlog "These facts It is pointed out that the project is not yet close to completion ".

◆ Hall punch display
After iPhone X appeared in 2017, smartphone manufacturers all over the world have released a notched Pakuri terminal . Meanwhile, Samsung has passed through its own terminal design, but Galaxy S10 is supposed to further evolve its own design.

According to Evan Blass, a well-established leak information from smartphones, tweeted, Galaxy S10 has an in-camera as if a hole had been opened in the display, and a "hole punch display" Pattern to adopt.

Samsung Galaxy S10 "Beyond 1," in the wild. Pic.twitter.com/EMquh59Kln

- Evan Blass (@ evleaks) January 3, 2019

Although the iPhone X houses the front camera and sensors in the notch (notch) part, Samsung puts a small notch called "Infinity - O" in the display and stores the camera here. Since Infinity - O is smaller than the notch part of iPhone, sensors can not be stored. Therefore, it is expected that Galaxy with this hole punch display can not use face authentication like face ID.

In addition, Samsung is making this hole punch display for the first time with Galaxy A 8s .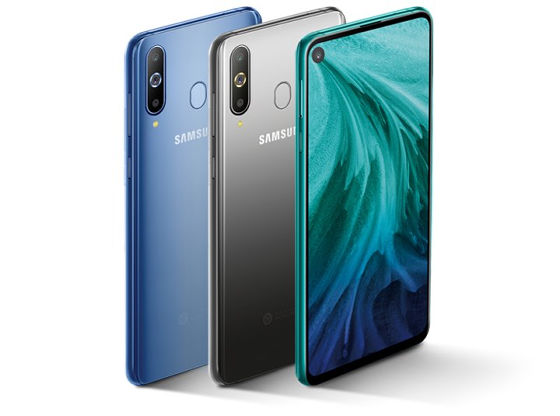 Blass said, "One of the wonderful features I have not mentioned so far is that this model can wirelessly charge other compatible devices like cell phones and watches" I will. In addition, Mr. Blass leak leaked hole punch display adopted Galaxy also reported "It has a 6.1-inch screen and one front camera," CNET reports, "It stands like the iPhone XR in Galaxy S10 I 'm predicting iDownloadBlog ".