'Ugi insects' are expected to be put into war zone to save injured soldiers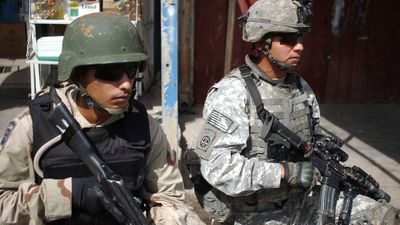 by The US Army

Speaking of maggots, which are larvae of flies, have images such as "filthy", "garbage collected by raw garbage and dead bodies", and are likely to be evaded by people. However, it has been reported that an attempt to use such a bad image of intense Uda insects in war zones such as Syria and Yemen and use "to clean the wound" is in progress.

Maggots to be sent to war zones by government to clean wounds and save limbs
https://www.telegraph.co.uk/news/2019/01/10/maggots-sent-war-zones-government-clean-wounds-save-limbs/

Actually, the treatment method to clean the wound by using maggot worms is not new, traditional treatment method which was also used by people of Aboriginal people, also called " Maggot Therapy ". Many Ugi worms do not eat live organisms eating only the dead tissue, if you want to human, you can remove only the dead parts that may be rotten.

In the battlefield where materials such as medicines are limited, it is possible to reduce the risk of death from infection or cutting limbs by keeping wounds clean by using maggot worms. Even in modern warfare including the First World War, it was empirically known that "those who want a maggot wound in the wound are quick to heal wounds."

In 1928, American scientists have demonstrated that treatment of wounds caused by maggot worms is effective, and Maggot Therapy has been conducted mainly in the North America region until the 1940 's. Although the importance of Maggot Therapy has declined as a result of the creation of various antibiotics, treatment of wounds using Ugi worms is also being conducted in hospitals of developed countries today.

This is an image of actually showing maggot therapy by injecting maggot worms to the wound. If you click it, the mosaic image will be displayed, but please be careful if you are not good at seeing insects or wounds.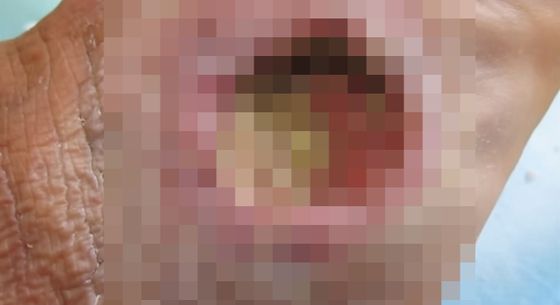 Ugji insects that are also active in hospitals in developed countries, but at the moment they are never deliberately introduced in the battlefield where war and conflict continue. The British government decided to develop a laboratory for outdoor hospitals to promote the practical use of maggots for medical use and breed sapphire insects safely and cleanly in areas where battlefields and conflicts are occurring.

The state of treatment during treatment with Maggot Therapy is apparent at first glance, but the effect is very remarkable. Ugi insects bred and raised aseptically in the laboratory are thrown into the wound directly or in a small bag. Ugji insects not only eat and remove necrotic tissue, but also because it secretes antibiotic substances from saliva, it prevents bacterial growth and protects against infectious diseases.

Ugi worms are effective in treating all injuries from burned to bedsores and gunshot wounds, preventing wounds from becoming severe in battlefields where adequate medical systems are not in place. Dr. Frank Stadler, a researcher at Griffith University in Australia and working on this project, said: "Keeping people healthy is more important than saving the life by the time, for example parents can not work due to the aftermath of war, If you become a person, your family will be greatly adversely affected. "I think that treatment with Ugi worm will save many people.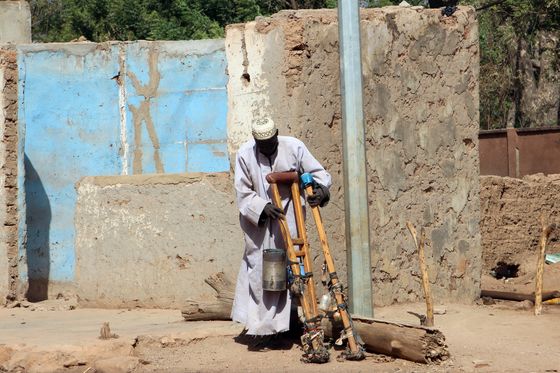 by Carsten ten Brink

Of course, Maggot Therapy reduces the risk of infectious diseases, so that maggots are discarded without being reused. According to Mr. Stadler, he wants to make a prototype of a containment type laboratory that will make clean medical insects for breeding possible in the battlefield field hospital by 2020. If breeding of maggots in the prototype laboratory succeeds, it seems that 250 wounds per day can be treated with maggot worms.

Laboratories that can be used at field hospitals are expected to cost 100,000 dollars (about 10,800,000 yen) per one, and it is hoped that they will be introduced in Syria and South Sudan where the soldiers are at high risk of being injured . Stadler said, "Considering the expenses of surgery on medicine and on site, the cost of the maggot breeding room is not that high."

By the end of 2021, Mr. Stadler's research team says "to make a self-propagating starter kit even in isolated environments", it stably produces safe maggots without troublesome work We want to prepare a system that we can do.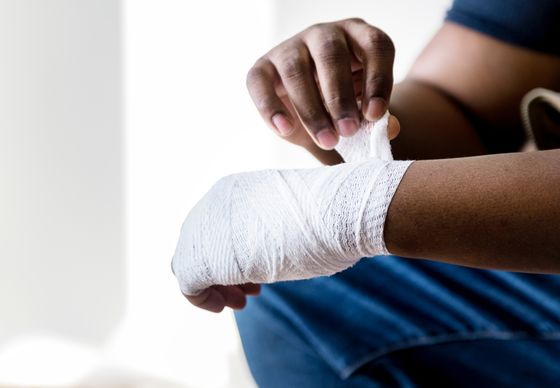 by rawpixel.com